Audi Q4 e-tron updated with longer range, more power and better equipment for 2024
Ro, 21 September 2023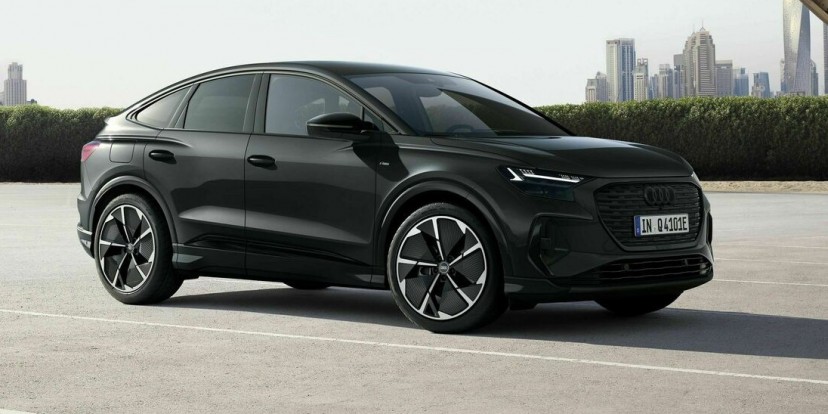 Starting September 26, Audi will start selling its updated Q4 e-tron models with an entry-level price of $56,820. Across the whole Q4 e-tron range, including the Sportback versions, get a boost in power, efficiency and equipment.
All 2024 model year Q4 e-trons come with 77 kWh battery as a standard, which is a nice bump from the 51.5 kWh pack in the entry-level models. Optimized cell chemistry now allows for faster DC charging, capable of 10 to 80% charge in just 28 minutes, depending on conditions, of course. The quattro models support 175 kW charging, while the RWD configurations settle for 135 kW.
A new battery protection function limits the battery charge to 80% when needed and Audi's new route planner helps you get the most out of the HPC (High-Power Charging) stations. The route planner will prioritize HPC stations and once you get close to one, the car will start the pre-conditioning system to ensure optimal charging once you arrive at the plug. A post-conditioning feature is also available, which ensures optimal battery temperature once you finished charging the vehicle.
Audi is bringing a completely revamped PSM (permanently excited synchronous machine) to the rear axle of all Q4 e-tron models. This gives the 2024 models increased efficiency and power. The Q4 Sportback 45 e-tron, for example, gets 349 miles of WLTP range, up from 303 miles.
New RWD motors for the Q4 e-tron 45 and the Q4 Sportback e-tron 45 produce 210 kW, matching their quattro counterparts. The top-of-the-line Q4 e-tron 55 quattro and Q4 Sportback e-tron 55 quattro models go up to 250 kW.
Audi also outlines changes in the suspension, steering, driving assist and audio across all models. But arguably, the most notable change is the addition of the lane change assist in conjunction with adaptive cruise assist above 56 mph. These features can now work together on highways. Lastly, side assist will help you avoid incidents by monitoring traffic behind and alongside the vehicle by tapping into the rear radar sensors.
The critical assistance systems are standard for all models but the optional systems come with plus, pro and protection and warning systems plus packages.
Speaking of standards, Audi MMI navigation plus, Audi connect Navigation and Infotainment, Audi virtual cockpit and the 10.25-inch instrument panel are now base features for all Q4 e-tron models. Audi has thrown in other bonuses as well - luggage compartment lid with electric motor, supporting the foot gestures and heated front seats.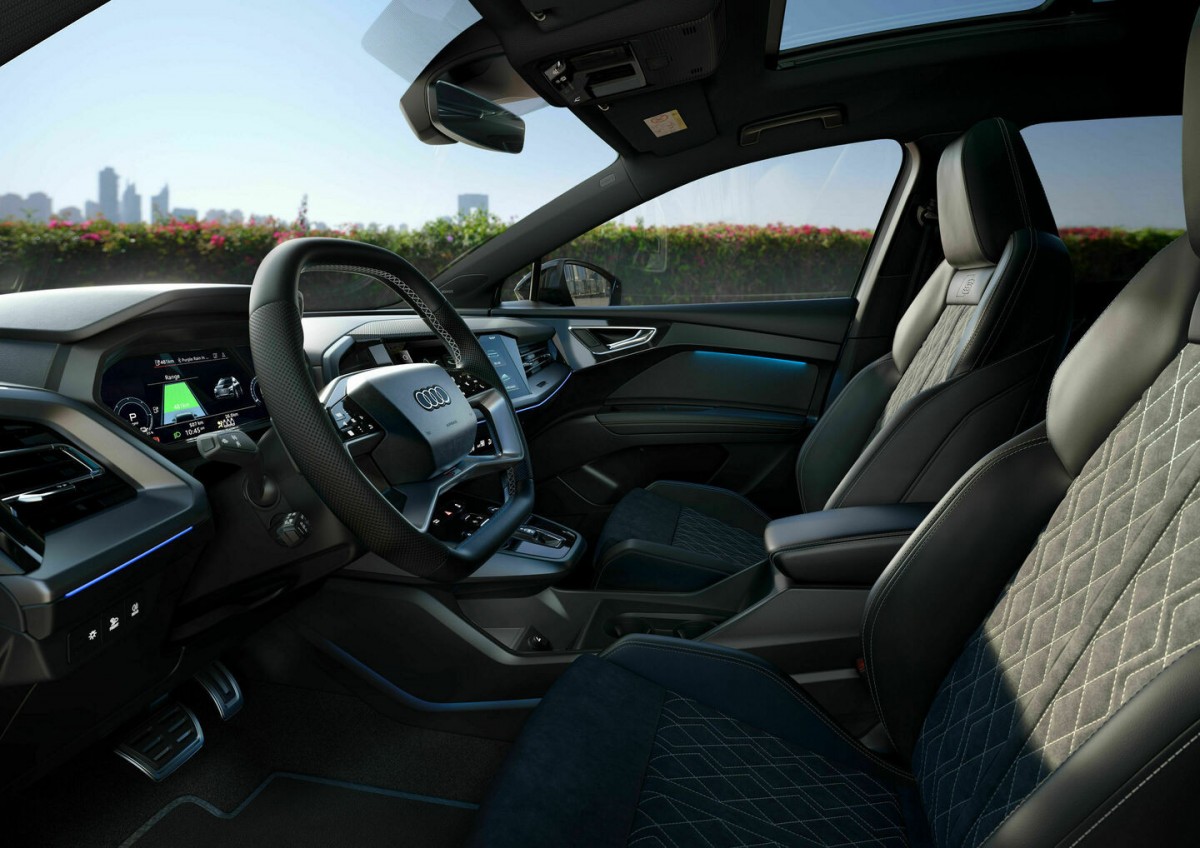 Due to increased demand for Q4 e-trons, Audi's facility in Brussels will start producing the new models, the same site making the Q8 e-tron and Q8 Sportback e-tron.
Related
It's good that the 55kWh battery is gone. It was inadequate for such vehicle.
Just put this drivetrain in an Allroad already. Sick of SUV-s.
Reviews
Unknown column 'RWD' in 'where clause'
SELECT models.*, drives.DriveID, drives.Anchor, drives.Thumb, makers.MakerName FROM models LEFT JOIN ( SELECT ModelID, MAX(DriveOrder) AS MaxDO FROM drives GROUP BY ModelID ) AS dlinks ON models.ModelID = dlinks.ModelID LEFT JOIN drives ON dlinks.ModelID = drives.ModelID AND dlinks.MaxDO = drives.DriveOrder LEFT JOIN makers ON models.MakerID = makers.MakerID WHERE models.ModelID IN (56,2023,RWD,BYD,213,2021,Air,348,2022,SR) ORDER BY FIELD(models.ModelID, 56,2023,RWD,BYD,213,2021,Air,348,2022,SR) LIMIT 6; -- 1062, 35.175.107.142
Warning
: mysqli_num_rows() expects parameter 1 to be mysqli_result, bool given in
/home/gsmarena/arenaev/m/_rankingswithpics.php3
on line
37