Tesla Cybertruck spotted with new mirrors as the production start nears
Max McDee, 03 February 2023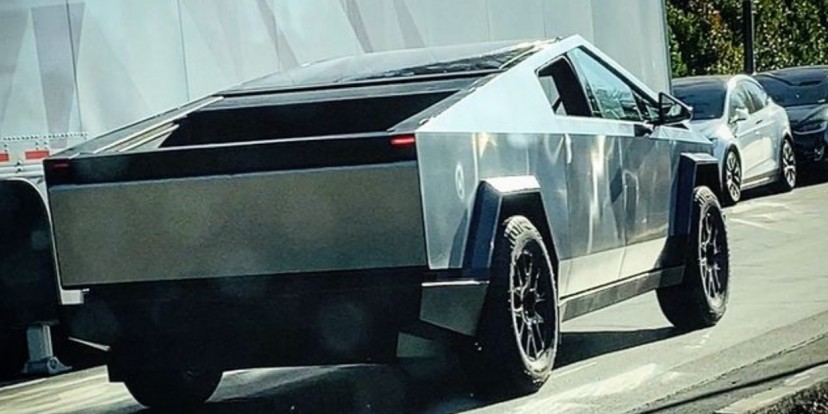 The Cybertruck saga is finally coming to a conclusion, the long-awaited (longest?) electric pickup truck from Tesla is finally heading for production and the first customer deliveries may - or may not - happen this year. The full capacity mass production is planned for next year.
The design of the truck has been signed off apparently a long time ago and the photos we have here today show the latest iteration of the side mirrors. In the original design there were no mirrors at all, unfortunately the US regulations still have some catching up to do and until that happens, old-school mirrors are here to stay.
With that in mind, cue the Cybertruck with its new, triangular shaped side mirrors. True, they are far better looking than the ones Tesla fitted to previous prototypes but don't they just look small? Size isn't everything, for sure, but with a truck this size, the driver needs to see every corner of it, what about towing? Will the mirrors extend? Tesla just created more questions than it can give answers with this latest redesign.
As always, Elon Musk is ecstatic about the Cybertruck and he just tweeted that the "production beta Cybertruck is incredible." This guy…
In another part of the US, another Cybertruck was spotted flexing its muscles - or rather its truck bed. Say what you will about the looks of the Cybertruck, its bed simply is unmatched in the class. Ford F-150 Lightning - 5.5 ft, Rivian R1T - 4.6 ft, GMC Hummer - 5 ft. Tesla Cybertruck comes with a whopping 6.5 ft bed and the difference can be seen in the photos - two full sets of 35" off-road tires fit in with some room to spare.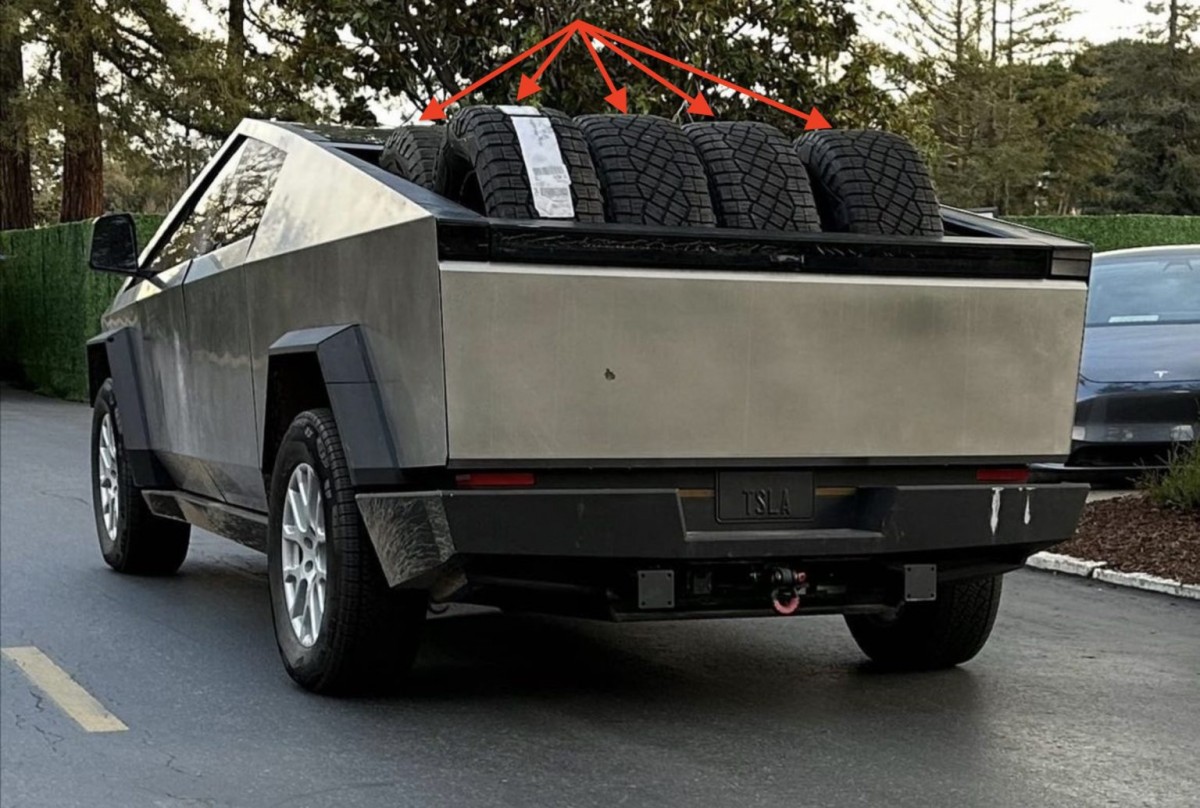 Credit: PeltierMicheal/Instagram
Cybertruck will be a sensation when it finally launches, no doubt. It will be the most reviewed car probably ever and will become an instant icon. Or it will be an utter disappointment and will end Tesla as a company. Can that happen? Unlikely, Tesla has proven many times over that it is different from any other automaker out there. The company managed to get away with things that would end its competitors if they did it. So, Cybertruck will be a success, whether you like it or not.
Related
It's Black & white car. Never buy it.
What's the point of showing a video if it can only be played once logged into instagram
What's the point of showing a video if it can only be played once logged into instagram>?
Popular models