2023 Cadillac Lyriq gets updated EPA ratings
Max McDee, 29 May 2023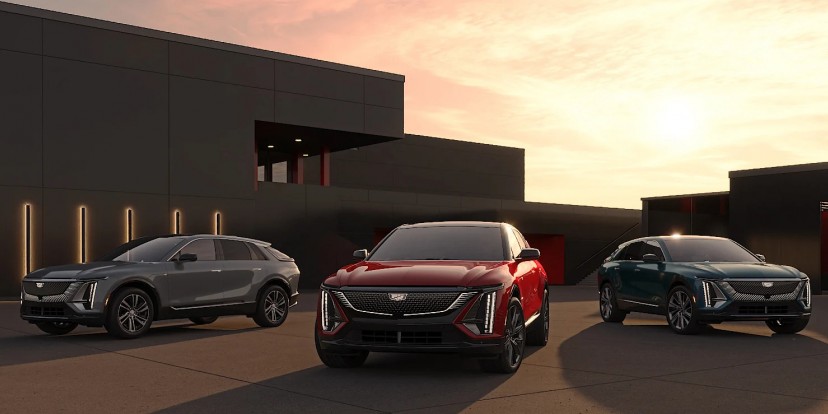 EPA has been somewhat slow with releasing the ratings for Cadillac Lyriq, the AWD 2023 model only just had its numbers published. To make things even more confusing, Cadillac is already selling the 2024 model year vehicles but it is simply all down to a very short supply of the vehicles and high demand for them.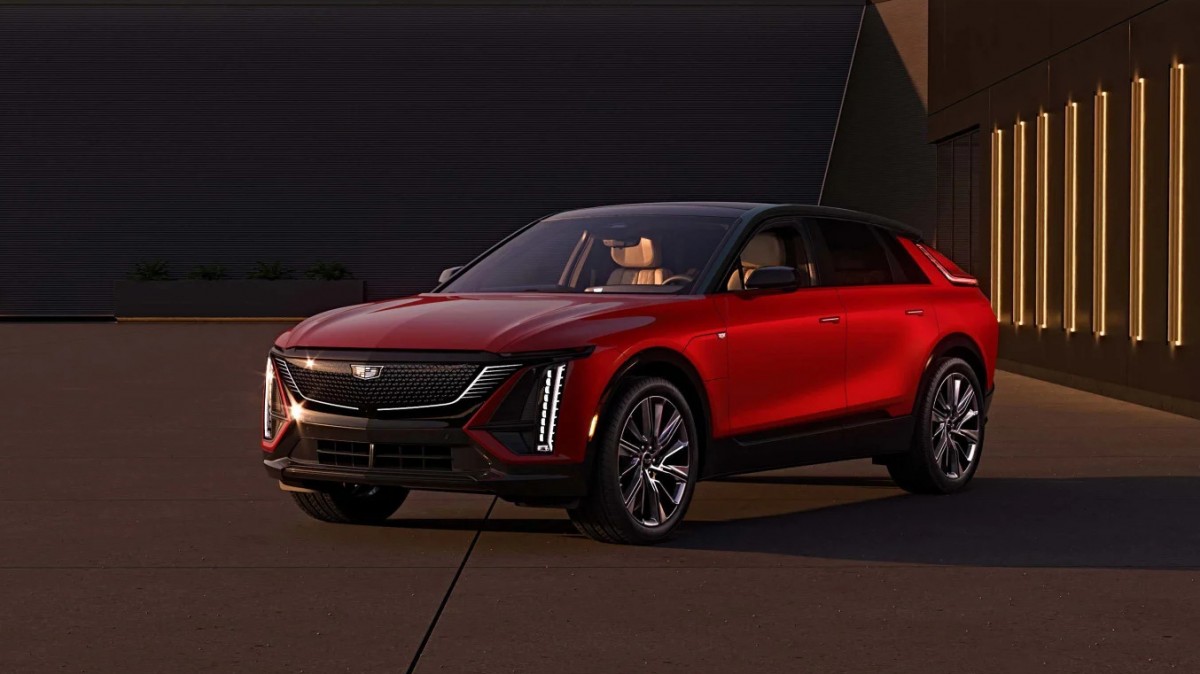 Just as with the initial batch of Cadillac Lyriq released in 2022, the differences in the range between the RWD and AWD models are minimal. The AWD version gets its total range rated at 307 miles (494 km) against the 312 miles (502 km) achieved by the RWD version. When compared to the 2022 models, the AWD range remained the same but the RWD model got a 4-mile bump.
The story gets even more confusing when we look at the expected EPA rating for the 2024 Cadillac Lyriq. The AWD version will retain its 307-mile rating while the RWD vehicle will drop down to 308 miles - which is exactly what the 2022 Lyriq achieved.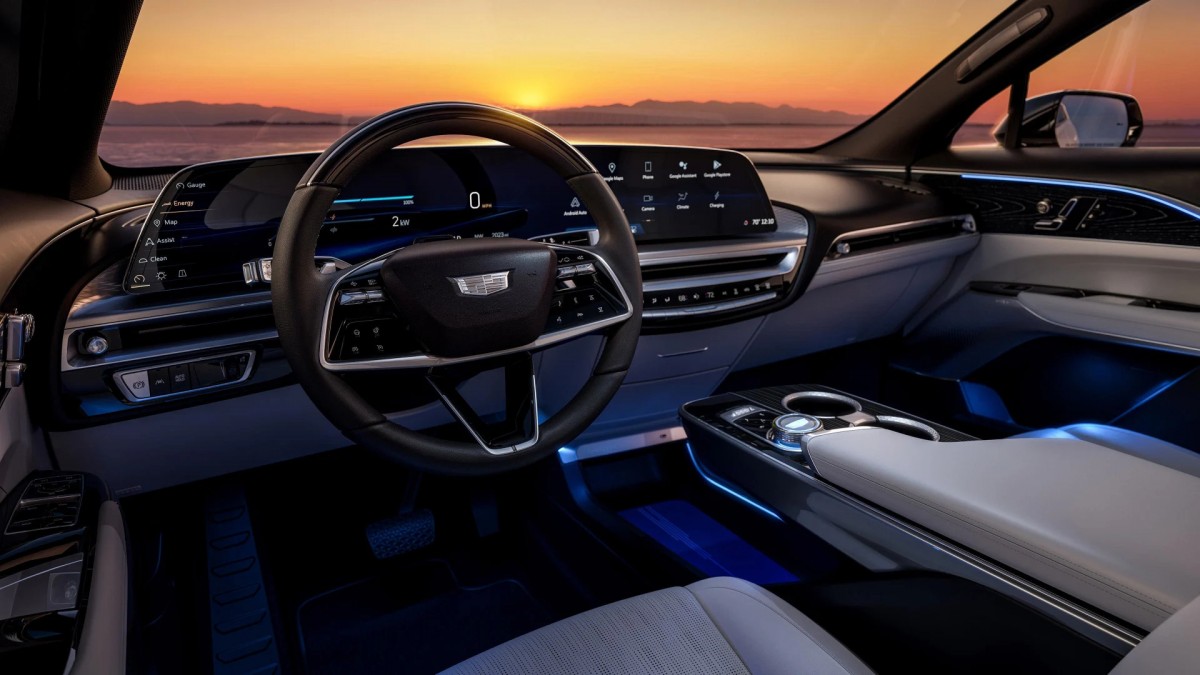 All electric cars are undergoing constant development, and with the advent of OTA updates, engineers are working on efficiency improvements along with many other software issues. Sometimes vehicles are sold with different tires in a particular year, and often model years differ when it comes to standard equipment. All those things can affect the rating, and that's why EPA rates the vehicles every year.
When it comes to prices, Cadillac is not getting involved in any of the recent EV market shenanigans. The Lyriq is available at the prices it was released last year, but because it qualifies for the full $7,500 tax credit, it actually is a very interesting proposition. The AWD version's effective price is $54,590 which is $35,000 less than the comparable Mercedes EQE SUV 500 4MATIC - that is not a difference you ignore easily.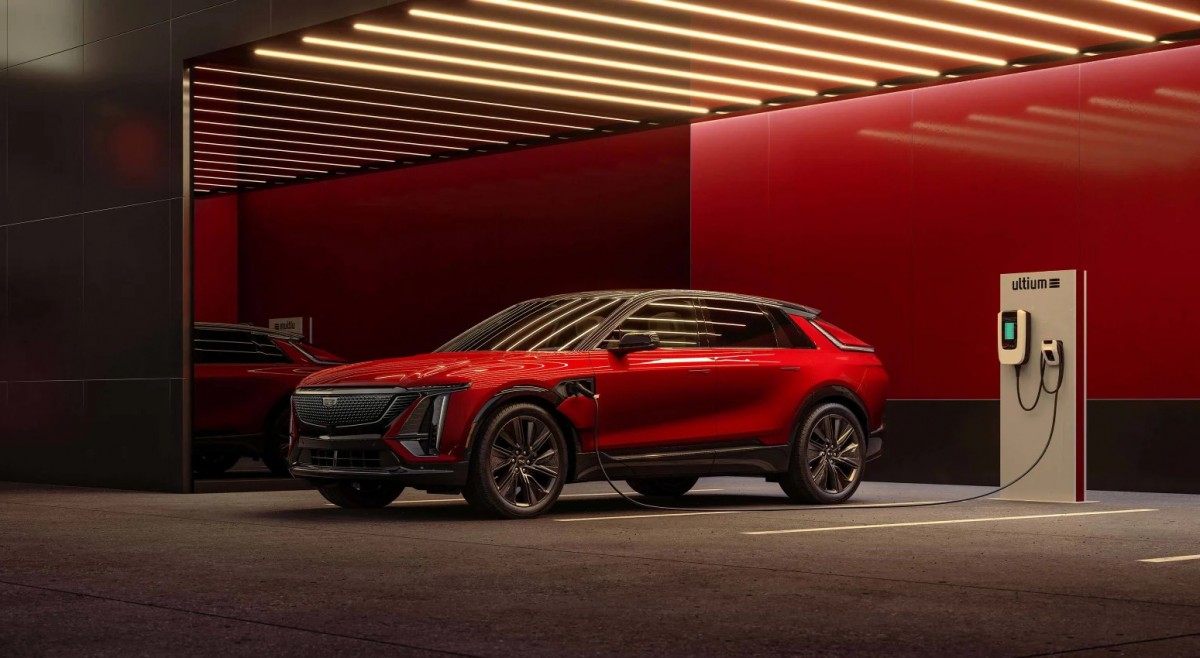 The issue with the Cadillac Lyriq is its supply - or rather lack of it. In the first three months of this year, Cadillac managed to deliver only 968 vehicles to customers. The demand is through the roof and it will take years to clear the order backlog, but GM is promising it will ramp up the production.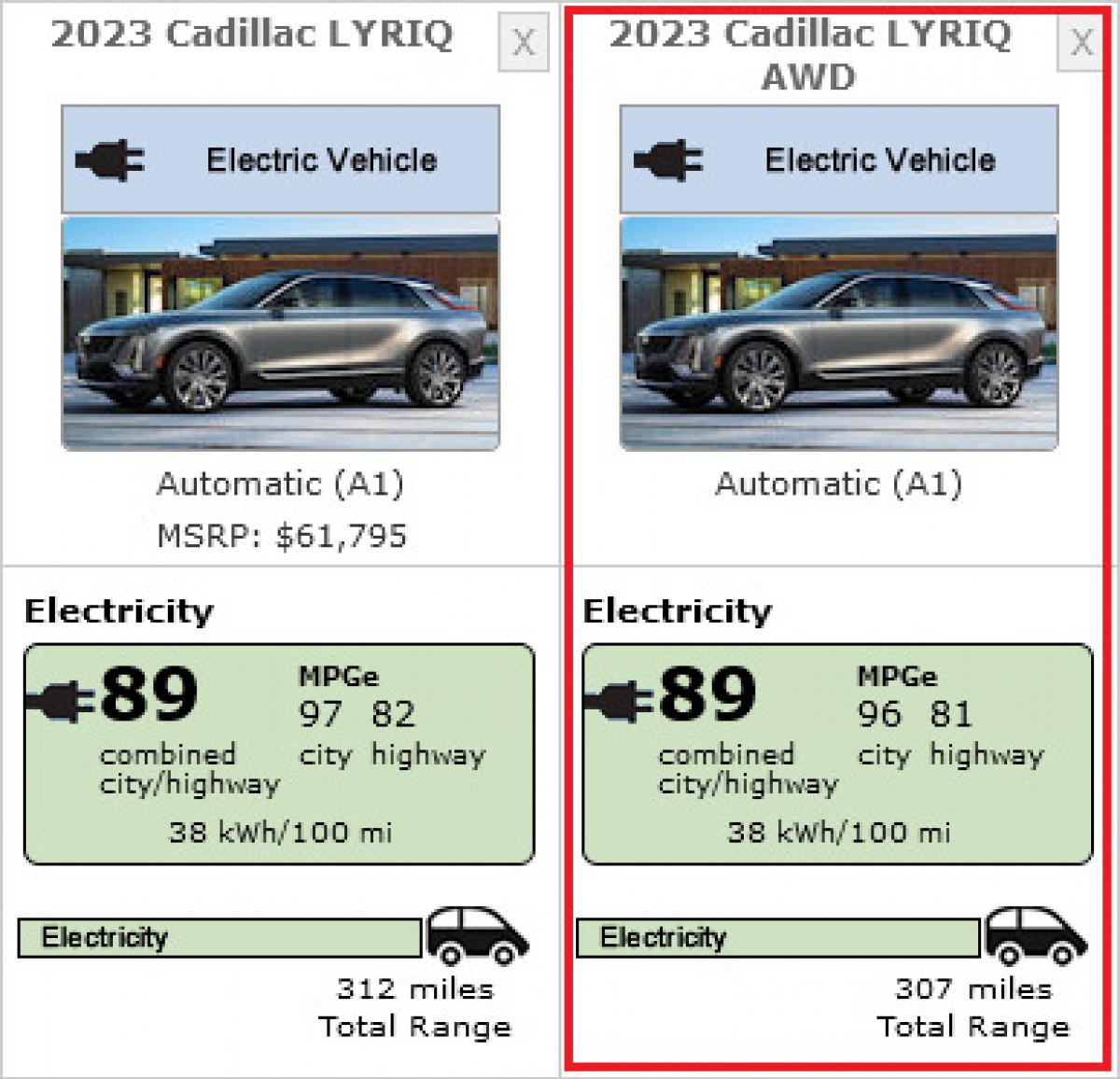 Related
Nothing yet. Be the first to comment.
Reviews
Popular models