Audi Activesphere concept announced: an off-road coupe that wants to do it all
Max McDee, 27 January 2023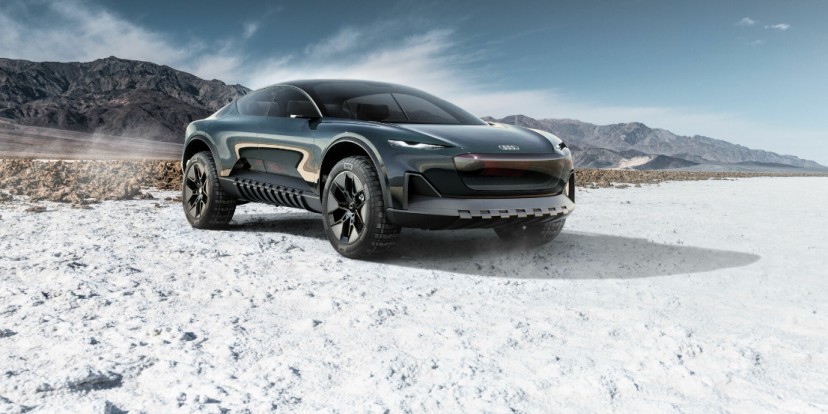 As far as the world of concept cars goes, Audi's latest addition is a bit of a mixed bag. Extremely good looking mixed bag. On one hand, despite looking futuristic, it is by far the closest to production car Audi has released in this series. On the other hand, its new operating system is light years ahead of anything we have seen before - in a car. The AR controls are quite prominent in sci-fi movies though.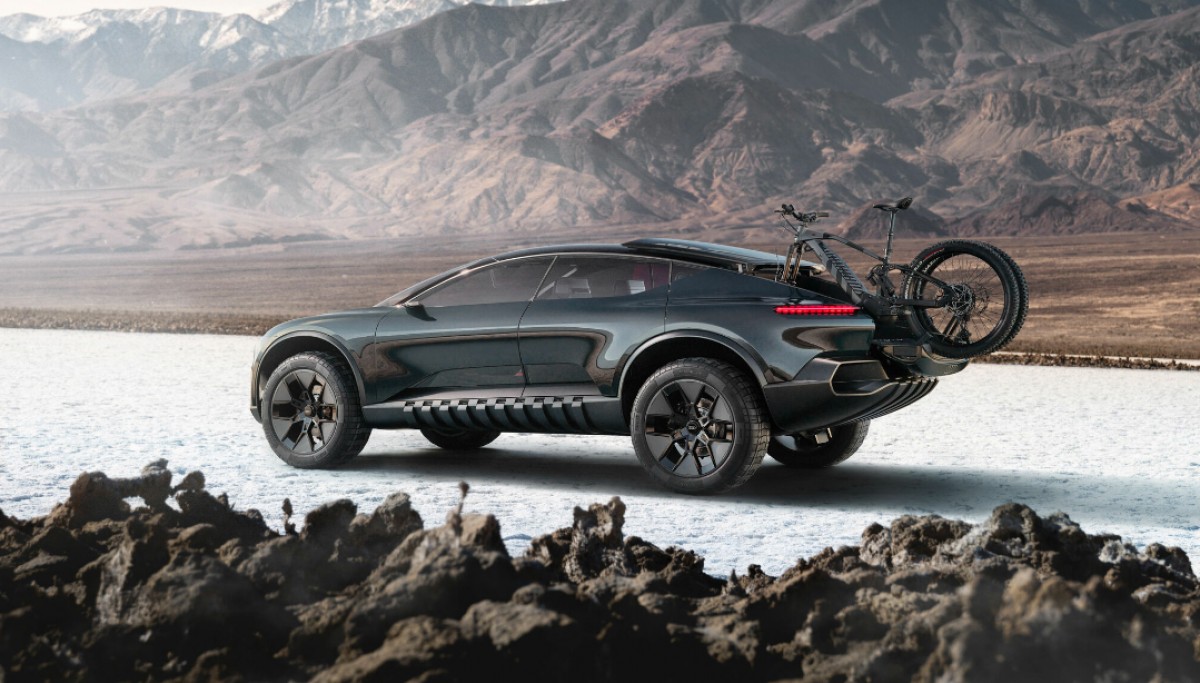 Let's look at the Activesphere from those two points of view - the car itself and then the operating system.
Audi Activesphere is one of the best looking concepts released by Audi, if not outright the best. The idea of an off-road coupe is not new or revolutionary but the execution of it makes you sit up and pay attention. There is a bit of Audi DNA in the silhouette but Porsche clearly was the influence here - or rather, Porsche was paying the bills and expecting results.
It is a large vehicle - at 4.98 meters in length this isn't a nimble sporty coupe to slide around mountain roads. With its adjustable height and 22-inch wheels wrapped in off-road rubber, this coupe is made for sliding around in sand dunes and going through seriously demanding off-road trails.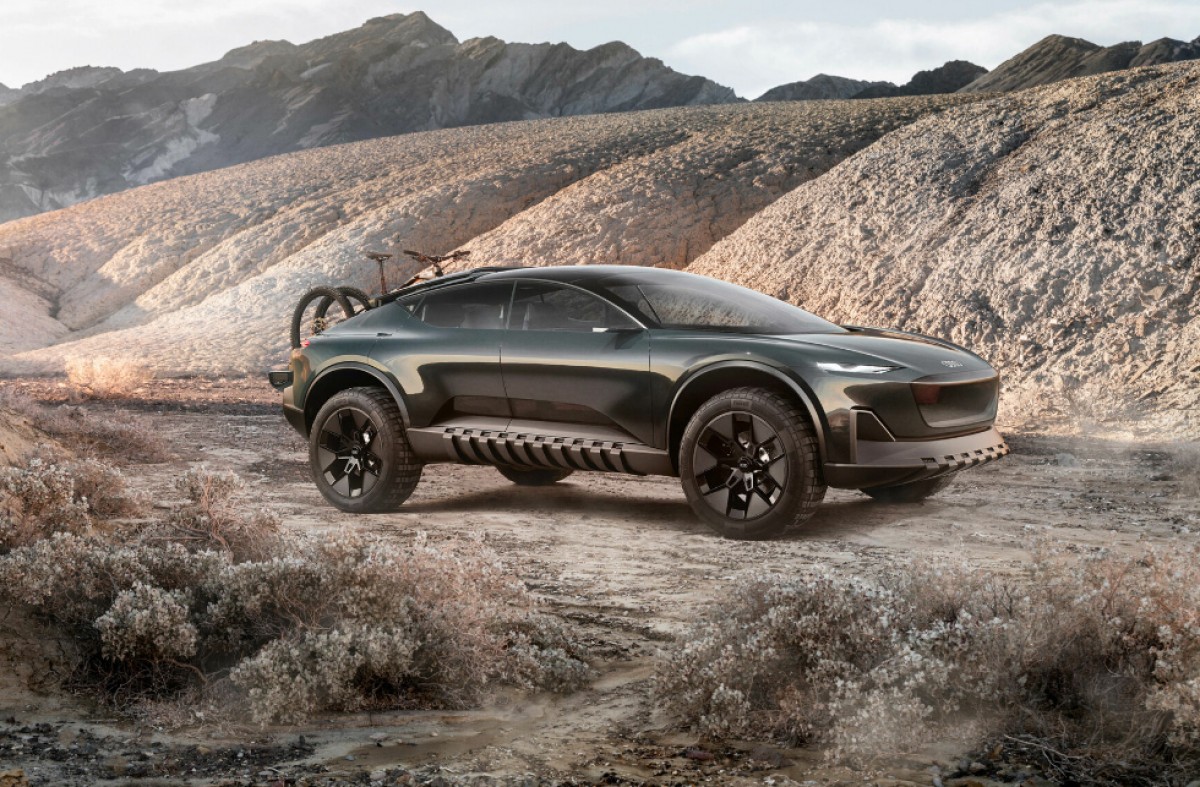 Audi is not beating around the bush who the Activesphere is targeting. If you don't ski or don't hurtle down the mountains on bicycle, this car is not for you. Basically, it's a car for people who fall from the top and want to do it in style.
To help with the active lifestyle, Activesphere has two tricks up its sleeves, or rather up its trunk. The rear glass slides up and the trunk lid falls back to convert into a decently sized cargo bed with enough room for two bicycles. Then there is a ski rack incorporated into the roof which folds away when not needed.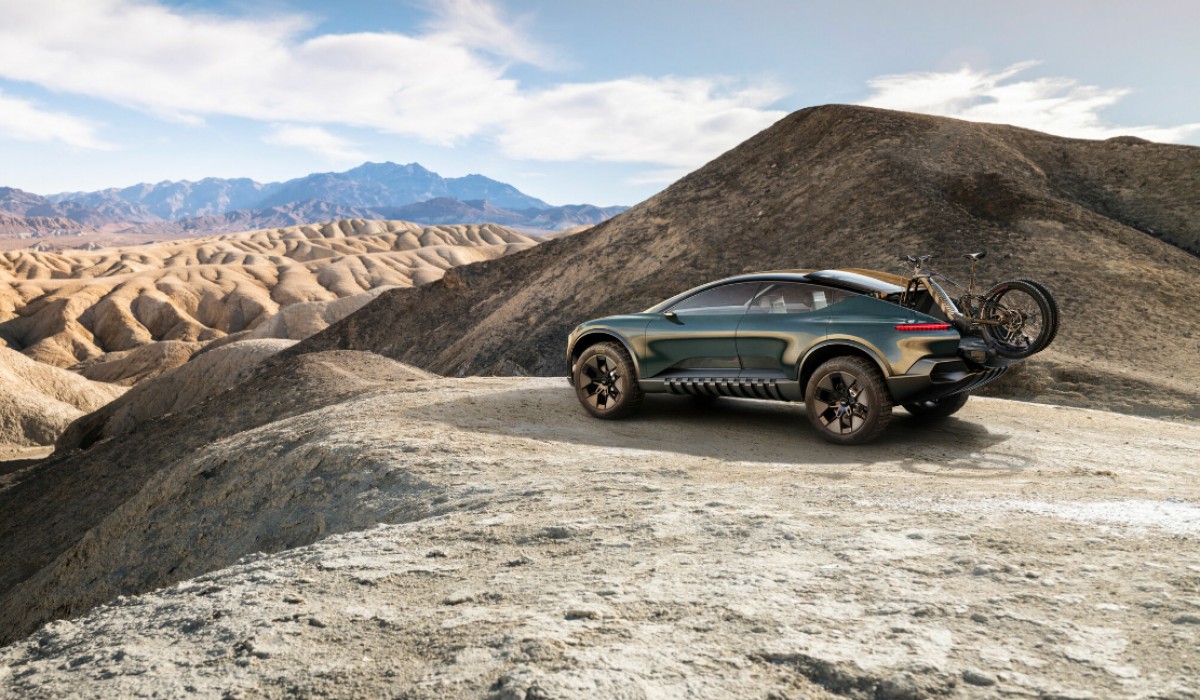 There is no getting away from it - if the Audi Activespere was real, people would be queuing up to get their hands on it. It looks mean and yet somehow it manages to look smaller than it really is. That despite its oversized off-road wheels and giant air vents in the rear which scream "I miss exhaust pipes."
How close is it to reality? Surprisingly - quite. The Audi Activespere is based on the PPE platform which both Audi and Porsche are going to use for their cars. We can argue that Activesphere is a preview of the next generation of Audi e-tron GT and Porsche Tycan. Heck - most likely we are looking at the all-electric Panamera here. Less the giant wheels of course.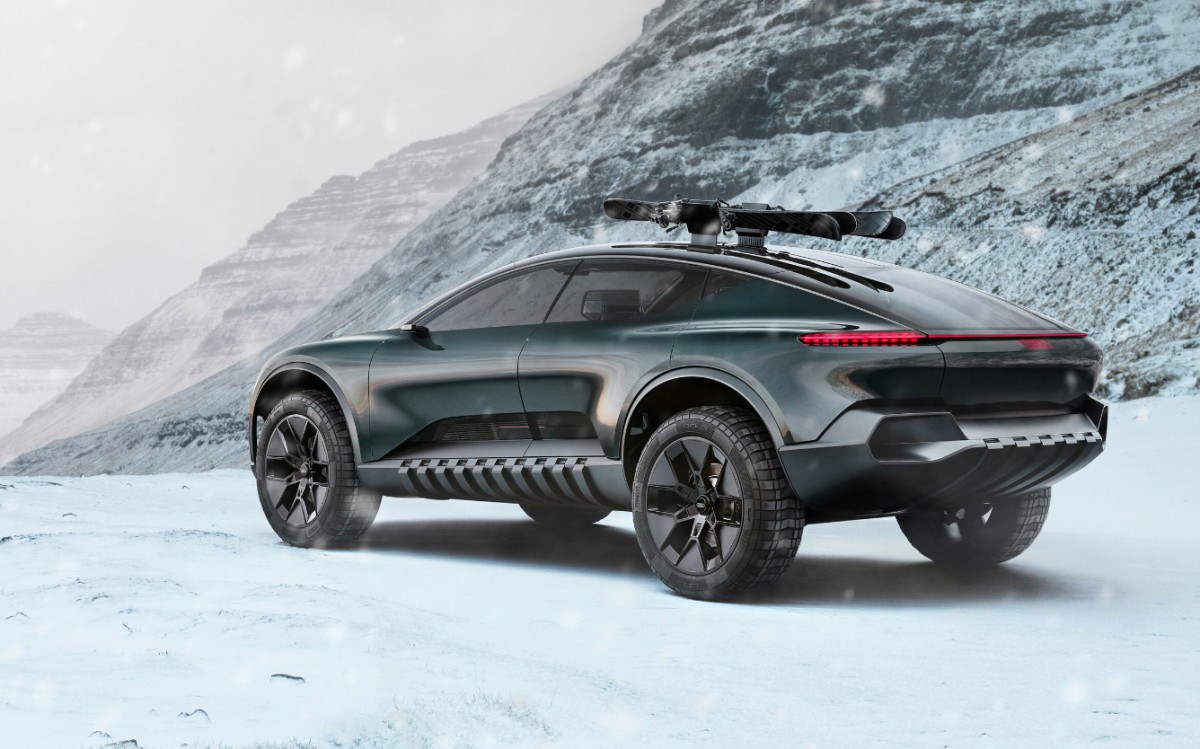 Yes, the suicide doors most likely won't make it to production, nor the glass panels in the doors. But in a few years time we will see Audis and Porsches reminding us of the Activesphere concept back from 2023.
What we won't see - although we would really love to - is the augmented reality operating system. While it is amazing in theory, having a car with no screens, no switches and just clean lines and uncluttered interior simply will not happen. For many years at least.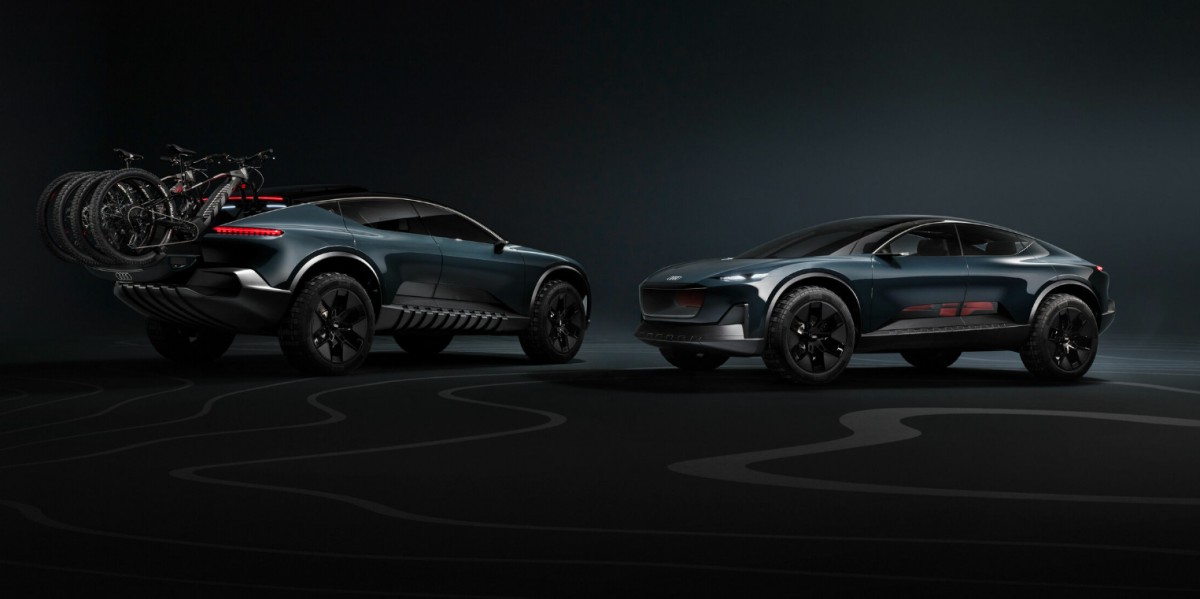 The notion of having AR glasses on to drive a car is not as hard to stomach as you could imagine. There is something special when you need to put a helmet on and zip up the suit before you jump on the motorbike, and this would feel similar - an added sense of special occasion.
Yes, in the future AR can be implemented in normal glasses and we will use it - no doubt. But to use it - safely and successfully - to control a car? With kids waving their hands around, the dog jumping back and forth and the front passenger trying to swat an unlucky mosquito? The AR would only work in the perfect world of Audi, where everyone wears neat clothes and behaves calmly, and nobody waves their hands around.
The interior, though, can influence future Audi and Porsche electric cars. The four seat layout is nothing new but again, the execution makes a lot of sense. The central tunnel that can house batteries and act as the structural spine is great for off-road vehicles as it protects the battery from accidental damage. But no - Audi put the battery under the floor and thanks to the size of Activesphere, managed to squeeze in a 100 kWh capacity between the axles.
The four seats, the easy to wash and clean floor, the seats themselves being mounted to the tunnel - all great ideas that will one day make our lives easy. The steering wheel that folds away when the car is in the autonomous mode - brave move. It's a distant future but it is coming, whether we like it or not. In the case of Audi, it'll be a long journey, judging by the quality and failed efforts of the VW Group to fix simple issues with its current systems.
Audi Activespere shows us the future. The real future is its PPE platform with the 100 kWh battery and 325 kW electric motors powering all four wheels. With 720 Nm of torque the Activesphere can move like a much smaller car but its specs aren't breathtaking - in fact it has less power than Audi e-tron GT.
The PPE platform supports up to 270 kW DC charging and it can add up to 300 km of charge in just 10 minutes. If you have spare 25 minutes, that's all you'll need to top up from 5 to 80 percent of the new 100 kWh battery. That's again not revolutionary but good, decent and hopefully dependable numbers.
What's the message here? There are few actually. First - the next generation Audi e-tron and Porsche Taycan will look great. The second message - Audi desperately wants us to use AR but it can't because it uses VW technology. Third - future electric cars will be more efficient, have less power and be more multi-tasking. That's a future worth waiting for. Who needs all the power anyway? Wait, did someone say Porsche?
Related
Nothing yet. Be the first to comment.
Popular models