BYD's first experience center opens in Wuhan
Max McDee, 24 May 2023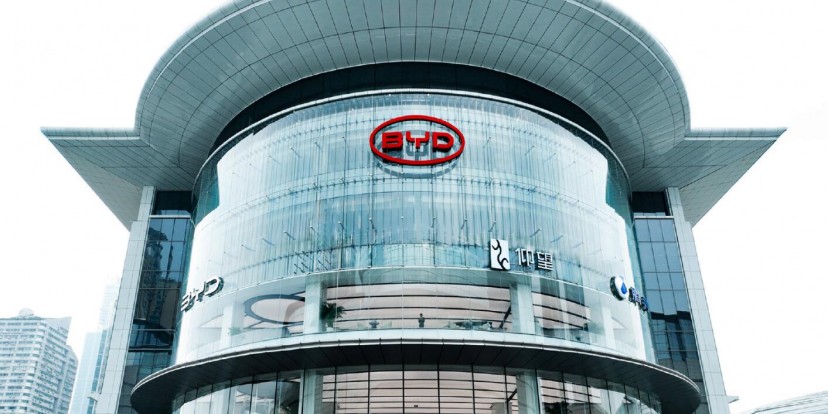 BYD wanted to open an experience center for a while but it wasn't going to be an easy task. With the company's portfolio of brands and models expanding rapidly, trying to fit all the vehicles under one roof required some planning. Visitors to Wuhan International Expo Center have the opportunity now to visit the world's first BYD Experience Center.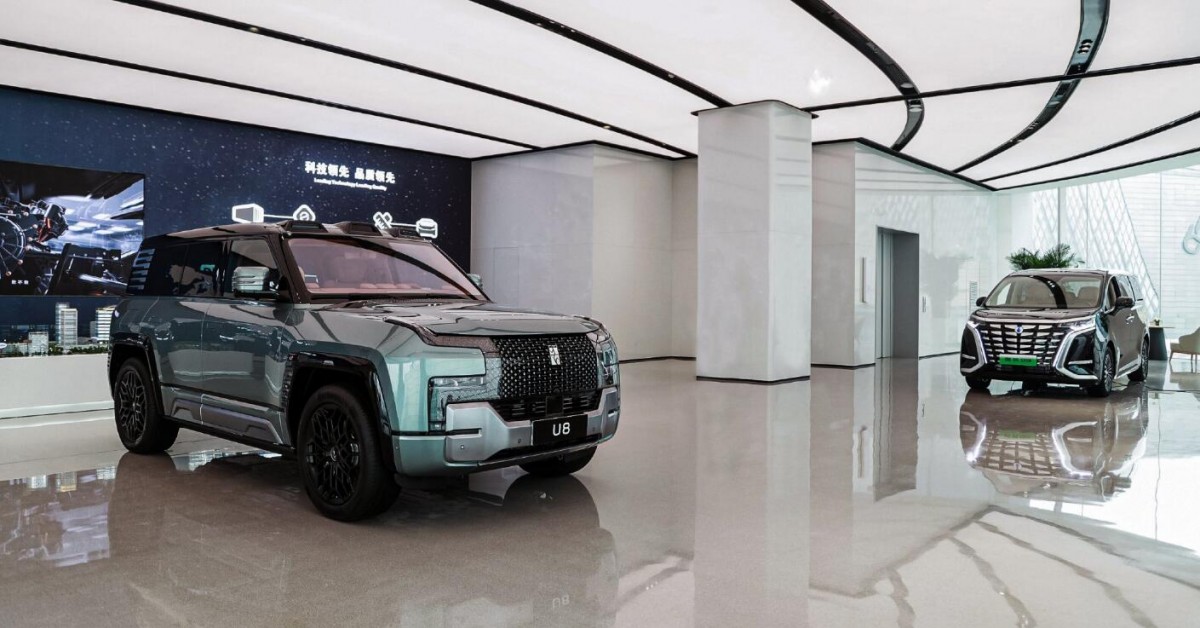 Spreading over five floors and 6,550 square meters (70,503 sq ft) the facility resembles a gallery more than a vehicle showroom. There are dozens of vehicles on display from every brand that BYD owns. The latest YangWang U8 and YangWang U9 have their own dedicated floor area, and Denza's first vehicles are proudly displayed alongside them.
BYD's newest F brand will have its own area with its first EV codenamed SF to be unveiled in June. BYD Seagull and Dolphin is sitting next to BYD Frigate 07, but cars are only a part of the display. There are dedicated sections for each one of BYD's four main business markets - electronics, automotive, new energy, and rail transport.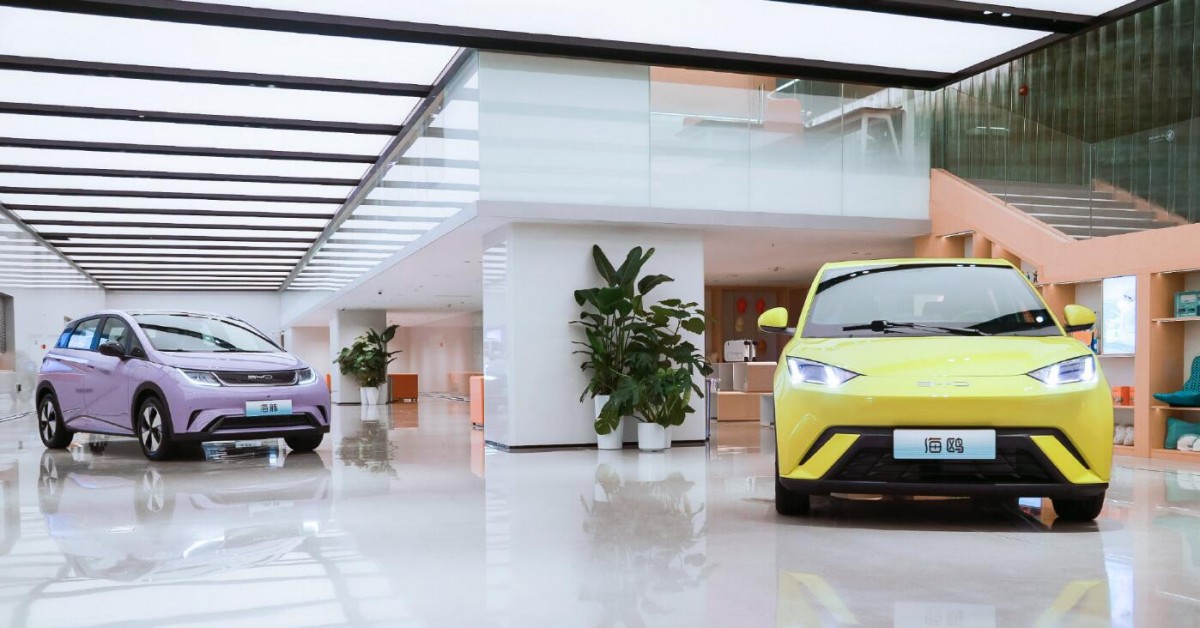 The technology showcase is worth the visit on its own, with EV and hybrid platforms on display. There is a wall of patents where BYD showcases its achievements and future direction. The hybrid DM-i platform can be seen alongside the latest e-Platform 3.0 with all their details in the open.
The Experience Center is BYD's first step on the way to building a world-class brand, and it is the first center of many more to come. The company wants to have similar facilities in the most important cities across China with BYD's desire for them to become landmarks.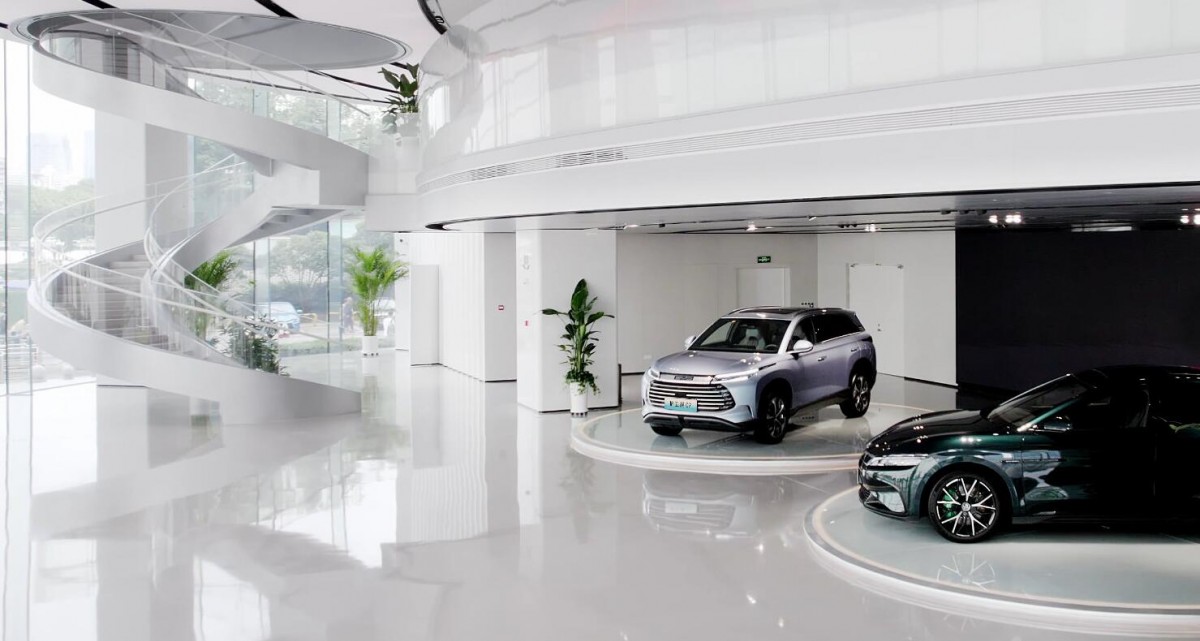 BYD is taking over the world of electric cars and at this point, the company seems to be unstoppable. When it comes to sales it is on course to become the biggest EV seller in China, and most likely the world, this year. While its business is getting much bigger and international, many automakers argue that BYD's success relies heavily on Chinese subsidies, with the company struggling to remain profitable despite selling over 210,000 vehicles in April alone.
Related
Nothing yet. Be the first to comment.
Reviews
Popular models