BYD's Yangwang U8 is official with $150,000 price tag
Max McDee, 20 September 2023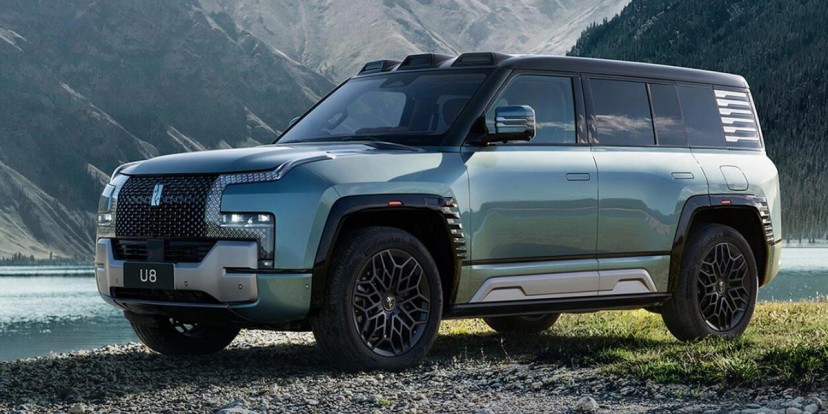 In a significant automotive milestone on Wednesday, China beheld the unveiling of Yangwang's inaugural production car: the U8. This premium marvel isn't just any car it's the new showpiece of BYD.
With a price tag of a cool $150,600 (RMB 1,098,000 for those trading in local currency), the U8 carves out its luxury niche quite unapologetically. However, what's worth noting is that this number isn't a mark-up. It has stayed consistent with its pre-sale rate, which might say something about Yangwang's confidence in its product.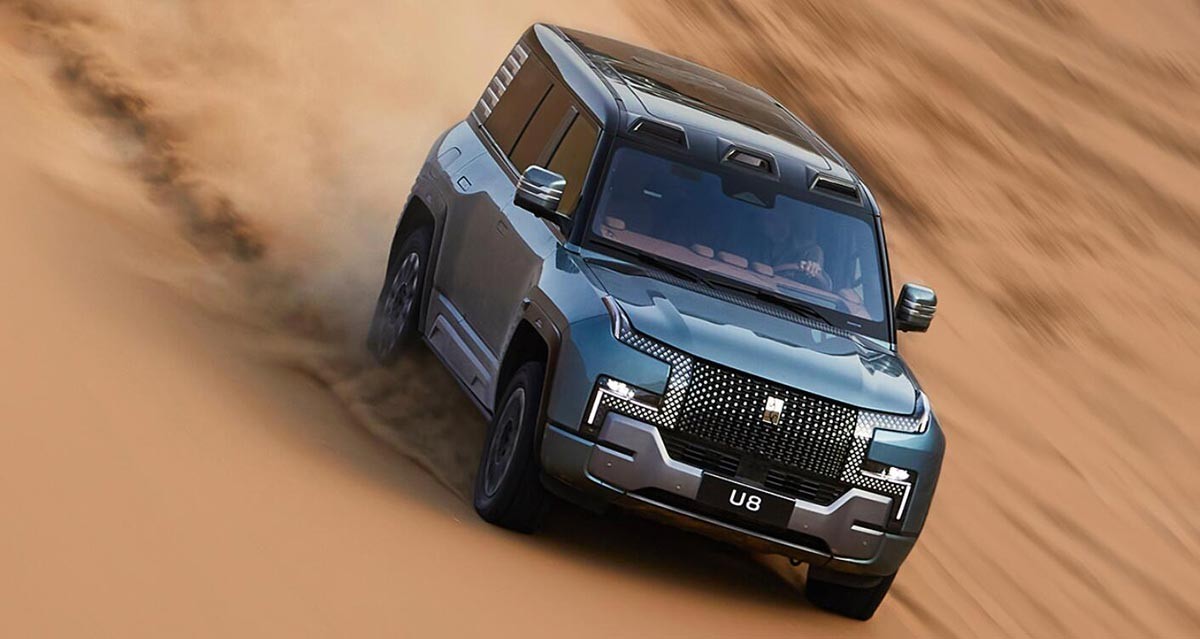 Now, if you're the type to fancy dimensions and specs, the Yangwang U8 has quite the stat sheet. Stretching at 209.4 inches in length, a respectable 80.7 inches in width, and standing tall at 76 inches, the car isn't something you can easily overlook. And oh, let's not miss the wheelbase - a spacious 120.1 inches to ensure you're cruising in comfort.
Here's the part where it gets interesting. Under its hood, the U8 doesn't skimp on power. Its quad-motor setup pumps out a staggering 880 kW, or if you're more familiar with horsepower, think 1,200 of those galloping stallions. And it's no slouch in the speed department either; imagine going from a standstill to 62 mph in just 3.6 seconds. We're not saying it's racecar material, but... actually, maybe we are.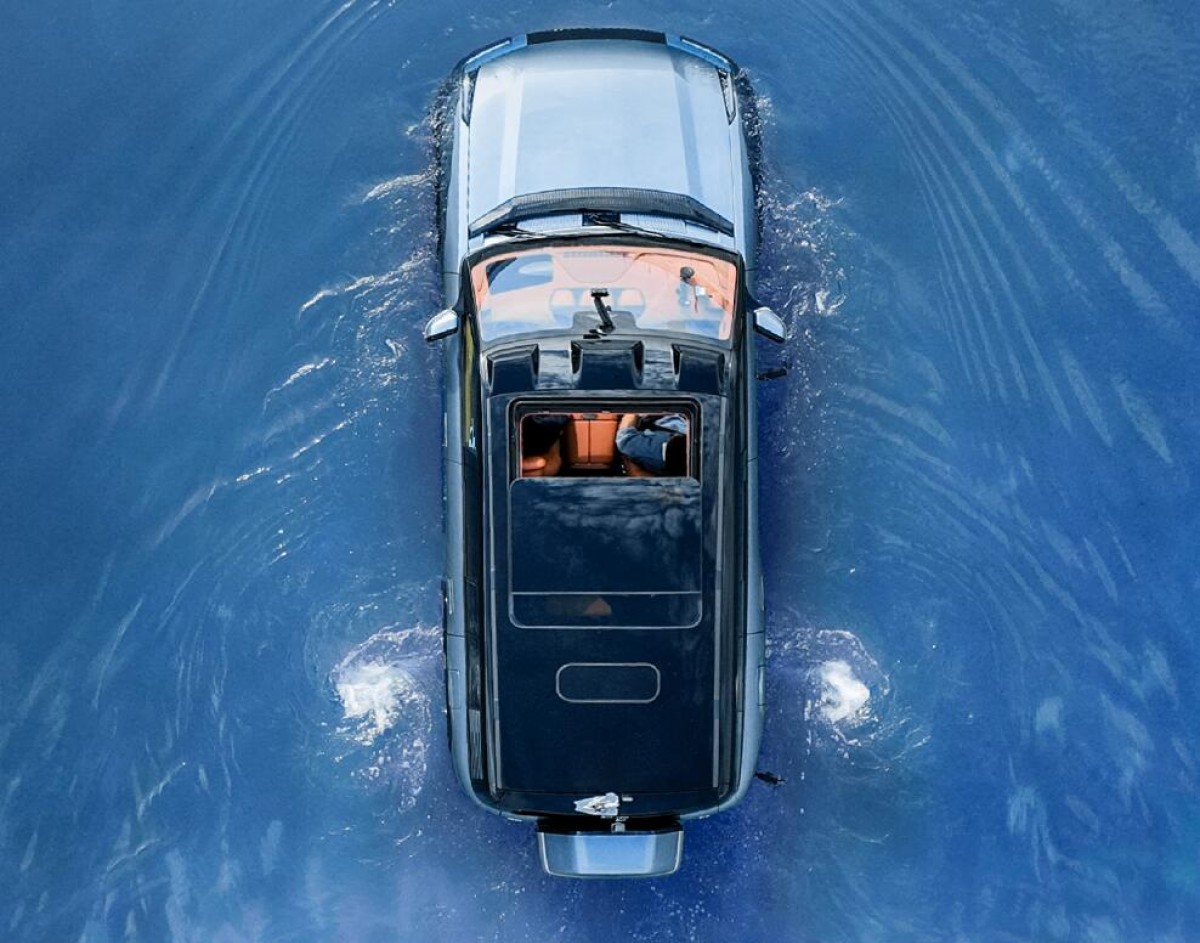 Yangwang U8 is the first ever SUV with a FLOAT mode
As for its power juice? The battery pack stores 49.05 kWh, offering a purely electric range of 112 miles. But, if you're planning a longer escapade, the U8 is an EREV - it has a gasoline engine acting as a generator, keeping the battery topped up at all times. With a full tank and battery, the U8 will comfortably take you on a 620 miles road trip.
This electric beauty isn't Yangwang's only secret. Let's talk about e⁴ technology – China's pioneering quad-motor independent drive platform. With this tech gem, every wheel of the vehicle gets meticulous control, courtesy of the quad-motor independent vector control technology.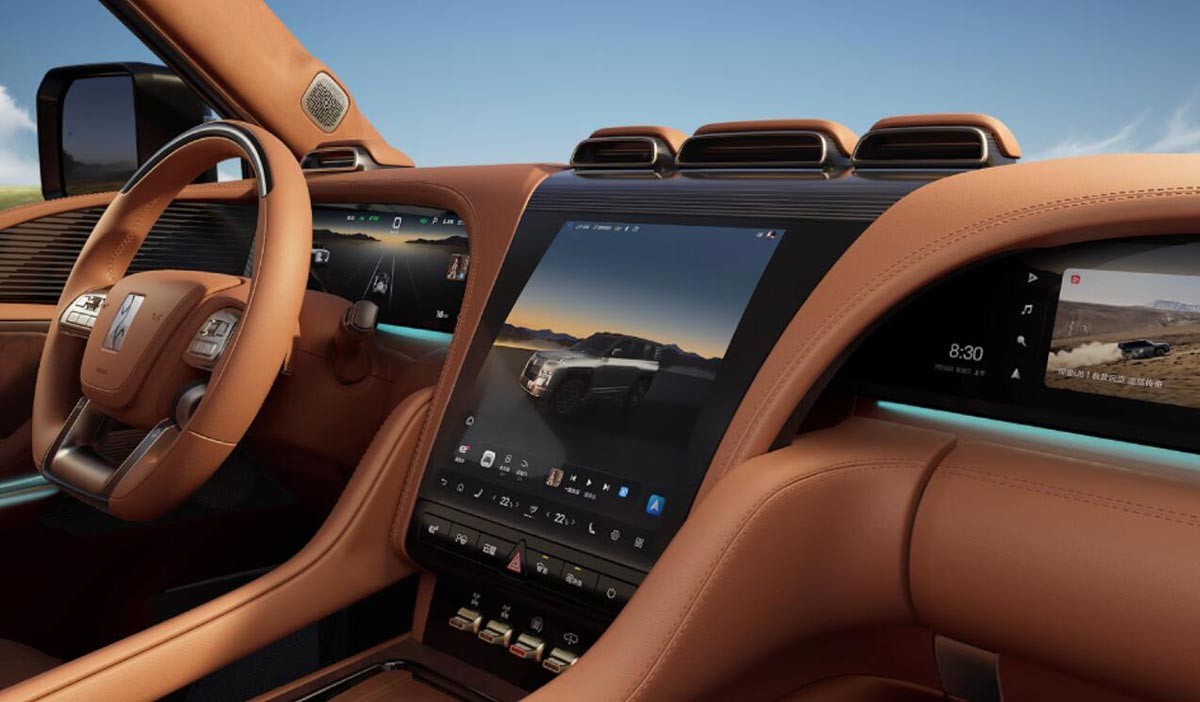 Yangwang started taking pre-orders for the U8 on April 18, coinciding with the onset of the Shanghai auto show. At that time, Yangwang introduced potential buyers to two variations of the U8: the feature-laden Premium Edition and the mod-friendly Off-road Master Edition. While the Off-road Master Edition's price remains a mystery, we know both versions boasted the same pre-sale price.
Delving deeper into the models, the Premium Edition isn't named that just for show. It offers a whopping 10 driving modes and five distinct functions, including the intriguingly named 'tank turn' and floating support. The Off-road Master Edition? It brings custom off-road modes to the adventurous driver's table.
And if you're curious about where to snag one of these cars, Yangwang has got you covered. By year's end, over 90 stores will spring up across 40 cities in China, building a comprehensive direct sales channel. This isn't a solo venture for Yangwang. Apart from the U8, they also teased the Yangwang U9, which, like its sibling, boasts the innovative e⁴ technology.
Related
Reviews
Unknown column 'RWD' in 'where clause'
SELECT models.*, drives.DriveID, drives.Anchor, drives.Thumb, makers.MakerName FROM models LEFT JOIN ( SELECT ModelID, MAX(DriveOrder) AS MaxDO FROM drives GROUP BY ModelID ) AS dlinks ON models.ModelID = dlinks.ModelID LEFT JOIN drives ON dlinks.ModelID = drives.ModelID AND dlinks.MaxDO = drives.DriveOrder LEFT JOIN makers ON models.MakerID = makers.MakerID WHERE models.ModelID IN (56,2023,RWD,BYD,213,2021,Air,348,2022,SR) ORDER BY FIELD(models.ModelID, 56,2023,RWD,BYD,213,2021,Air,348,2022,SR) LIMIT 6; -- 1062, 35.175.107.142
Warning
: mysqli_num_rows() expects parameter 1 to be mysqli_result, bool given in
/home/gsmarena/arenaev/m/_rankingswithpics.php3
on line
37