Fiat unveils E-Ulysse MPV with a "living room" internal configuration
Vlad, 02 March 2022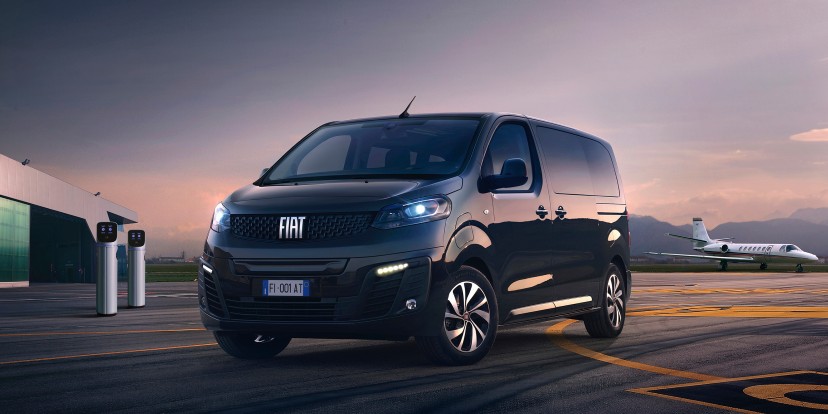 Fiat's EV roster has just doubled in size - from one all-electric vehicle, the brand can now boast two. The New 500 isn't alone anymore in Fiat's EV garage, as it's now joined by the brand new E-Ulysse multi-purpose vehicle (MPV). Think of this as a "people mover", or a van - or, most accurately, Fiat's response to VW's new ID. Buzz.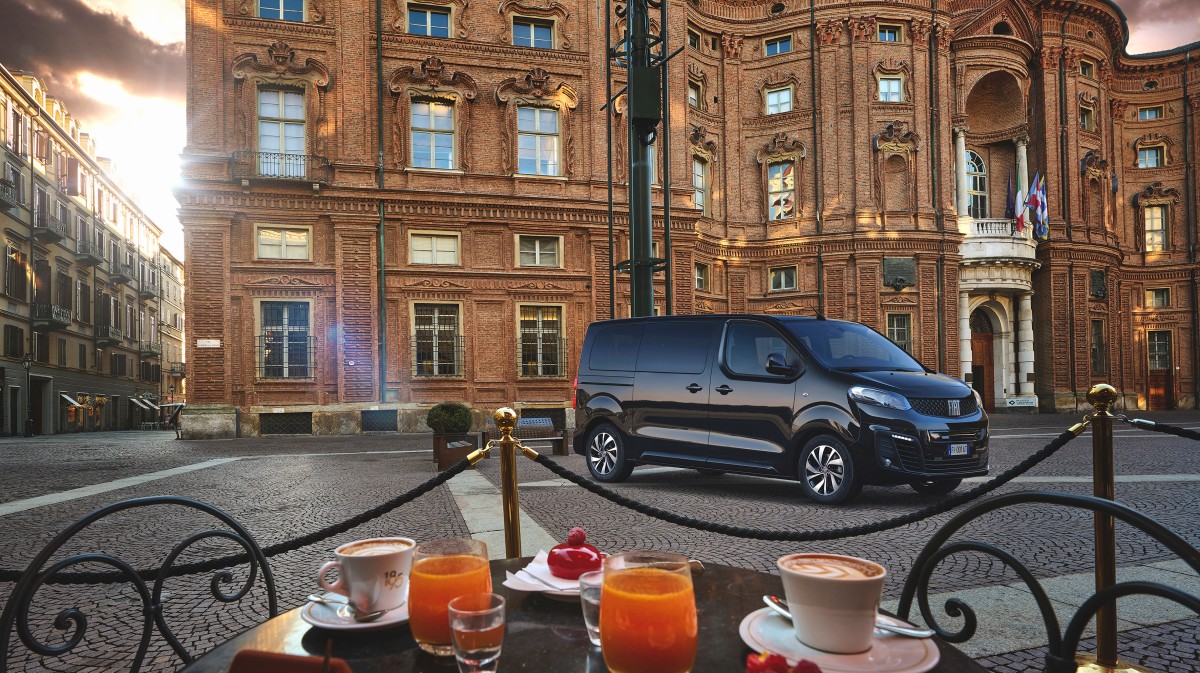 The E-Ulysse wants to showcase "the Italian art of hospitality", and for that it brings one configuration that has 7 seats in a "living room" version. Other iterations can accommodate up to 8 people, and Fiat says the vehicle is perfect for hotels, taxis, and VIP transfer services. It can fit anywhere, including in all underground parking lots, and apparently it drives like a normal car.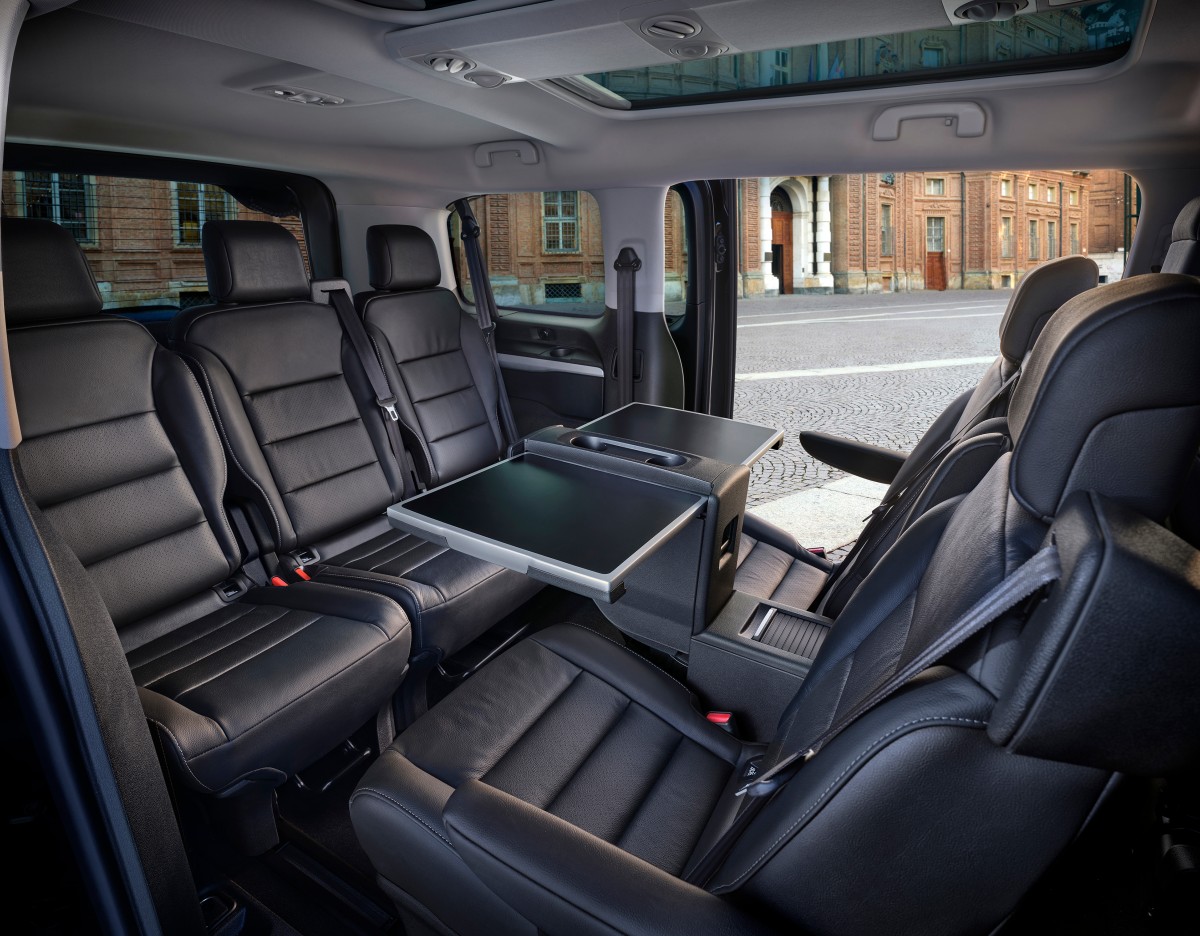 Its maximum power is 100 kW (136 hp), the maximum torque is 260 Nm, and the maximum speed is 130 km/h (80 mph). There are two battery capacity options: 50 kWh and 75 kWh, the latter offering a WLTP cycle range of up to 330 km (205 miles).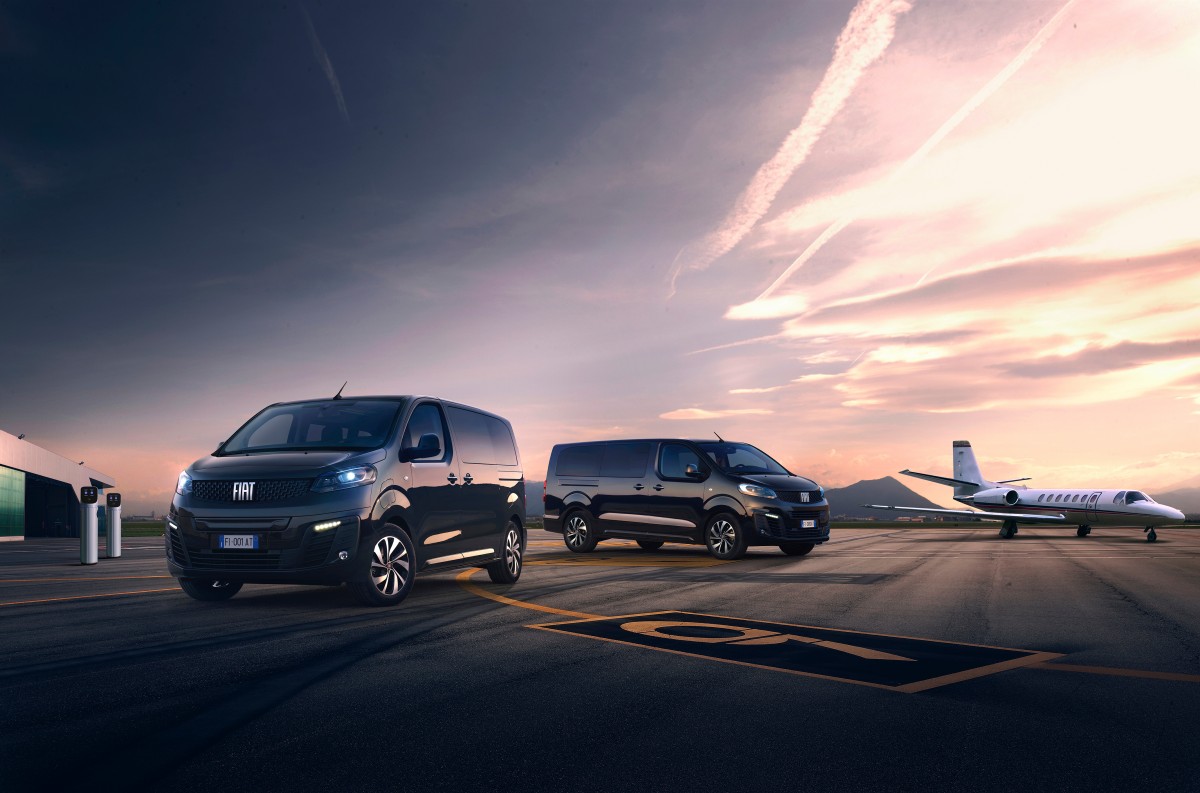 One or both of the batteries support 100kW fast charging - the press release is rather vague on this point. The vagueness continues when advertising charging to 80% in 45 minutes, it's not clear whether this applies just to the smaller battery or not.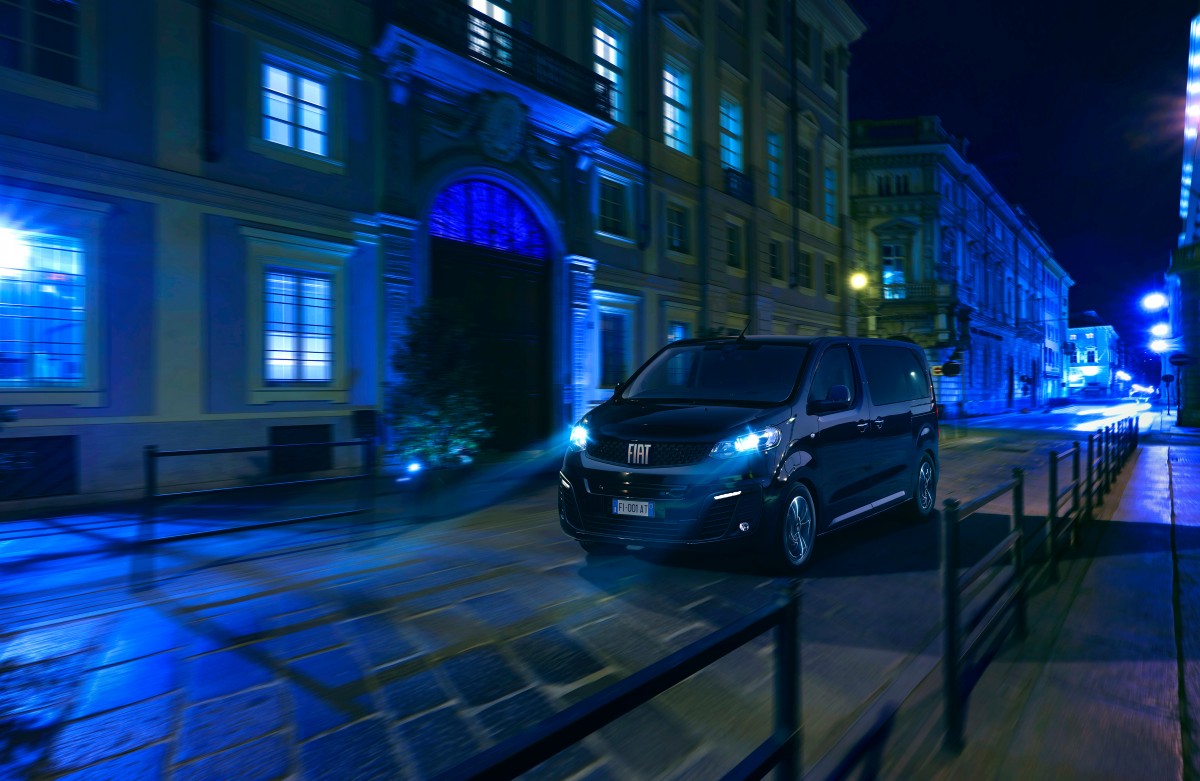 What Fiat is more interested in than having full technical details out is the car's interior. This is where you'll find a new portable air sanitizing device, as well as three-zone air conditioning with separate controls for driver, passenger, and rear.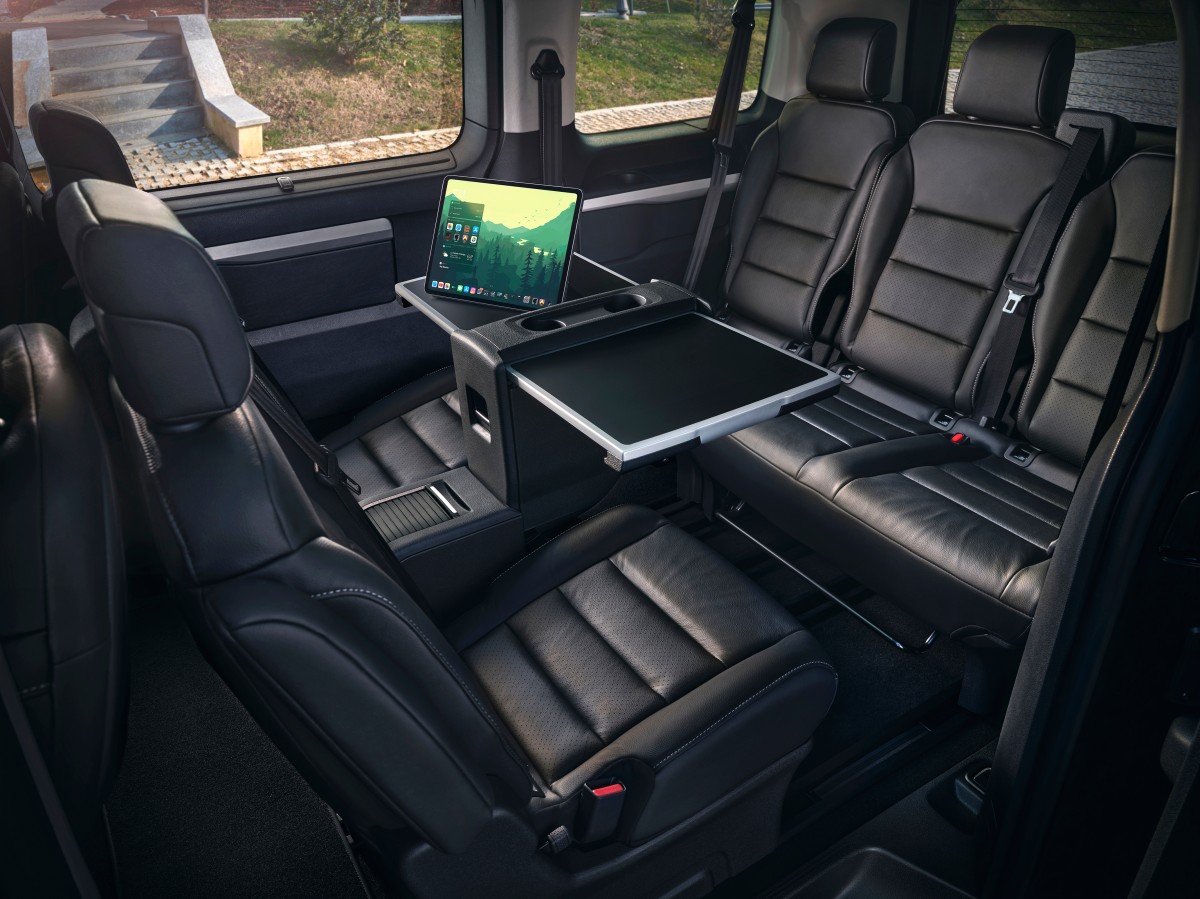 An optional panoramic glass sunroof will be offered, and this is standard in the Lounge trim level, which also comes with the option of a "veritable living room on four wheels", with comfortable seats and reclining armrests in the rear. There's also a double folding table that can be slid between the second and third rows. This includes various storage spaces and can even disappear between the seats.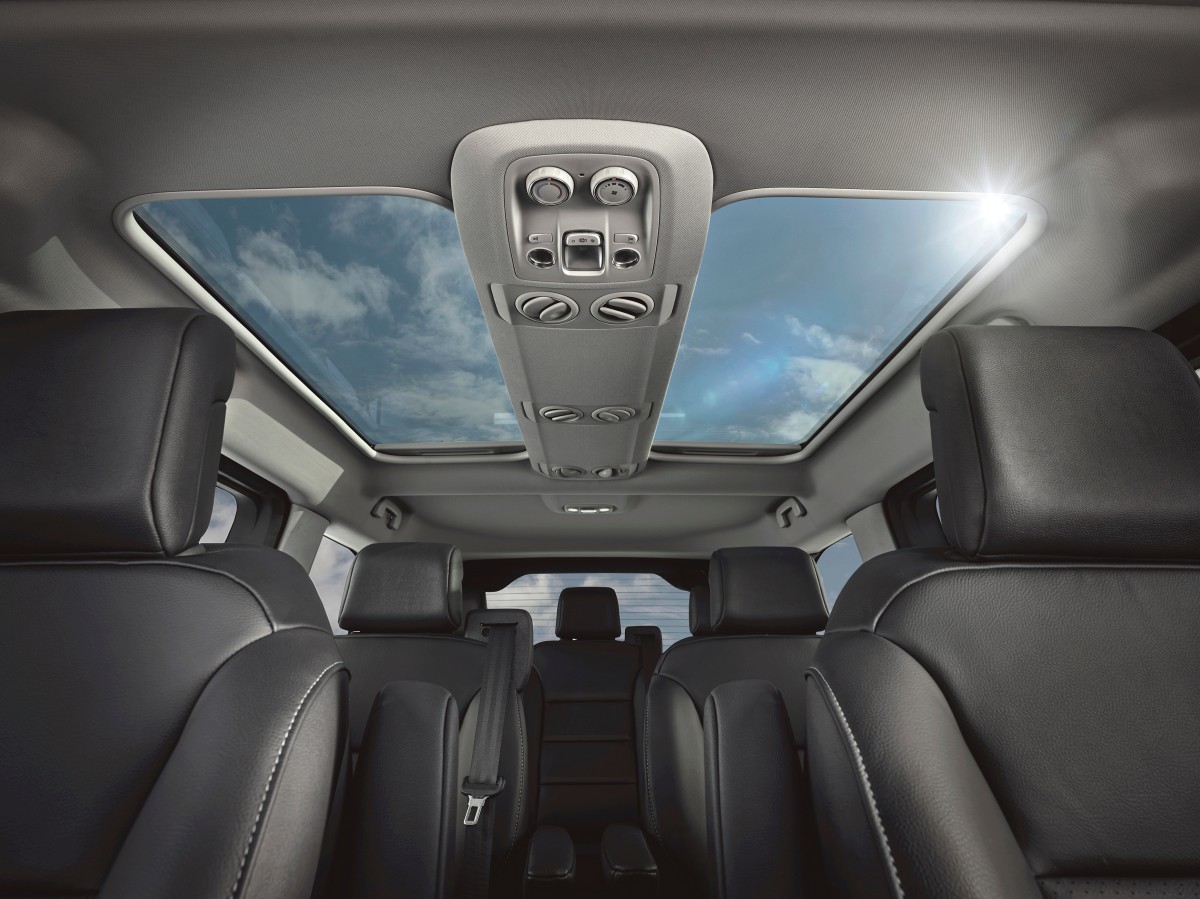 Both this 7-seat version and the 8-seat Shuttle trim feature rear seats mounted on rails, so they can easily be moved, reclined, or even removed. Thus the interior space can be configured according to passenger and luggage transportation requirements. Up to 12 configurations are possible in the 8-seater version, and up to 16 in the 7-seater "living room" version, divided into three rows.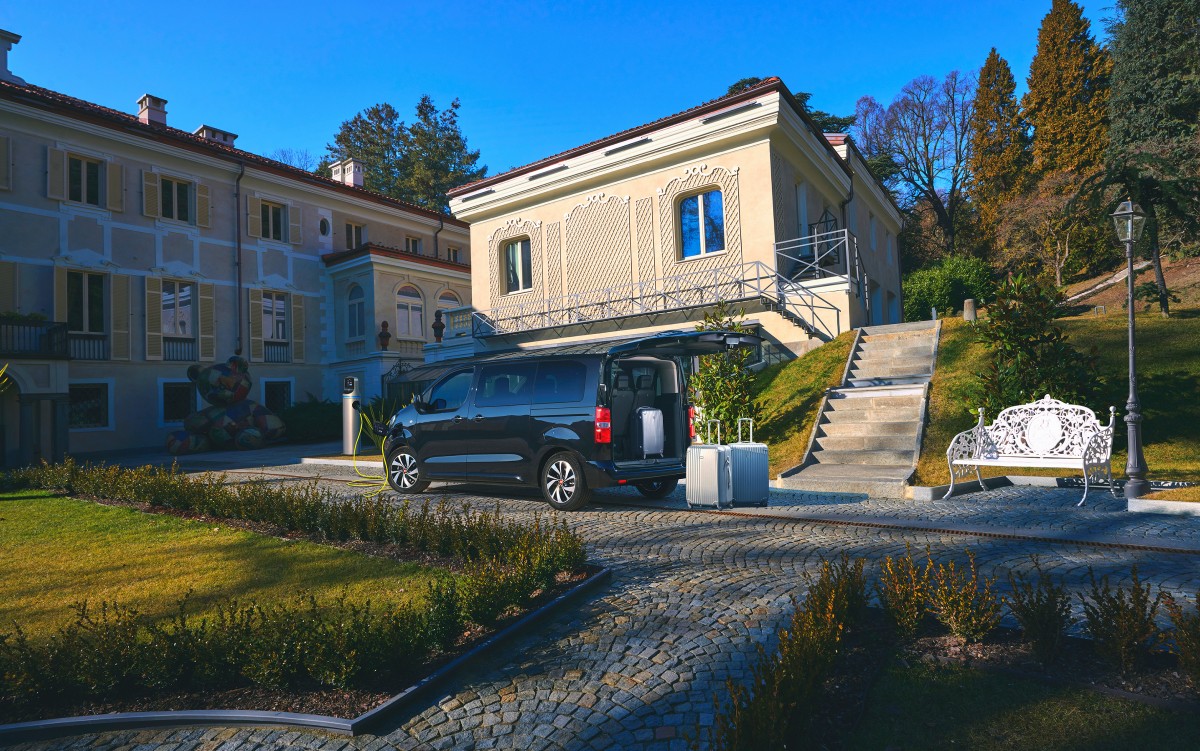 The E-Ulysse boasts the smallest dimensions in the segment, with under 1.9m (74") height, and a length of 4.95m (194") or 5.3m (208") in the Long version. The trunk loading capacity is 900 liters in the standard version and 1,500 liters in the Long version with all seats occupied, and can go up to 4,200 liters and 4,900 liters, respectively. Items up to 3.1m (122") long can be loaded into the standard version, and up to 3.5m (137") in the Long.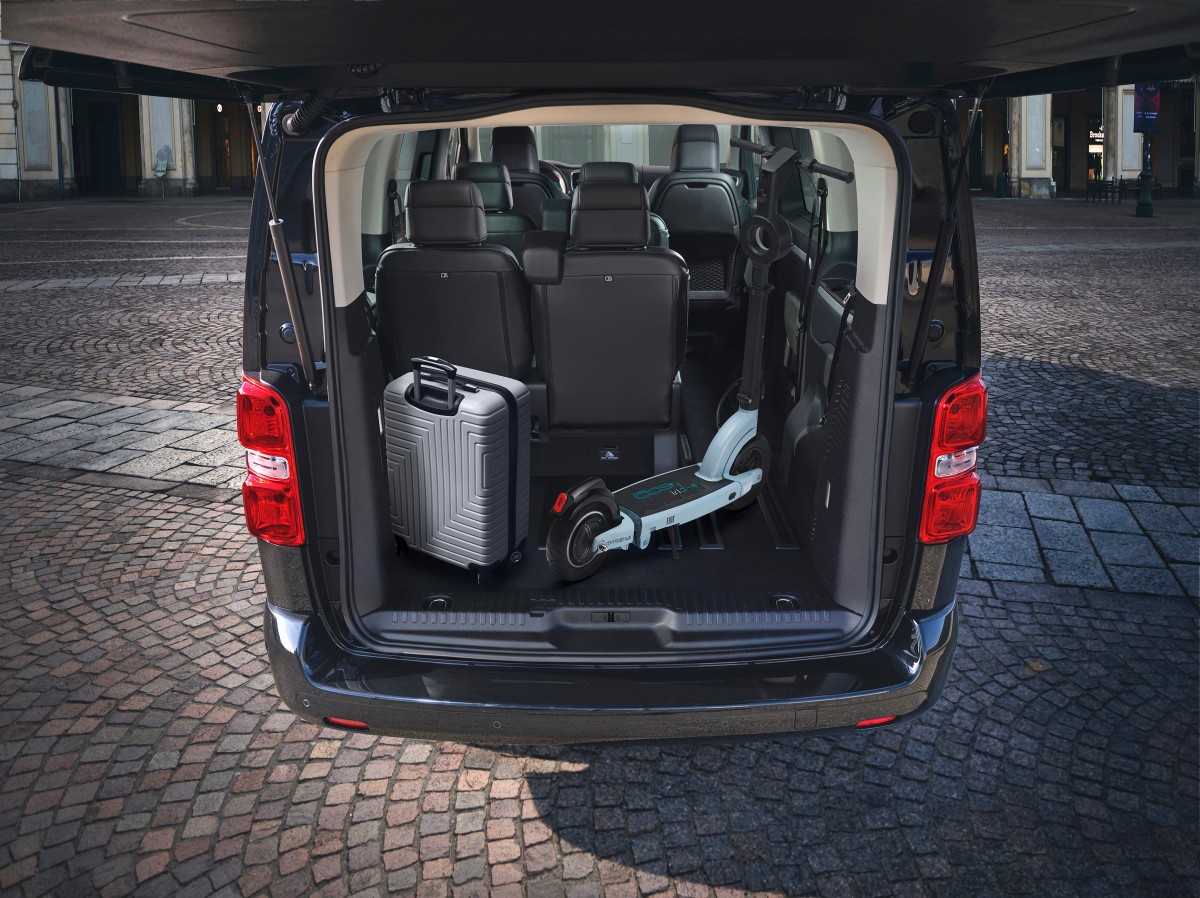 The top of the range infotainment system has a 7" touchscreen with Apple CarPlay and Android Auto support, as well as the Connect Nav service by TomTom. There are two additional, inferior infotainment levels too, and the optional rear-view camera has a 180-degree field-of-view to make parking easy.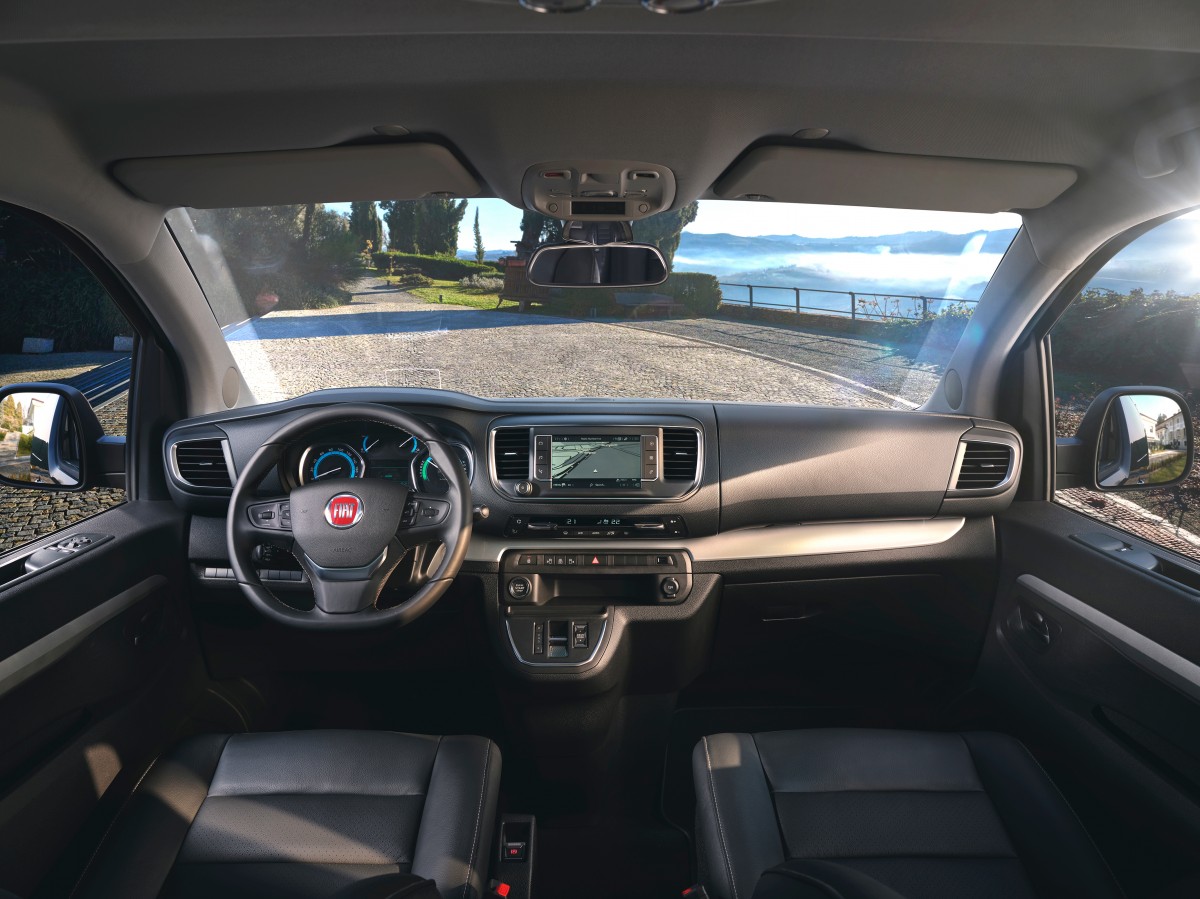 The base model E-Ulysse has 17" alloy wheels, reclining and removable seats, three-zone AC, removable work surfaces, sunshades for the rear seats, and a storage net in the trunk. The higher trim level, Lounge, has an electric tailgate, the panoramic sunroof, xenon headlights, and leather seats that can be adjusted into the "living room" configuration.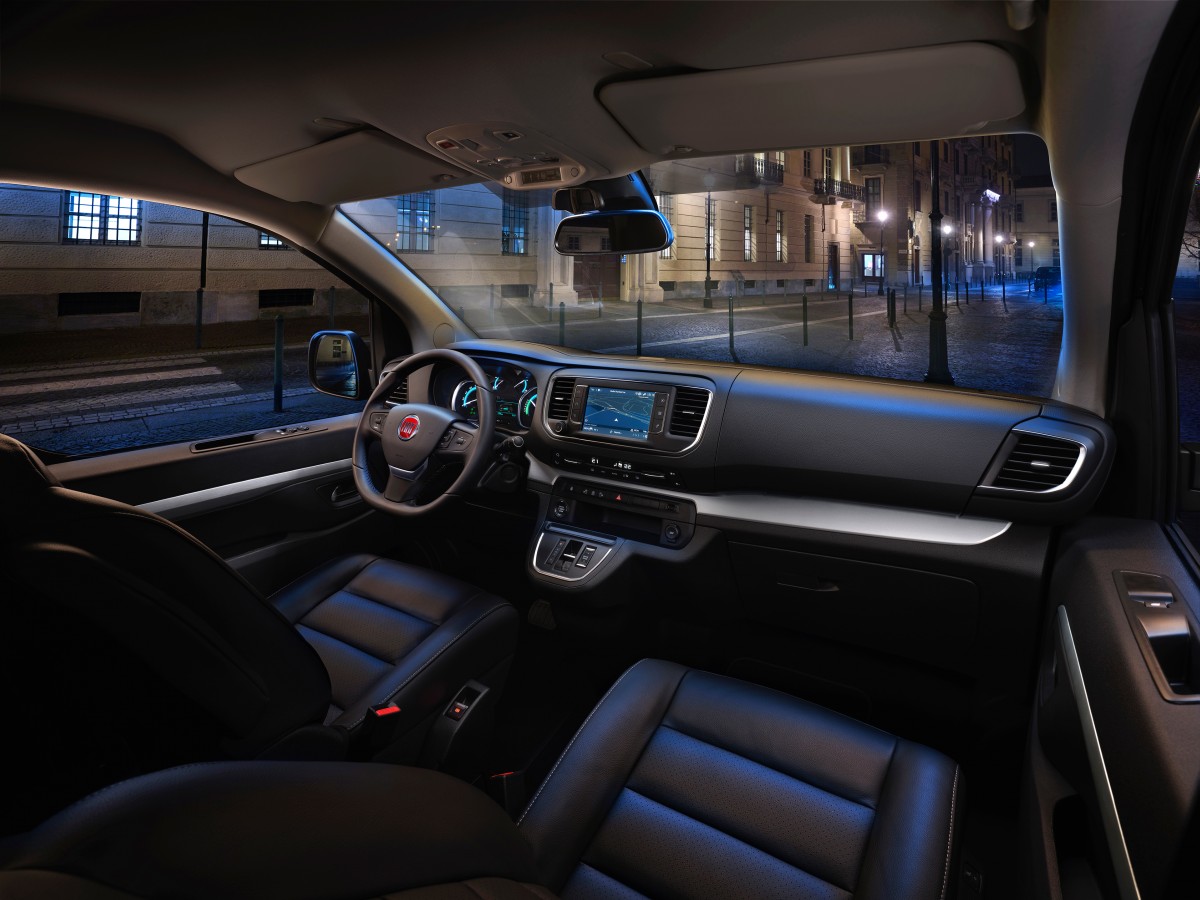 The E-Ulysse will be manufactured at the Stellantis plant in Hordain, France. Orders will open in March in Italy, Germany, France, and Austria. The EV will be available in dealerships from May.
Related
Popular models