Mercedes-Benz unveils plans for new EQE SUV as well as Maybach SL and SL Speedster
Max McDee, 20 May 2022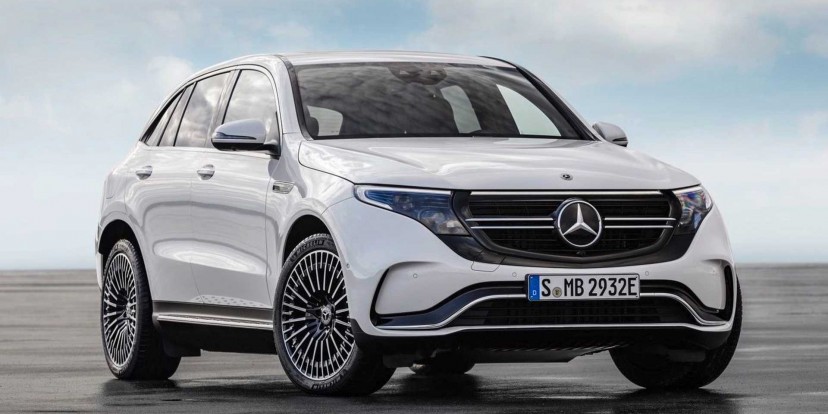 Mercedes-Benz has announced its long term plans for the future and there is some great news but there is bad news as well. After taking a closer look at its business, Mercedes decided to focus on the luxury end of its brand and will cut the entry level models with Mercedes A and B Class being the victims.
The company is accelerating its shift to electric power with a goal of manufacturing only EVs by 2030 and it wants to be carbon neutral by 2039. In order to achieve those goals the company has to become more profitable and it is targeting profit margins of 14% by planning to increase its luxury model production by 60%. The only way it can achieve it is by focusing on the more expensive and more profitable end of its model lineup.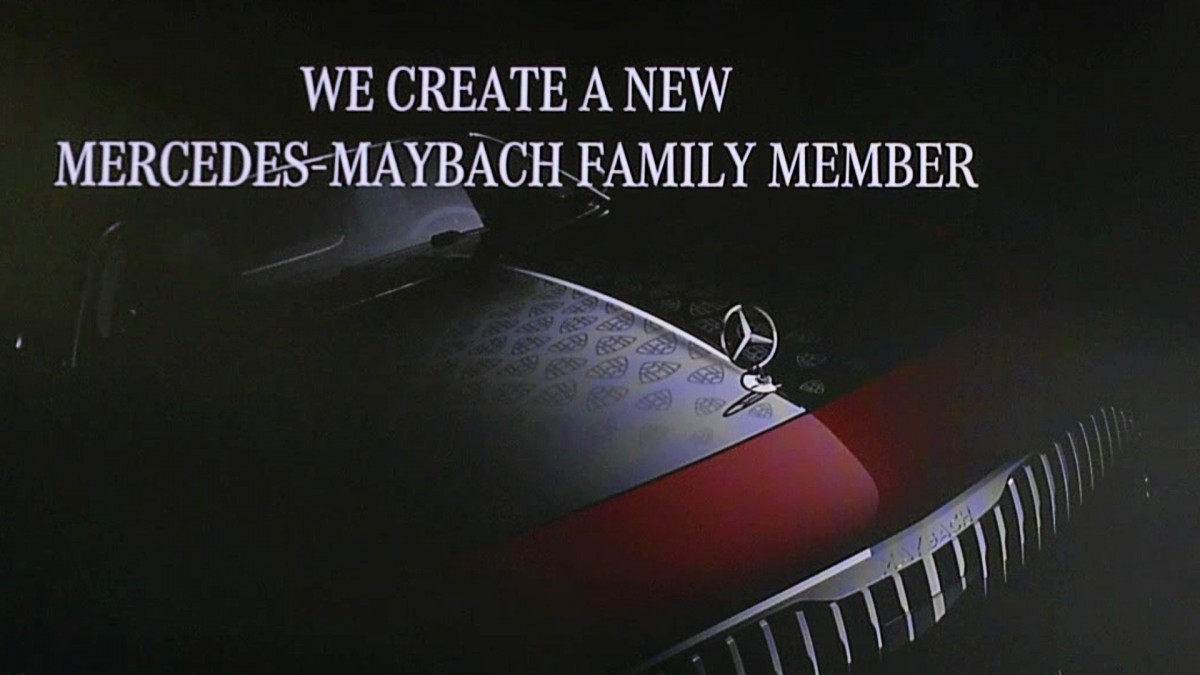 New Maybach SL and SL Speedster are coming
This new strategy is divided into three product categories that Mercedes will focus its efforts on - Top-End Luxury, Core Luxury and Entry Luxury. Top-End Luxury segment means all Mercedes-AMG and Mercedes-Maybach models as well as the new Mercedes EQ brand with EQS and EQS SUV. S-Class and G-Class and the GLS SUV are included in this new category and of course all the special edition and exclusive collaboration models.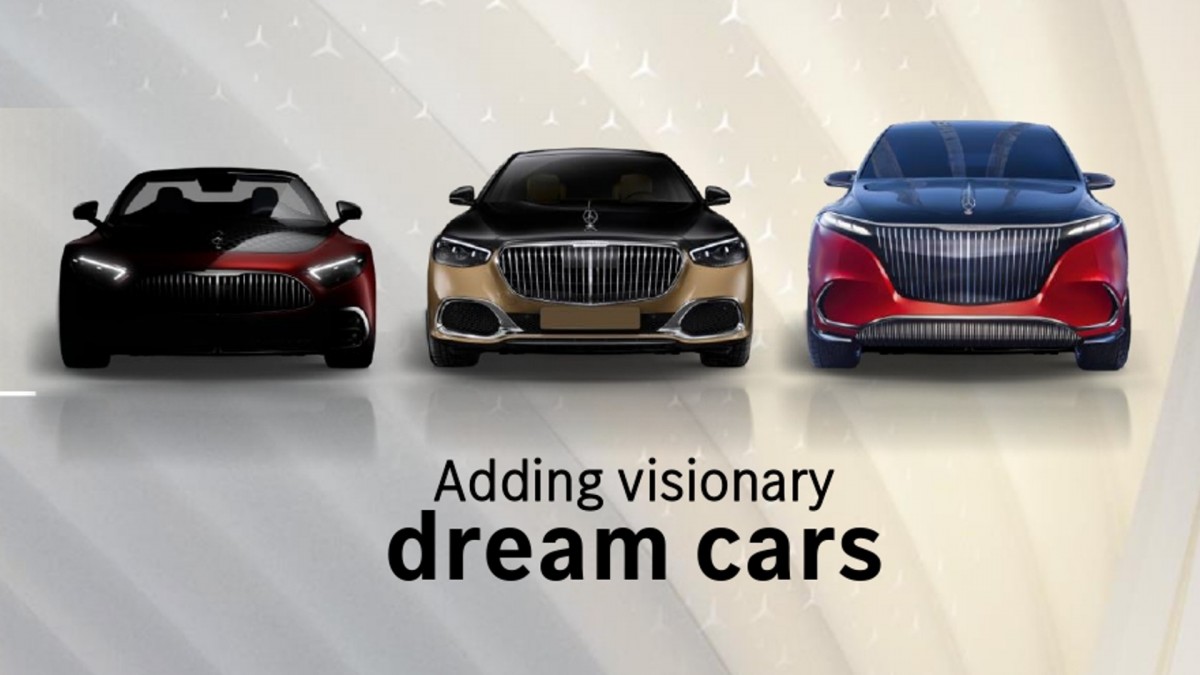 Maybach is adding the EQS SUV to its range
This brings the Vision AMG clearly within the focus of the company, making the prospect of it becoming real even more tantalizing. The car's new dedicated platform has been completely developed in-house and its new high-performance and high-voltage battery together with the Axial Flux Motor developed by YASA promise substantial performance gains over current motors and batteries. There is hope it will materialize one day soon.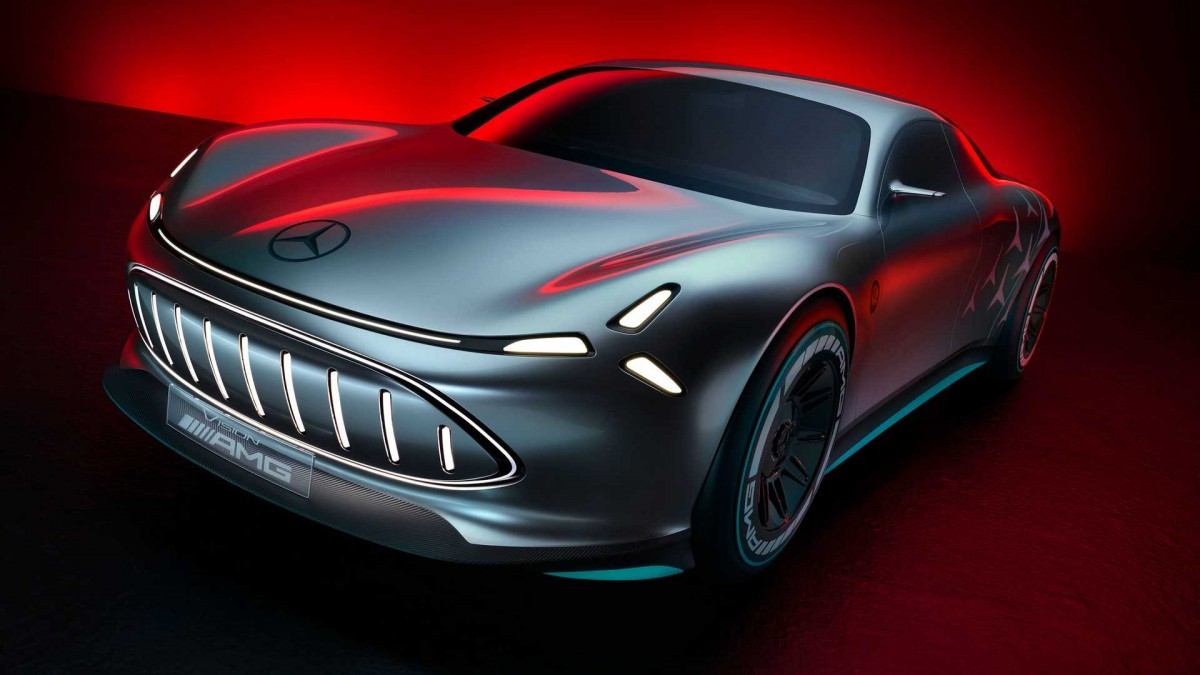 Vision AMG
Maybach will bring the new EQS SUV next year and the latest SL and the SL Speedster will follow after. The EQS SUV will be the first fully electric Maybach and the company is taking its time to perfect this vehicle before its expected launch in 2023. It will be based of course on the Mercedes EQS SUV in its most powerful version - 580 4MATIC - with 400kW (536 hp) twin-motor all-wheel-drive and with 613 km of WLTP range. That range may be lower once the Maybach hits the road due to its lavish equipment and long list of extras.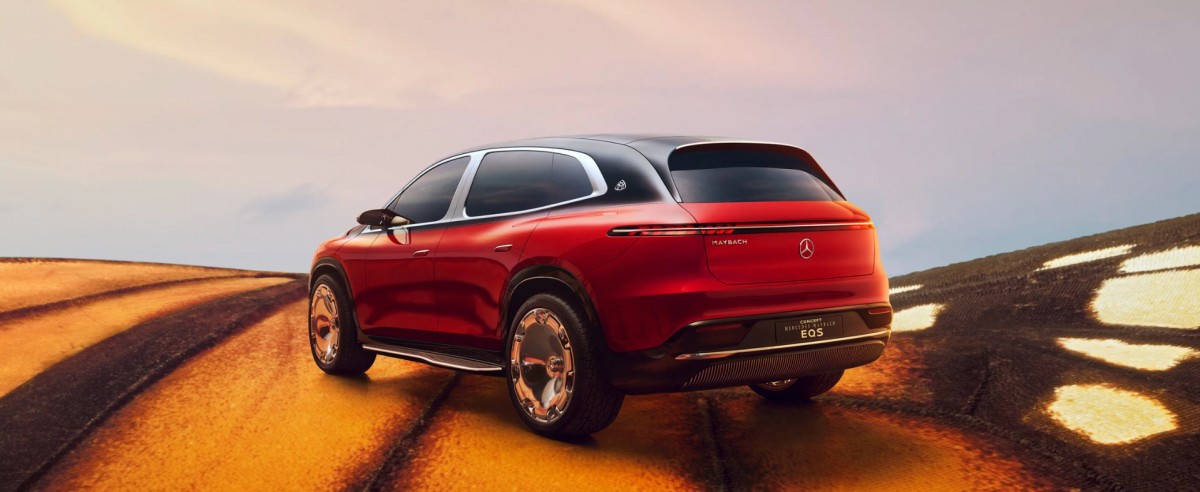 Maybach EQS SUV
The Maybach EQS SUV will be joined by the Mercedes EQG in the Top-End Luxury portfolio, we wrote about it only a couple of days ago. This category wouldn't be complete without limited editions and collaborations Mercedes is planning for but since none of them involves electric motors - there is no point writing about them.
Even the latest MYTHOS brand exercise from Mercedes, that aims to craft unique and high performance cars in strictly limited numbers won't get much interest from us until we start seeing some pure electric power. We will wait.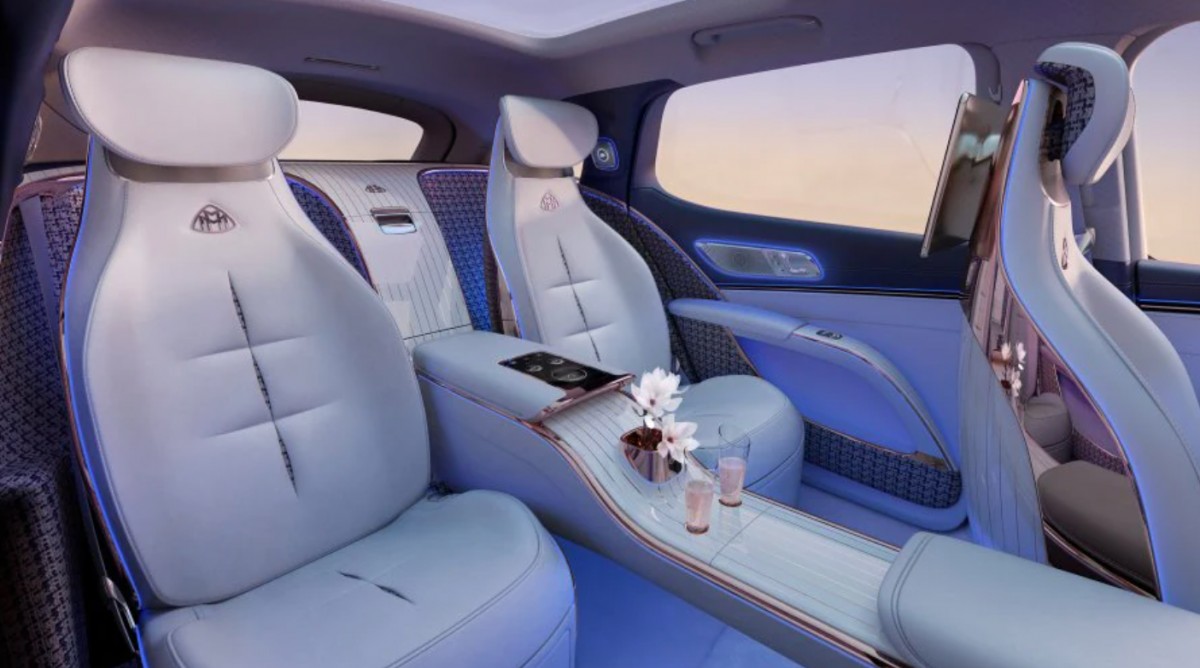 The luxurious interior of Maybach EQS SUV
The Core Luxury is where all current C-Class and E-Class will reside from now on with a plan to accelerate electrification of the brand by leveraging the EVA2 platform already used in Mercedes EQE and EQE SUV. There it is - EQE SUV pops its head out again, can't hide for much longer with its launch date approaching quickly.
Mercedes only included a silhouette image of the car during the presentation but with all the spy photos abound we have seen all we need to see. The design of the car has been confirmed, it will be assembled in the US and the AMG will work on a more powerful version of it.
Since the EQE SUV will share the platform and drivetrain with the Mercedes EQE, the most powerful version will be the 460kW (617 hp) and 950Nm (700 lb-ft). You can only imagine the numbers AMG will come up with. Can you hear the gas guzzling Trackhawks and SRT8s squeaking in their boots?
Mercedes is already working on the new EV platform that will replace the EVA2 - it will be called MB.EA and it will be a dedicated EV platform for the entire Core Luxury segment.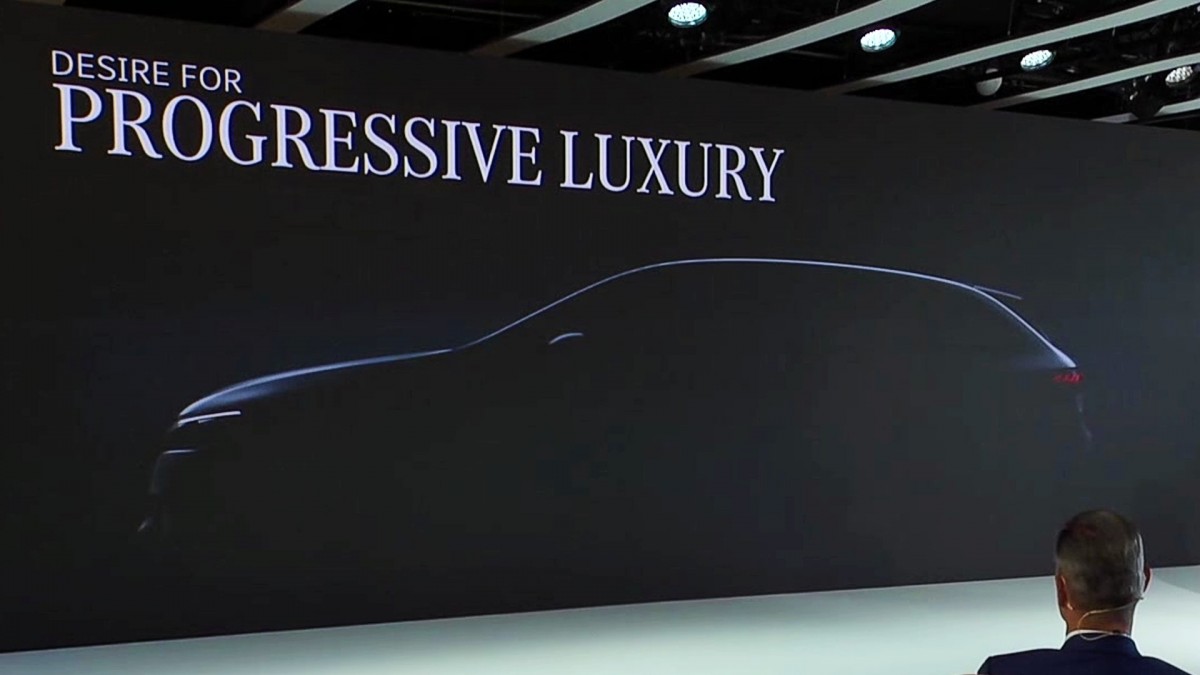 The silhouette of the soon arriving EQE SUV - courtesy of carsccops.com
Finally we arrive at the Entry Luxury segment where Mercedes-Benz will reduce the current model range from 7 down to only 4 vehicles. It will be done at the expense of the smallest A and B Class but there will be an increase in equipment level and overall sophistication of the cars. The new Mercedes operating system - MB.OS - will be introduced to this segment in 2024 together with a new EV platform called MMA and Mercedes very briefly showed an outline of a new entry model based on it.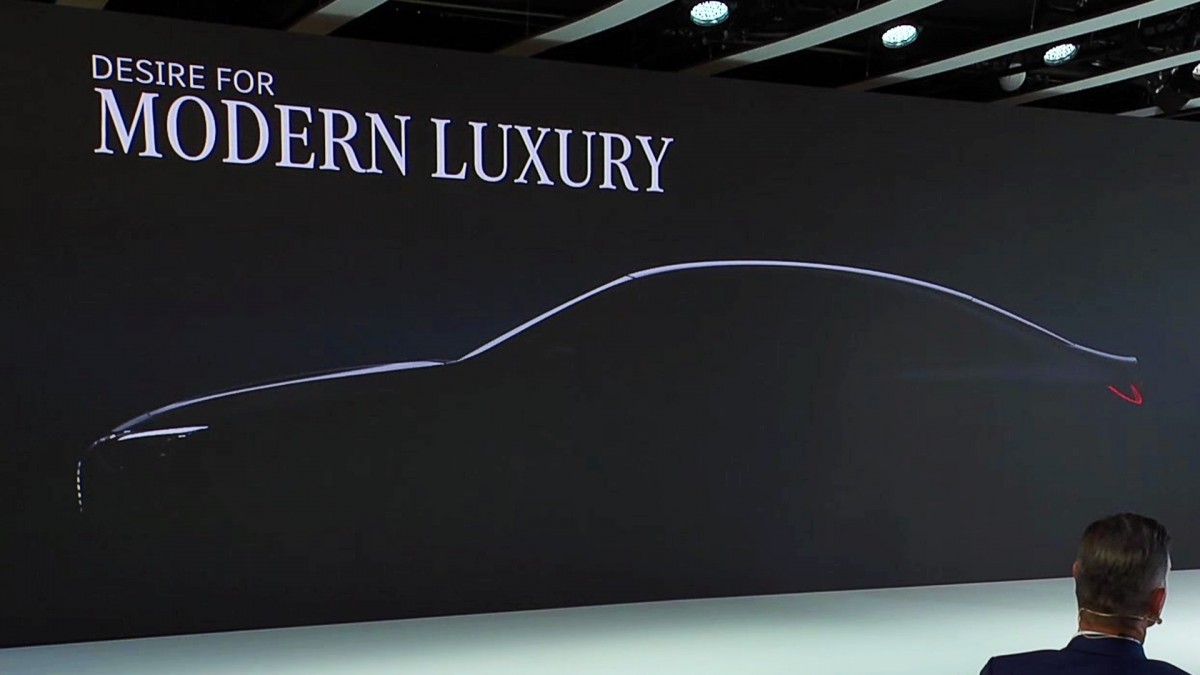 Just the outline for now - the new Entry Luxury Mercedes Benz. Courtesy of carscoops.com
A lot is changing in the automotive world, big and small companies are moving as quick as they can not to miss this electric wave. We know the supplies of raw materials that we have access to at this moment and nowhere near the levels we require to sustain this progress and the companies know it as well.
What is not that broadly advertised is the tremendous push behind the scenes for infrastructure growth and new supply agreements and new methods and technologies. When progress is this fast there will be mistakes, that's a given. But we can actually imagine the quiet future, less polluted cities, self-driving cars silently zooming around. Let's hope it all comes true without too heavy a price to pay.
Related
Maybach EQS looks from the front like a whale that just tried wasabi for the very first time... squinting its eyes, greening madly, not sure whether to sneeze or scream... cars have been designed with grills for over 100 years and designers are havin...
Popular models