Nio ET5 Touring launching on June 15
Max McDee, 10 June 2023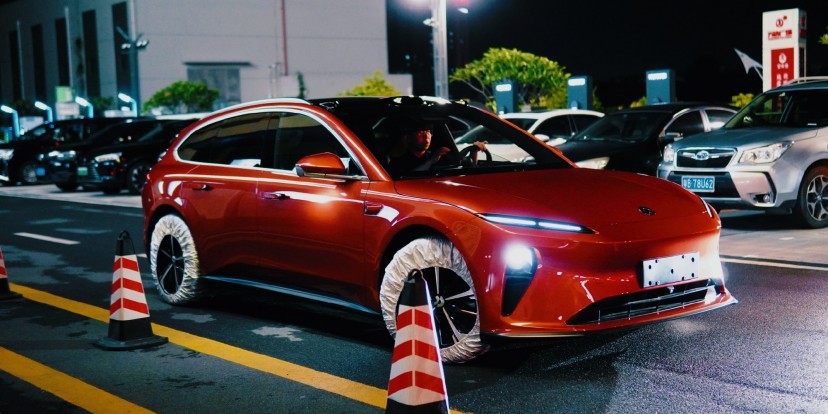 Thursday, June 15 at 19:00 Beijing time (13:00 CEST) Nio will officially unveil its first-ever electric wagon - the Nio ET5 Touring. Many of you may be saying that this is yet another China debut that we won't even get to see in Europe - well, we have great news!
6 hours after the Chinese debut, Nio ET5 Touring will have a dedicated event for European customers. That's right - the Touring version is coming to Europe, and it is coming very soon. The ET5 Touring will be joined by the refreshed version of Nio ES6, the 5-seat electric SUV.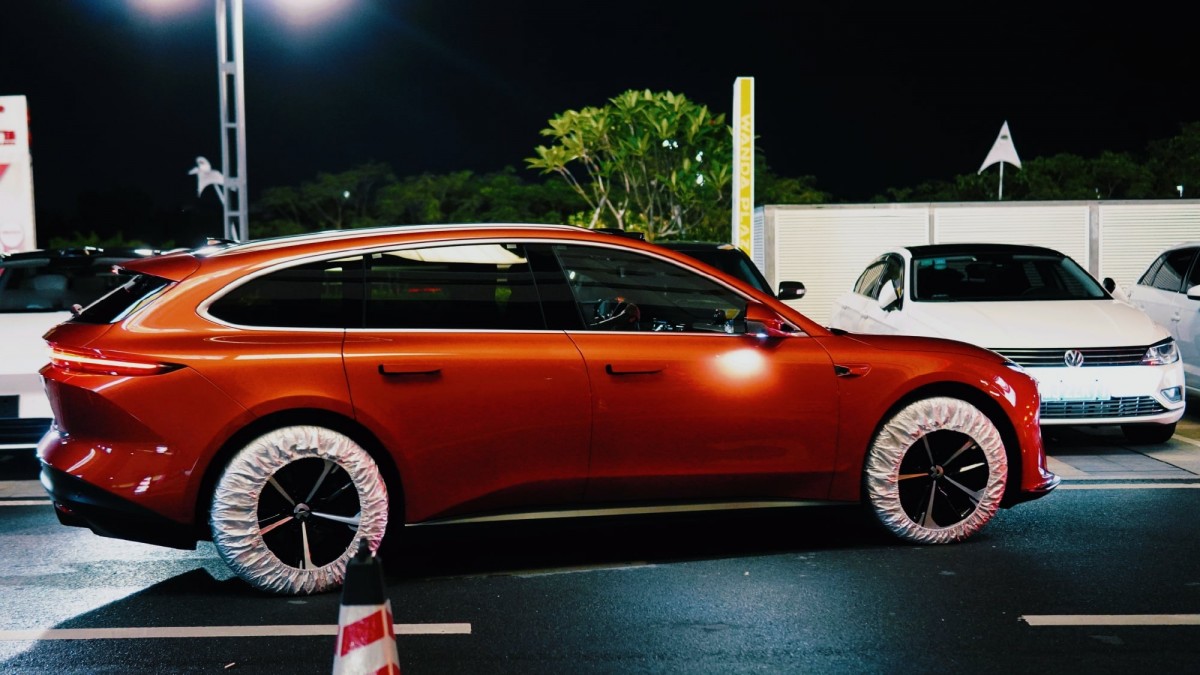 The spotlight, unquestionably, will be on the ET5 Touring. So much so that the Top Gear team is apparently involved in the debut, with Ben Collins himself (The Stig) taking the ET5 Touring and putting it through its paces. It is shaping up to be one heck of an event - and one not to be missed.
Why is the ET5 Touring getting so much attention? Starting with the fact that it is the first electric wagon from Nio, and there aren't that many electric wagons out there. Use our EV Finder, choose the body style "estate" and you'll get 15 results - 3 models of MG5, 11 versions of the Porsche Taycan, and one Audi A6 Avant e-tron. So technically, only two vehicles, with one still a long way off.
Nio ET5 Touring is no slouch, it can't be compared to MG5, with its 360 kW (489 hp) AWD powertrain it has only 30 kW less at its disposal than Porsche Taycan 4S Sport Turismo. Both cars accelerate from 0 to 62 mph in 4 seconds, and the ET5 with its smallest 75 kWh battery has a range of 283 miles - only 9 miles more than Porsche.
While Porsche comes in many more versions with more power, ET5 Touring, and ET5 sedan are only available with one powertrain. They do, however, have two more battery options. 100 kWh with a 367 miles rang and yet-to-come 150 kWh semi-solid state 150 kWh pack with a whopping 620 miles range. All that for far less than $115,290 Porsche is asking for the Taycan 4S.
Despite ET5 being 7.87 inches shorter than the Porsche, it offers more room inside and certainly more luggage space. Is it fair to compare Nio to Porsche? Both are premium electric cars, and their performance is very similar - one comes from China, the other from Germany. It will be really interesting to see how this competition turns out.
As for the prices, well - we only need to look at Nio ET5 to get a good idea of what to expect. In Germany, ET5 starts at $51,000, we need to remember this is the price without the battery. Nio offers two options - buy the 75 kWh battery for $12,900 or the 100 kWh unit for $22,500. You can keep the price of the car low and rent the battery instead. That's $181 per month for the smaller one and $310 for the larger pack.
For the Touring version we can expect a small premium, hopefully, Nio won't go overboard with this one and will keep it sensible. Heck, you don't even need to buy the ET5 - you can subscribe to it. For less than $1,300 per month, you get a brand new and fully insured vehicle with a 932 miles monthly allowance - whether that's a good option or not, is up for a debate, but according to the company, quite a few people are going for it. And many more will choose this option for the Touring version.
When can we expect to see the Nio ET5 Touring on the road? That'll be Friday, June 16. That's right - Nio will deliver the first vehicles to customers on Friday, the day after its official launch. That's only in China though, there is no word yet when the Touring version will come this way, but the first Nio ET5 and ET7 will be delivered in Europe on June 29 - will the Touring be among them?
Related
Reviews
Popular models