Real-life test reveals how much range EVs lose in the cold
Ro, 18 January 2023
EVs normally let you activate the cabin conditioning remotely and enter a nice toasty vehicle, but the cold weather is doing their range no favors. If you expect to get the officially rated range when its freezing outside you are in for a rude awakening. But how much should you expect to lose?
Chinese media did a comprehensive test on a bunch of popular EVs in an attempt to find that out. Obviously the test sample is skewed by Chinese cars, but it does also include plenty of international models.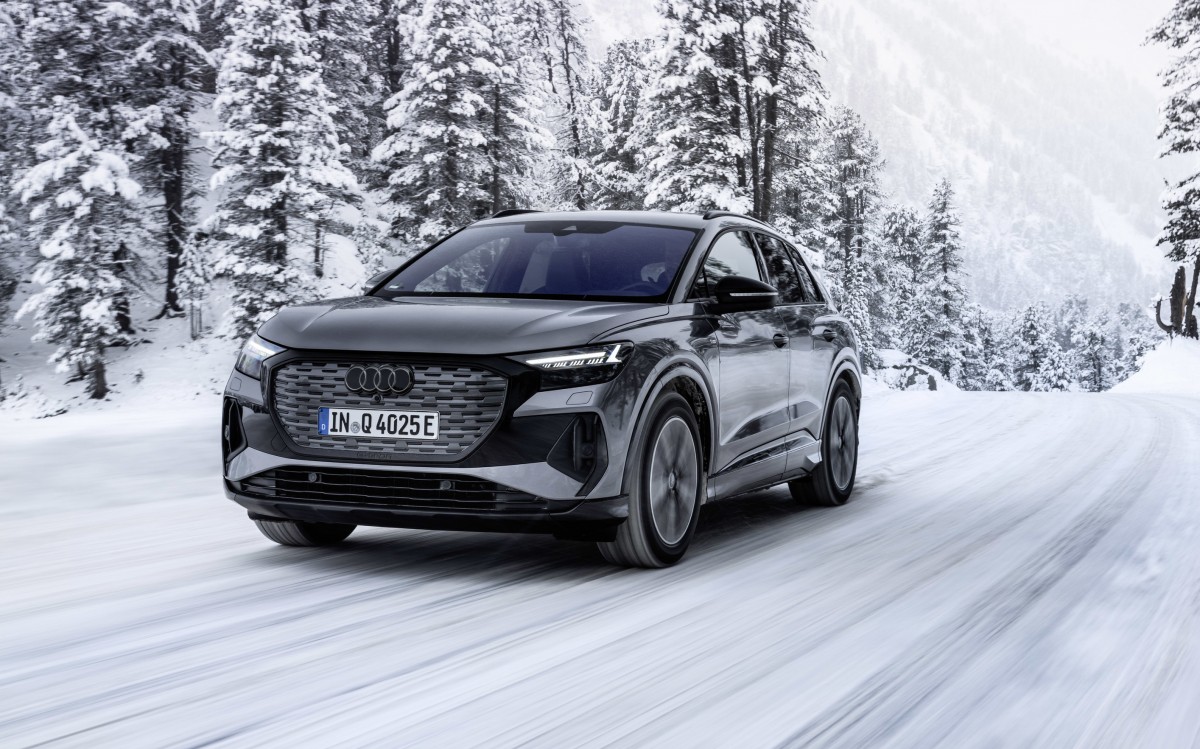 The testing scenario includes 45 popular vehicles driven at 8-10 °C with maximum recuperation, climate control set to 25 °C in economy mode, all-season tires and eco-driving mode. There are three testing scenarios - 30 km/h in the city (100 km distance), 60 km/h (100 km distance) and 100 km/h on a highway (153 km distance). Admittedly, 8°C isn't too cold, but it's enough to show some difference between various makers and how their cars handle decreasing temperatures.
The BMW i3 eDrive 35L did exceptionally well and ranks first by retaining 80.5% (424km) of its advertised range. The Ford Mustang Mach-e GT and the Nio ET5 come in close second and third with 79.7% and 79.0% retention, respectively.
Looking at the top 14 BEVs in the list, most of them seem to be hitting 70-80% of their actual range, with the Volvo XC40 and the Arcfox aS HI ranking bottom of the pile and losing about 40% of their range.
In most cases, there's a negligible difference between 30 and 60 km/h driving, as heating offsets the aerodynamic drag increase. As expected, the 100 km/h cruising takes a toll on the battery, with pretty much all cars going way beyond 20 kWh/100 km, except for the BMW i3, which got an impressive 18.8 kWh/100 km.
On the PHEV and EREV front, we get about 70% retention across the board in EV mode.
| Model | Advertised battery range | Actual battery range | % of advertised range |
| --- | --- | --- | --- |
| Geely Emgrand L Leishen Hi-P | 100km/62mi (NEDC) | 55km/34mi | 54.6% |
| Changan Deepal SL03 | 200km/124mi (CLTC) | 136km/85mi | 68.2% |
| Haval H6 | 110km/68mi (NEDC) | 73km/45mi | 66.3% |
| BYD Song Plus | 110km/68mi (NEDC) | 94km/58mi | 85.2% |
| Geely Monjaro Hi-P | 245km/152mi (CLTC) | 167km/104mi | 68.3% |
| Wey Mocha | 175km/109mi (CLTC) | 149km/93mi | 85% |
| AITO M5 | 170km/106mi (CLTC) | 133km/83mi | 78.4% |
| Lynk & Co 09 | 190km/118mi (CLTC) | 140km/87mi | 73.8% |
| AITO M7 | 200km/124mi (CLTC) | 125km/78mi | 62.3% |
| Li L8 | 210km/130mi (CLTC) | 152km/94mi | 72.2% |
| Li L9 | 215km/134mi (CLTC) | 153km/95mi | 71% |
For more information, check out the original video. It's in Chinese, but English subtitles are available.
And in case you didn't find your car on the list, we offer a nifty tool that estimates real-world EV range in a wider range of weather conditions (all the way down to -30 °C) and speeds. It also has more vehicles offered in Western markets.
Related
Reviews
Unknown column 'RWD' in 'where clause'
SELECT models.*, drives.DriveID, drives.Anchor, drives.Thumb, makers.MakerName FROM models LEFT JOIN ( SELECT ModelID, MAX(DriveOrder) AS MaxDO FROM drives GROUP BY ModelID ) AS dlinks ON models.ModelID = dlinks.ModelID LEFT JOIN drives ON dlinks.ModelID = drives.ModelID AND dlinks.MaxDO = drives.DriveOrder LEFT JOIN makers ON models.MakerID = makers.MakerID WHERE models.ModelID IN (56,2023,RWD,BYD,213,2021,Air,348,2022,SR) ORDER BY FIELD(models.ModelID, 56,2023,RWD,BYD,213,2021,Air,348,2022,SR) LIMIT 6; -- 1062, 35.175.107.142
Warning
: mysqli_num_rows() expects parameter 1 to be mysqli_result, bool given in
/home/gsmarena/arenaev/m/_rankingswithpics.php3
on line
37