Tesla finally shows its actual prices on its US website
Ro, 08 February 2023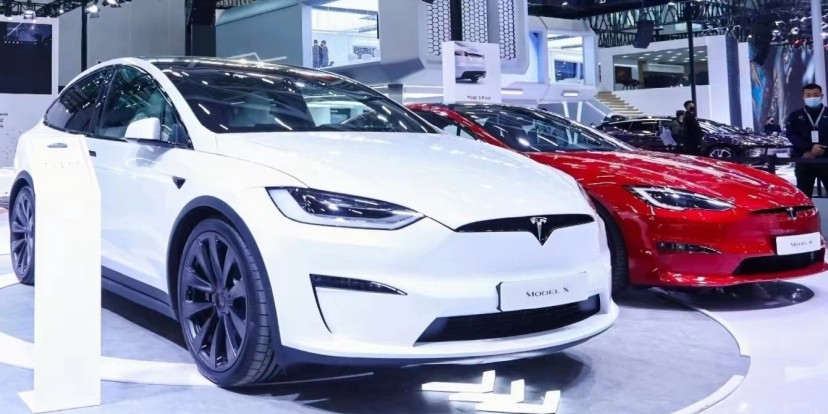 In a welcome turn of events Tesla has updated its US website, so it's no longer as misleading when it comes to the price of the cars. Previously, the prices listed up front factored in the federal tax credit and potential gas savings over six years instead of showing the actual vehicle prices. Now, you get the real price as primary.
Let's take Model 3, for example. The car starts at a little over $43,000, but it was previously listed for a little under $32,000. Of course, the former is what you'll actually end up paying, so you can see how this wasn't the nicest way for Tesla to go about this.
You'd like to see a breakdown of your potential savings when buying the Model 3, you can still do so at the bottom of the page. Click on "Learn more" and you will see a pop-up with the breakdown of the savings.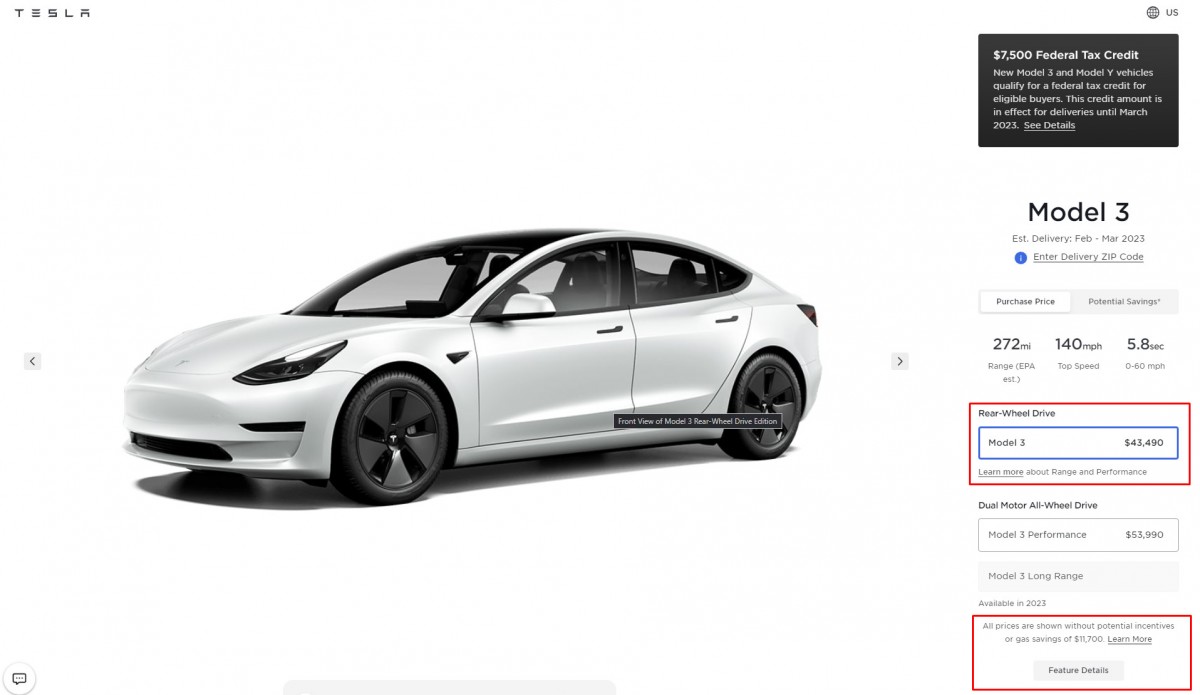 After all not everyone can get the tax credit and it often requires waiting time. In the end, you still need to finance the full amount.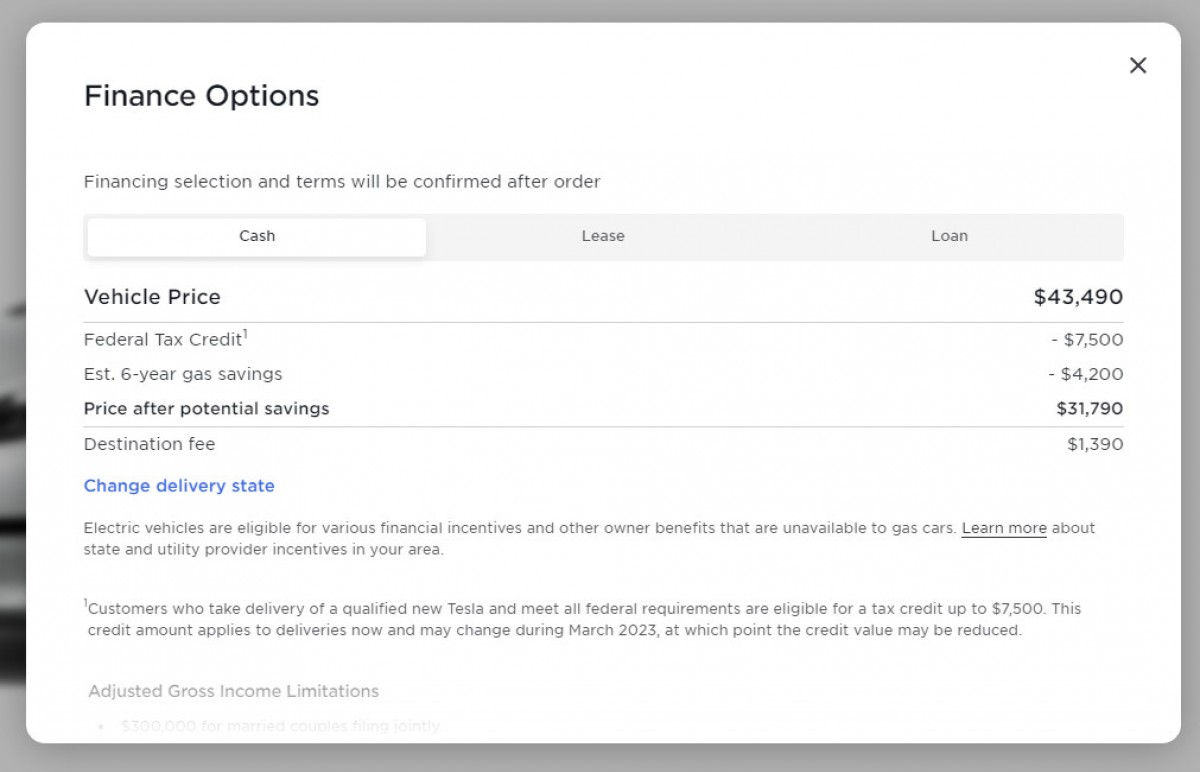 Secondly, the gas savings are estimated for a six-year period and as we all know, gas prices and energy prices often fluctuate and there's no reliable way to estimate your future savings. Not to mention that this isn't a discount on the car's price. Those are just potential savings that need to be realized over time.
It's obvious why Tesla had listed misleading prices on its website, but it's nice to see the real ones up front with a detailed breakdown of your potential savings in addition.
Related
Nothing yet. Be the first to comment.
Popular models