Tesla will soon bring Apple Music to its cars
Ro, 21 November 2022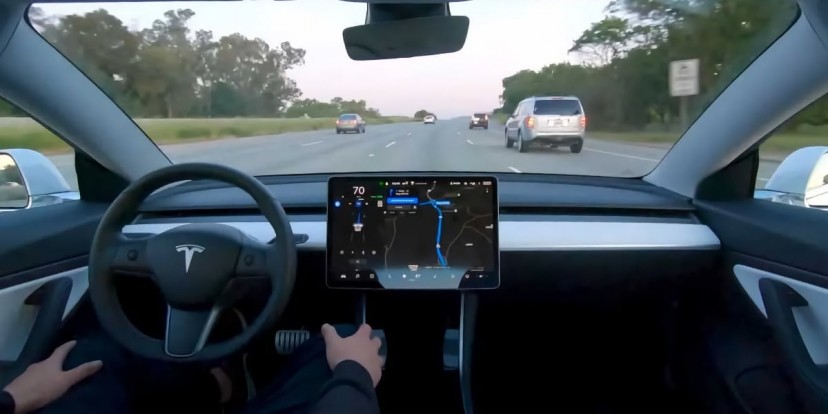 Tesla's reluctance to adopt CarPlay or Android Auto means it needs to integrate the most popular music streaming services one by one. And it appears Apple Music is coming soon to join Spotify and Tidal in Tesla's infotainment system.
According to a Redditor, native Apple Music support might be very close as it was spotted running on a non-commercial Tesla vehicle. The story behind this is pretty interesting.
The Petersen Museum in Los Angeles has an exhibit partnership with Tesla and there are several prototypes from the company showcased, including the still unreleased Roadster and Cybertruck. Someone spotted the Apple Music app running on what appears to be pre-production software and it was even fully functional.
Tesla is readying a big holiday update in December with a slew of new features and support for Apple Music seems to be in the cards. However, we doubt that Spatial Audio will be on the list of new features as Tesla's cars lack the proper hardware support for this functionality.
Related
Reviews
Unknown column 'RWD' in 'where clause'
SELECT models.*, drives.DriveID, drives.Anchor, drives.Thumb, makers.MakerName FROM models LEFT JOIN ( SELECT ModelID, MAX(DriveOrder) AS MaxDO FROM drives GROUP BY ModelID ) AS dlinks ON models.ModelID = dlinks.ModelID LEFT JOIN drives ON dlinks.ModelID = drives.ModelID AND dlinks.MaxDO = drives.DriveOrder LEFT JOIN makers ON models.MakerID = makers.MakerID WHERE models.ModelID IN (56,2023,RWD,BYD,212,2021,Air,348,2022,SR) ORDER BY FIELD(models.ModelID, 56,2023,RWD,BYD,212,2021,Air,348,2022,SR) LIMIT 6; -- 1062, 35.175.107.142
Warning
: mysqli_num_rows() expects parameter 1 to be mysqli_result, bool given in
/home/gsmarena/arenaev/m/_rankingswithpics.php3
on line
37