XPeng G9 SUV lands in Sweden
Max McDee, 28 September 2023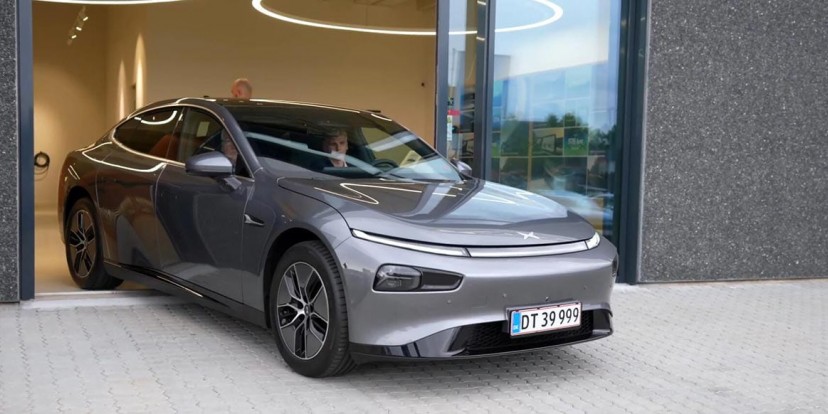 XPeng is making inroads into the Swedish market with its flagship G9 SUV, scheduled to start deliveries on September 29. This venture was proudly disclosed by XPeng's founder, He Xiaopeng, who is currently in Sweden to commemorate this pivotal move.
Sweden, a fast-growing hub for electric vehicles, has seen EVs conquer over 40% of the local market as of August 2023. The electrified roads of this Scandinavian country have, until now, mostly felt the tread of BYD vehicles – the lone Chinese brand boasting notable sales figures in the region. XPeng, with its eyes set on increasing its momentum, aims to make a powerful statement with the G9.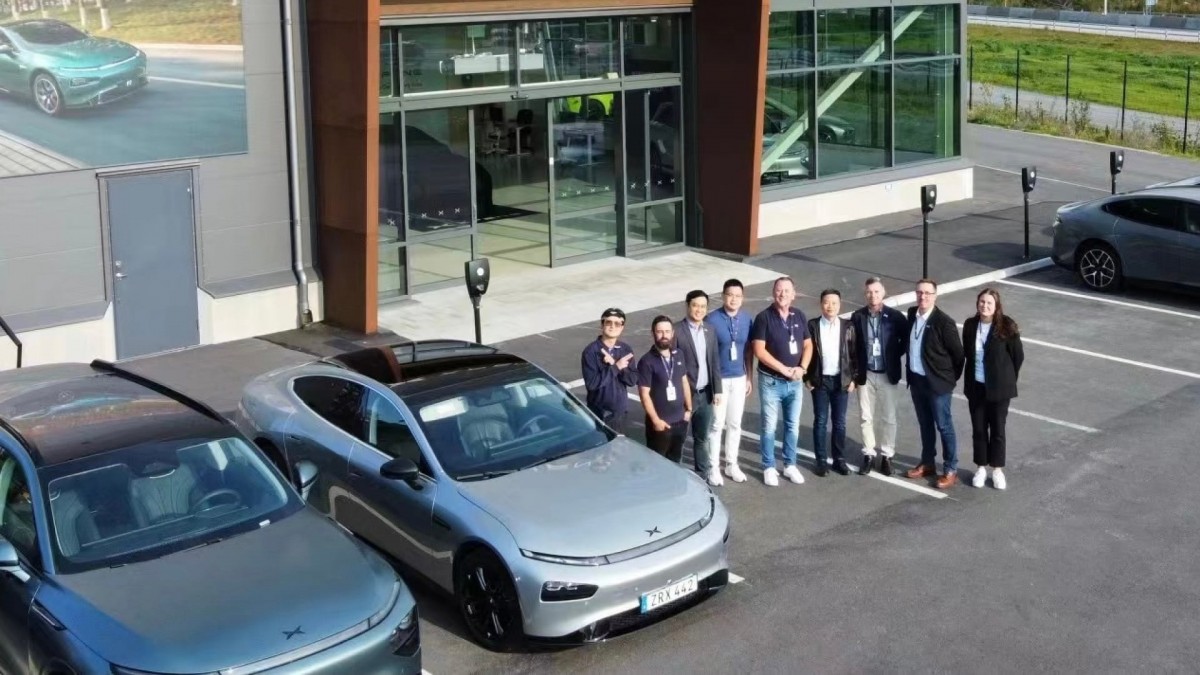 Earlier, XPeng introduced the P7 sedan to Sweden, which found 25 new homes last month. Priced between 599,900 and 799,900 SEK ($54,265 – $72,355), the P7 was XPeng's maiden offering in the region. The G9, priced between 699,900 and 829,900 SEK ($63,310 – $75,070), is stepping onto Swedish soil with the hope of elevating the brand's presence and performance.
XPeng is no stranger to adapting and evolving. The company resumed its international expansion, which was briefly suspended in 2022, and has future plans to introduce the G6 SUV-coupe in Europe to amplify sales volume.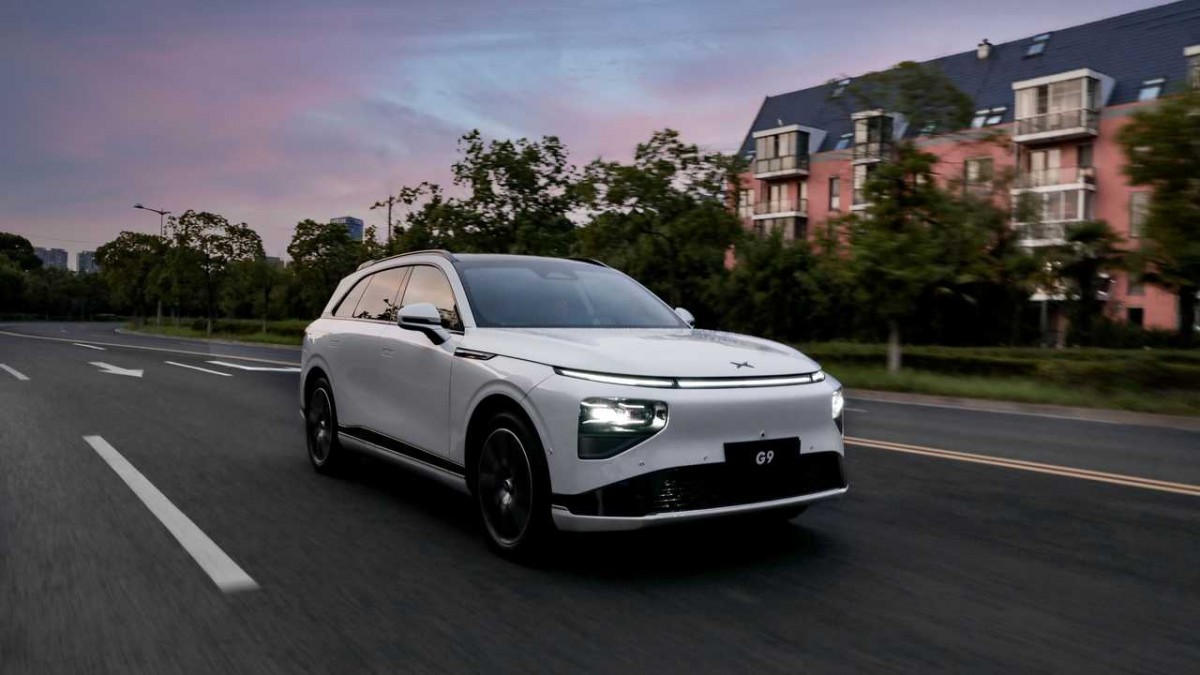 Focusing on the G9, this mid-size SUV boasts dimensions of 192.6 inches/76.3 inches/66.1 inches and a wheelbase of 118 inches. Recently updated for the 2024 model year in China, it features a new Smart Electric Platform Architecture (SEPA), which it shares with the XPeng G6. However, European customers will receive a G9 based on the E/E platform that Xpeng sold to Volkswagen.
Under the hood – or rather, under the chassis – the entry-level European G9 houses a single electric motor on the rear axle, pushing out 230 kW (313 hp) and 317 lb-ft of torque, powered by a 78.2 kWh LFP battery pack offering a range of 286 miles. There's also a rear-wheel-drive version with a 98-kWh ternary (NMC) battery, promising a range of 354 miles. For those seeking a bit more oomph, the G9 offers a 4WD version featuring two electric motors, churning out 405 kW (551 hp) and 529 lb-ft, powered by the same 98 kWh battery. Rapid charging? Check. The G9 supports 800V charging, achieving 10-80% in a mere 20 minutes.
The first seven G9 SUVs are not just rolling into any Swedish driveway. He Xiaopeng himself is taking part in the delivery process in Stockholm, congratulating the first owners personally. This hands-on approach by the founder underscores the significance of this launch for XPeng.
While XPeng is establishing its footprint in Sweden, the EV market dynamics remain fluid. The initial sales figures can be unpredictable, as evidenced by the fluctuation in sales of BYD's Atto 3. Will XPeng's G9 navigate successfully through the Viking lands and secure its position in the market? Time will be the judge, but XPeng is certainly charging forward, quite literally.
Related
Nothing yet. Be the first to comment.
Reviews
Unknown column 'RWD' in 'where clause'
SELECT models.*, drives.DriveID, drives.Anchor, drives.Thumb, makers.MakerName FROM models LEFT JOIN ( SELECT ModelID, MAX(DriveOrder) AS MaxDO FROM drives GROUP BY ModelID ) AS dlinks ON models.ModelID = dlinks.ModelID LEFT JOIN drives ON dlinks.ModelID = drives.ModelID AND dlinks.MaxDO = drives.DriveOrder LEFT JOIN makers ON models.MakerID = makers.MakerID WHERE models.ModelID IN (56,2023,RWD,BYD,213,2021,Air,348,2022,SR) ORDER BY FIELD(models.ModelID, 56,2023,RWD,BYD,213,2021,Air,348,2022,SR) LIMIT 6; -- 1062, 35.175.107.142
Warning
: mysqli_num_rows() expects parameter 1 to be mysqli_result, bool given in
/home/gsmarena/arenaev/m/_rankingswithpics.php3
on line
37