Audi Q6 e-tron undergoes winter testing
Max McDee, 16 March 2023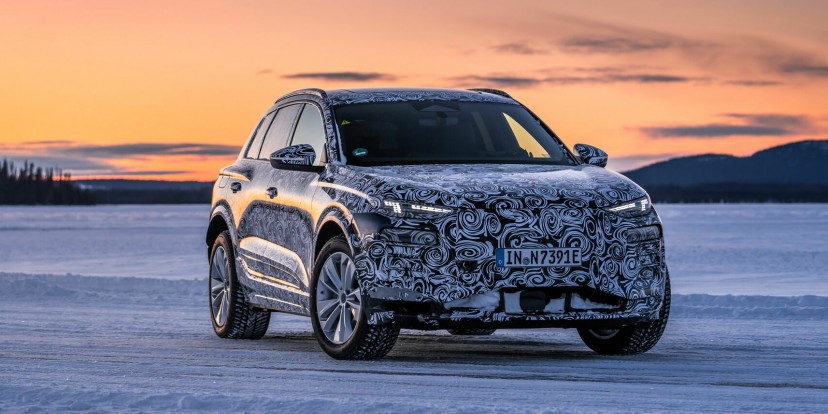 Production-ready Audi Q6 e-tron is being put through the extreme weather testing at Audi's KALT1 testing grounds in the Swedish part of Lapland. The vehicle is built on the new PPE platform that will support the electric Porsche Macan as well.
Audi Q6 e-tron will be slightly smaller than the current Q8 e-tron and will be available both in the SUV and Sportback versions. It was supposed to launch last year, but the company pushed the debut back in order to address the software issues plaguing the entire VW Group.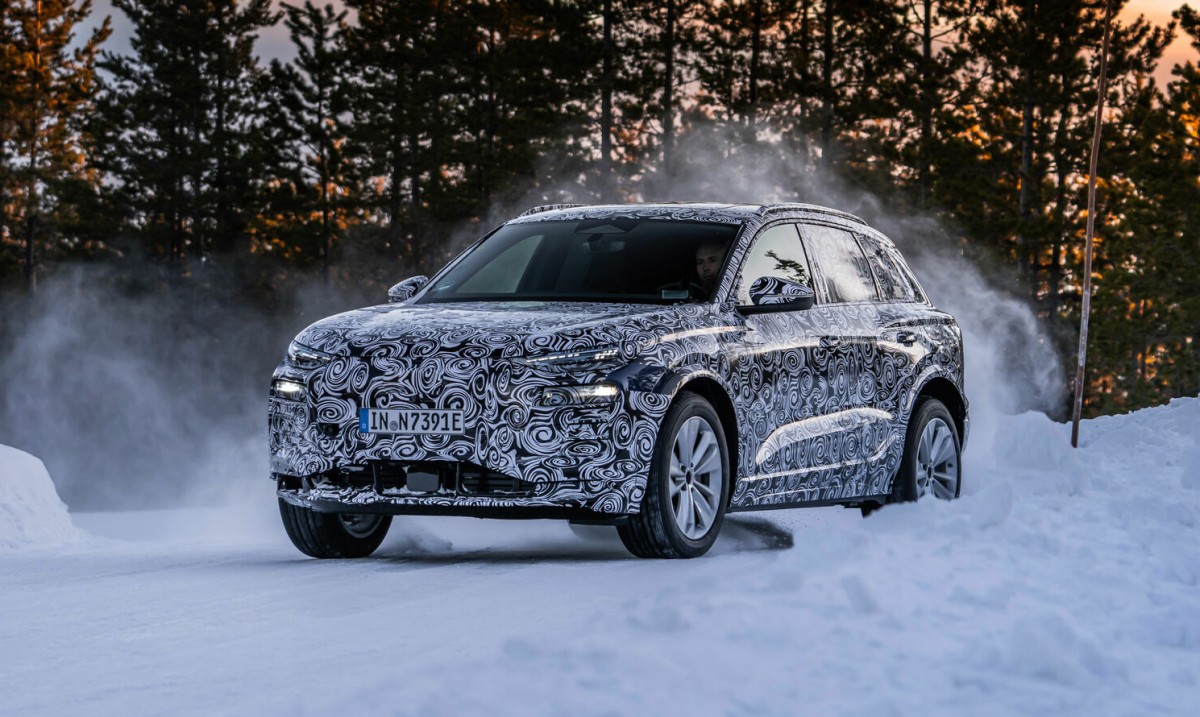 This is the first time we see the official photos of the production-ready Q6 and there are visible differences between this version and one leaked by the Chinese MIIT. The car in the photos is the SUV version, sporting split-headlight design with the DRL LEDs sitting high above the driving lights - it's a trend started by BMW i7 and slowly taking over the automotive world.
With the Q6 e-tron slightly smaller than the Q8, it will be competing with the likes of Tesla Model Y and BMW iX3. The B segment of crossover/SUV electric vehicles is getting busy, Nissan Ariya can be considered a competitor, as soon as Nissan works out the production issues.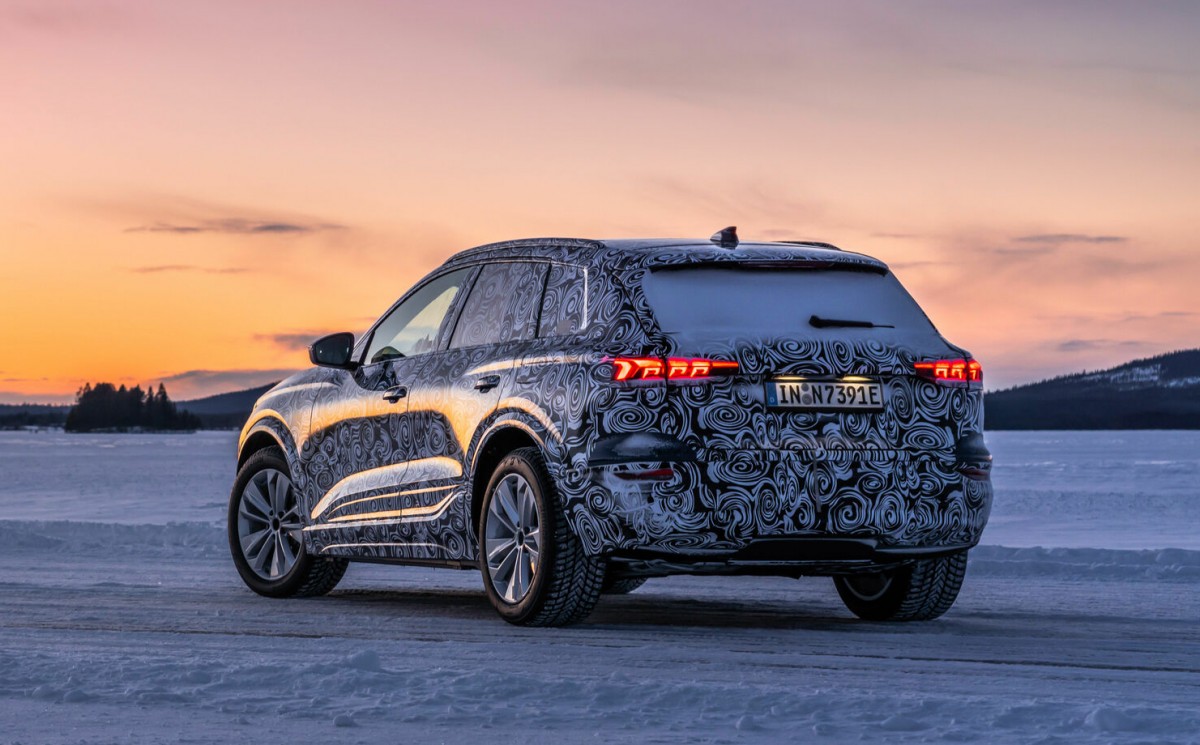 The new PPE platform should bring substantial improvements to electric Audis. The new 800V architecture supports up to 350kW DC charging, the company claims charging time of 25 minutes from five to 80% SoC. That translates to 300km of range in under 10 minutes.
The same platform will be used in the Audi A6 e-tron and that vehicle will be capable of 700km (430miles) of driving on a single charge. This of course depends on the size of the battery, but the Q6 e-tron with a decent battery pack could nudge the 600km boundary just like its bigger sibling, the Q8 e-tron 55 quattro.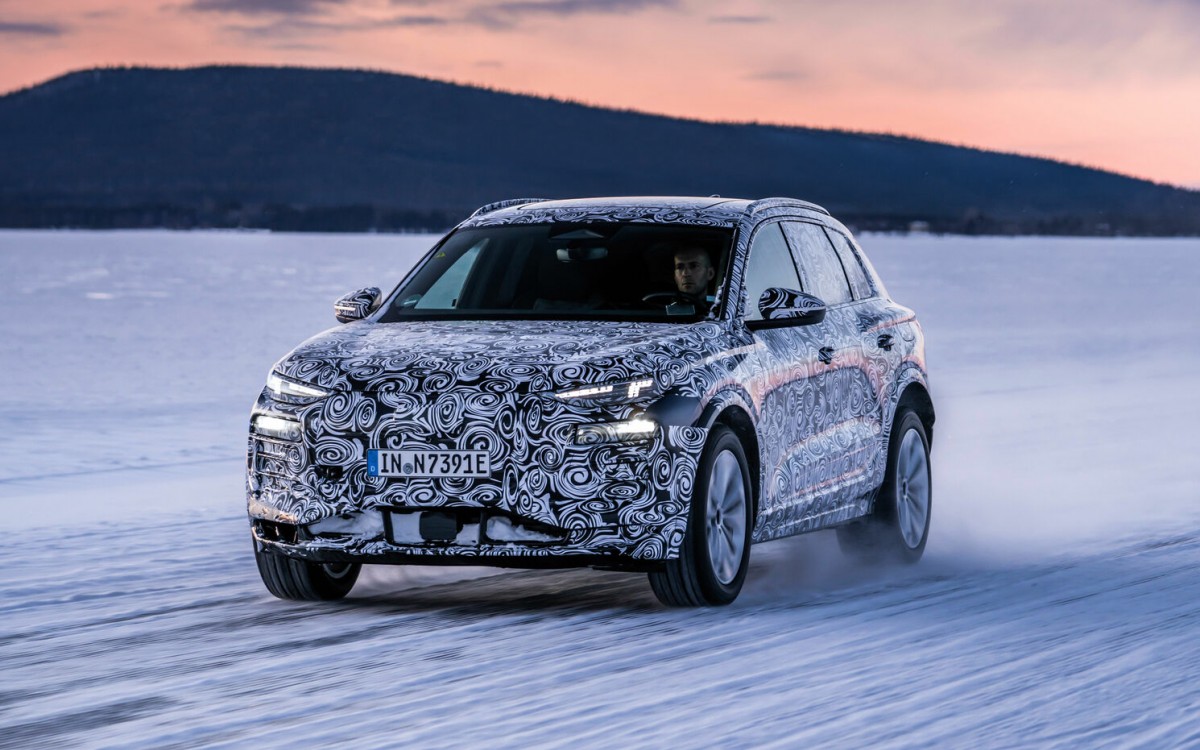 So when can we expect to see the Q6 e-tron? The announcement is set for a few months from now - the company plans for the Q6 to be the first of at least 10 new EV models to be released by 2025 - a properly ambitious target. On the other hand, if Audi didn't have ambitious plans, it would face a serious risk of becoming insignificant - the relentless pace of electric car progress is ruthless.
Related
Nothing yet. Be the first to comment.
Reviews
Popular models