BYD celebrates half a million Dolphin EVs made with Commemorative Edition
Max McDee, 24 September 2023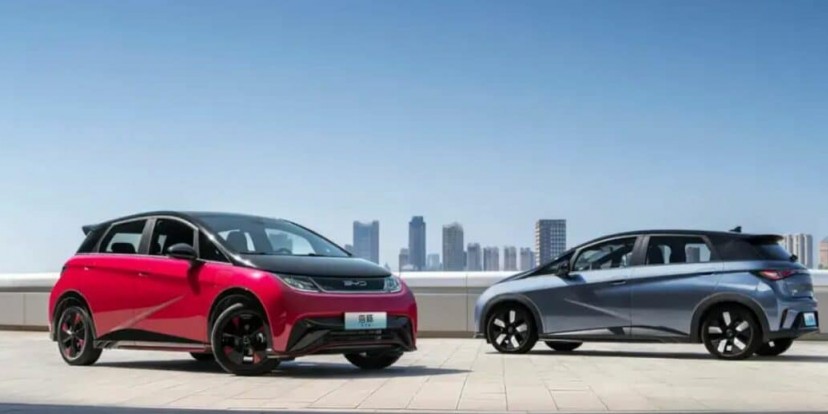 BYD is launching the Dolphin Commemorative Edition, marking the production of the 500,000th Dolphin EV since its inception in August 2021. Now, if you're thinking this is just a celebratory pat on the back, you might want to reconsider, as this edition arrives with an array of upgrades and a updated aesthetic appeal.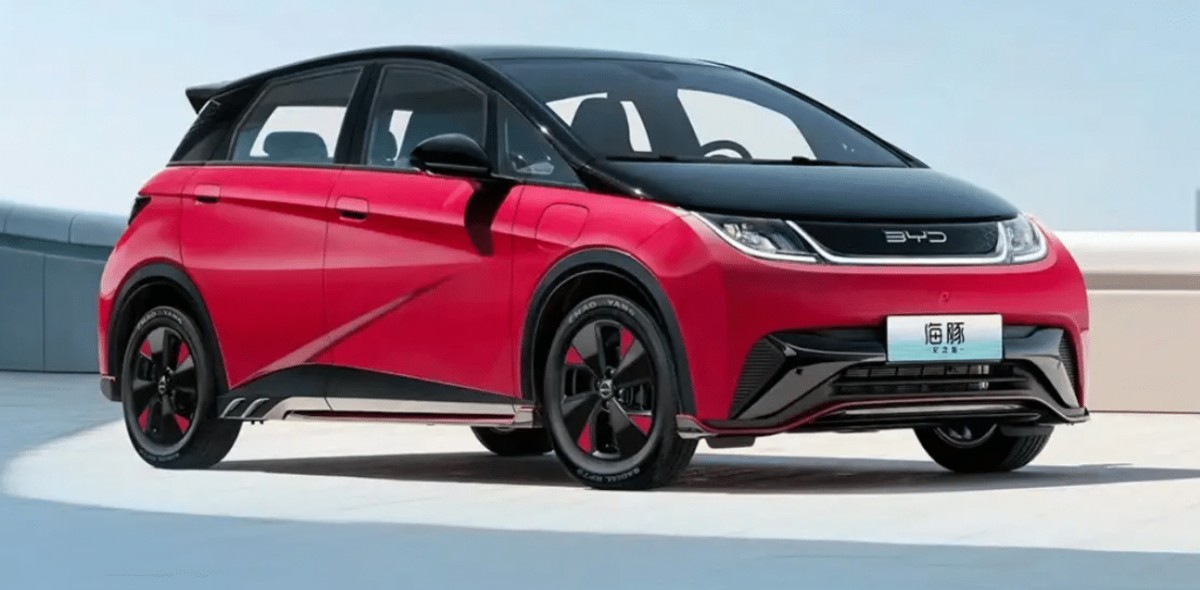 Right off the bat, the Dolphin Commemorative Edition catches the eye with its vibrant new color combination of black and red, giving it a fresh and bold look. The front features a closed grille design, adorned with the BYD logo at the center against a striking black background, surrounded by an LED light strip. At the rear, the standard design with a narrow top and a wider bottom is paired with a roof spoiler, and there's the addition of the trendy through-type taillight.
The BYD Dolphin doesn't just stop at looking good. It's packed with five exterior cameras and five ultrasonic radars, aiming to bring advanced driving assistance functionalities like adaptive cruise control to the table. With dimensions measuring 163.4 inches/69.7 inches/61.8 inches and a wheelbase of 0.08 inches, it's spacious with a standard trunk volume of 12.2 ft³, expandable to a whopping 46.3 ft³ with the rear seats folded down.
Rolling on either 16-inch or 17-inch tires and built on BYD's latest e-Platform 3.0, the Commemorative Edition integrates an 8-in-1 powertrain. It brings together the Vehicle Control Unit, Battery Management System, Power Distribution Unit, Drive Motor, Motor Controller, Transmission, and On-Board Charger. Powering this electric marvel is a front single motor available in two configurations: 70 kW/133 lb-ft or 130 kW/214 lb-ft.
In terms of performance, the first configuration boasts an official top speed of 93 mph and a 0 – 62 mph acceleration time of 10.9 seconds. BYD's Blade lithium-iron-phosphate battery promises a pure electric cruising range of 261 miles with a power consumption rate of 10.5 kWh/62 miles. The second configuration steps it up with a top speed of 99 mph, a 0 – 62 mph acceleration time of 7.5 seconds, and a cruising range of 249 miles, consuming power at 11.3 kWh/62 miles.
Inside, the vehicle maintains its signature look with a 12.8-inch central control screen, a 5-inch full LCD instrument panel, and a three-spoke flat-bottom multi-function steering wheel. The seats are stylishly wrapped in imitation leather materials. A touch of exclusivity is added with a "500,000" embroidery mark on the seat headrests, reminding occupants of the vehicle's commemorative nature.
Available in Pro and Plus versions, the Dolphin Commemorative Edition is priced between RMB 126,800 – RMMB 139,800 ($17,300 – $19,000). The interior may remain unchanged, but with the external revamps and performance upgrades, it's clear that BYD is not just riding the waves but making them with this special edition.
Related
Nothing yet. Be the first to comment.
Reviews
Unknown column 'RWD' in 'where clause'
SELECT models.*, drives.DriveID, drives.Anchor, drives.Thumb, makers.MakerName FROM models LEFT JOIN ( SELECT ModelID, MAX(DriveOrder) AS MaxDO FROM drives GROUP BY ModelID ) AS dlinks ON models.ModelID = dlinks.ModelID LEFT JOIN drives ON dlinks.ModelID = drives.ModelID AND dlinks.MaxDO = drives.DriveOrder LEFT JOIN makers ON models.MakerID = makers.MakerID WHERE models.ModelID IN (56,2023,RWD,BYD,212,2021,Air,348,2022,SR) ORDER BY FIELD(models.ModelID, 56,2023,RWD,BYD,212,2021,Air,348,2022,SR) LIMIT 6; -- 1062, 35.175.107.142
Warning
: mysqli_num_rows() expects parameter 1 to be mysqli_result, bool given in
/home/gsmarena/arenaev/m/_rankingswithpics.php3
on line
37