57 electric cars range tested at highway speeds - who wins? PART 2
Max McDee, 04 June 2023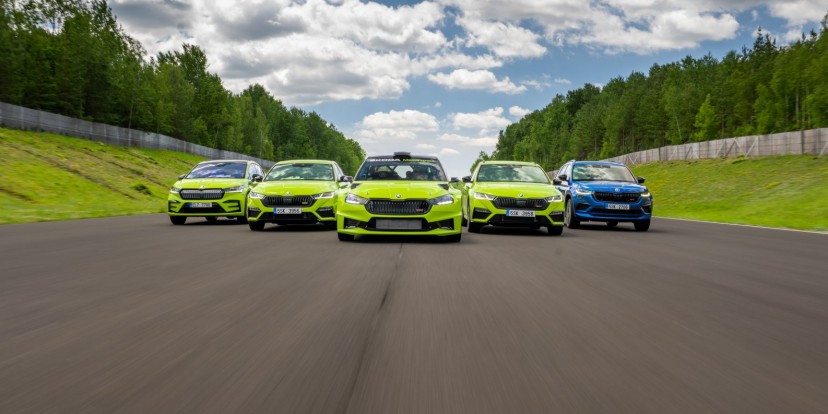 Today we are looking at the top 25 electric vehicles from our 57 electric cars range test at highway speeds . All were tested at a constant speed of 130 km/h to find out how far they can really go. While electric cars are getting better, and their range often matches their ICE-powered counterparts on paper, in real-life conditions the numbers don't always stack up. Some of the tested EVs wouldn't even get half of their claimed WLTP range but some were a big surprise. Let's find out who came up top.
25. Mercedes AMG EQE 53 4MATIC+ - 204 miles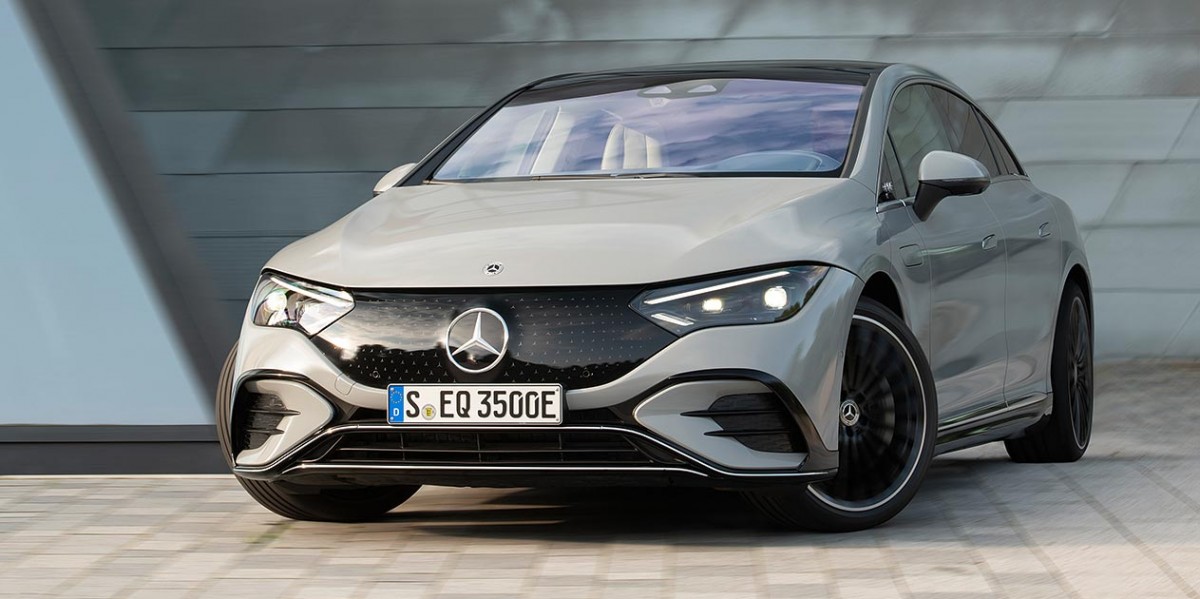 The 460 kW (617 hp) Mercedes AMG EQE 53 4MATIC+ is one of the fastest cars in this test. It deals with 0 to 62 mph sprint in just 3.5 seconds and thunders onto a limited top speed of 137 mph like there is no tomorrow. It's seriously fast but the speed comes at a cost - 204 miles at 81 mph and not a meter more. You'd wish that for around $118,000 you could get a little bit closer to its WLTP rating of 327 miles but the only way to do it is to slow down. An AMG, going slow?
24. VW ID.4 Pro - 204 miles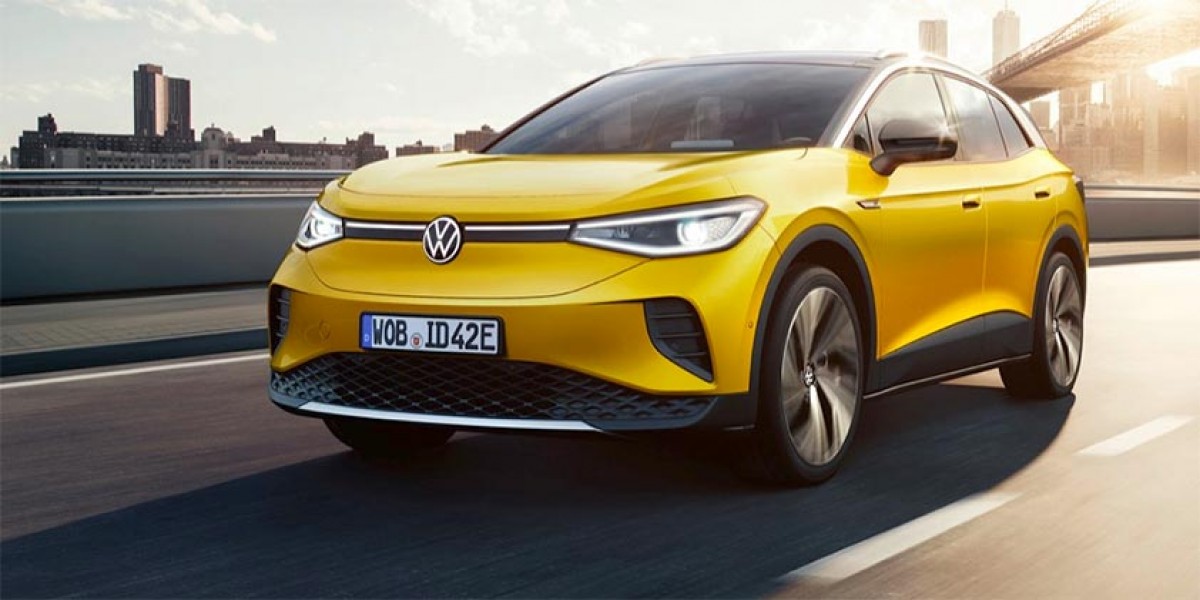 The RWD version of the ID.4 Pro comes with a single electric motor pushing 128 kW (172 hp) coupled to an 82 kWh battery with a usable capacity of 77 kWh. The nearly $55,800 VW comes with a WLTP rating of 317 miles which on paper is very impressive - it's a big and heavy SUV. In a highway test, it achieved 204 miles which is a surprise given its size and its battery with 13 kWh less than that of Mercedes AMG EQE. If only Mercedes could have been this efficient with its charge.
23. Genesis GV60 Sport Plus - 205 miles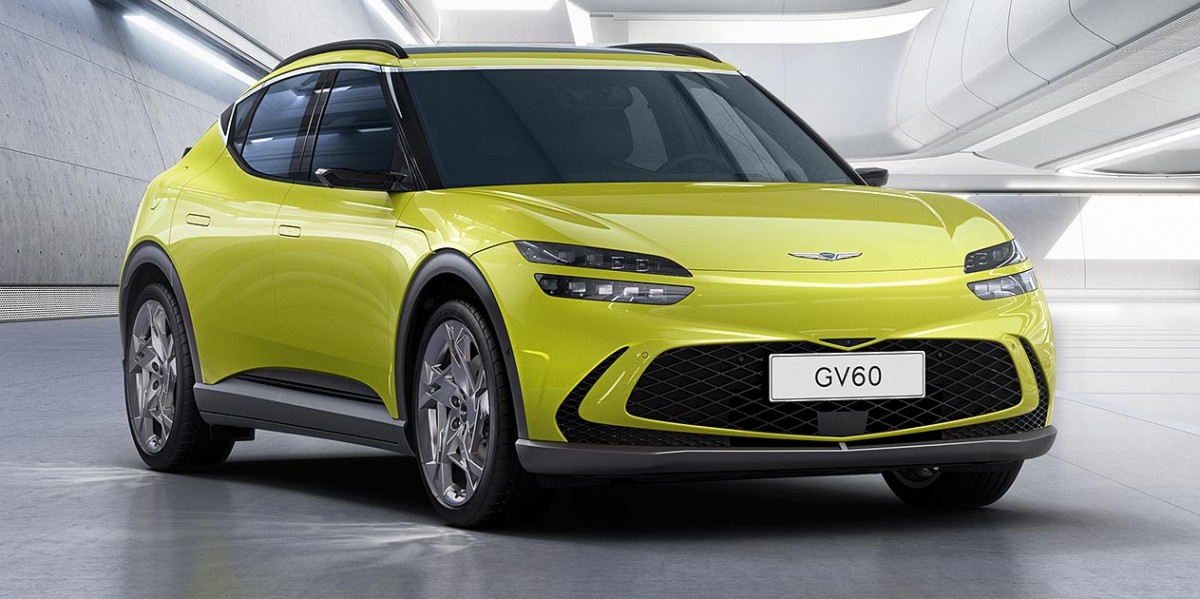 Genesis GV60 is the nicest-looking from the Hyundai Group trio and its powertrain fits right in between the Kia EV6 GT and Ioniq 5 LR AWD. The Sport Plus version comes with two electric motors rated at 360 kW (483 hp) and a mountain of torque - 516 lb-ft is enough to move a house. No surprise then that this relatively compact crossover sprints from 0 to 62 mph in 4 seconds flat. It has the same 82.5 kWh battery with 77 kWh usable that Kia EV6 came with and yet it managed to beat its cousin by 16 miles and run out o charge at 205 miles - still far off its WLTP rating of 289 miles. There's a hitch though - Genesis GV60 Sport Plus starts at just over $78,300.
22. VW ID.4 GTX - 206 miles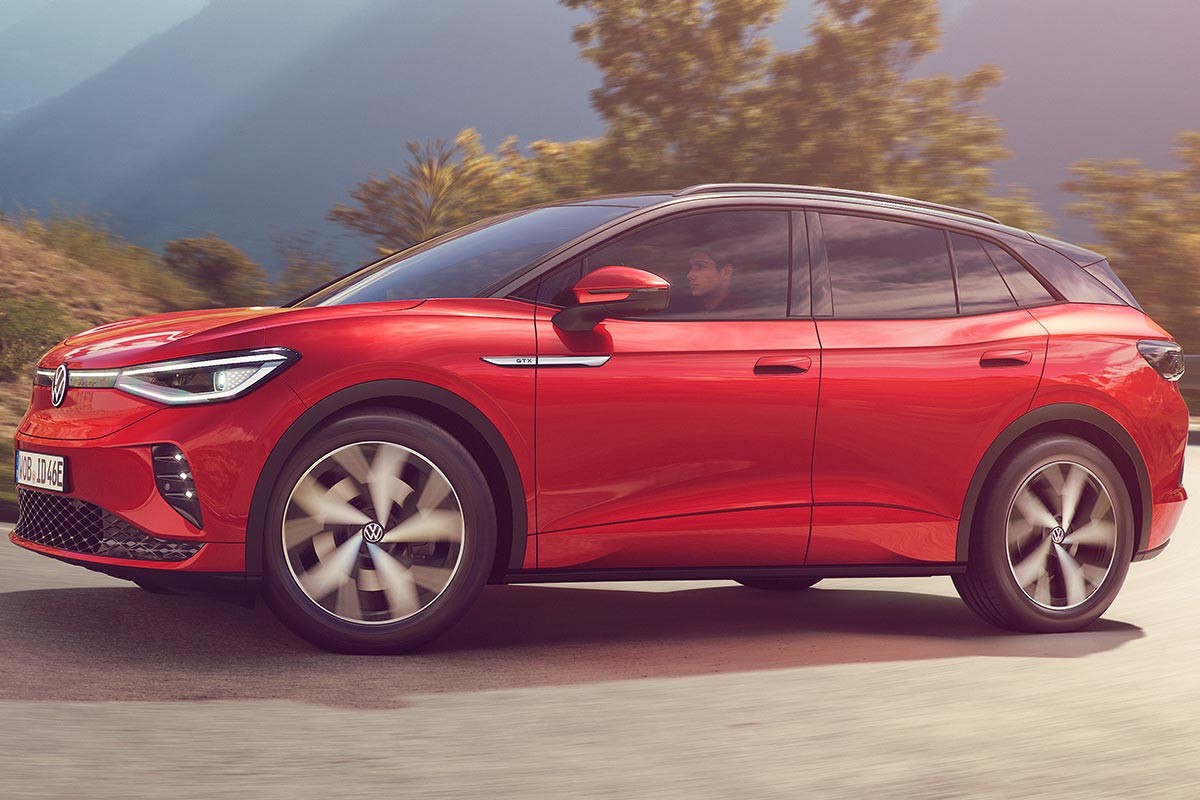 The GTX version of VW ID.4 managed to drive 2.5 miles further than the Pro version despite having two electric motors. The 220 kW (295 hp) version uses the same 82 kWh battery with 77 kWh usable capacity making the result quite surprising. At $57,145 starting price there's only $1,100 difference between the GTX and Pro versions but the GTX is 4 seconds quicker from 0 to 62 mph and comes with few extras that should make the choice a no-brainer. The 206 miles highway run is nowhere near its WLTP rating of 316 miles but it comfortably passes the 186 miles threshold.
21. Porsche Taycan Turbo S Sport Turismo - 209 miles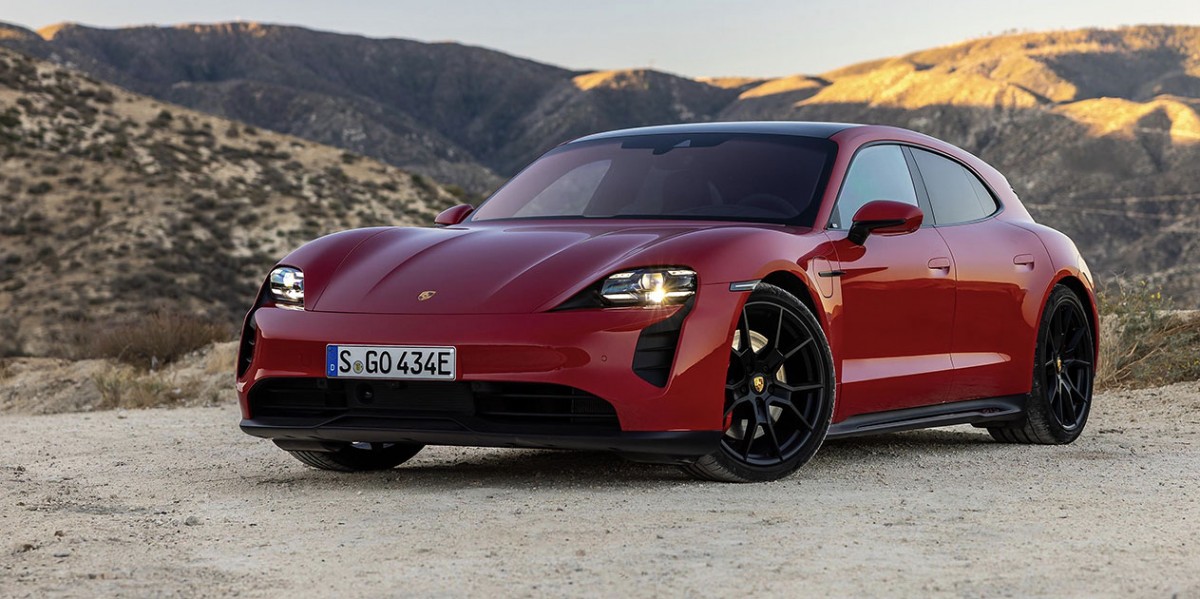 Porsche's numbers are big - all of them. Power - 460 kW (616 hp), torque - a world-shuttering 774 lb-ft, 0 to 62 mph - heart-stopping 2.6 seconds, price - bank-breaking $200,700. At that price you almost expect miracles but unfortunately laws of physics cannot be altered. The 93.4 kWh battery (83.7 kWh usable) promises a WLTP range of 285 miles but at 81 mph that range drops to 209 miles - only 5 miles better than the EQE AMG managed.
20. Hyundai Kona Electric - 209 miles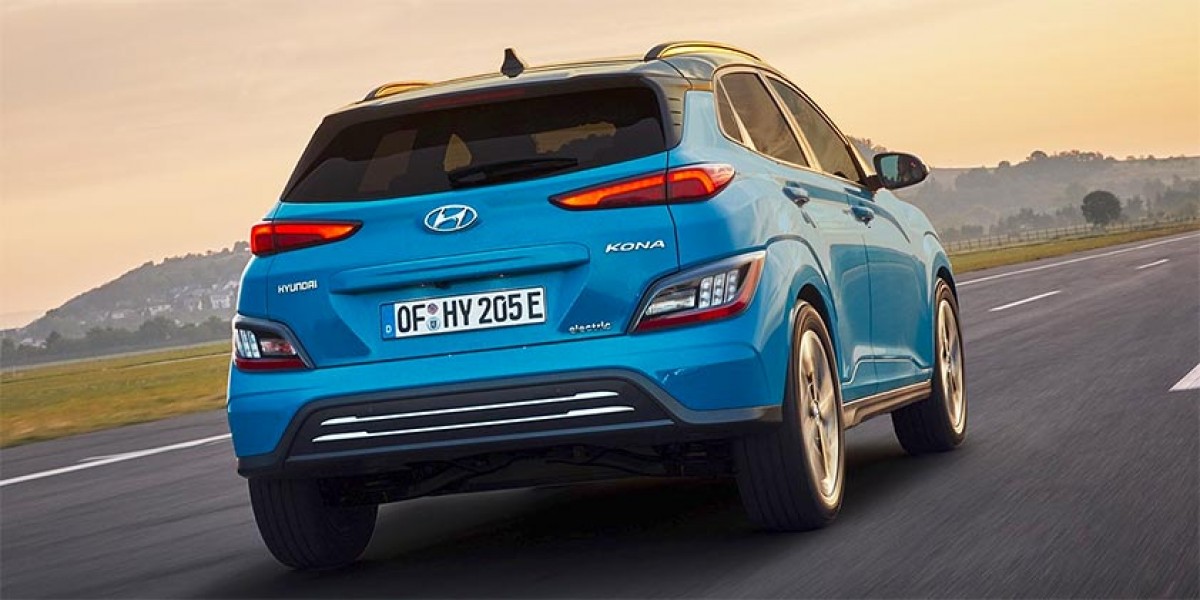 Although Hyundai released the updated version of its compact crossover, the previous model is the surprise in this test. The 2022 Kona Electric with the 150 kW (201 hp) motor and the larger 67.5 kWh (64 kWh usable) battery pack delivered 209 miles highway run. When we take into account that Kona costs only $37,600, it makes the other cars in the top 25 look ridiculously overpriced. Kona's WLTP rating is 301 miles and its real-life result represents one the smallest differences in this test.
19. Ford Mustang Mach-E GT - 209 miles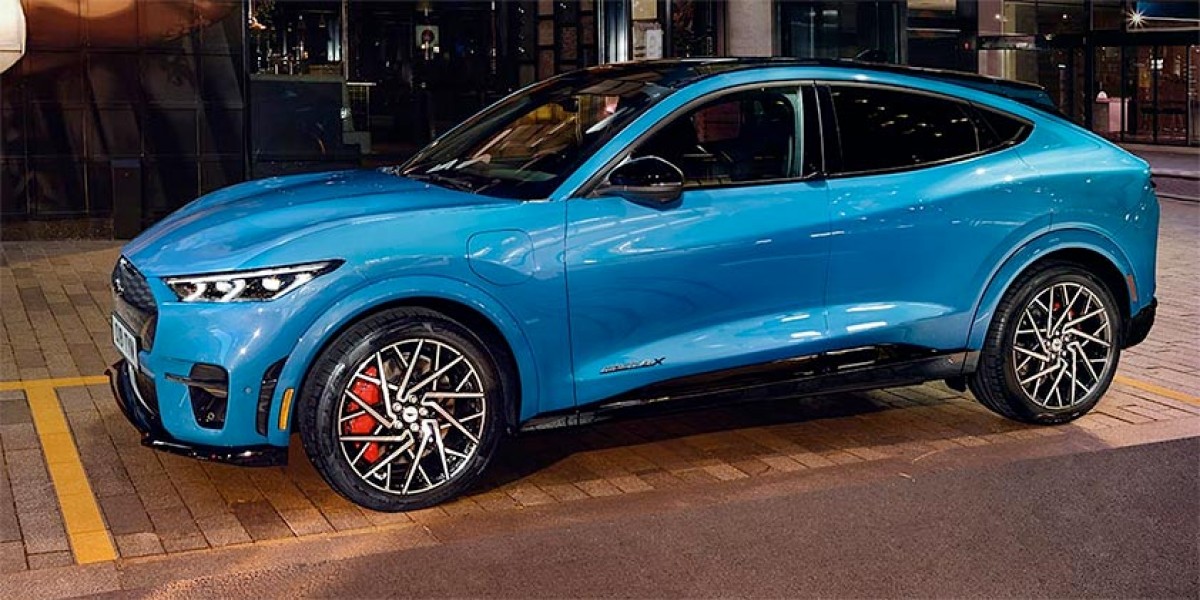 The 358 kW (480 hp) Mach-E GT is one of the best-looking EVs on the market. Purists may not like the Mustang name being used on an SUV, but this electric car is a looker with performance to boot. 0 to 62 mph in 3.8 seconds is enough to make anyone smile but its $78,300 price tag will wipe many of those smiles off. Ford promises a WLTP range of 311 miles but at highway speeds that number drops to 209 miles despite Mustang's aerodynamically shaped body.
18. VW ID.5 Pro Performance - 211 miles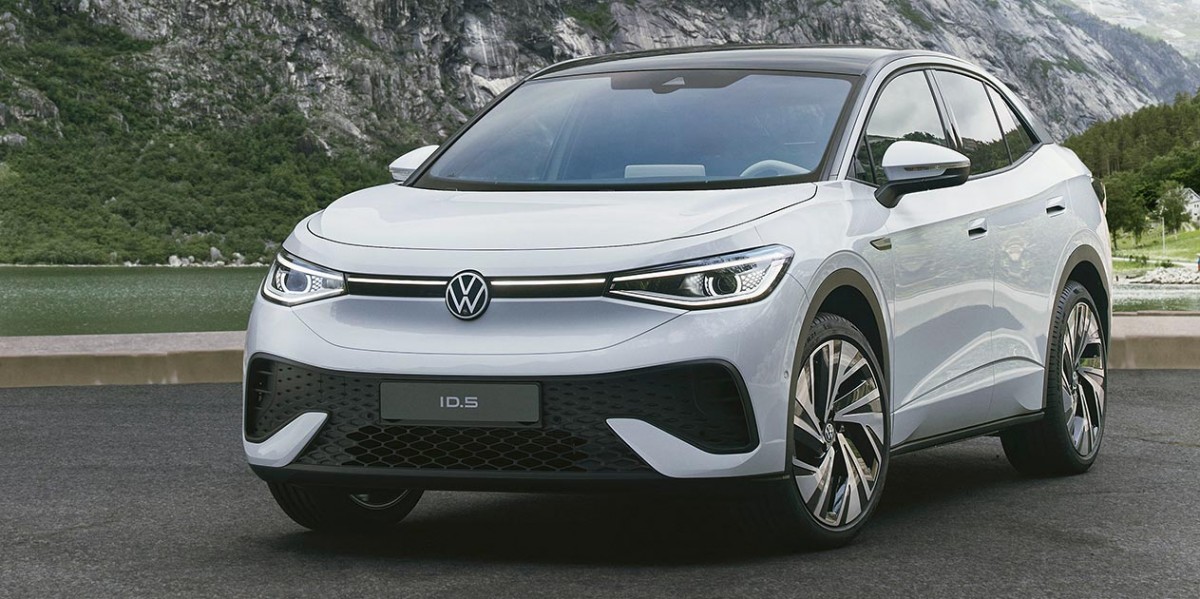 The ID.5 is a sportier version of the ID.4 and its performance in the test is no surprise - it has a better drag coefficient than its SUV cousin and as a result, it gets to 211 miles at the highway test. That's 7 miles more than the ID.4 Pro managed and 5 miles more than ID.4 GTX did. The ID.5 Pro Performance has only one electric motor powering rear wheels with 150 kW (201 hp) and its 82 kWh battery has 77 kWh usable capacity. At nearly $52,600 in Germany it is cheaper than the ID.4 Pro in the Netherlands - you gotta shop around.
17. Hyundai Ioniq 6 LR AWD - 211 miles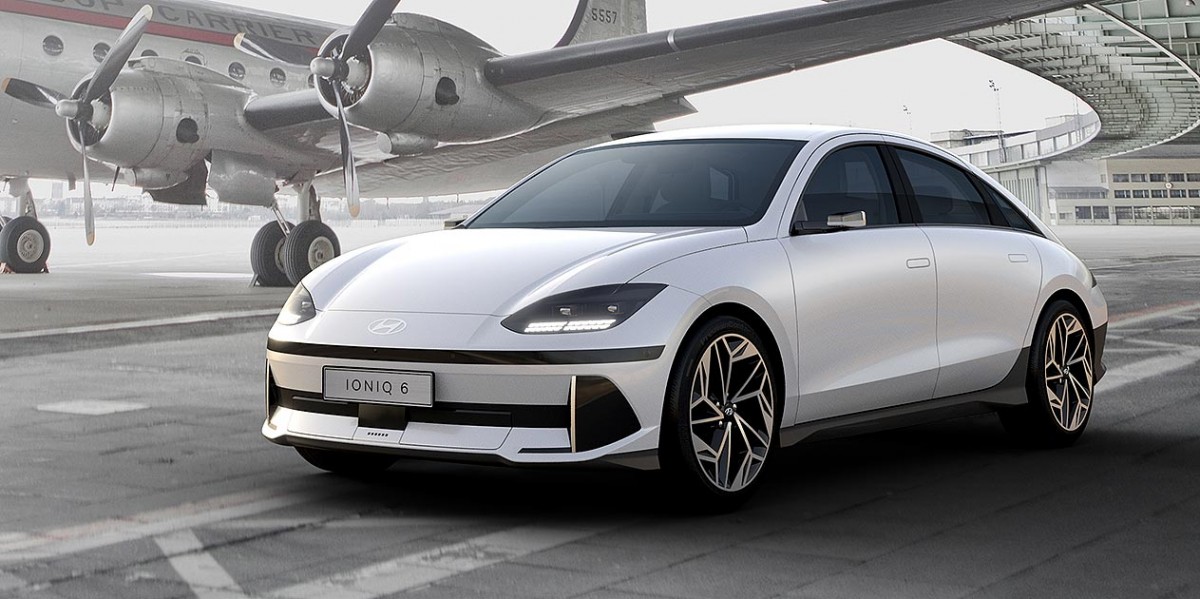 The $65,500 Ioniq 6 has a drag coefficient of 0.21 which should make much more difference in this test. And yet it achieved the same result of 211 miles as the VW ID.5 which has a drag coefficient of 0.26 - both cars have nearly the same battery size at 77 kWh usable capacity. The Ioniq 6 is much longer than the VW, and it has two electric motors to power it. That 239 kW (320 hp) power is useful for quick getaways but at 81 mph it means extra resistance.
16. Nio ET7 - 214 miles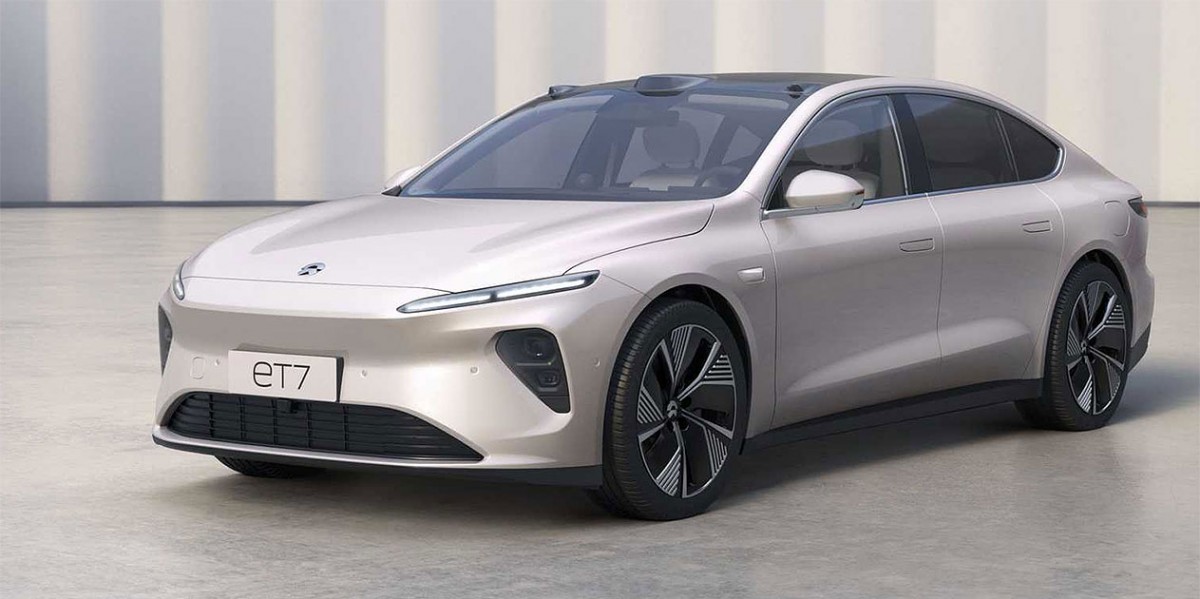 With performance comes a price - Nio ET7 with 100 kWh battery pack (90 kWh usable) starts at $97,600 and promises WLTP certified range of 360 miles. While it surely delivers blistering acceleration of just 3.8 seconds from 0 to 62 mph, it struggles to match its promised range on the highway. At 81 mph the electrons just disappear from the battery and Nio ET7 runs out of juice after reaching 214 miles - not bad for a car of this size but for this price and with a battery this large, we'd expect more.
15. Nio EL7 - 221 miles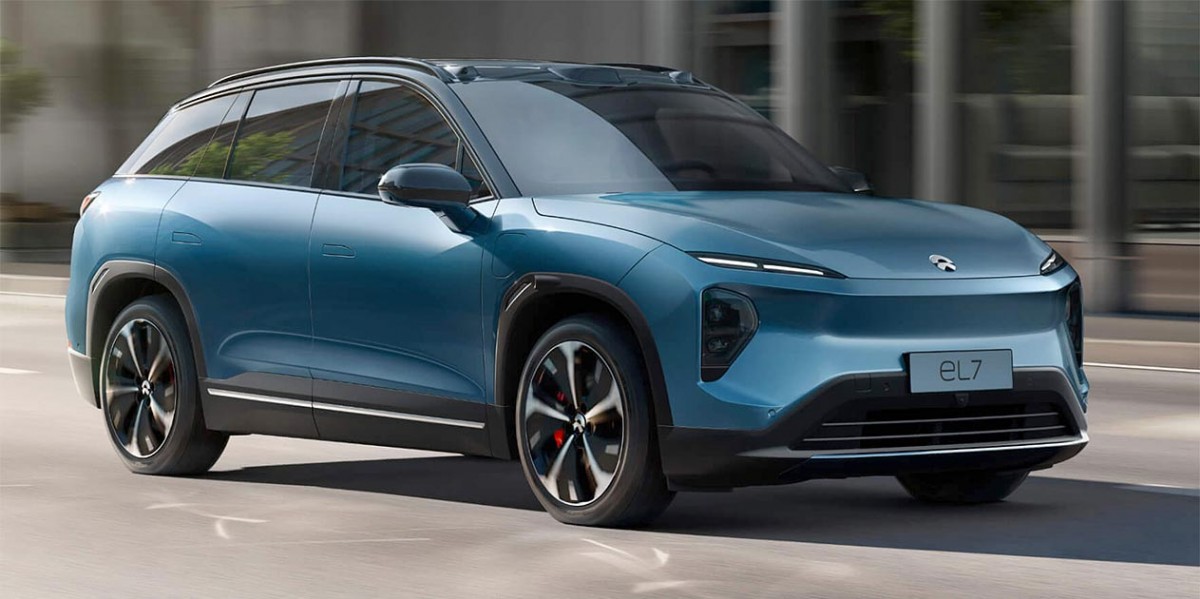 Here's a surprise - a bigger SUV with the same powertrain and the same 100 kWh battery beats its sleeker cousin by 7 miles. Starting at $101,900 in Germany, the EL7 is by no means a bargain. It is a luxury SUV though, with all the latest technology onboard and with a plush interior to match the best in the class. With a WLTP rating of 302 miles its highway test falls short by 81 miles which is impressive for the 193.4 inches-long SUV.
14. Tesla Model Y LR - 224 miles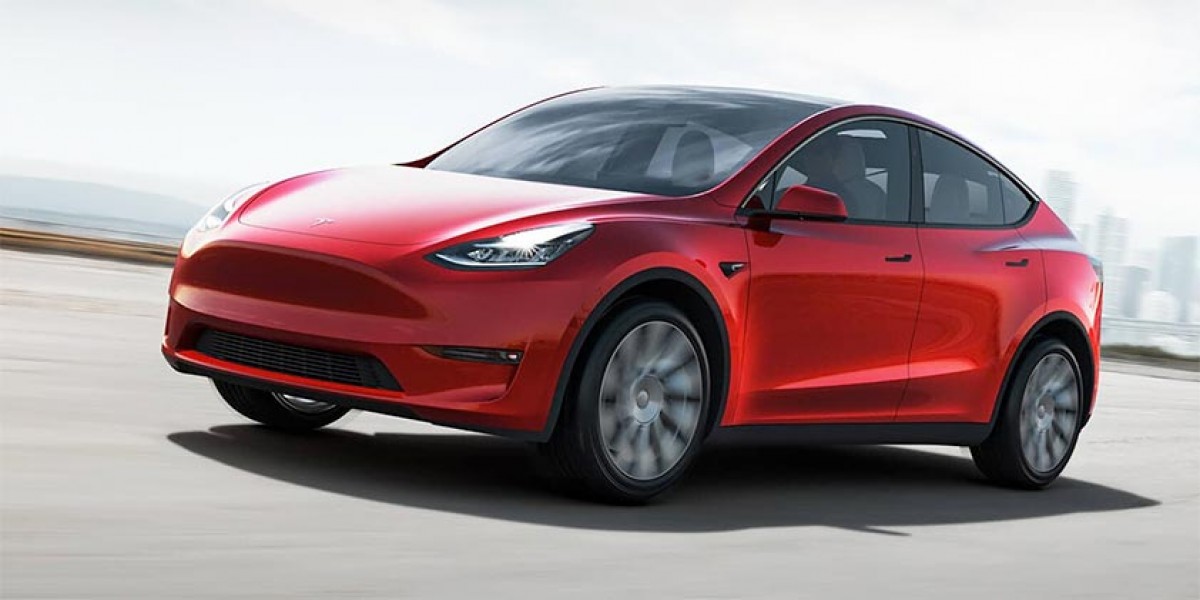 First Tesla in the test, the Model Y LR AWD with the larger 75 kWh (usable) battery pack delivers 224 miles range at 81 mph. The 378 kW (506 hp) Model Y comes with a WLTP rating of 315 miles and its highway range falls short by 91 miles. Thankfully Model Y can recharge its battery in about 30 minutes and with 0 to 62 mph sprint taking about 5 seconds it won't keep you waiting for anything. This $63,300 Tesla is the best-selling car in the world as of last month and we are not surprised.
13. Tesla Model 3 LR AWD - 226 miles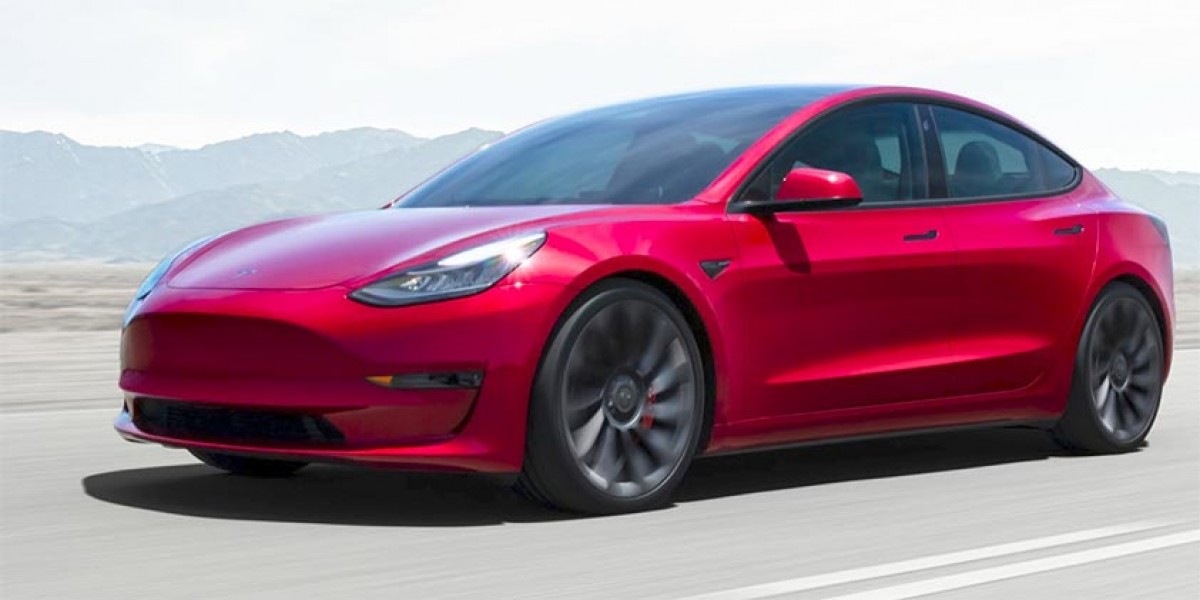 Tesla Model 3 just managed to sail past its crossover cousin, the Model Y. The two cars share the 75 kWh (usable) battery and Model 3 has slightly less power at 366 kW (490 hp). It is 309 lb lighter and it's 0.4 seconds quicker than the Model Y and thanks to its lower body, it manages 1.2 miles extra at 81 mph. It's not a huge difference but it can mean making it to the Supercharger - and that is important. It is as well $5,400 cheaper than its SUV cousin.
12. Audi RS e-tron GT - 228 miles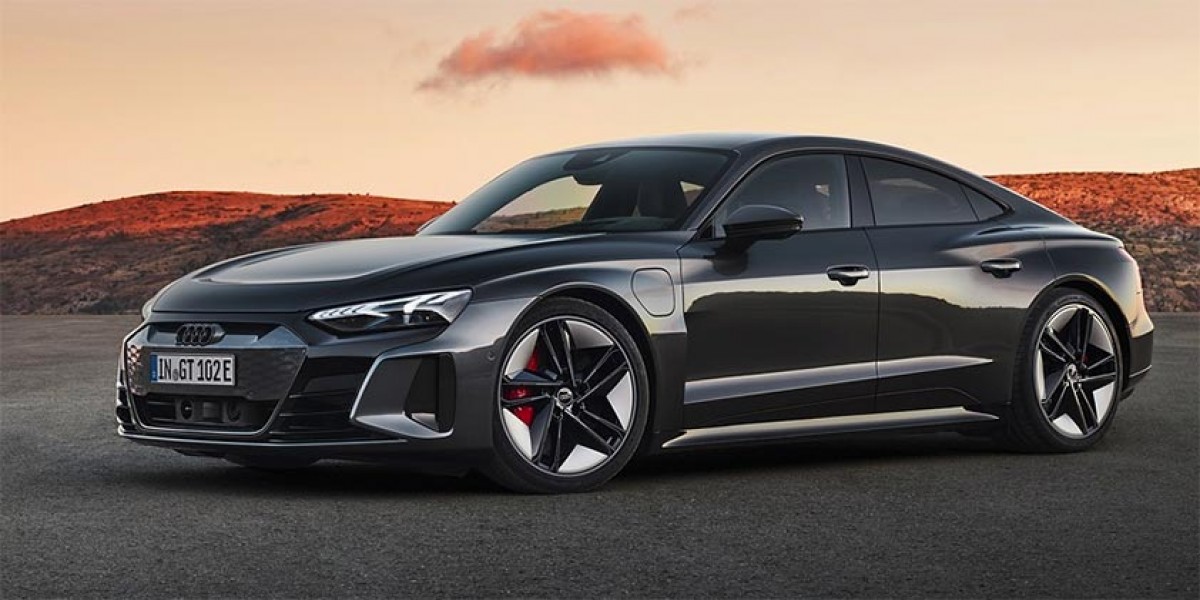 Audi RS e-tron GT is a technical twin of the Porsche Taycan Turbo. Both cars share a 93.4 kWh battery with a usable capacity of 83.7 kWh. Porsche has slightly more power than the 475 kW (636 hp) Audi has but their 0 to 62 mph times are nearly identical - Audi does it in 3.3 seconds. In this test, Audi managed to drive for 228 miles at 81 mph which is only 65 miles short of its WLTP rating - is it a reason to celebrate? 228 miles is not a bad result at all, that's 2 hours and 49 minutes of driving. Add to it 17 minutes to recharge the battery to 80% and the $156,700 asking price suddenly makes a lot of sense.
11. Polestar 2 LR - 232 miles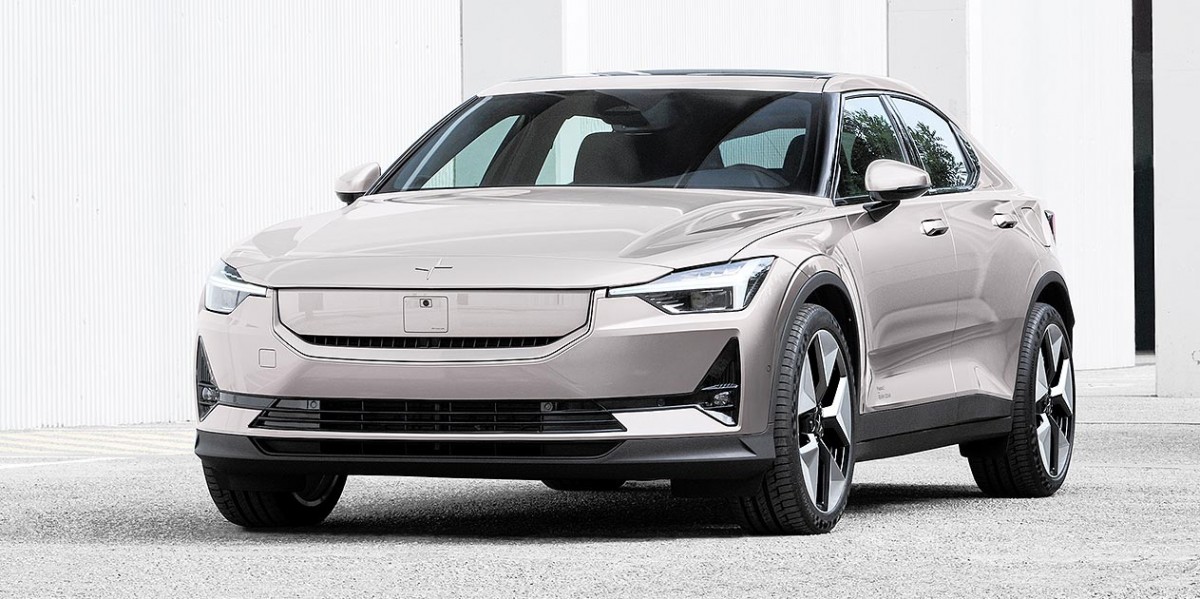 Don't have spare $156,700 but still want to blast down the highway and get decent range? The updated Polestar 2 LR can be your answer, the single electric motor with 220 kW (295 hp) works the front wheels only, the battery has 78 kWh (usable) capacity and the WLTP rating comes at 367 miles. But at the highway speed of 81 mph Polestar sips the electrons and manages to achieve 232 miles which when you consider its $59,000 price tag - is quite impressive.
10. Nissan Ariya - 235 miles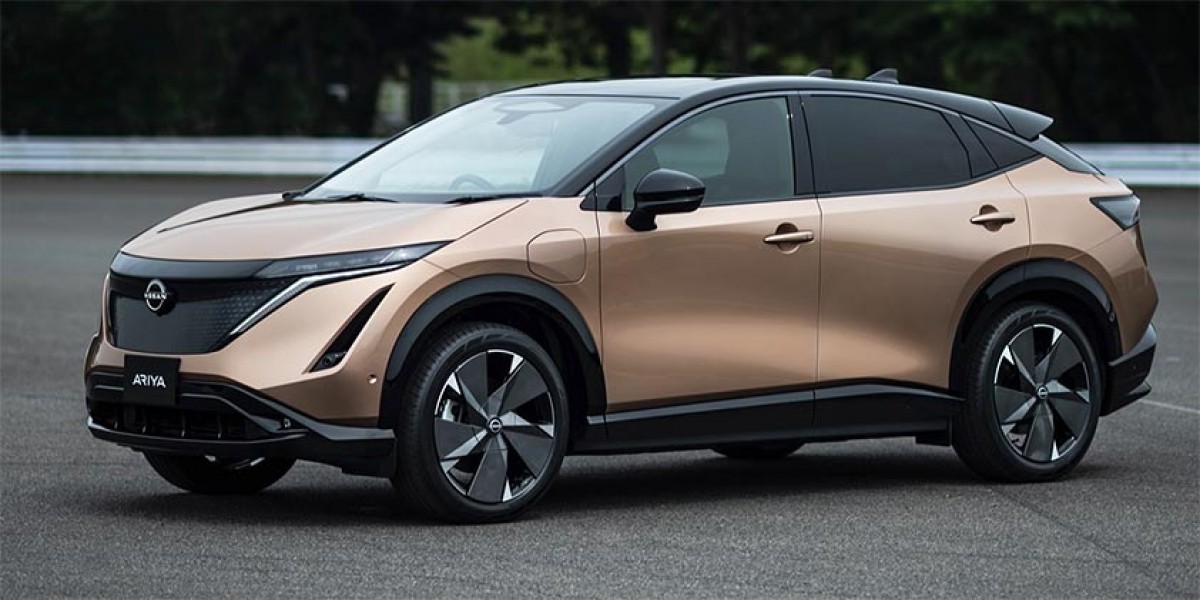 How can a $63,300 electric SUV beat a $156,700 Audi? Nissan Ariya has a smaller battery than Audi, it has a far worse drag coefficient, and yet it manages an impressive 235 miles. The 178 kW (238 hp) Ariya has a battery with a usable capacity of 87 kWh - it's not small but it's not huge either. Nissan gets the WLTP rating of 321 miles and on the highway, it comes short 86 miles but it can recharge its battery in about 30 minutes from 10% to 80%.
9. Skoda Enyaq iV RS - 236 miles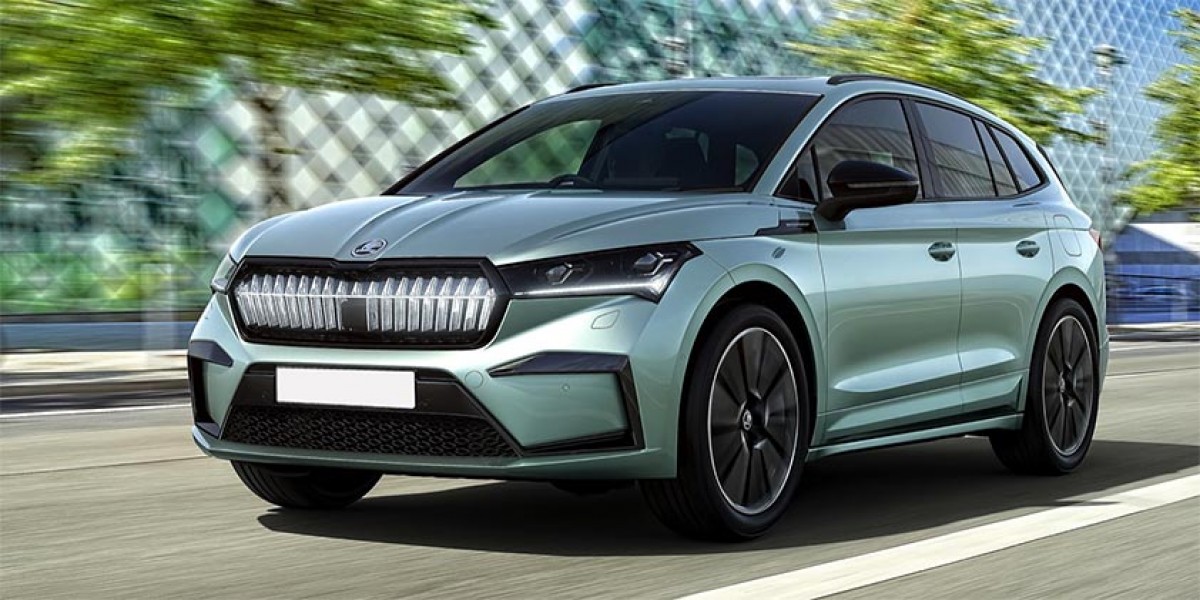 Skoda delivers another surprise of the test - the RS version beats the iV 80 by 39 miles. The two versions share the same 77 kWh (82 kWh total) battery and yet the RS has two electric motors. Its power output is rated at 225 kW (301 hp) and its WLTP rating of 318 miles is 19 miles lower than the iV80's. And yet, through the sheer power of magic and will, the RS pulls ahead of its lower-powered sibling and delivers a surprising victory.
8. BMW i7 - 241 miles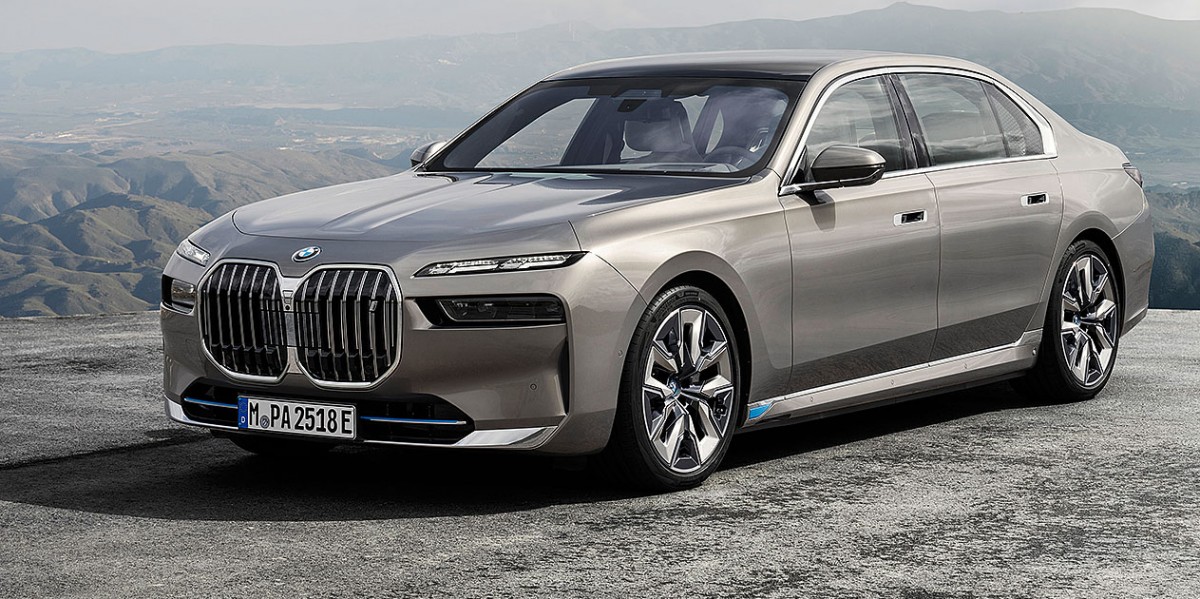 The BMW i7 xDrive60 comes with a whopping 101.7 kWh (usable) battery and even though it has two electric motors, they appear to be very careful with electrons. 241 miles range at 81 mph means nearly 3 hours of driving, after that, a quick 35-minute break is enough to top up the battery to 80% and get ready for the next 3-hour highway stint. All you need is $148,100 and you have a perfect vehicle for Uber Black.
7. Mercedes EQS SUV 580 4MATIC - 255 miles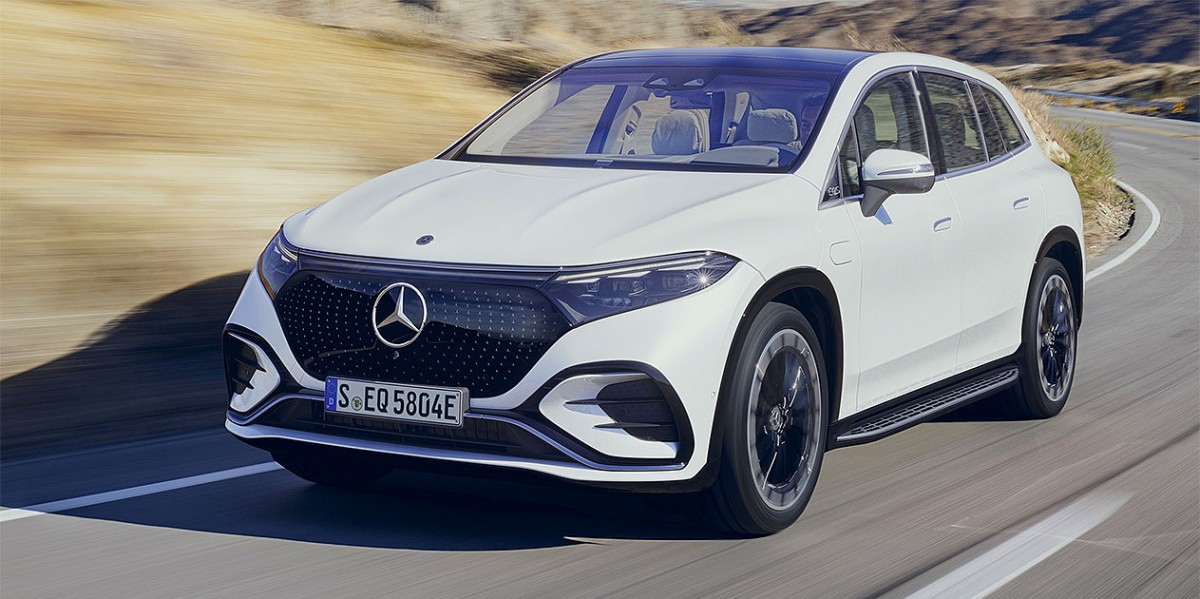 Mercedes EQS SUV is the first vehicle in this test to break the 249 miles distance and it does it in style. 255 miles for a 201.8 inches-long SUV is quite a result. The 400 kW (536 hp) Mercedes comes with a large 120 kWh battery pack, although its usable capacity is only 108.4 kWh. That's still huge - and expensive. The EQS SUV 580 4MATIC starts at $144,900 before the long list of options comes into play. And yet, having an SUV that can travel for more than 3 hours at highway speeds and then recharge the battery in just over 30 minutes makes the cross-country trip quite a tempting proposition.
6. BMW i4 eDrive40 - 258 miles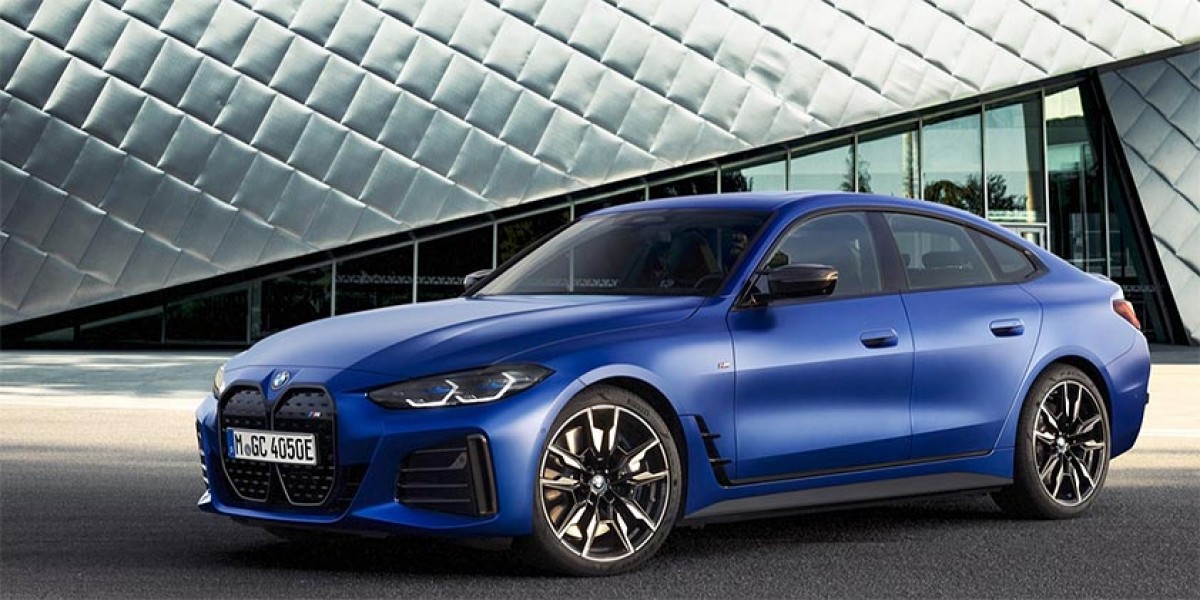 The single electric motor-powered BMW i4 eDrive40 is a master of efficiency. Its 80.7 kWh (usable) battery feeds the 250 kW motor sitting at the back and thanks to i4's streamlined body, the car manages to achieve 258 miles highway run. Impressive is the word, and value is another word that comes into play when we realize the i4 costs $63,300. Is this a bargain BMW? It certainly makes a lot of sense.
5. Mercedes EQE 350+ - 263 miles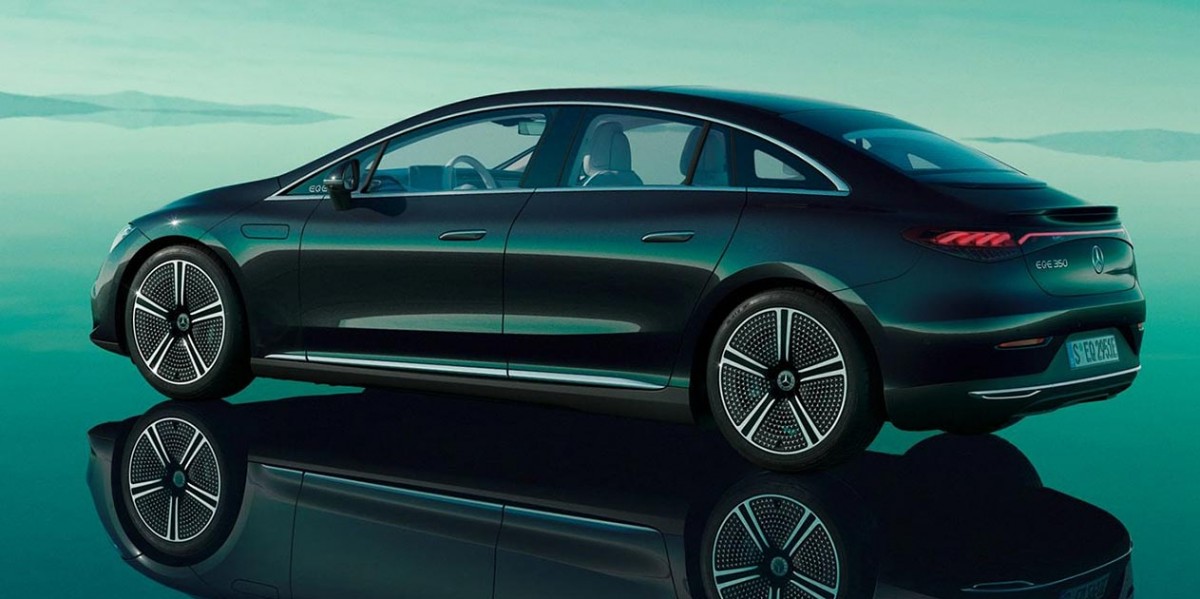 Mercedes EQE 350+ is the updated version with a bigger 90.6 kWh battery pack (100 kWh total). A single electric motor powers rear wheels and this setup seems to be very energy efficient. WLTP rating stands at a whopping 370 miles and at 81 mph the EQE achieves a very impressive 263 miles. The battery supports up to 173 kW DC fast charging and in ideal conditions, it can be topped up in under 30 minutes from 10% to 80% - not a bad excuse for a quick coffee break after 3 hours of highway driving.
4. Genesis G80 - 265 miles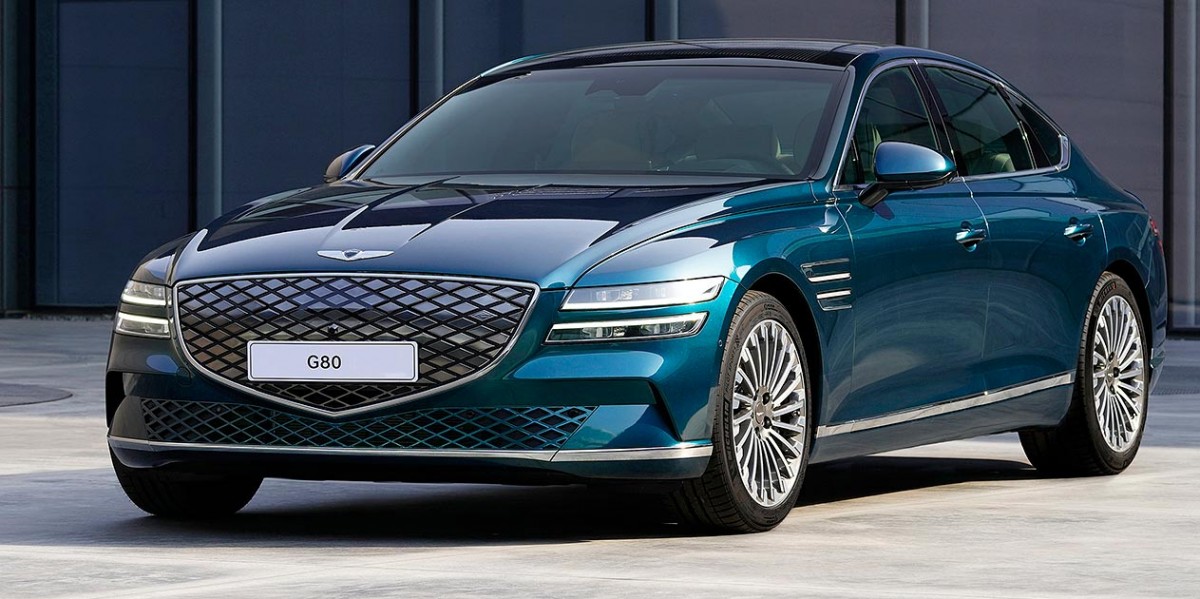 A genuine surprise - Genesis G80 is not a purpose-designed electric car. It doesn't have a huge battery - it uses the same 87.2 kWh battery pack that other Hyundai Group cars use. The battery has 82.5 kWh usable capacity and it powers two electric motors with a total output of 272 kW (365 hp) which isn't a lot for an executive sedan. Nonetheless, G80 gets on with its job in style and achieves a very respectable 265 miles which is only 58 miles short of its WLTP rating. All that luxury and performance for $74,000.
3. BMW iX M60 - 267 miles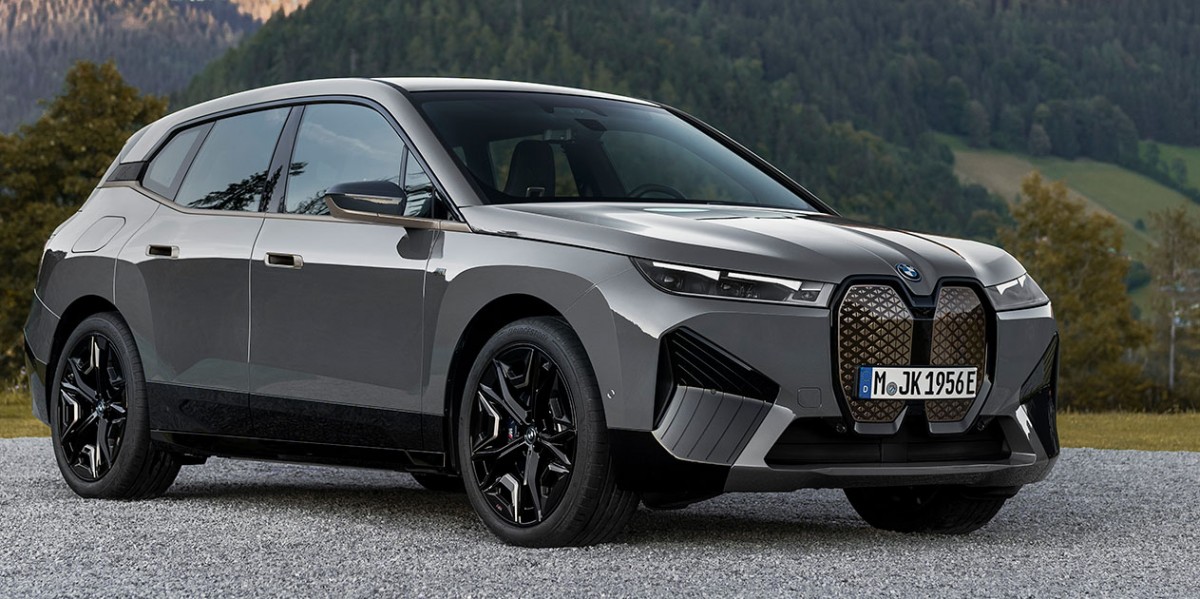 BMW iX M60 is huge and it has a huge battery - the 111.5 kWh pack has a usable capacity of 105.2 kWh which is enough to push this behemoth to 267 miles on the highway. Despite its large frame, the BMW has a decent drag coefficient of 0.25 which combined with the battery and the efficient 455 kW powertrain delivers really good performance. Speed whenever you need it and range when you have time. It's a great vehicle but greatness comes at a price - the iX M60 starts at $151,300.
2. BMW iX xDrive50 - 270 miles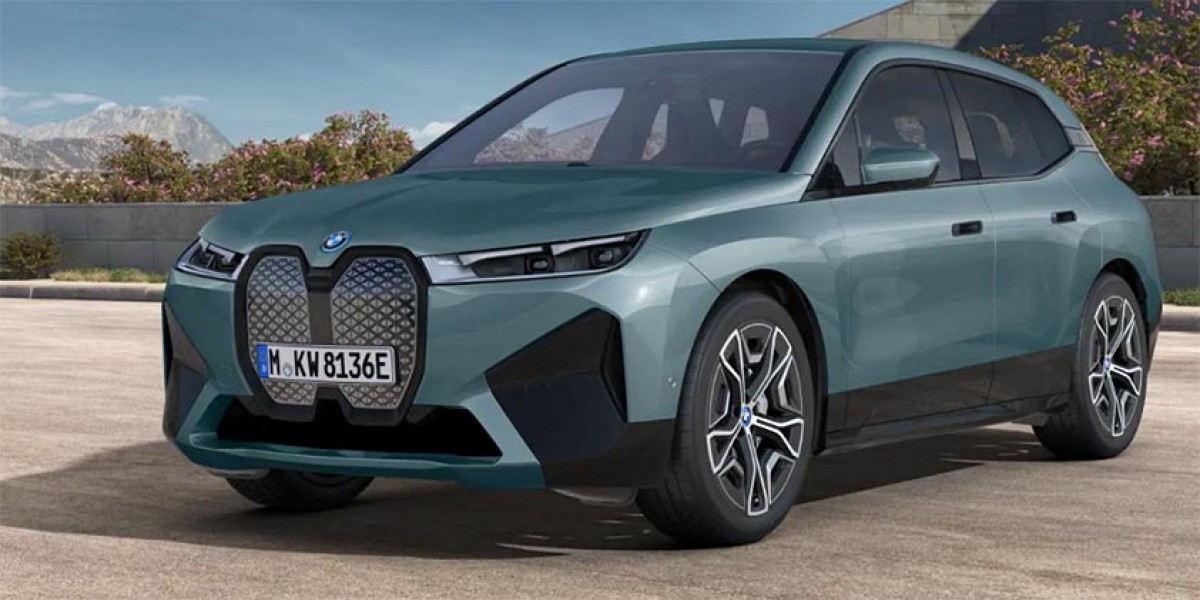 Save yourself $43,000 and buy iX xDrive50 instead. Sure, it is 0.8 seconds slower but it has the same giant battery pack that the M60 comes with. That means 37 miles more on the WLTP cycle and 2.5 miles extra at 81 mph. If you think 2.5 miles is not a lot, imagine pushing this 5,732 lb SUV to the nearest DC charging station.
1. Mercedes EQS 450+ - 299 miles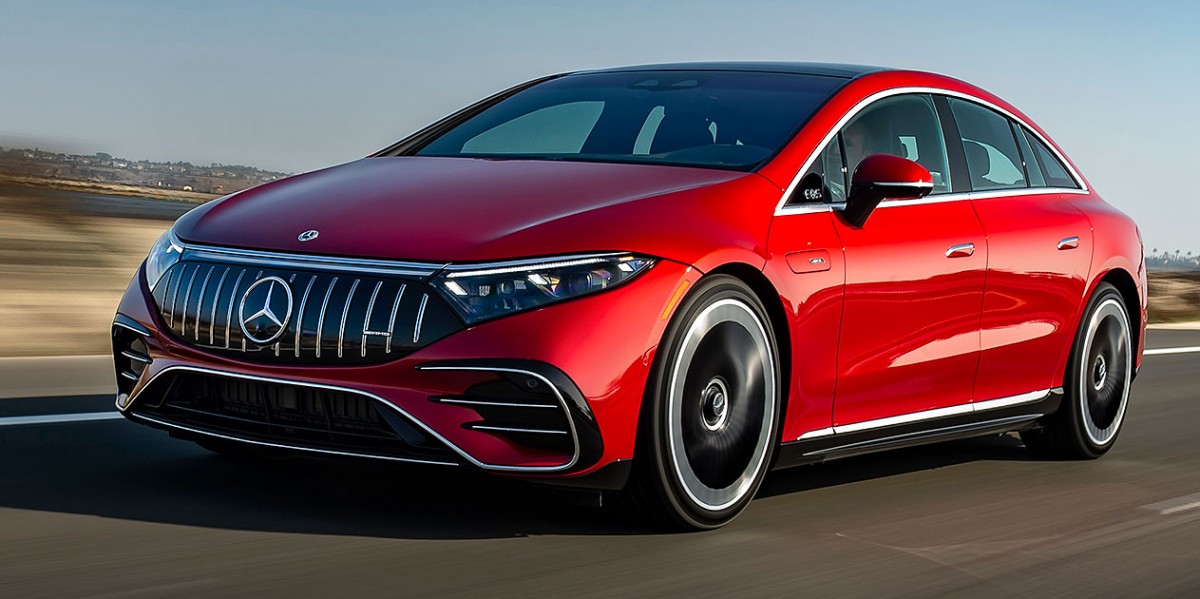 Mercedes EQS 450+ is an undisputable winner in this test. It is the only vehicle to come close to the 311 miles and at constant 81 mph it managed a hugely impressive 299 miles. That's 3 hours and 42 minutes of driving at the legal limit in most European countries. Stop for half an hour and the Mercedes will top up its battery all the way to 100% thanks to the 200 kW charging speed support. At nearly $118,000 it isn't a choice for everyone but it shows the big battery in a sleek body combined with clever tech is the answer.
Mercedes it is then, the winner pulled far ahead of the other competitors despite not being the most expensive EV in the test, nor the fastest. Sure, it does have a huge 120 kWh battery (107.8 kWh usable) but the battery is just a part of the overall solution. Mercedes has worked hard on its powertrains to be very efficient, the car is very aerodynamic with a coefficient of 0.2 Cd. It shows that when it comes to highway driving, the shape of the car, and the battery are by far the most important factors.
Driving electric cars in cities, where the speeds rarely reach 50 mph, means better range. Better range means less charging which brings us to a conclusion - while electric cars may be the answer, without adequate charging infrastructure electric cars have no chance to show their true potential. Congratulations to Mercedes on winning this test though, driving non-stop in an EV for nearly 311 miles at highway speed is an achievement.
Related
Paid article. Where's Lucid Air? Model S? Not even in the list. German people, please spend money on real building better and efficient Cars. Don't waste money on Articles.
Now imagine real life situation: winter and 130km/h... you won't even go 200km in these "cars" and winter charging is super slow. Basically you will drive for 1.5h and then 1.5h charging. It's ridiculous. EVs are scam.
How Genesis G80 does 19kwh/100km and ioniq6 - 22 I am shocked, if that efficiency is true, for 69k eur car, I can buy G80 - luxury car with efficiency top dog.
Reviews
Popular models