BYD Dolphin officially launches in Japan with $24,500 starting price
Max McDee, 21 September 2023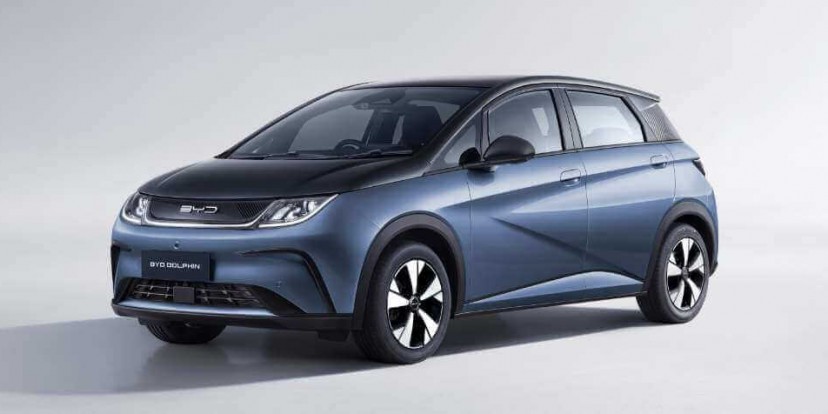 China's BYD expands its aquatic-themed empire with the launch of the Dolphin in Japan. After their recent product launch conference held in Tokyo on September 20, it's clear BYD is fishing for a substantial market share in Japan's evolving EV ecosystem.
BYD's foray into the Japanese market isn't new. Earlier this year, the automotive giant introduced its first pure electric model, the ATTO 3. With a debut price of 4.4 million yen, this was later readjusted to 3.55 million yen ($24,000), post-Japanese government subsidies.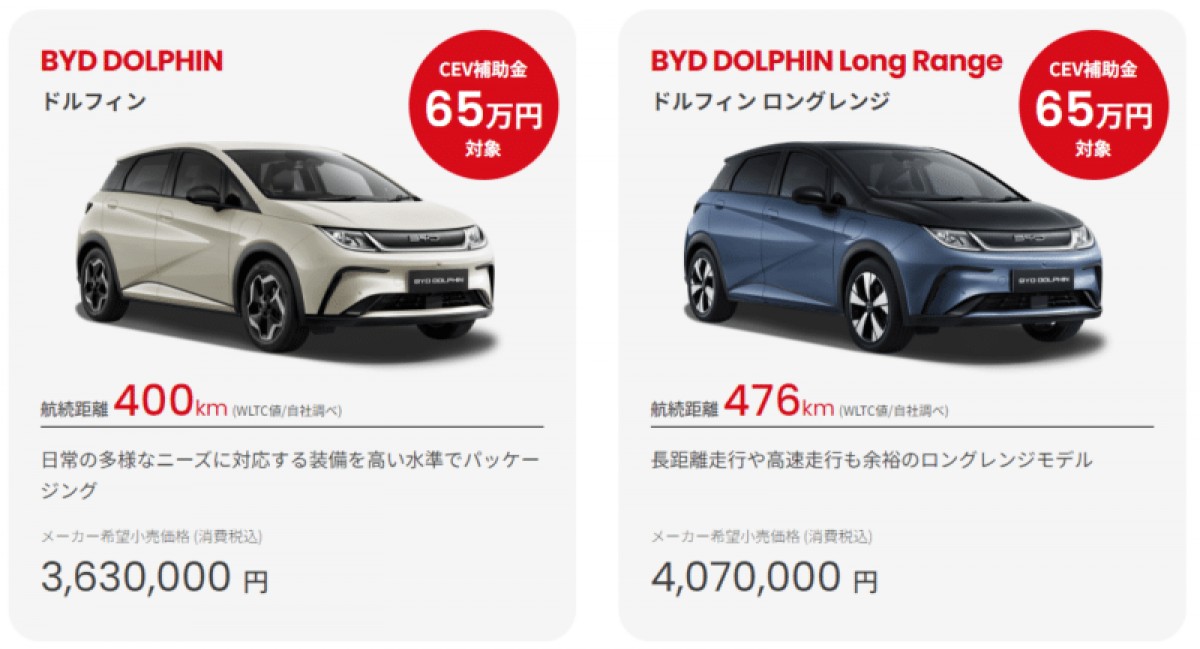 According to the official BYD Japan website, the standard Dolphin model, swimming in with a price tag of 3.63 million yen (just north of $24,500), packs a 44.9 kWh battery and promises a respectable WLTC cruising range of 249 miles. However, for those who are a tad more adventurous and have a penchant for the open roads, there's the long-range variant. Fetching a price of 4.07 million yen (roughly $27,500 for those of us currency-challenged), this model boasts a heftier 58.56 kWh battery pack and an extended WLTC range of 296 miles. Talk about going the extra mile, or kilometer in this case. For those with eagle eyes on their wallets, Japanese EV subsidies might bring the Dolphin's starting price down to a more palatable 2.98 million yen (or about $20,100).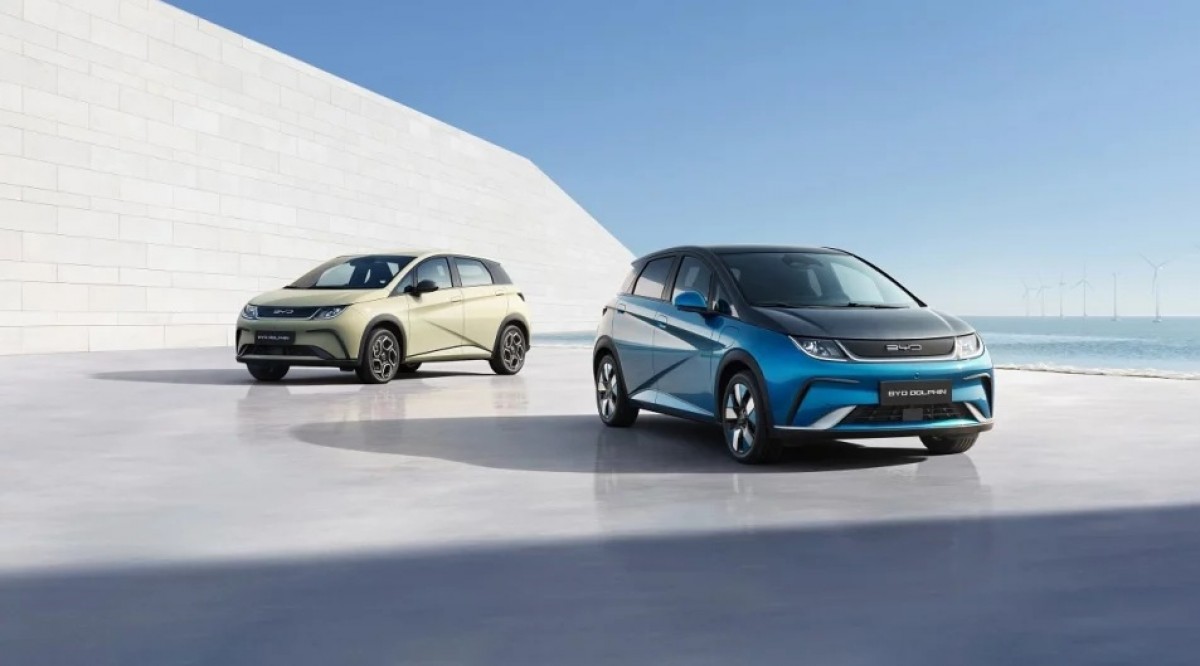 Now, here's where things get a tad interesting, and dare we say, size does matter. The Dolphin model being introduced in Japan has a slightly different body dimension than its Chinese sibling. Measuring 168.9 inches in length, 69.7 inches in width, and 61 inches in height, the Japanese Dolphin has a wheelbase of 106.3 inches. Meanwhile, back in China, the model sports a length of 162.4 inches, the same width, a slightly taller height of 61.8 inches, and an identical wheelbase. Europe's Dolphin? Almost twinning with Japan, except it's a tiny 0.79 inches shorter.
With BYD's aggressive push in the Japanese market, evident by their first showroom opening in Yokohama earlier this year and plans to sprinkle over 100 showrooms across Japan by 2025, it's clear that BYD is not just making a splash – they're creating waves. And with ten showrooms already up and running as of last month, BYD seems to be swimming along just fine. As they say, or at least should say, "Let BYD electric vehicles enter the daily life of Japanese consumers." Oh wait, they do. That's their promotional slogan in Japan. Here's hoping their next EV model isn't named "Tuna."
The BYD Dolphin's price range in China stands between RMB 111,000 to RMB 131,000 (or roughly $15,200 to $17,900), showcasing a fascinating price difference across regions.
Related
Number of puns in this article is phenomenal! I really enjoyed reading it as it has both a technical and a comical side to it :) Keep up the good work!
Reviews
Unknown column 'RWD' in 'where clause'
SELECT models.*, drives.DriveID, drives.Anchor, drives.Thumb, makers.MakerName FROM models LEFT JOIN ( SELECT ModelID, MAX(DriveOrder) AS MaxDO FROM drives GROUP BY ModelID ) AS dlinks ON models.ModelID = dlinks.ModelID LEFT JOIN drives ON dlinks.ModelID = drives.ModelID AND dlinks.MaxDO = drives.DriveOrder LEFT JOIN makers ON models.MakerID = makers.MakerID WHERE models.ModelID IN (56,2023,RWD,BYD,213,2021,Air,348,2022,SR) ORDER BY FIELD(models.ModelID, 56,2023,RWD,BYD,213,2021,Air,348,2022,SR) LIMIT 6; -- 1062, 35.175.107.142
Warning
: mysqli_num_rows() expects parameter 1 to be mysqli_result, bool given in
/home/gsmarena/arenaev/m/_rankingswithpics.php3
on line
37