Qiyuan unveils electric sedan A07
Max McDee, 27 September 2023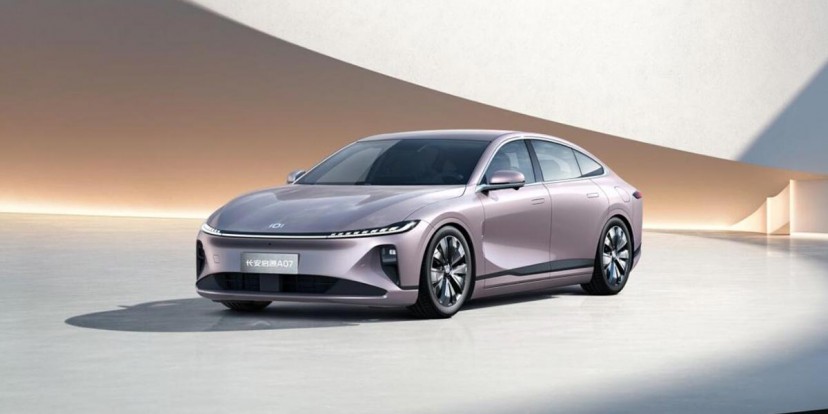 Changan Automobile, a forerunner in the Chinese auto industry, has recently launched a new sub-brand, Qiyuan, which now brought its first model, the A07 in extended-range electric vehicle (EREV) and battery-electric vehicle (BEV) versions. This dual-model approach, a diversification in offerings, seems to resonate with local EV makers as a more efficacious strategy to boost sales than solely offering BEVs.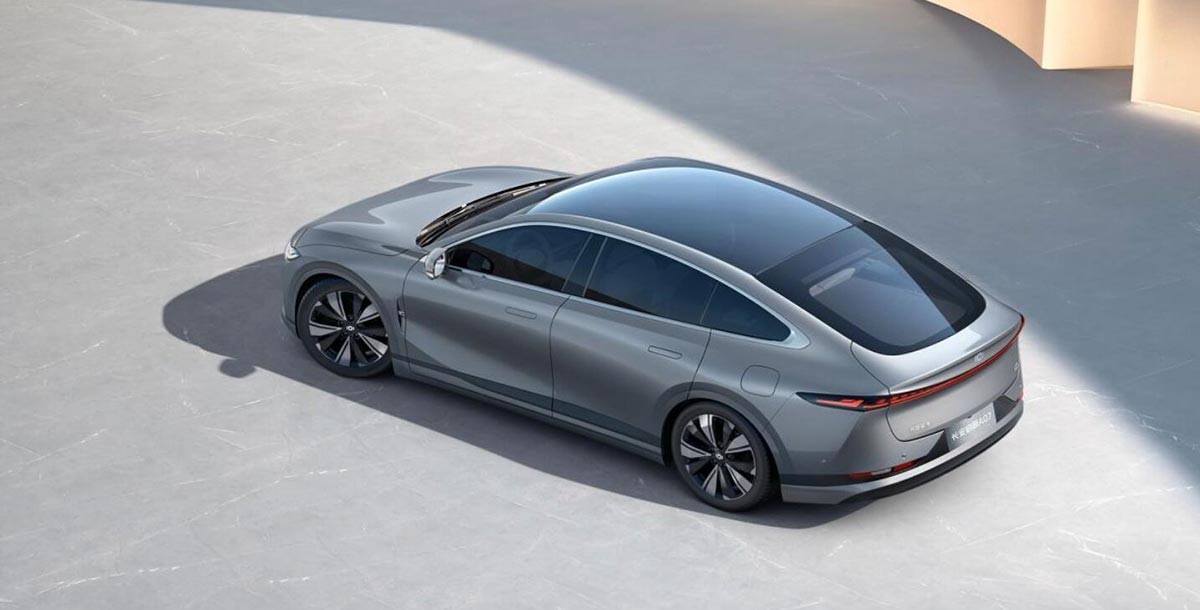 The A07 was officially introduced to the market at an event, showcasing five different versions of the model, including three EREV and two BEV variants. For the potential buyer, the EREV versions start at RMB 155,900 ($21,320), extending up to RMB 175,900 ($24,100). On the flip side, the BEV variants are priced starting at RMB 166,900 ($22,900) to RMB 176,900 ($24,200).
Dimensionally, the Qiyuan A07 doesn't shy away from boasting its mid-to-large-size sedan status, measuring 193.1 inches in length, 75.2 inches in width, 58.3 inches in height, and with a wheelbase of 114.2 inches. Interestingly, it slightly undercuts BYD's flagship sedan, the Han EV, in size and price, perhaps a cheeky nod to the competition.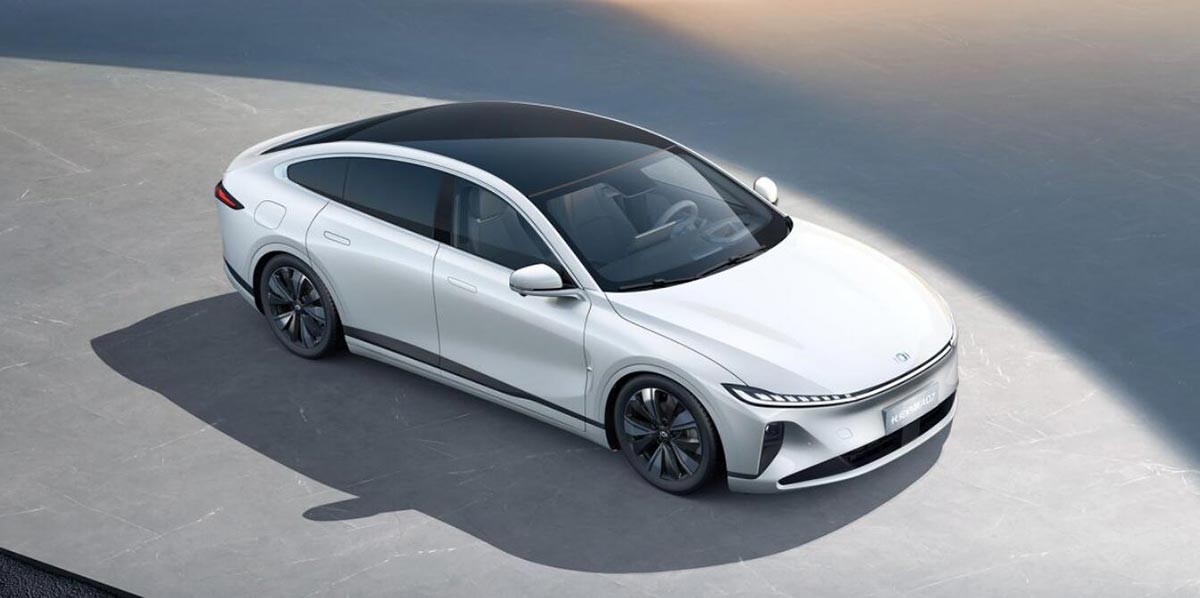 Peering under the hood, the A07 comes with a rear-mounted single motor. However, it's worth noting that the EREV version sports a marginally less potent motor compared to its BEV counterpart. The EREV motor peaks at 160 kW power and 236 lb-ft torque, coupled with a 1.5L range extender, churning out up to 70 kW. Propelled by a 28.39-kWh lithium iron phosphate battery pack, the EREV version clocks 0 to 62 mph in 7.9 seconds with a commendable CLTC battery-only range of 124 miles.
Meanwhile, the A07 BEV isn't playing second fiddle. Equipped with a motor that flaunts a peak power of 190 kW and the same 236 lb-ft torque, it dashes from 0 to 62 mph in a swift 5.9 seconds. Powered by a 58.1 kWh battery pack, the BEV variant promises a notable CLTC range of 320 miles.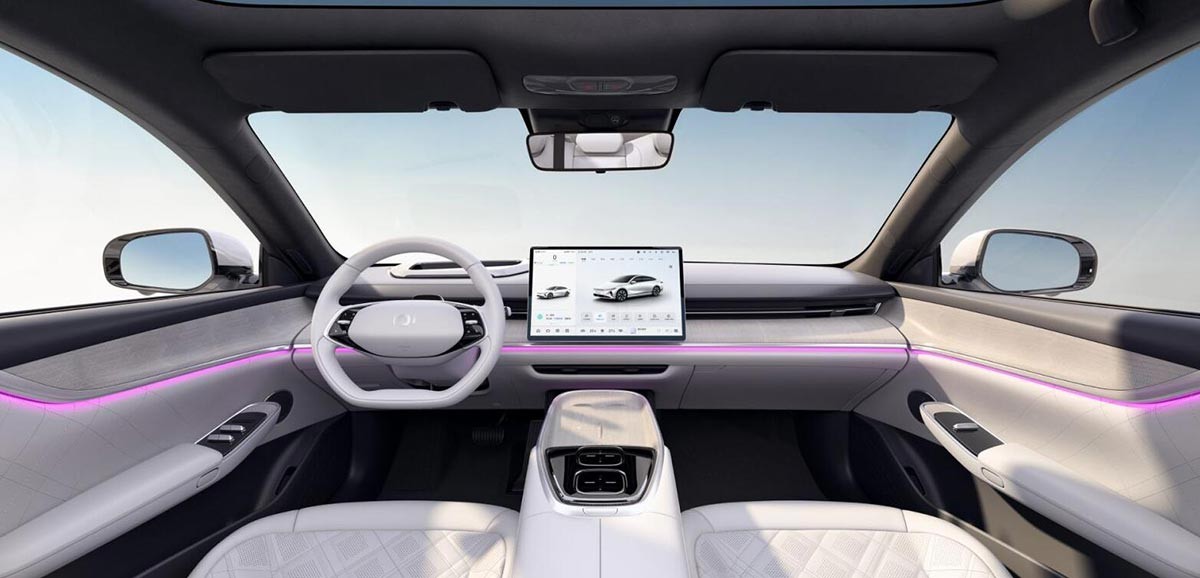 This venture by Changan into electric mobility isn't isolated to Qiyuan alone. The brand was officially announced on August 27, with ambitions of releasing four models within the year, including the A05, A06, A07, and Q05. Qiyuan aspires to have 10 products globally available by 2025, adding to Changan's existing lineup of new energy brands, such as Deepal and Avatr.
One might raise an eyebrow at the A07's specs and Qiyuan's aggressive market entry, but it appears Changan is poised to leave a lasting imprint on the electric vehicle landscape. While a dollop of skepticism is only healthy, the Qiyuan A07's diversified approach and Changan's overarching vision might just steer the electric automotive market into intriguing territories.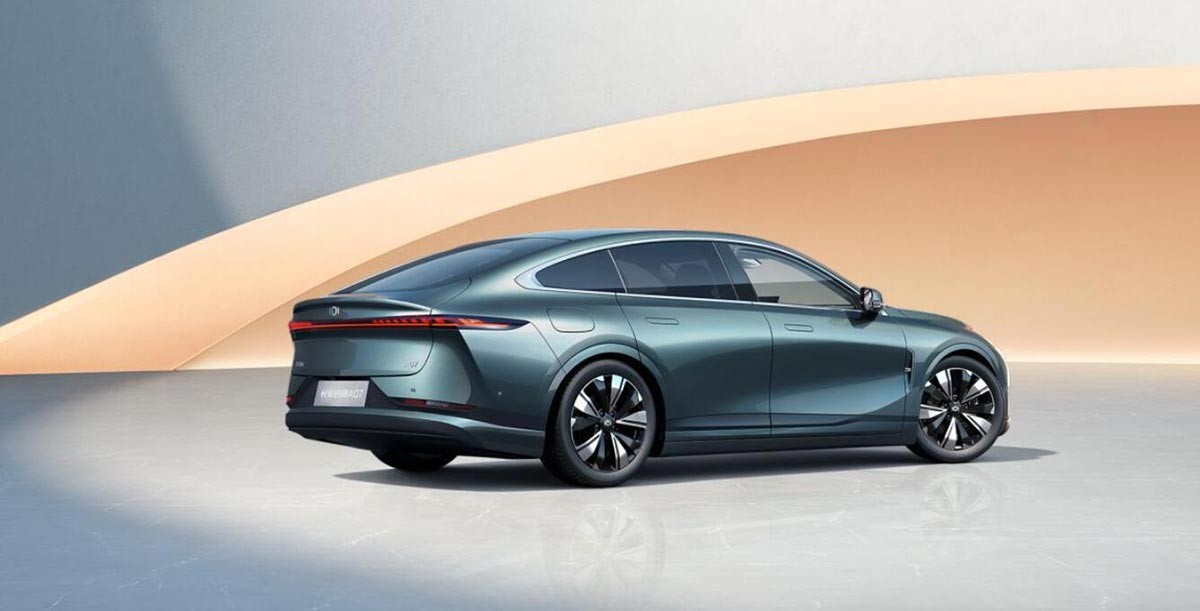 And here's a nugget of intrigue: The Qiyuan A07 EREV shares its range extender with the Deepal SL03, hinting at some inter-brand synergy within Changan's new energy brands.
This car, same as probably every other non SUV EV, is a hybrid of every design made before it. You see Lucid, I see Toyota / Lexus influence in the front - shape of the bonnet and lights really resembles some early Toyota designs. Lucid as well, bu...
Another Chinese copy cat,this looks like a lucid air
Reviews
Unknown column 'RWD' in 'where clause'
SELECT models.*, drives.DriveID, drives.Anchor, drives.Thumb, makers.MakerName FROM models LEFT JOIN ( SELECT ModelID, MAX(DriveOrder) AS MaxDO FROM drives GROUP BY ModelID ) AS dlinks ON models.ModelID = dlinks.ModelID LEFT JOIN drives ON dlinks.ModelID = drives.ModelID AND dlinks.MaxDO = drives.DriveOrder LEFT JOIN makers ON models.MakerID = makers.MakerID WHERE models.ModelID IN (56,2023,RWD,BYD,212,2021,Air,348,2022,SR) ORDER BY FIELD(models.ModelID, 56,2023,RWD,BYD,212,2021,Air,348,2022,SR) LIMIT 6; -- 1062, 35.175.107.142
Warning
: mysqli_num_rows() expects parameter 1 to be mysqli_result, bool given in
/home/gsmarena/arenaev/m/_rankingswithpics.php3
on line
37