Chinese EV battery makers reach 56% market share
Vlad, 02 August 2022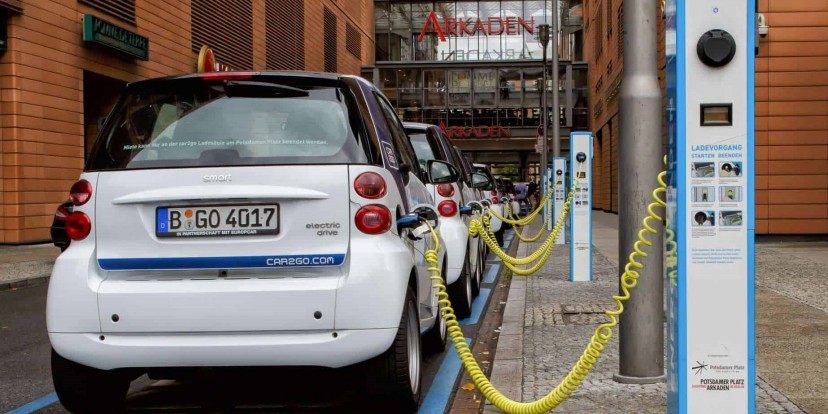 The EV battery market is solidly dominated by Chinese players, with the latest report on the matter revealing that, when counted together, they're above 50% now - around 56%, in fact.
For the first six months of 2022, CATL has kept its No.1 position, and grew its market share from 28.6% last year to 34.8%. That's 115.6% growth compared to the first half of 2021, whereas second place LG Energy Solutions only grew by 6.9%. Thus its market share fell from 23.8% to 14.4%.

BYD is in third place with a whopping 206.2% growth, reaching 11.8% market share up from just 6.8% in the first half of last year. CALB, Guoxuan, Sunwoda, and Svolt are all lesser known Chinese EV battery makers, and they're all in the Top 10 as you can see. South Korea is represented by three companies - LG, Samsung, and SK On, while Panasonic is the lone Japanese enterprise on the list.
The Chinese EV battery suppliers seem to be coping the best with the massively increased demand from North America and Europe, as well as their own internal market. Chinese companies in general are also increasing their investment in the area at the same time, with 85 EV battery plant construction projects started in the country at the moment, with a total investment amount estimated at CNY 591 billion ($87 billion).
Interestingly, even Korean car makers seem to be more and more convinced by the value proposition of the Chinese EV batteries - the Kia Niro EV uses CATL packs while SsangYong plans to release an EV equipped with BYD batteries next year.
Related
That's something inevitable as world marches forward with electrification of transportation Chinese are just the early players in the game. As more and more corporates would join the party, such incidents will increase
As a customer, you can literarily do nothing to stop it, let alone buy EV or often ICE that did not contribute to this issue while being made.
Don't buy Chinese electric cars. Their nickel mining company has destroyed nature in Indonesia by dumping waste into the sea.
Popular models