Evergrande's EV factory springs back to life
Max McDee, 30 May 2023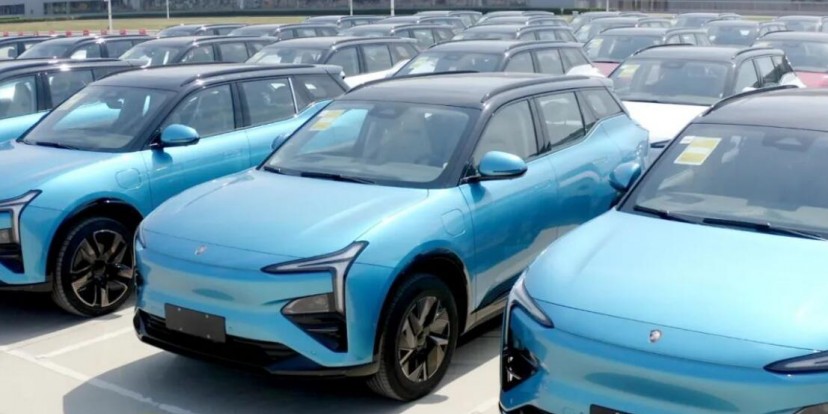 On April 24 Evergrande made an announcement that it was shutting down its factory in Tianjin, China, to try and preserve its dwindling finances. While the factory was closed, the company continued its money-saving efforts, and it seems whatever it did - it worked. The Tianjin facility is back up and running, with Hengchi 5 vehicles flying off the production lines as if there was no tomorrow.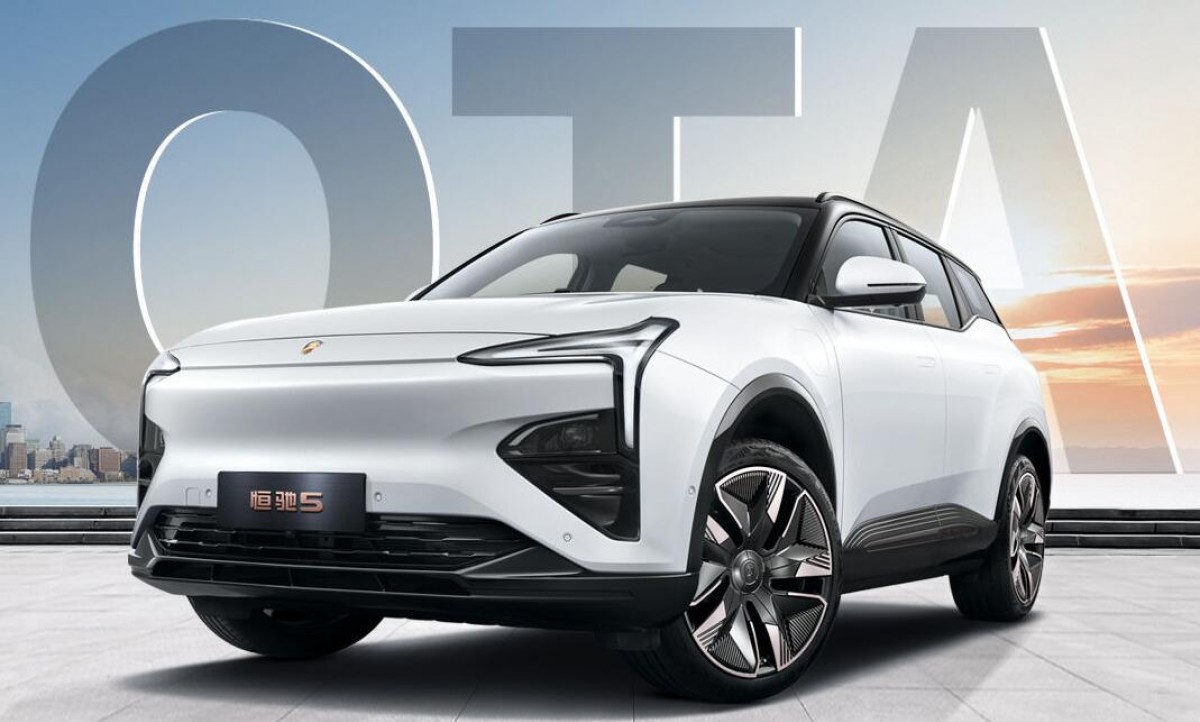 Before the factory shutdown, the company managed to deliver 900 Hengchi 5 to its first customers. That's not a huge or encouraging number when we consider Hengchi 5 went on pre-sale back in July last year, and it went into production in September, with the first units delivered in October that year.
Evergrande NEV is technically a separate company from the infamous Evergrande, but it didn't stop the customers from being cautious. Despite the Hengchi 5 being attractively priced at RMB 179,000 ($25,240), and having extensive levels of equipment - including assisted driving - the car did not become the best seller the company hoped it would.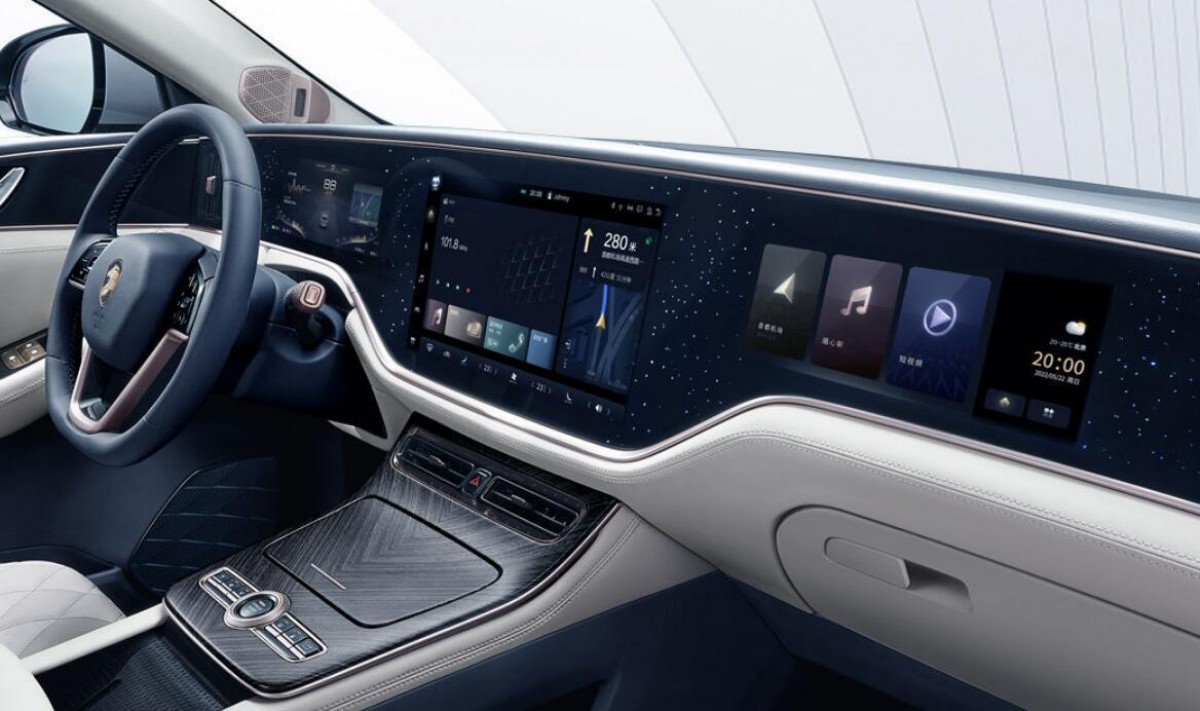 Hengchi 5 has a really good looking interior
The Hengchi factory in Tianjin was visited by officials from the Tianjin Binhai New Area yesterday, and it was reported that the factory is up and running at full speed. The president of Hengchi, Liu Yonzhuo, promised the production ramp-up will be aggressive, and the company is back to developing more EV models.
Hengchi 5 is a medium-sized SUV at 186 inches length, it comes with a 150kW (204 hp) electric motor powering only front wheels with 254 lb-ft of torque, developed by Bosch. The 72.8 kWh battery is supplied by CATL, it has claimed CLTC range is 374 miles, and it can be charged in 28 minutes from 30 to 80% at a DC fast charger.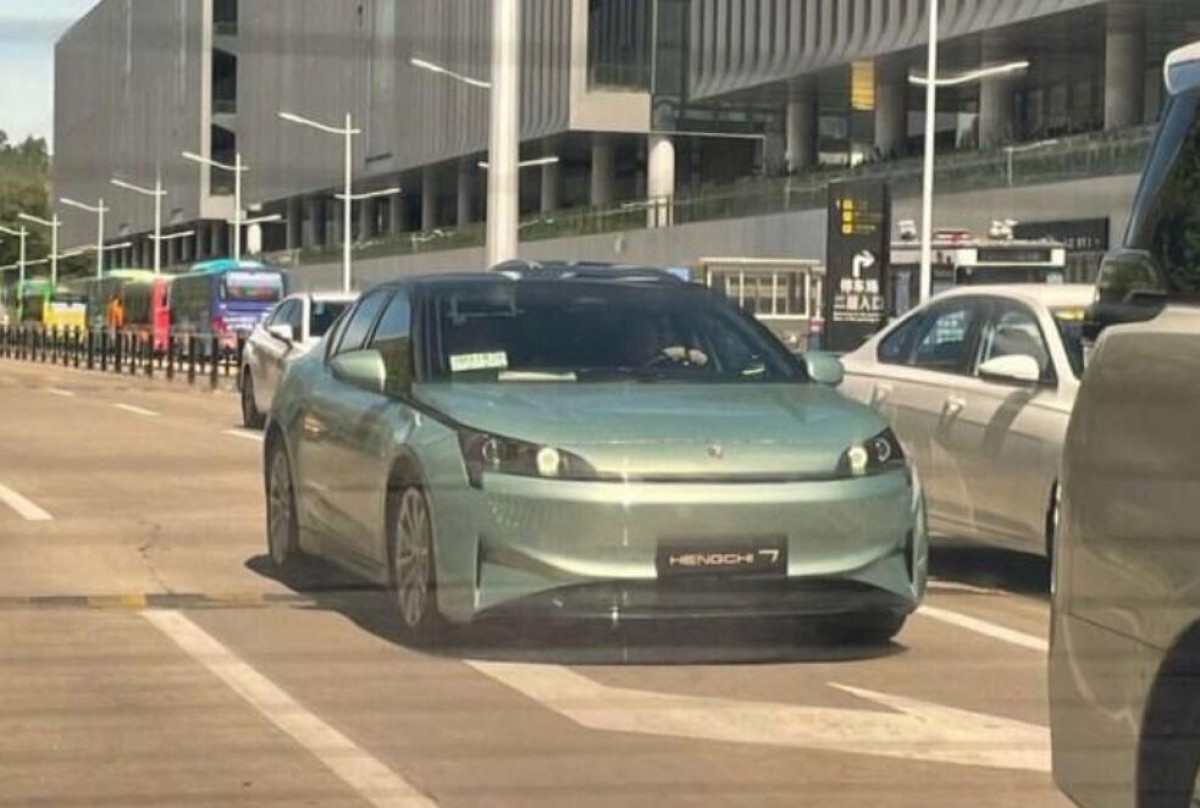 Hengchi 7 spotted on the street
The company was developing its electric sedan Hengchi 7, and presumably, the development will be back on track now. The vehicle is reportedly 189.8 inches long, and it has a claimed range of 441 miles. Hengchi planned to have 14 vehicles in production, with 9 of them already announced, the plan was to sell 1 million vehicles a year by the end of 2025, with that number growing to 5 million cars by 2035.
Related
Nothing yet. Be the first to comment.
Reviews
Popular models