Ford slashes Mach-E prices, increases production capacity to 130,000
Ro, 30 January 2023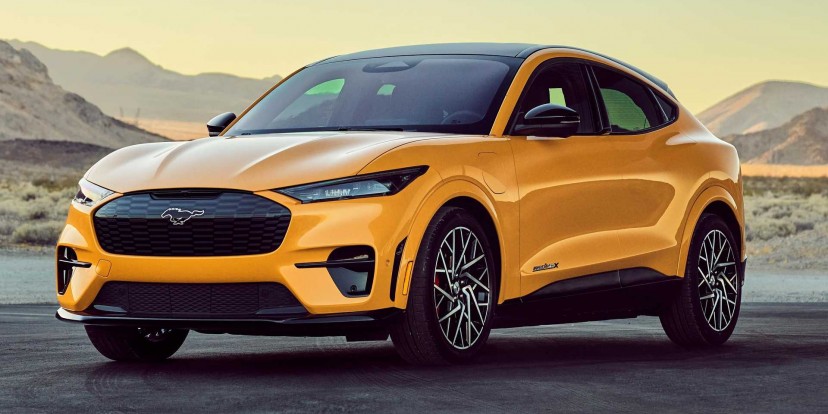 Ford made a surprising announcement earlier today, reducing the price of its popular Mustang Mach-E electric crossover as well as increasing the production capacity of the vehicle to 130,000 units annually.
Perhaps it's a response to Tesla's recent price cuts, perhaps just a coincidence, but now every Mach-E configuration comes at a lower price. Ford even put out a neat table with updated prices of all configurations. Even the bigger battery for the Extended Range option asks $1,600 less.
Configuration
Old price
New price
Delta
Select RWD Standard Range
$46,895
$45,995
$900
Select eAWD SR
$49,595
$48,995
$600
California Route 1 eAWD Extended Range
$63,575
$57,995
$5,580
Premium RWD Standard Range
$54,975
$50,995
$3,980
Premium eAWD Standard Range
$57,675
$53,995
$3,680
GT Extended Range
$69,895
$63,995
$5,900
Optional packages
Extended Range Battery
$8,600
$7,000
$1,600
Nite Pony Appearance Package
$800
$800
$0
GT Performance Package
$6,000
$6,000
$0
Regarding production, Ford announced that it's nearly doubling its production capacity to 130,000 units a year, up from 78,000. In fact, the company says that it could aim for a higher number in the near future, but the initial plan is to hit 130,000 units in 2023. The announced price cuts will probably help with that.
Related
True, but it can even mean the demand is really low, or they managed to finally get part of the battery supply in check ;)
Popular models