Geely's Galaxy E8 electric sedan appears in photos
Max McDee, 04 October 2023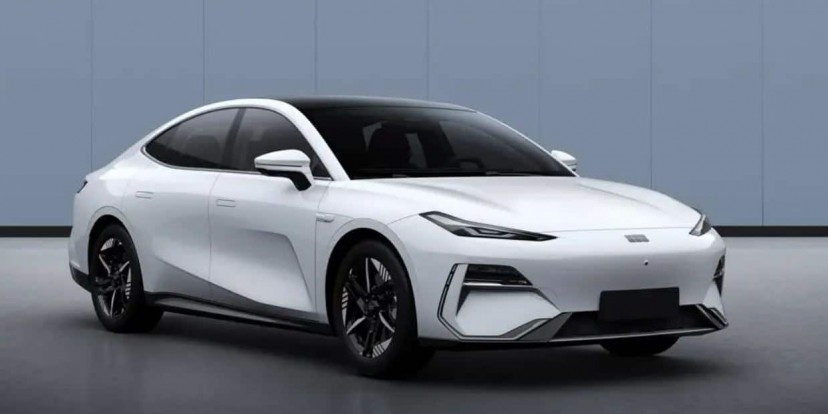 Geely's upcoming flagship electric vehicle, the Galaxy E8 sedan coupe, official images surfaced, revealing its design and some key specs. Measuring 197.2 inches in length, 75.6 inches in width, and 57.7 inches in height, the Galaxy E8 plants its feet firmly in the medium-to-large electric sedan category. Its 115.2 inches wheelbase promises a spacious interior, and perhaps, a smoother drive.
Visually, Geely has gone the modern route with a sleek fastback body that boasts hidden door handles and the increasingly popular through-type taillights. Petal-style rims round off the design.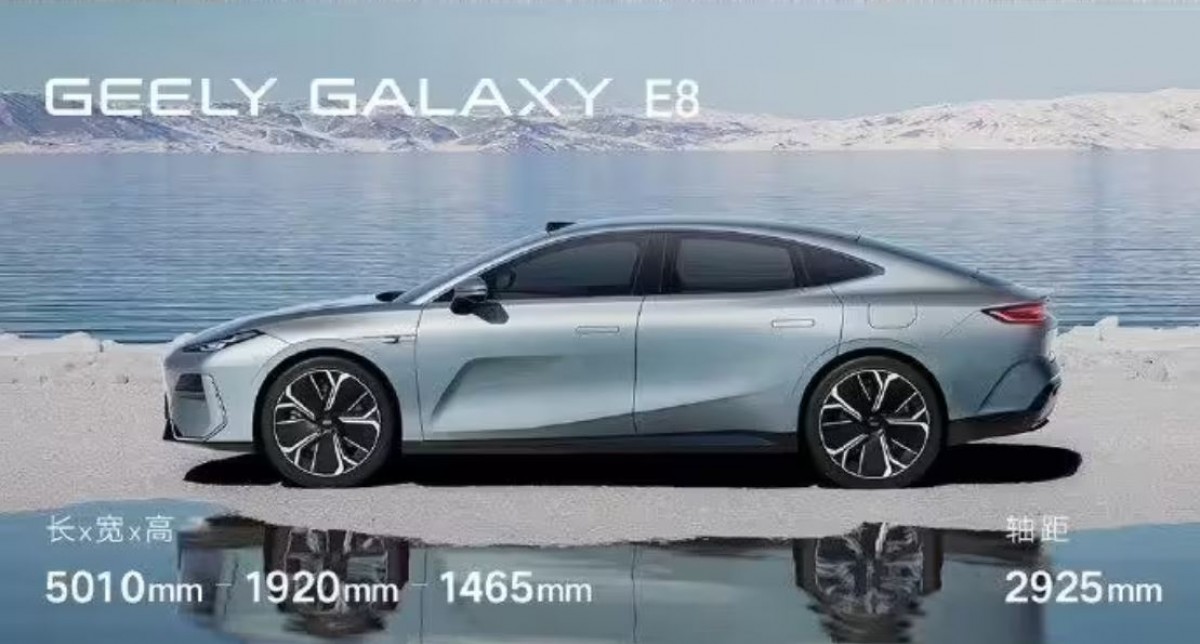 The front end of the Galaxy E8 proudly sports a closed design complemented by sharp, piercing headlights. And that lower trapezoidal black grille? Let's just say it's more than a nod to modernity. To ensure that the vehicle doesn't just blend in with the crowd, Geely added a C-shape design to DRLs on the flanks that results in a fang-like structure, giving it a fierce, distinct appearance.
Let's take a moment to appreciate some high-tech frosting on this electric cake: the roof. Options include LiDAR and cameras, to enable advanced driving assistance. Yes, Geely wants to make your drive safer, but it also intends to make it aesthetically pleasing.
A sneak peek of the Galaxy E8's interior reveals a departure from the usual. The inside aligns with the minimalistic tone of the Galaxy Light concept car. A whopping 45-inch 8K resolution screen powered by a Qualcomm Snapdragon 8295 chip stands as the cockpit's crown jewel.
Sized at 44.5 inches x 5.4 inches with a 0.39 inches thickness, the screen isn't just a visual treat. Geely assures it's also resistant to glare, fingerprints, water, and dust. But is it a triple-screen setup? We're all left in a tad bit of suspense. Geely keeps it sleek with concealed air-conditioning vents and a stripped-down dashboard. And to ensure you grip in style, the steering wheel shows off a polygonal design supported by two spokes.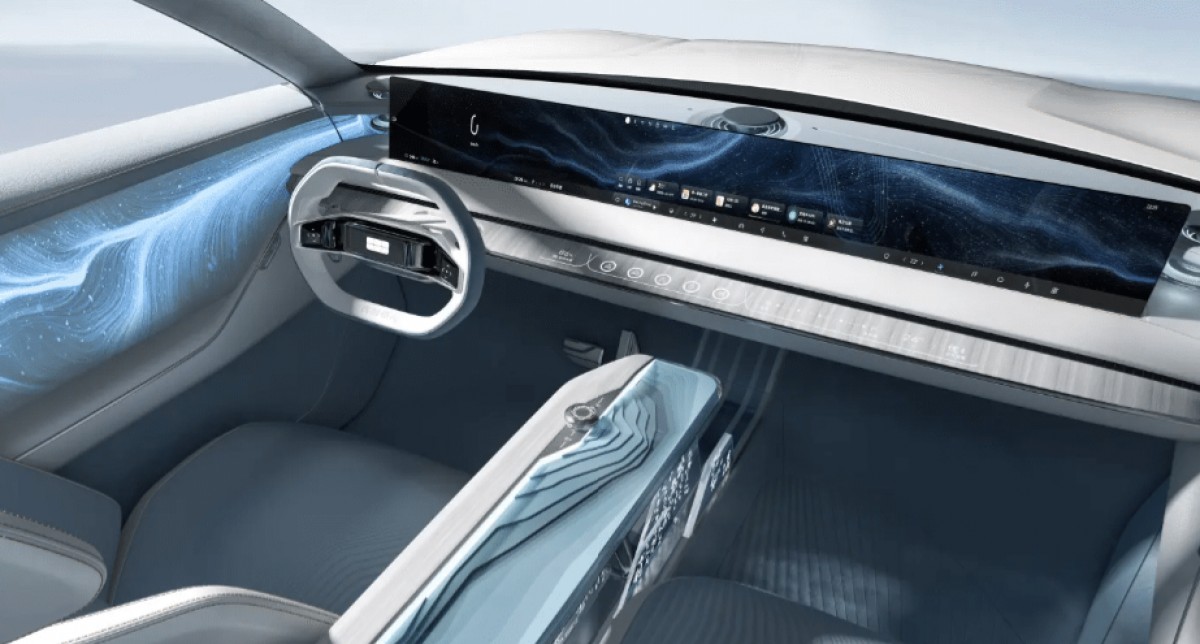 Prototype interior of Galaxy E8
Under the hood, the Galaxy E8 will offer choices. Customers can select between rear-wheel drive and four-wheel drive variants. As of now, details about the low-end models suggest a 400V setup with a 200 kW rear single motor, capable of pushing the car to a top speed of 118 mph.
The Galaxy E8 isn't Geely's latest brand's first foray into the electric world. It follows the Galaxy L7 and L6, cementing the company's dedication to expanding its EV portfolio.
Related
A few years later...... Proton XXX announced as rebadged version of Geely Galaxy E8 in Malaysia
Rear wheel drive, but looks more resemblance to front wheel drive
Reviews
Unknown column 'RWD' in 'where clause'
SELECT models.*, drives.DriveID, drives.Anchor, drives.Thumb, makers.MakerName FROM models LEFT JOIN ( SELECT ModelID, MAX(DriveOrder) AS MaxDO FROM drives GROUP BY ModelID ) AS dlinks ON models.ModelID = dlinks.ModelID LEFT JOIN drives ON dlinks.ModelID = drives.ModelID AND dlinks.MaxDO = drives.DriveOrder LEFT JOIN makers ON models.MakerID = makers.MakerID WHERE models.ModelID IN (56,2023,RWD,BYD,213,2021,Air,348,2022,SR) ORDER BY FIELD(models.ModelID, 56,2023,RWD,BYD,213,2021,Air,348,2022,SR) LIMIT 6; -- 1062, 35.175.107.142
Warning
: mysqli_num_rows() expects parameter 1 to be mysqli_result, bool given in
/home/gsmarena/arenaev/m/_rankingswithpics.php3
on line
37