Greater Bay Technology unveils battery that works in any temperature and charges in 6 minutes
Max McDee, 07 June 2023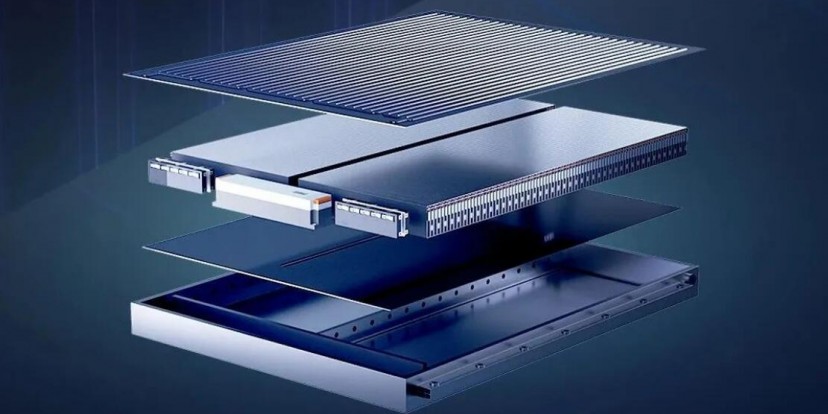 Greater Bay Technology has made a name for itself in the last two years since the company was founded. In this short space of time, its value shot up past the $1,000,000,000 mark cementing its position as a unicorn startup. Its latest unveiling is sure to add to that value - the latest battery tech from Greater Bay Technology is nothing short of revolutionary.
The majority of battery startups try to tackle one issue at a time - energy density, charging times, and temperature resistance. The GBT decided to go after all three at once, and it unveiled its Phoenix battery cell that promises the end of many issues plaguing current electric car batteries.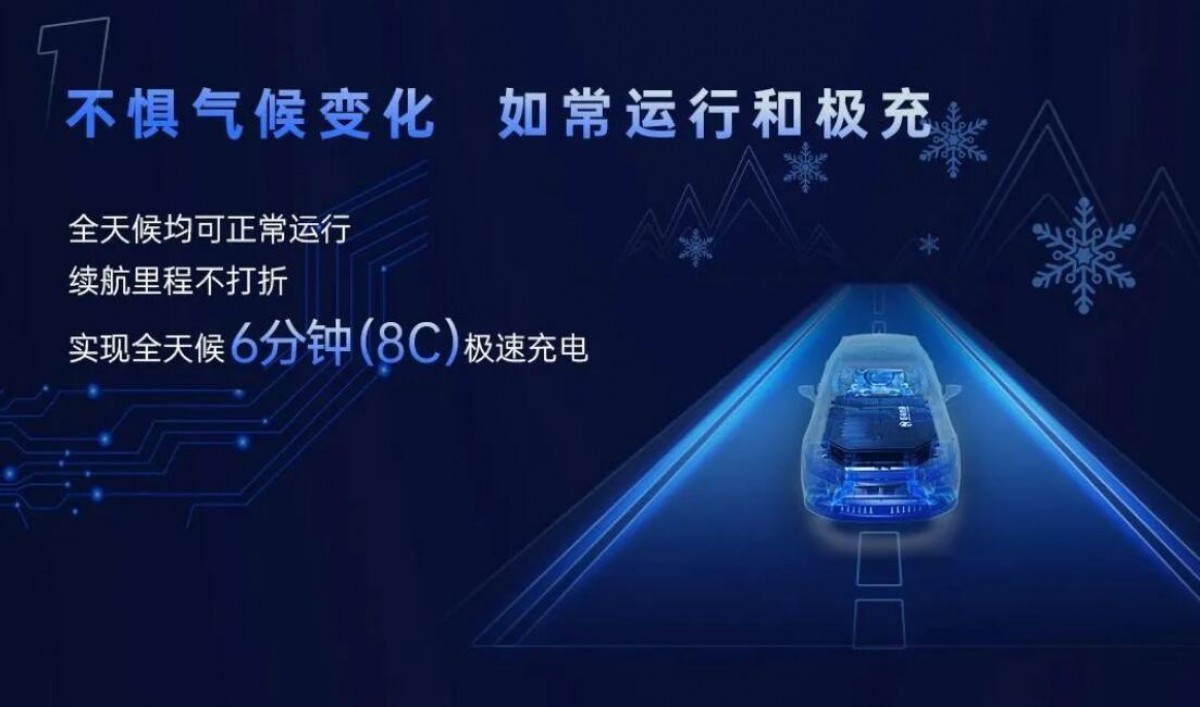 6-minute charge from 0 to 80% SoC promised by the Phoenix battery
First is the fast charging - while we can charge batteries nowadays in less than 30 minutes, and some companies have broken the 20-minute mark, the Phoenix battery cell can charge from 0 to 80% SoC in 6 minutes. It can apparently achieve that rate in a variety of voltages - it can cope with anything from 300 volts to 1,000 volts.
Next up is the extreme temperature handling - electric cars and cold climates just don't work together. Current technology means battery range drops dramatically as soon as temperatures start hovering around freezing levels. The Phoenix battery cell uses superconducting materials, and thanks to new thermal management, it can heat its cells from -4°F to 32°F in just 5 minutes. That's an optimal temperature for a lithium-ion battery, and the new tech keeps that temperature steady regardless of external conditions.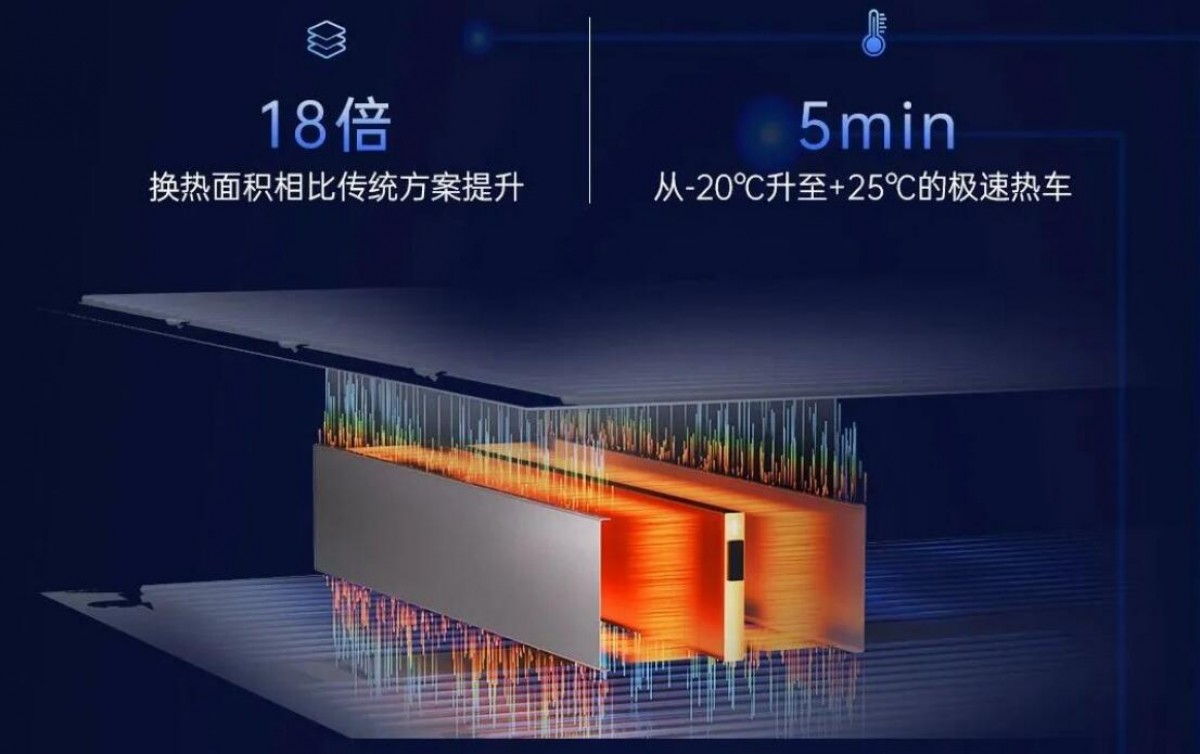 New structural design and superconducting materials means great thermal management
Finally, the new structural design pushes the volume utilization past the 75% threshold, and combined with the highly integrated components it results in a 260 Wh/kg energy density. The company claims that this translates to 620 miles+ driving range and ultra-long service life with an expected 10-year life cycle or 497,000 miles.
This technology is not some pie in the sky, the company's first-generation fast-charging battery is used in GAC's Aion V Plus SUV. This older tech allows the car to add 311 miles of range in just 15 minutes. Aion has quickly become China's third most popular EV brand - right after Tesla and BYD.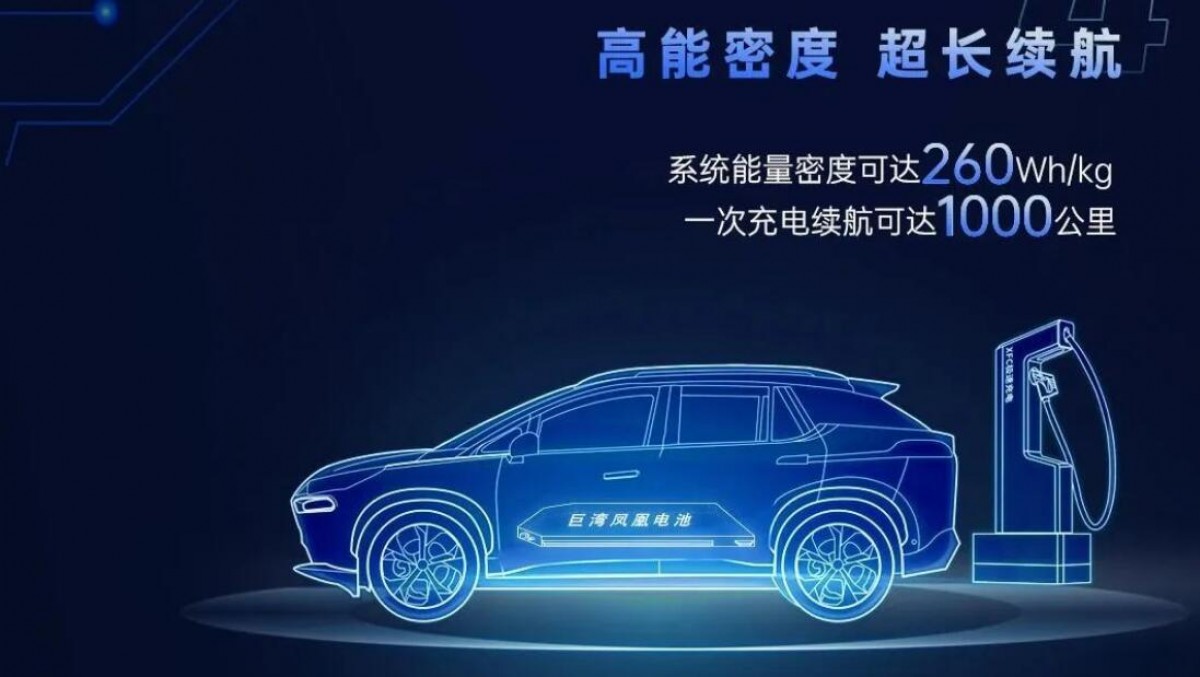 1,000 km of a 6-minute charge sounds like a dream-come-true
A 620 miles battery that charges in 6 minutes regardless of whether it's -4°F or 32°F outside, sounds like a Holy Grail. Heck, even if the 620 miles claim becomes 497 miles in real life and the 6 minutes turns into 10 - this is still a revolution. This battery tech has the potential to accelerate electric car adoption by simply putting the charging on the level with the time it takes to refuel an ICE-powered car. EV range that can match that of ICE-powered vehicles is just a bonus.
How soon can we expect to see this tech in our cars? Greater Bay is building a factory in Guangzhou, China, that will cover 33 ha of land. The first phase will be completed later this year with a production capacity set at 8 GWh - enough for 120,000 vehicles. The first cars with the new battery will come from GAC and will make their way to showrooms early next year.
Wonderfull stypes you present ederim. I wish good Lucky on this way der Didem.
Claims are claims ! The problems are: 1. Fire 2. Cold climate 3. Range 4. Charging Time. On all 4 different development teams have made claims at different times. But none could bring the products to production.
Room temperature superconducting eh? That one slipped under the radar.
Reviews
Popular models