Honda unveils new urban EV concepts
Max McDee, 26 September 2023
Honda is is set to unveil a range of concepts at the Japan Mobility Show 2023 in Tokyo, including a mysterious Specialty Sports Concept, a sustainable small hatchback named Sustaina-C, and the CI-MEV, an autonomous-ready heavy quadricycle.
We didn't even have a photo for the Specialty Sports Concept, but an NSX-style sketch found in the "Honda Dream Loop" illustration might be a good indication of what to expect. This concept is fully electric, but obviously we'll have to wait a while to learn anything about its specs or performance.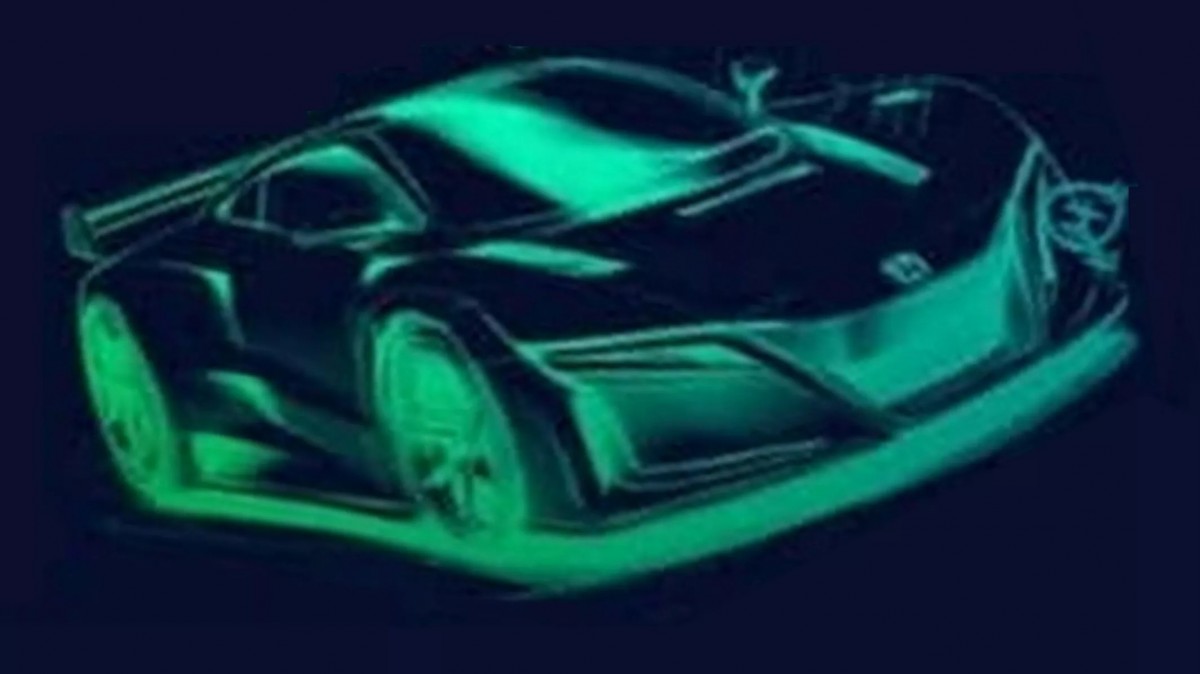 Next in line is the Sustaina-C Concept, which appears to be a boxier evolution of the Honda e. This concept features a body made of recycled acrylic resin, reflecting Honda's commitment to sustainability. The same material is utilized in the Pocket Concept, a compact electric two-wheeler with a futuristic design, aimed at the eco-conscious urban commuter.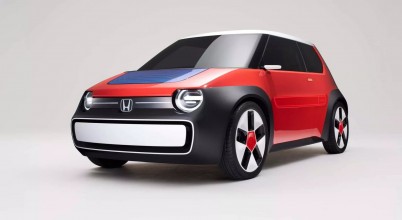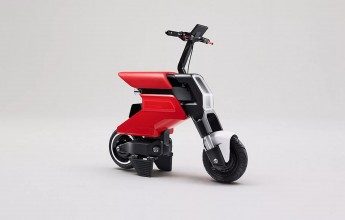 Honda Sustaina C • Honda Pocket
For those who prefer scooters, the SC e: Concept is an electric scooter designed for urban environments. It features the swappable Honda Mobile Power Pack e:, eliminating the waiting time associated with charging.
The Honda CI-MEV is a fully electric urban two-seater combining "Cooperative Intelligence" and autonomous technology. This vehicle is designed as a last-mile solution for individuals with limited mobility, potentially competing with microcars and heavy quadricycles. However, it remains uncertain whether Honda plans to bring this concept to production.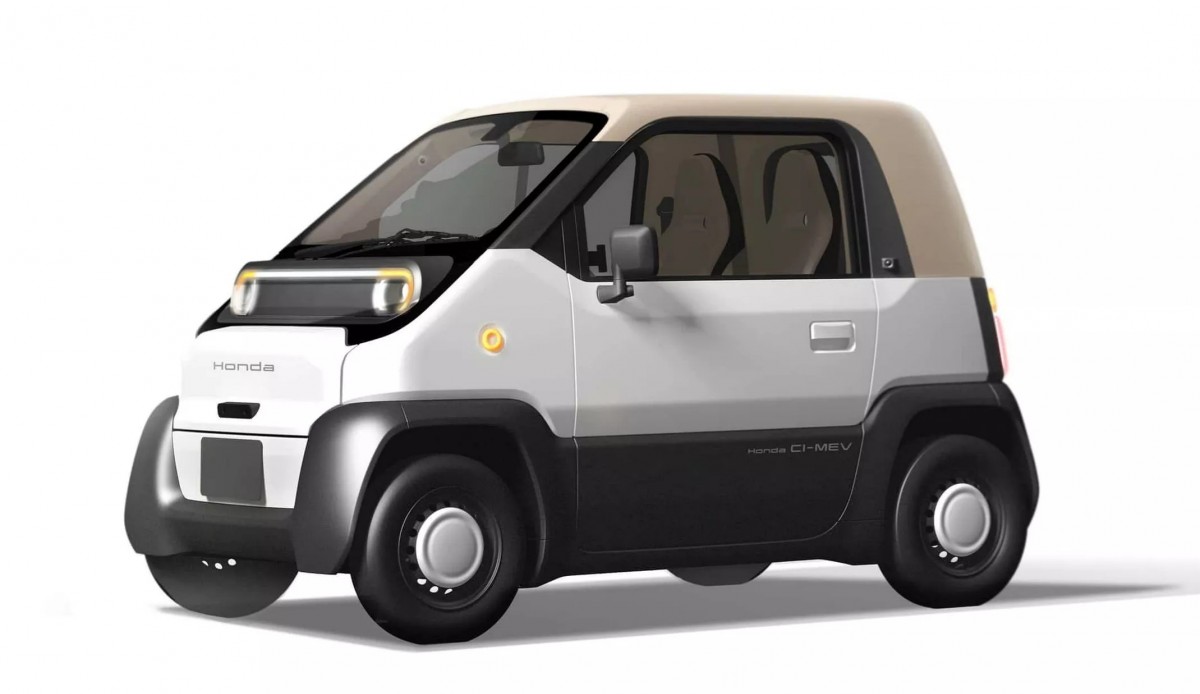 Honda CI-MEV
The lineup also includes a prototype of a light commercial EV and the Honda Autonomous Work Vehicle, an experimental platform with various attachments.
Beyond vehicles, Honda is also showcasing an array of other products, including an interior mockup of the HondaJet Elite II small business jet, an exterior scale model of the Honda eVTOL aircraft, a gas turbine hybrid system, an "alter-ego" robot named Avatar, and the Uni-One seated mobility device using balance control. Additionally, the company will display electric products using the swappable Honda Mobile Power Pack e:, highlighting their commitment to electric mobility.
Honda is inviting attendees to create their own "dream project" using AI on a dedicated website. The resulting drawings will be showcased on LED screens at the event alongside Honda's own projects.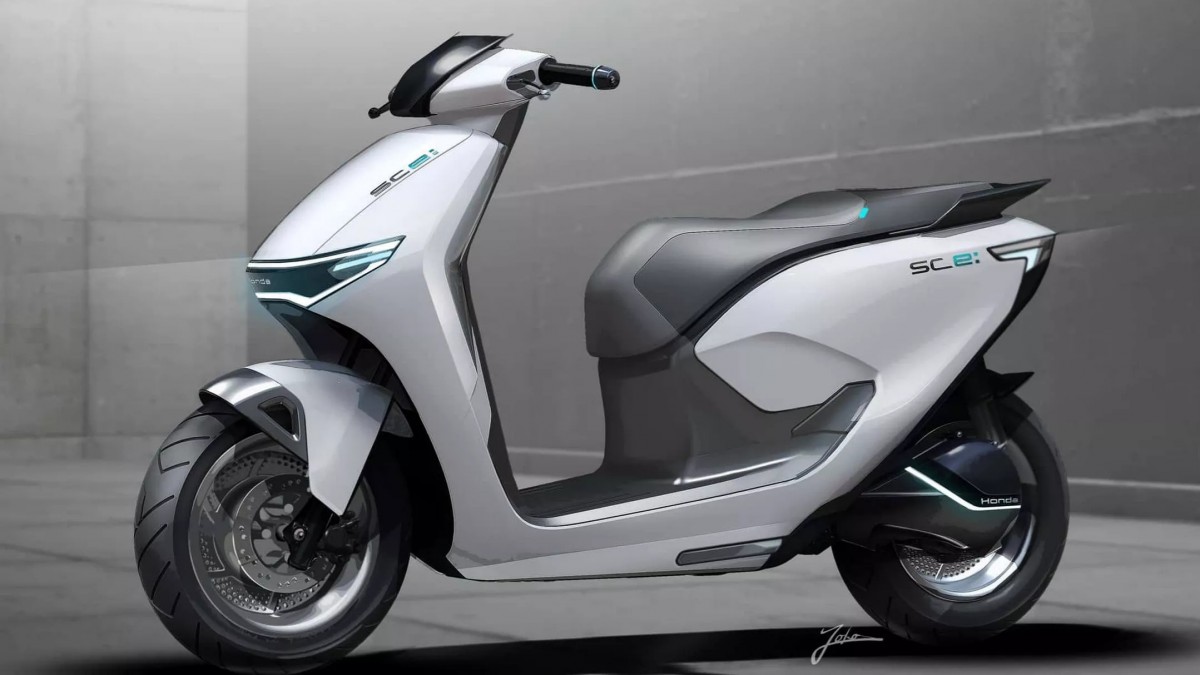 Honda SC e:
With this diverse and innovative lineup, Honda is making a statement at the Japan Mobility Show 2023. The company is not only pushing the boundaries of automotive design but also exploring new frontiers in mobility, sustainability, and interactive technology. Whether these concepts will make it to production remains to be seen, but they certainly offer a glimpse into a future where driving is not just about getting from A to B, but an experience of joy, sustainability, and individuality.
Related
Third generation of NSX can be expected, as Honda CEO mentioned that possibility as an EV. I do interest to see Inspire revived as executive EV sedan instead of simply rebadged Accord in China, and Legend as full size luxury EV sedan
Reviews
Unknown column 'RWD' in 'where clause'
SELECT models.*, drives.DriveID, drives.Anchor, drives.Thumb, makers.MakerName FROM models LEFT JOIN ( SELECT ModelID, MAX(DriveOrder) AS MaxDO FROM drives GROUP BY ModelID ) AS dlinks ON models.ModelID = dlinks.ModelID LEFT JOIN drives ON dlinks.ModelID = drives.ModelID AND dlinks.MaxDO = drives.DriveOrder LEFT JOIN makers ON models.MakerID = makers.MakerID WHERE models.ModelID IN (56,2023,RWD,BYD,213,2021,Air,348,2022,SR) ORDER BY FIELD(models.ModelID, 56,2023,RWD,BYD,213,2021,Air,348,2022,SR) LIMIT 6; -- 1062, 35.175.107.142
Warning
: mysqli_num_rows() expects parameter 1 to be mysqli_result, bool given in
/home/gsmarena/arenaev/m/_rankingswithpics.php3
on line
37