KG Mobility unveils Torres EVX
Max McDee, 21 September 2023
KG Mobility, once known by the less snazzy title of SsangYong Motor, has rolled out its first electric offering, the Torres EVX. And for those of you raising an eyebrow, wondering, "Who?", KG Mobility has more history in its rearview mirror than most realize.
One glance at the Torres EVX and it's evident that KG Mobility has taken its electrification journey seriously. Beyond the obvious green credentials, the sleek lines and horizontal LED daytime running lamps showcase a design ethos that isn't just about sustainability; it's about class. Electric just got a little bit more elegant.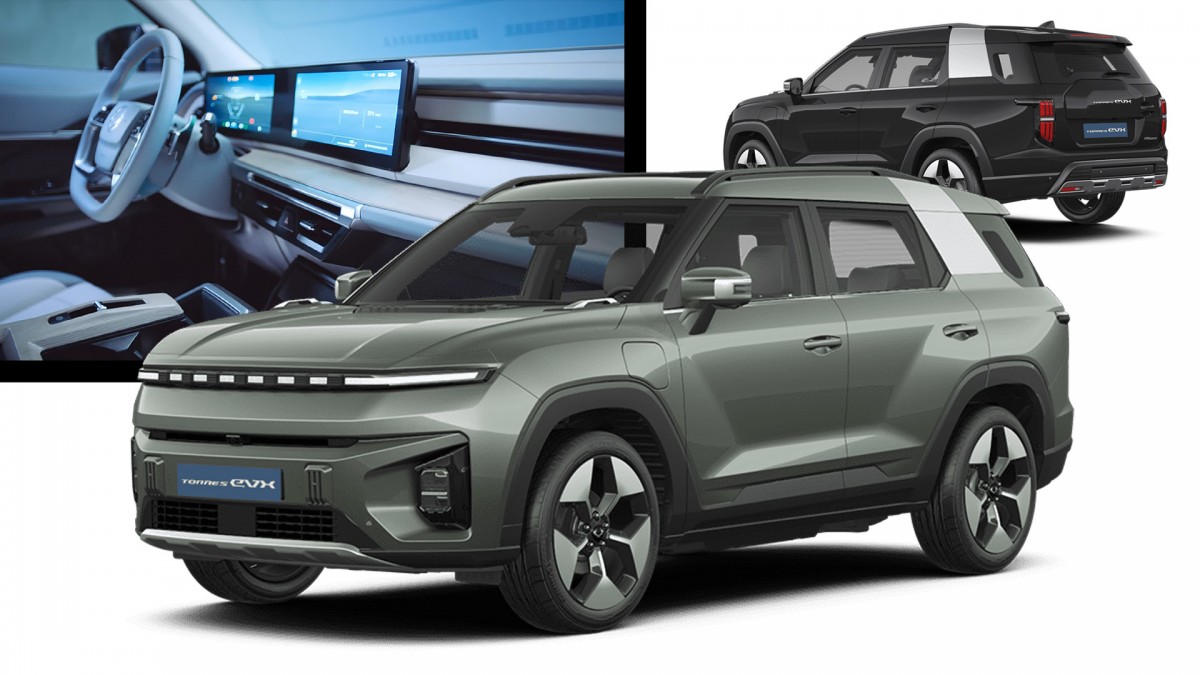 What makes the Torres EVX not just another block on the EV grid? For starters, the vehicle boasts an impressive 17.5 cm (around 6.9 inches for those who think in inches) minimum ride height, making it suitable for the rugged adventurer. Off-road excursions, anyone?
Under the hood – or wherever they hide these things in EVs – the Torres EVX is powered by a 73.4-kilowatt-hour lithium iron phosphate battery, courtesy of BYD. This isn't your average battery; it comes with enhanced safety, a generous energy density, and, most importantly, a longer lifespan. In everyday practical terms, you can expect to travel over 269 miles on a single charge.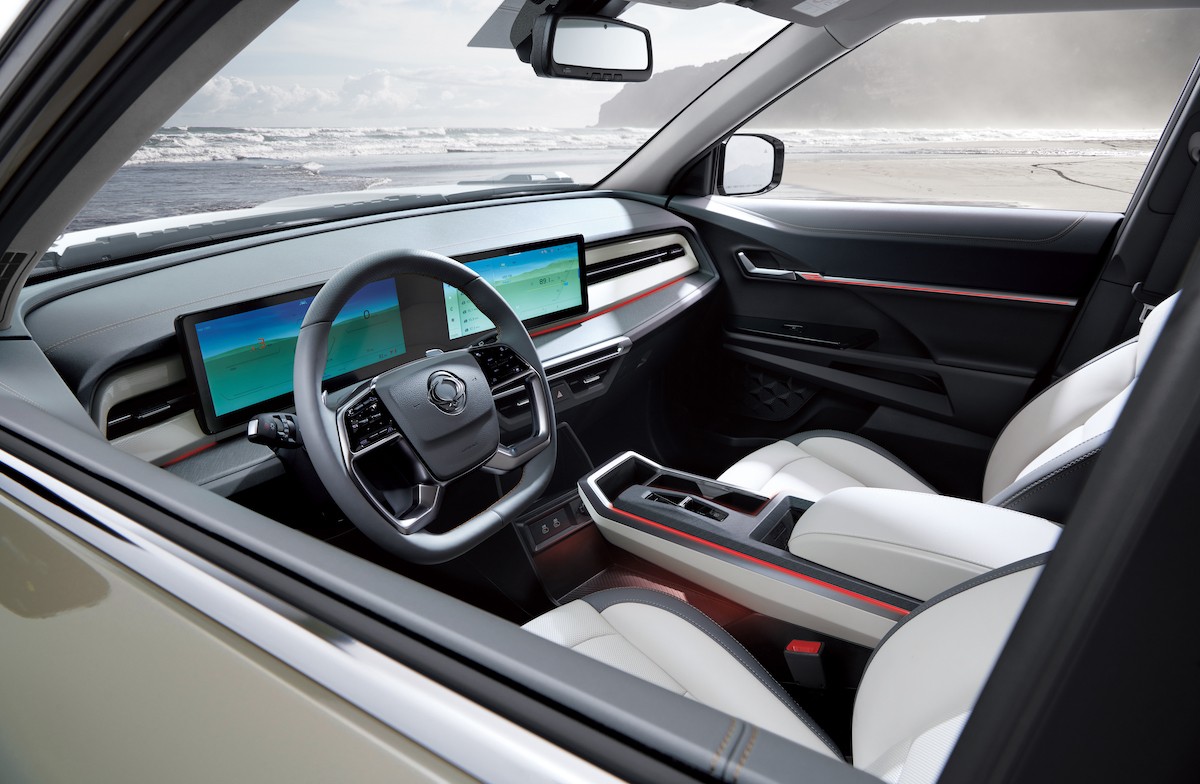 Performance metrics further validate KG Mobility's claim that the Torres EVX is a quite competitive EV in the Korean market. Delivering up to 204 horsepower, it surpasses its gasoline counterpart by a healthy 22%. Furthermore, the maximum torque registers at a commendable 173.6 lb-ft, a 21% bump compared to the gasoline model. No, you won't win any races in the Torres EVX but you will survive a decent off-road adventure.
Electric vehicle is no longer just about moving from point A to point B. The Torres EVX introduces a vehicle-to-lad (V2L) function, enabling the SUV to charge other devices. Yes, this might be the perfect companion for those weekend getaways. And with a capacity to carry up to 29.6 ft³ of cargo, camping trips just became more convenient.
Budget-conscious consumers will find the starting price of $36,000 (in Korea) appealing, especially since it's marked down from the preorder price. Factor in some potential tax credits, and KG Mobility suggests you might snag one for even less.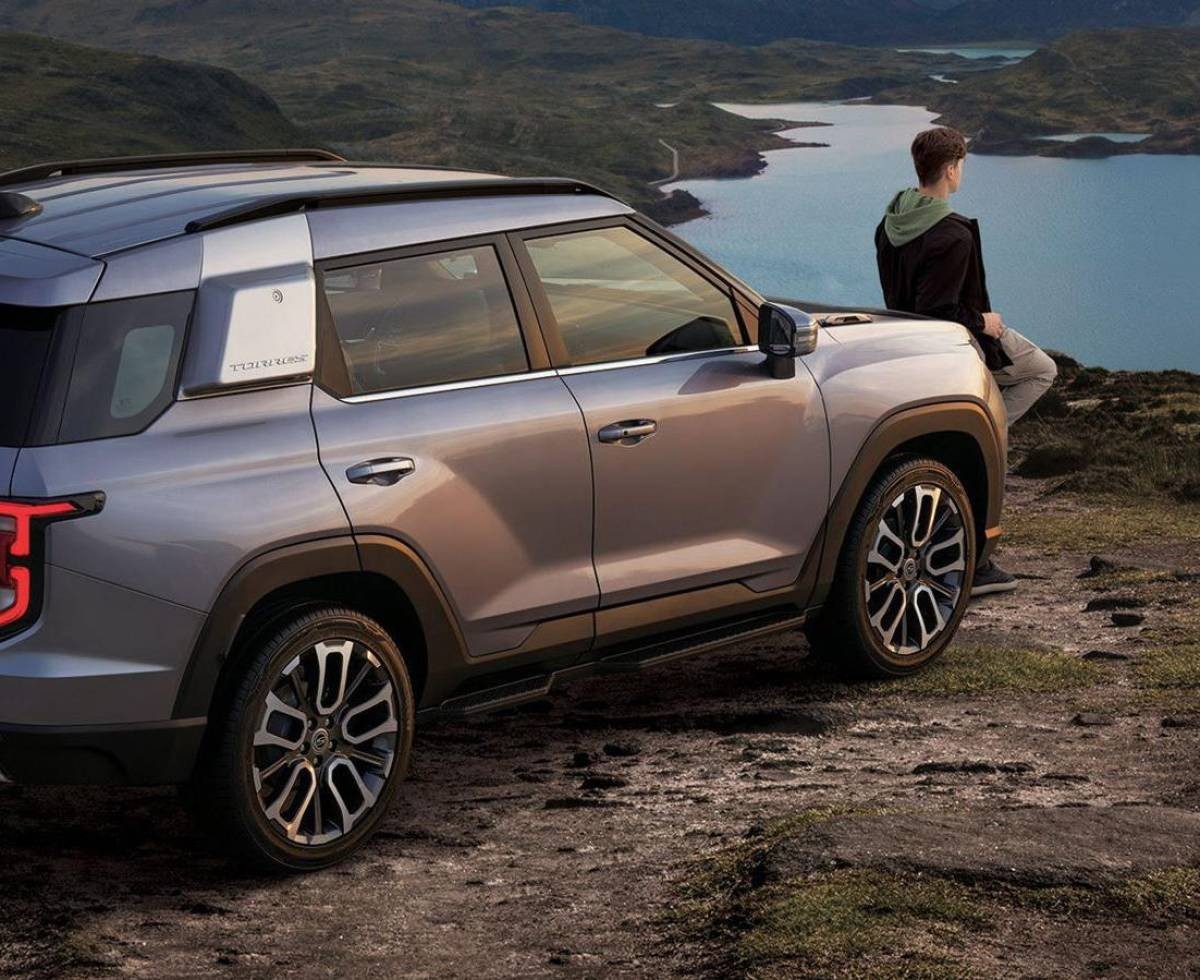 The unveiling of the Torres EVX isn't just about the present; it paints a picture of a company's trajectory. The Torres SUV, which launched just last year, pulled KG Mobility out of a sales rut, with over 50,000 units flying off the lot in a year. The company's shift to profitability – a recorded $21.7 million in the first half of the year – underlines its potential.
Furthermore, KG Mobility is not new to the EV game. Its previous electric entrant, the Korando Emotion, saw international shores even though domestic sales were hampered by battery supply glitches. The roadmap seems promising, with plans to launch a new coupe model by mid-2024 and other electric SUVs down the line.
While it might be tempting to presume that KG Mobility has come full circle with the Torres EVX, this is merely a pit stop. With ambitious plans, from developing a dedicated EV platform to expanding the "environment-friendly" lineup post-2025, KG Mobility is steering its way into an electrifying future.
Related
Nothing yet. Be the first to comment.
Reviews
Unknown column 'RWD' in 'where clause'
SELECT models.*, drives.DriveID, drives.Anchor, drives.Thumb, makers.MakerName FROM models LEFT JOIN ( SELECT ModelID, MAX(DriveOrder) AS MaxDO FROM drives GROUP BY ModelID ) AS dlinks ON models.ModelID = dlinks.ModelID LEFT JOIN drives ON dlinks.ModelID = drives.ModelID AND dlinks.MaxDO = drives.DriveOrder LEFT JOIN makers ON models.MakerID = makers.MakerID WHERE models.ModelID IN (56,2023,RWD,BYD,213,2021,Air,348,2022,SR) ORDER BY FIELD(models.ModelID, 56,2023,RWD,BYD,213,2021,Air,348,2022,SR) LIMIT 6; -- 1062, 35.175.107.142
Warning
: mysqli_num_rows() expects parameter 1 to be mysqli_result, bool given in
/home/gsmarena/arenaev/m/_rankingswithpics.php3
on line
37