Kia is announcing three new EVs on October 12
Vlad, 04 October 2023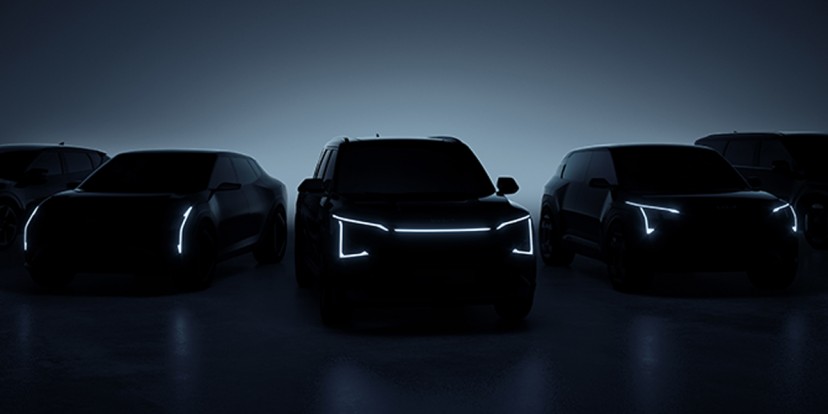 Kia's lineup of EVs has been among the most unique and distinctive so far, and in recent times it's covered more and more of the market at various price points. The Korean company is of course set to continue launching new EVs, and we will get a glimpse of three of those next week, on October 12 to be precise.
That's when Kia EV Day is taking place, an event during which the company says it will announce its future EV vision along with a new model lineup. Specifically, it will present three new small to medium sized EVs, with keynote speakers expected to introduce these as well as Kia's future plans.
Kia EV Day will take place in Yeoju, Korea. Kia wants to make this an annual tradition, an event during which it showcases new EV models, concepts, and technologies, in order to solidify the brand as a leader in sustainable mobility.
Aside from the new models, the existing Kia EV5, EV6 GT and EV9 will also be displayed, and we will get detailed specs for the EV5 that was first introduced at the Chengdu Motor Show in China in August. There will be two new concept EVs at the event too, so it seems like it's going to be a pretty packed first edition.
Related
Nothing yet. Be the first to comment.
Reviews
Unknown column 'RWD' in 'where clause'
SELECT models.*, drives.DriveID, drives.Anchor, drives.Thumb, makers.MakerName FROM models LEFT JOIN ( SELECT ModelID, MAX(DriveOrder) AS MaxDO FROM drives GROUP BY ModelID ) AS dlinks ON models.ModelID = dlinks.ModelID LEFT JOIN drives ON dlinks.ModelID = drives.ModelID AND dlinks.MaxDO = drives.DriveOrder LEFT JOIN makers ON models.MakerID = makers.MakerID WHERE models.ModelID IN (56,2023,RWD,BYD,213,2021,Air,348,2022,SR) ORDER BY FIELD(models.ModelID, 56,2023,RWD,BYD,213,2021,Air,348,2022,SR) LIMIT 6; -- 1062, 35.175.107.142
Warning
: mysqli_num_rows() expects parameter 1 to be mysqli_result, bool given in
/home/gsmarena/arenaev/m/_rankingswithpics.php3
on line
37