Mercedes unveils US prices and trim levels for the EQS SUV
Vlad, 01 September 2022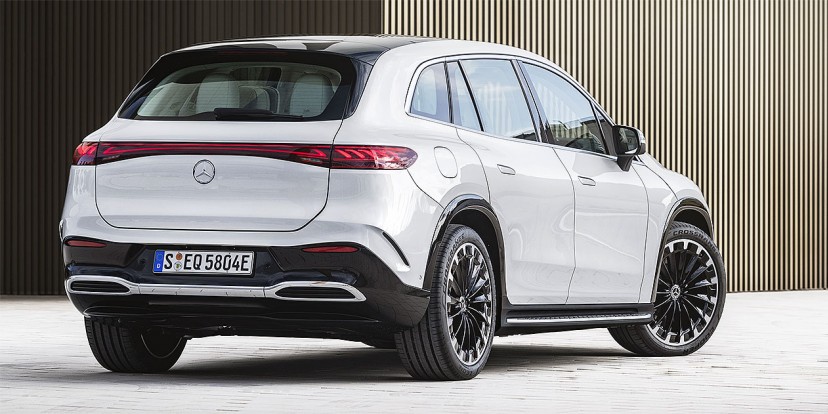 A few days ago Mercedes announced the start of production for the EQS SUV in its Alabama factory in the USA, and today the company has finally unveiled pricing for the American market, along with the available trim levels.
The EQS SUV is, as the name strongly implies, the SUV version of the EQS, built on the same platform. It was announced once in April, then again in early August with European pricing, and now it's yet again in the news for the US pricing details that have so far been missing.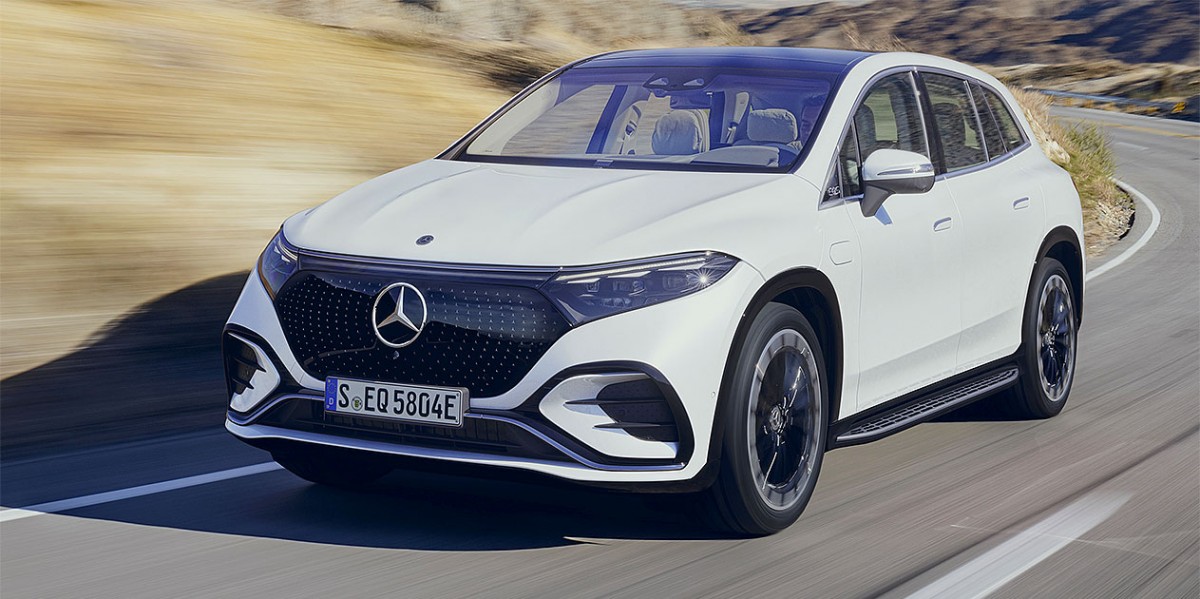 The table below will definitely be the easiest way to get familiar with what's what, but we'll try to summarize. The cheapest EQS SUV in the States will be the EQS 450+ SUV in Premium trim, starting at $104,400. Keeping the same trim level but going to the 450 4MATIC drivetrain means you'll need to pay $107,400, while the EQ 580 4MATIC will cost you $125,900.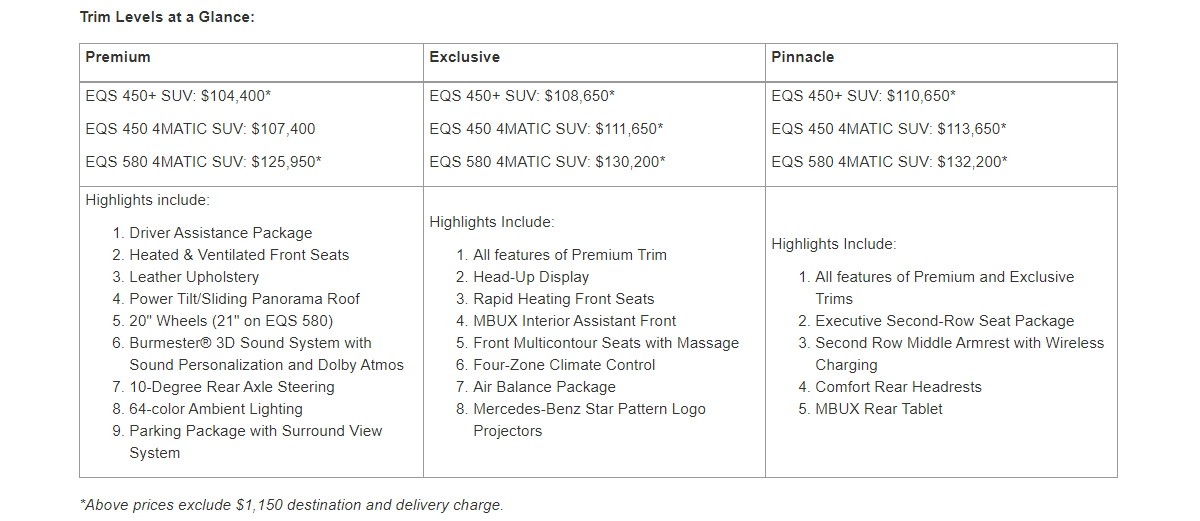 The entry-level Premium trim includes a driver assistance package, heated and ventilated front seats, leather upholstery, a sliding panorama roof, 20-inch wheels (21" on EQS 580), 10-degree rear axle steering, 64-color ambient lighting, a parking package with surround view system, and a "3D sound system" by Burmester.
One level up is the Exclusive trim, which adds a head-up display, rapid heating front seats, the MBUX interior assistant, multi-contour front seats with massage function, four-zone climate control, the Air Balance package, and Mercedes star pattern logo projectors.
The EQS 450+ in this trim is $108,650, the EQS 450 4MATIC is $111,650, and the EQS 580 4MATIC is $130,200. Finally, we have the adequately named Pinnacle trim level, and if you want a Pinnacle EQS 450+ you'll pay $110,650, while the EQS 450 4MATIC will set you back $113,650 and the EQS 580 4MATIC goes for $132,200. Compared to the other two, this one adds executive second-row seats with a middle armrest that has wireless charging built-in for your phone, comfort rear headrests, and an MBUX rear tablet.
All of the prices above exclude the $1,150 destination and delivery charge.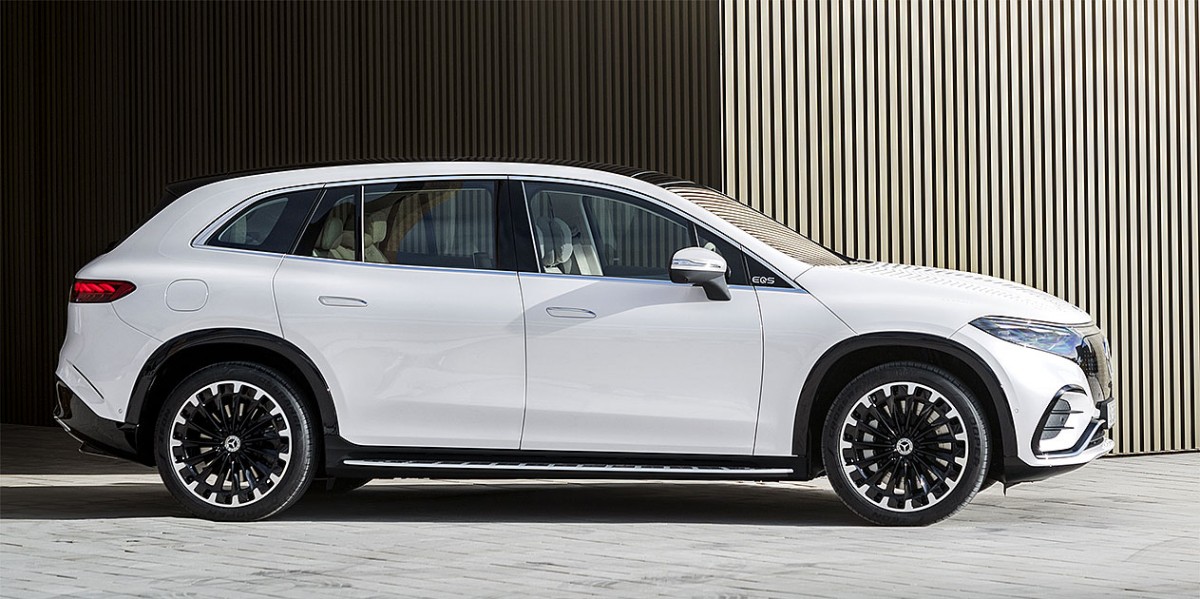 The estimated EPA range figures are 305 miles for the EQS 450+, and 285 miles for the EQS 450 4MATIC and the EQS 580 4MATIC. The latter has an output of up to 536 hp. Buying an EQS SUV in the US will grant you two years of free Mercedes me Charge, and unlimited 30-minute DC fast charge sessions throughout the entire Electrify America network at no additional cost for the first two years.
The EQS SUV is expected to arrive at US dealerships sometime during the fall of this year. This is the first all-electric Mercedes built in the US.
Related
Nothing yet. Be the first to comment.
Popular models