Munro Mk_1 up for pre-order - a heavy duty, off-road, electric SUV
Ro, 06 December 2022
Munro Vehicles is a Scotland-based company founded in 2019 and it just announced its heavy-duty Mk_1, AWD, boxy-looking SUV. It's built to tackle pretty much every type of terrain and it comes in two powertrain variants.
The standard version has 295 hp while the other is considerably more powerful at 375 hp. These two powertrains can be coupled with either a 61 kWh battery or an 82 kWh one providing 306 km maximum range. Alternatively, the Mk_1 can run for 16 hours straight on rough terrain.
Since torque has been prioritized, which is 700 Nm, the SUV can only go up to 129 km/h and the Performance variant can do 0-100 km/h in just 4.9 seconds, which is pretty impressive given the size of this thing. The truck can take up to 1 ton of payload or tow a whopping 3.5 tons.
The Mk_1 supports 100-kW DC fast charging and can do 15-80% in 36 minutes. Using a standard 22-kW AC charger, a full charge from 15% takes three full hours. Munro ensures that even after 160,000 km, the battery will retain 80% of its maximum capacity.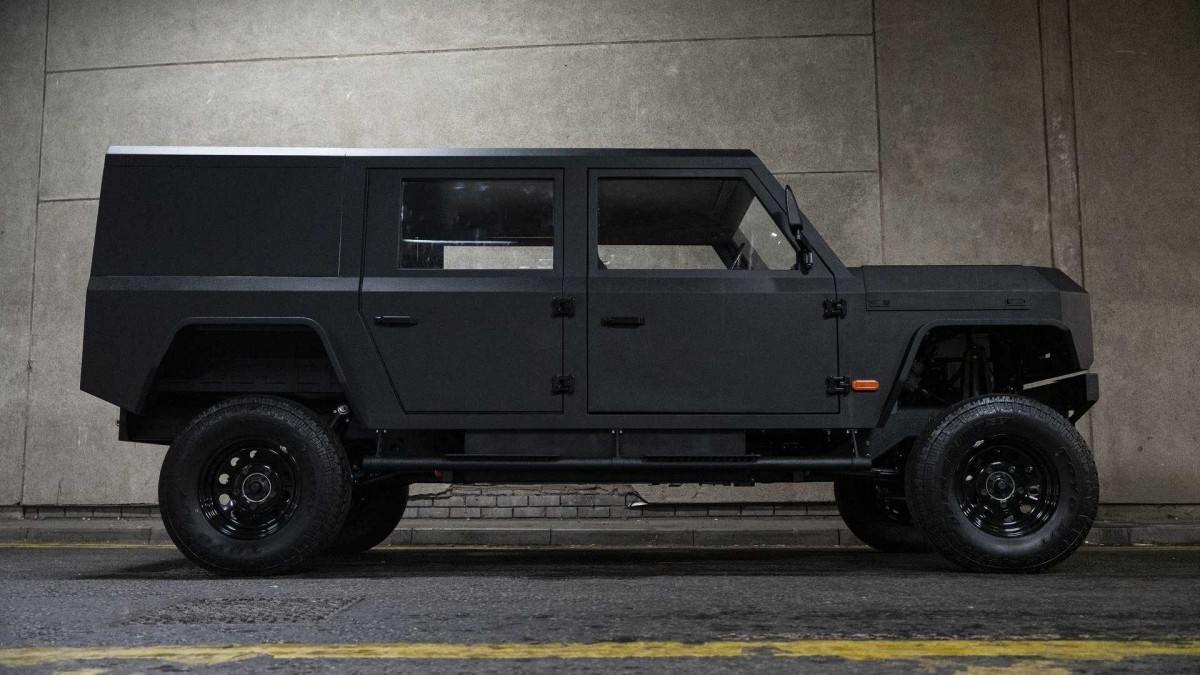 As one would expect from an off-road vehicle, all versions are all-wheel drive, offer central locking differential a two-speed transfer box and if you'd like to, Munro will throw in optional front and rear-locking differentials.
The vehicle boasts an almost ideal 50:50 weight distribution since the axial flux electric motor is mounted between the two front seats. The chassis is made of galvanized, 5 mm thick steel and can accommodate one Euro standard pallet at the back.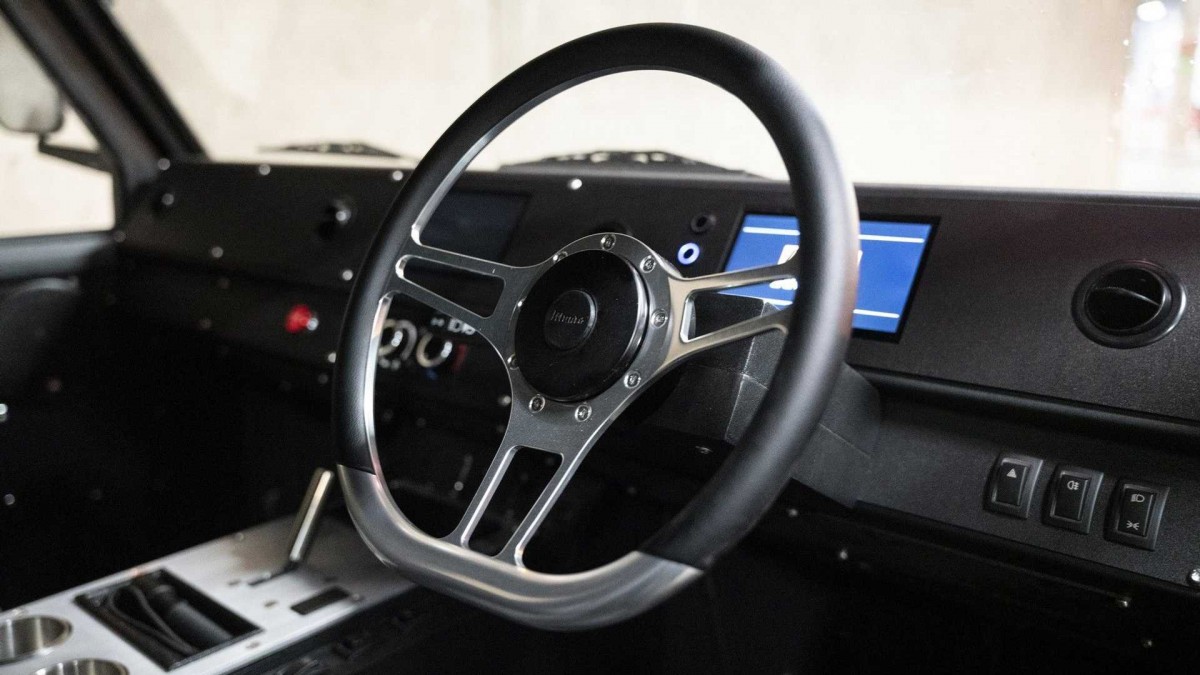 The starting price is £49,995 for the Utility version with five doors and 3302 mm wheelbase. Each Mk_1 is hand-built and deliveries will start next year.
Related
Yes... Except we do not know the range, do not know battery behavior once you stuck this bad boy in pile of mud, or hit it from below on the rock... or while cleaning it with a hose. On the other hand, all said above are fantastic marketing poin...
The body styling and spartan interior surely make clear what this is aimed to be: it's an EV successor to the classic Land Rover Defender. The sort of vehicle for people who just can't use a cushy "modern" SUV pickup, because it n...
Popular models