Nio ET7 is cheaper in Norway than in China
Max McDee, 01 October 2022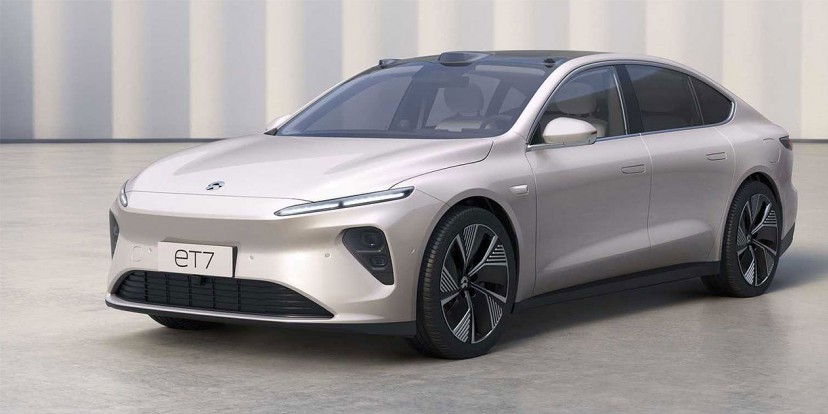 Nio's Norwegian website has been updated with the ET7 configurator, despite the car being officially announced next week. The prices on the website include all the local taxes and even shipping, delivery and all additional costs.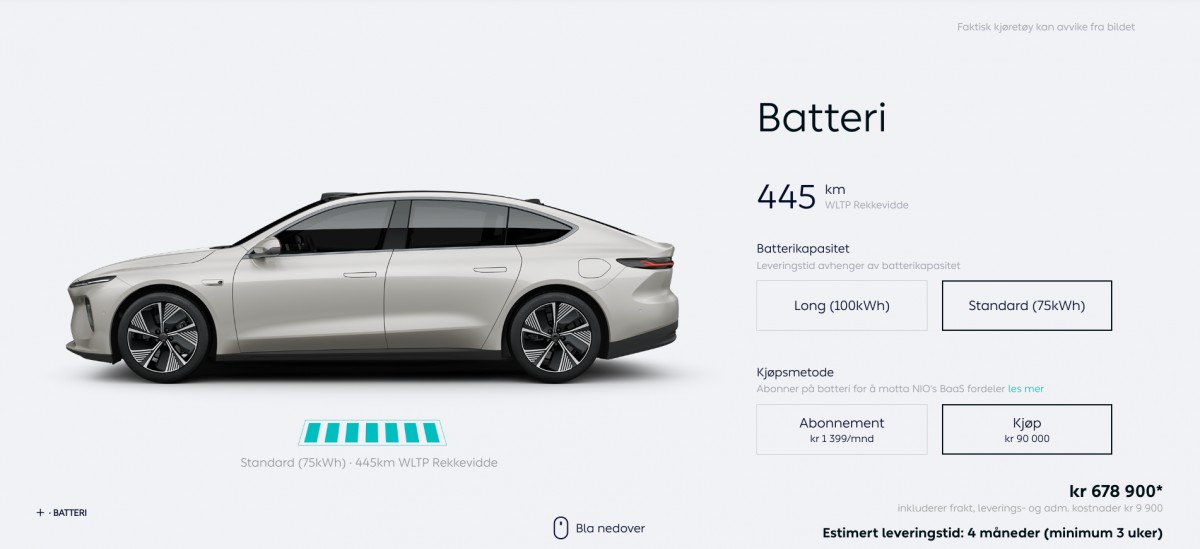 The base model with 75 kWh battery and 445 km WLTP range starts at $62,740 at the current exchange rates. The long range version with a 580 km 100 kWh battery pack starts at $68,800.
Customers buying Nio ET7 have an option to rent the battery rather than paying for it upfront, it lowers the initial price of the car but comes with a monthly rental. The price difference is quite substantial, without the battery purchase both the standard-range and long-range ET7 are priced at $54,100.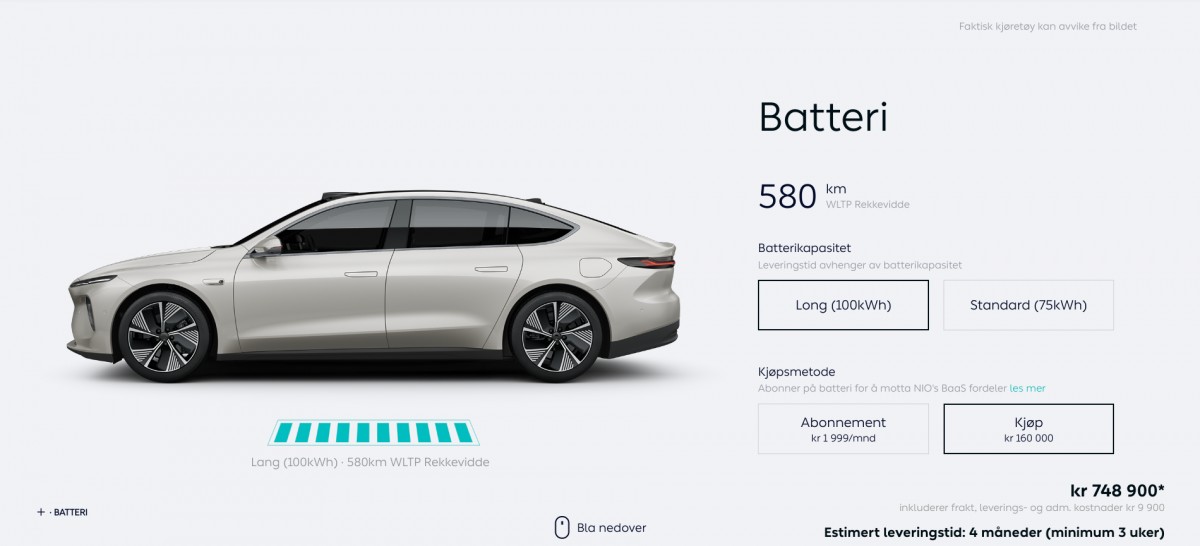 The 75 kWh battery monthly rental stands at $129 and the 100 kWh battery rental is $184 at current exchange rates. Quick look at the Chinese Nio website reveals that prices in Norway are marginally lower, the base model in China starts at $64,400 before any subsidies are applied.
If you are tempted to order Nio ET7 now, you will have to wait for delivery for about four months, that's the time quoted on the website. That's twice a sling as the Chinese customers have to wait.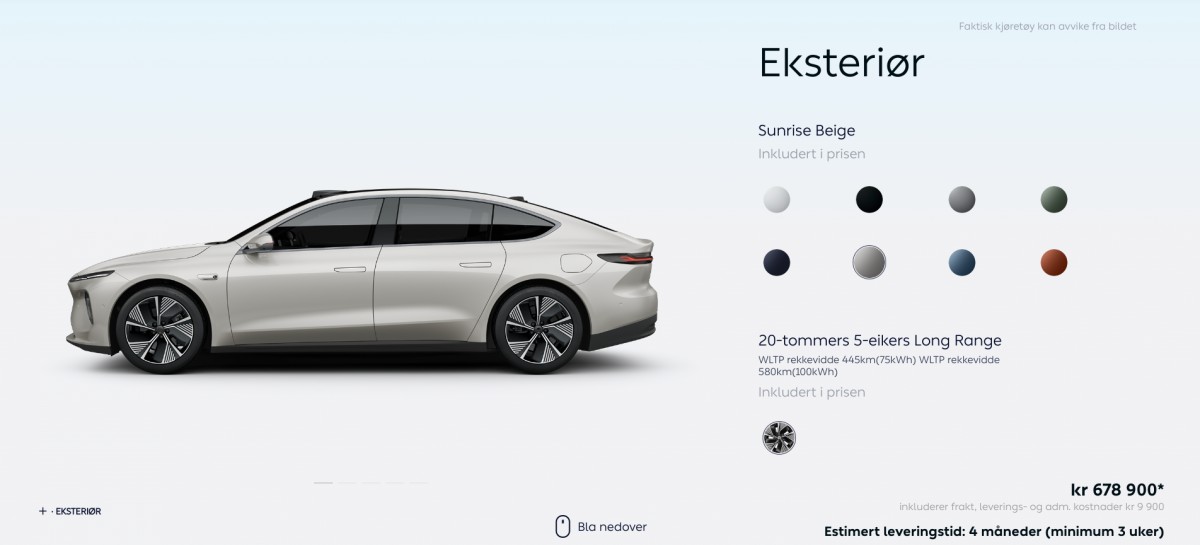 Nio's Norwegian website lists four models as available - ES8, ET7, ES7 and the ET5. The ES8 unfortunately will be only available in Norway since it's based on the older NT platform. The company has confirmed that only cars based on the newer, NT 2.0 EV platform will become available in Europe.
Next week Nio is holding an official brand launch event in Berlin where it will announce its European plans and full model lineup. Pre-orders for all models in Europe will start on the day and will be available in Germany, the Netherlands, Denmark, Sweden and Norway with deliveries scheduled for this year.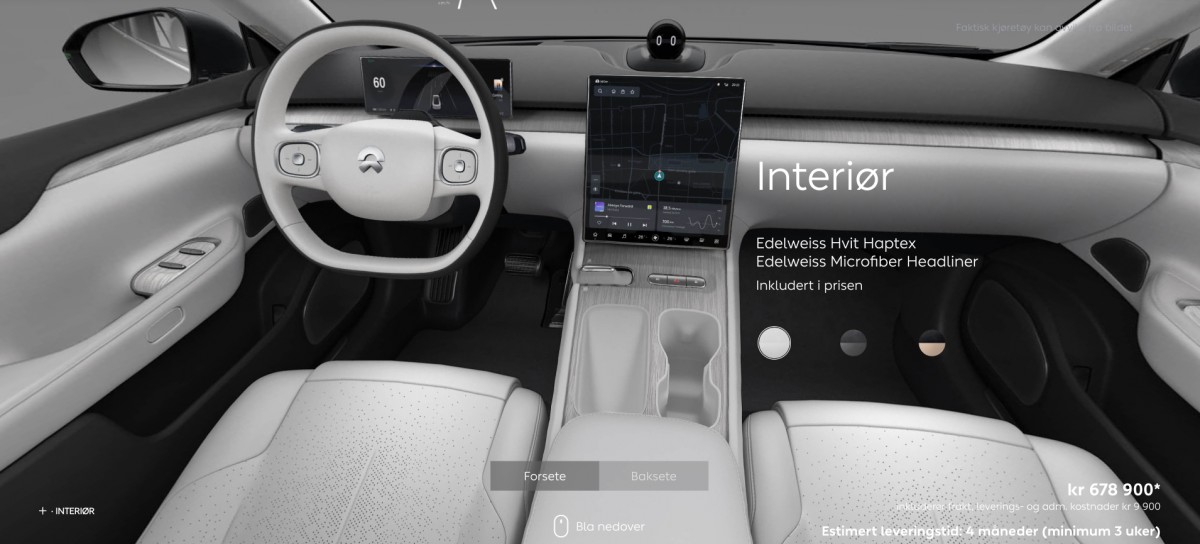 Related
Interesting point, European manufacturers - hopefully - will introduce cheaper, entry models. As for quality, in all honesty I don't think they will even try improving much. If anything, they will most likely try to give as little as possible - ...
Europe must be careful, as China uses its WTO developing nation status, IP preferences, government strong-arming, and outright theft to force out competitors. They did it with rare earth metals processing and will do it within any industry the CCP de...
Reviews
Unknown column 'RWD' in 'where clause'
SELECT models.*, drives.DriveID, drives.Anchor, drives.Thumb, makers.MakerName FROM models LEFT JOIN ( SELECT ModelID, MAX(DriveOrder) AS MaxDO FROM drives GROUP BY ModelID ) AS dlinks ON models.ModelID = dlinks.ModelID LEFT JOIN drives ON dlinks.ModelID = drives.ModelID AND dlinks.MaxDO = drives.DriveOrder LEFT JOIN makers ON models.MakerID = makers.MakerID WHERE models.ModelID IN (56,2023,RWD,BYD,212,2021,Air,348,2022,SR) ORDER BY FIELD(models.ModelID, 56,2023,RWD,BYD,212,2021,Air,348,2022,SR) LIMIT 6; -- 1062, 35.175.107.142
Warning
: mysqli_num_rows() expects parameter 1 to be mysqli_result, bool given in
/home/gsmarena/arenaev/m/_rankingswithpics.php3
on line
37