Nio launches the ES7, its fastest SUV ever with 480 kW of power and impressive range
Vlad, 15 June 2022
Chinese EV maker Nio has just officially unveiled another beauty - meet the ES7. This is Nio's fastest SUV ever, capable of doing 0 to 100 km/h (0 to 62 mph) in just 3.9 seconds. It also stops quickly: 100 km/h (62 mph) to 0 in just 33.9 m (111 feet). It comes with air suspension as standard across the range, and three battery options.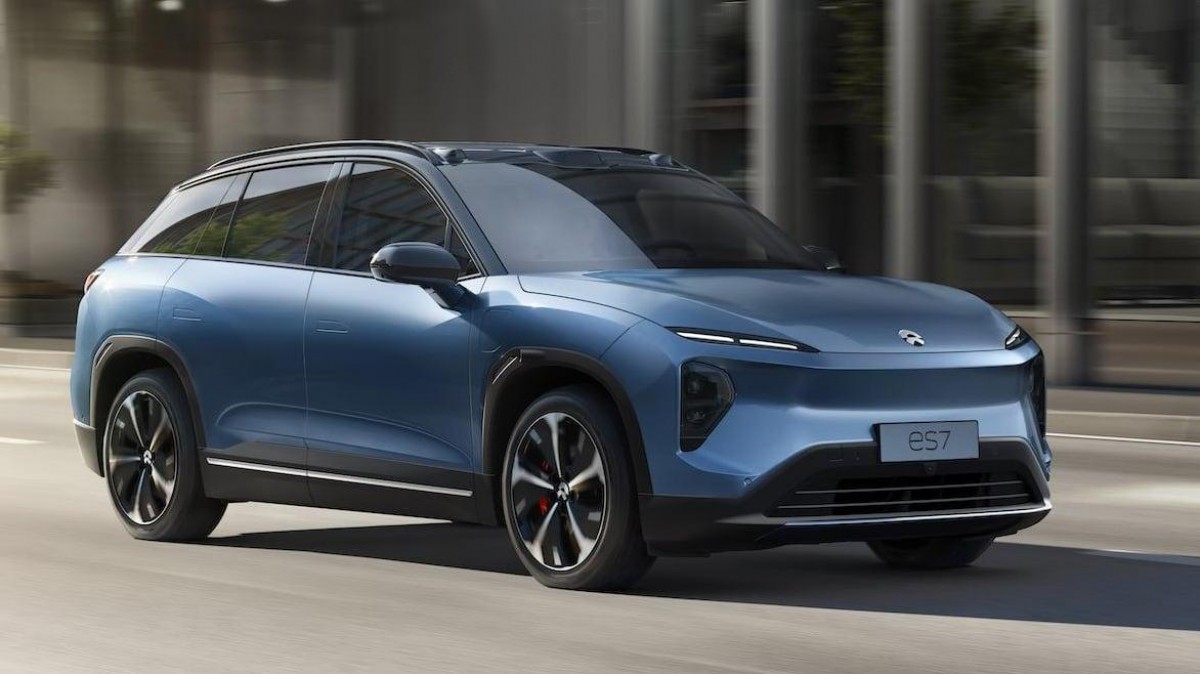 The entry-level 75 kWh Standard Range does 485 km (301 miles) of CLTC range, the middle option 100 kWh Long Range Battery goes up to 620 km (385 miles) CLTC, while the top of the line 150 kWh Ultra Long Range Battery version is rated for over 850 km (528 miles) of CLTC range - Nio's estimate is 930 km (577 miles), but this is based on a simulation. The car's drag coefficient is 0.263.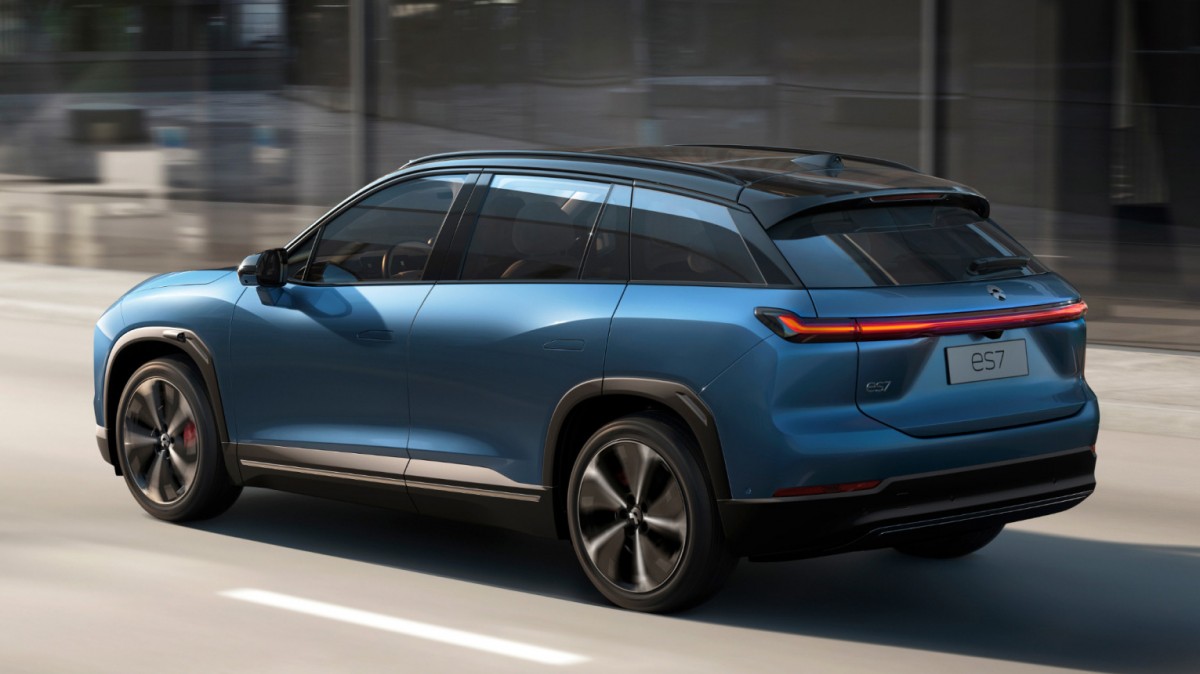 The ES7 has dual motors: a 180 kW (244 PS, 241 hp) one on the front, and a 300 kW (407 PS, 402 hp) one on the rear, together delivering 480 kW (652 PS, 643 hp) of power and 850 Nm of torque. The software offers 10 driving modes, from Sport+ which is the fastest, to Sport, Comfort, Eco, Custom, Snow, Sand, Wet, Easy Pass Through, and Trailer.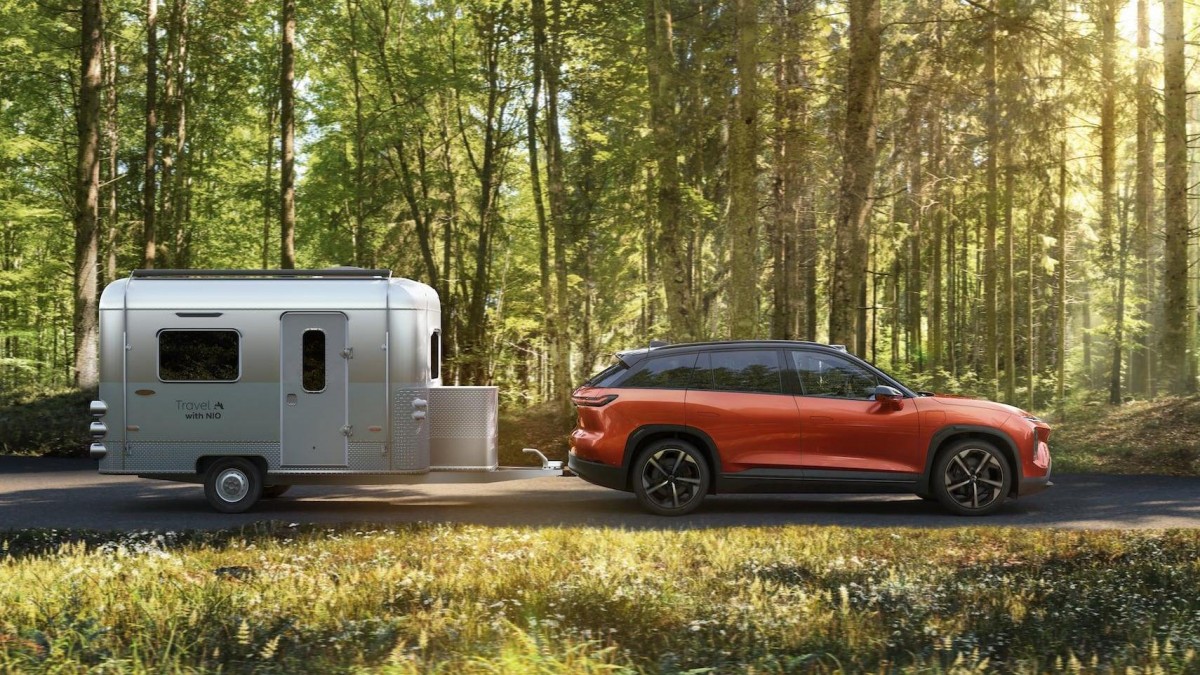 That last one is exclusively tuned for towing scenarios, as the ES7 is one of the first certified EVs in China to be able to tow a caravan or trailer. There's an optional electric tow bar for the purpose, and you can tow up to 2,000 kg (4,409 lbs) while supplying power to the towed equipment. It also supports V2L discharging up to 3.3 kW, so it can power normal household appliances in Camping Mode.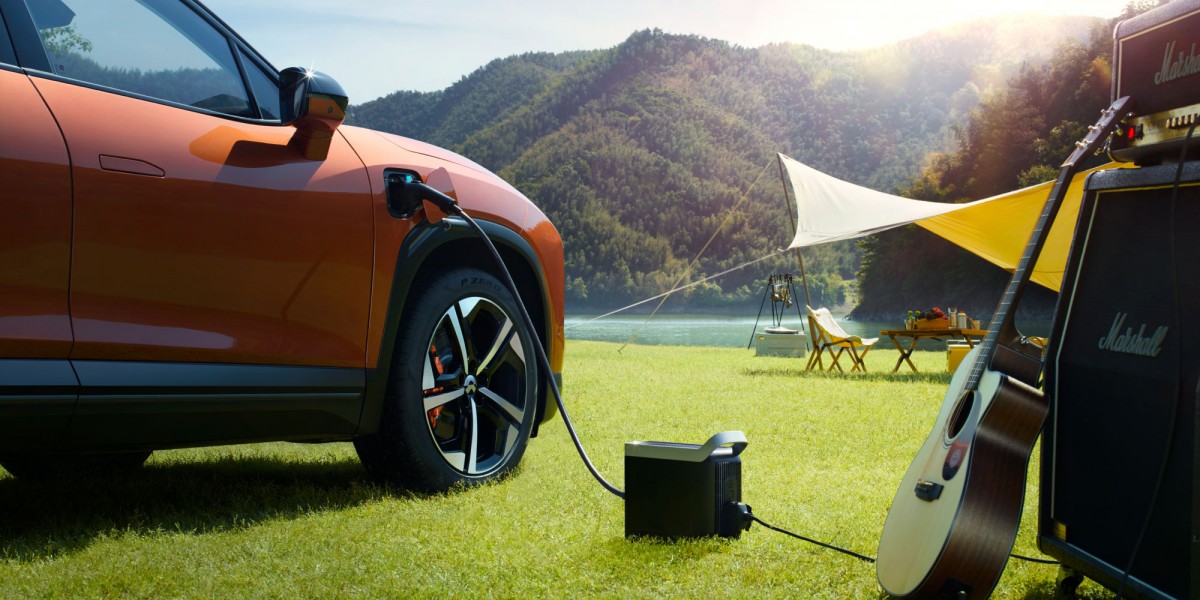 While you're out and about you can also enjoy PanoCinema, the AR/VR compatible digital cockpit system developed together with Nreal. You can get a pair of custom AR glasses that can project an effective 201" screen at 6m (19.6 feet). This can make for some pretty immersive viewing when combined with the ES7's 7.1.4 Dolby Atmos surround sound system.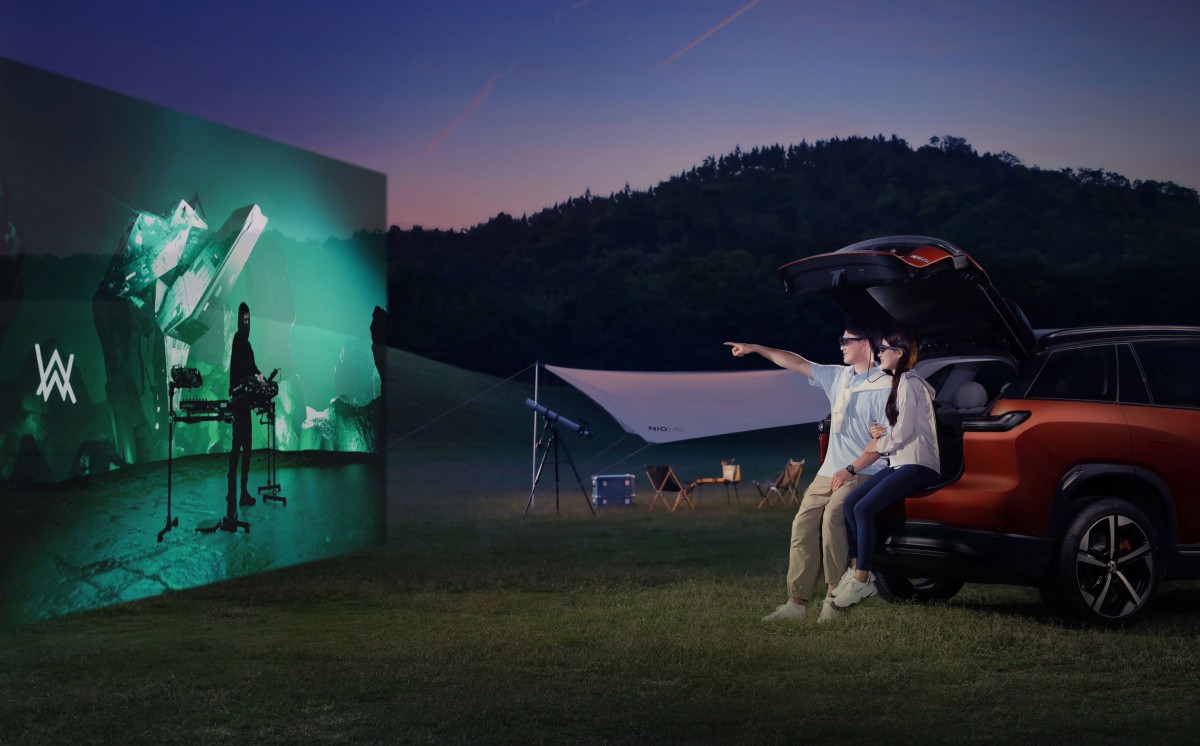 The boot / trunk capacity is 658 l (23.23 cubic feet) including the underfloor compartment, and with the seats folded flat the loading length is 1,880 mm (74"). The car measures 4,912 mm (193.3") in length, 1,987 mm (78.2") in width, and 1,720 mm (67.7") in height. The wheelbase is 2,960 mm (116.5").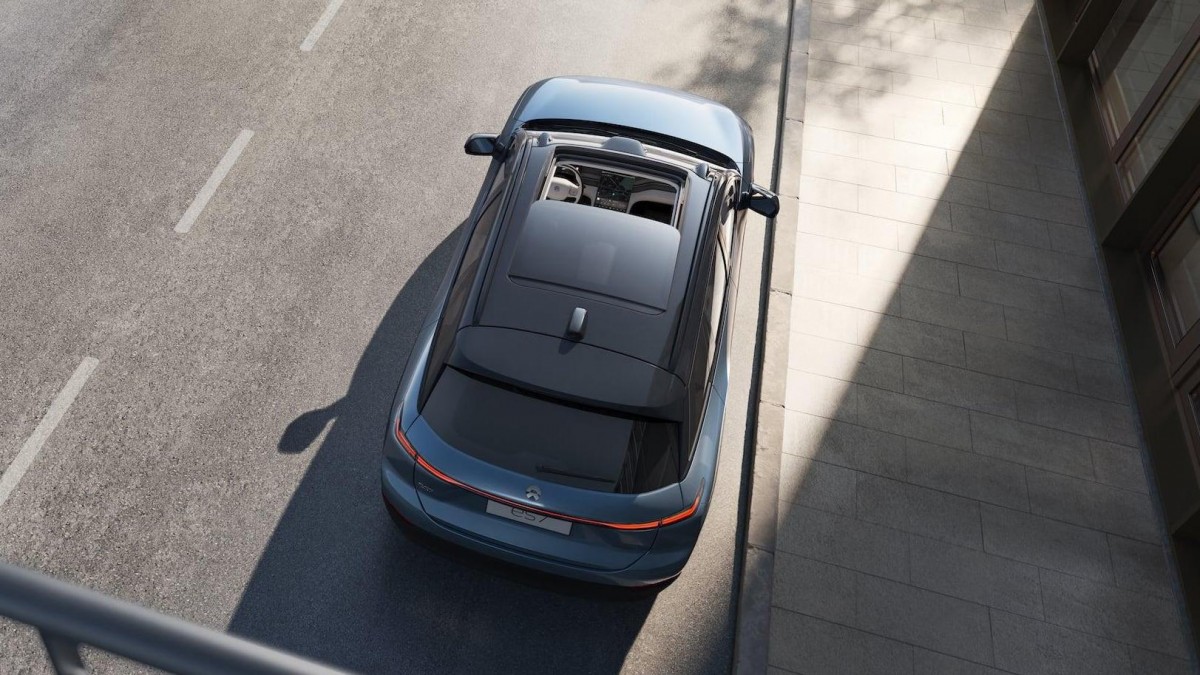 Inside, you get a 256-color ambient lighting system, and there's a fully flat floor too. The front seats come with heating, ventilation, a built-in massage system, and three air cushions. The heated rear seats have power adjustable backrests, while the driver's seat cushion can be extended by up to 60 mm (2.3") to fit even the tallest of people comfortably.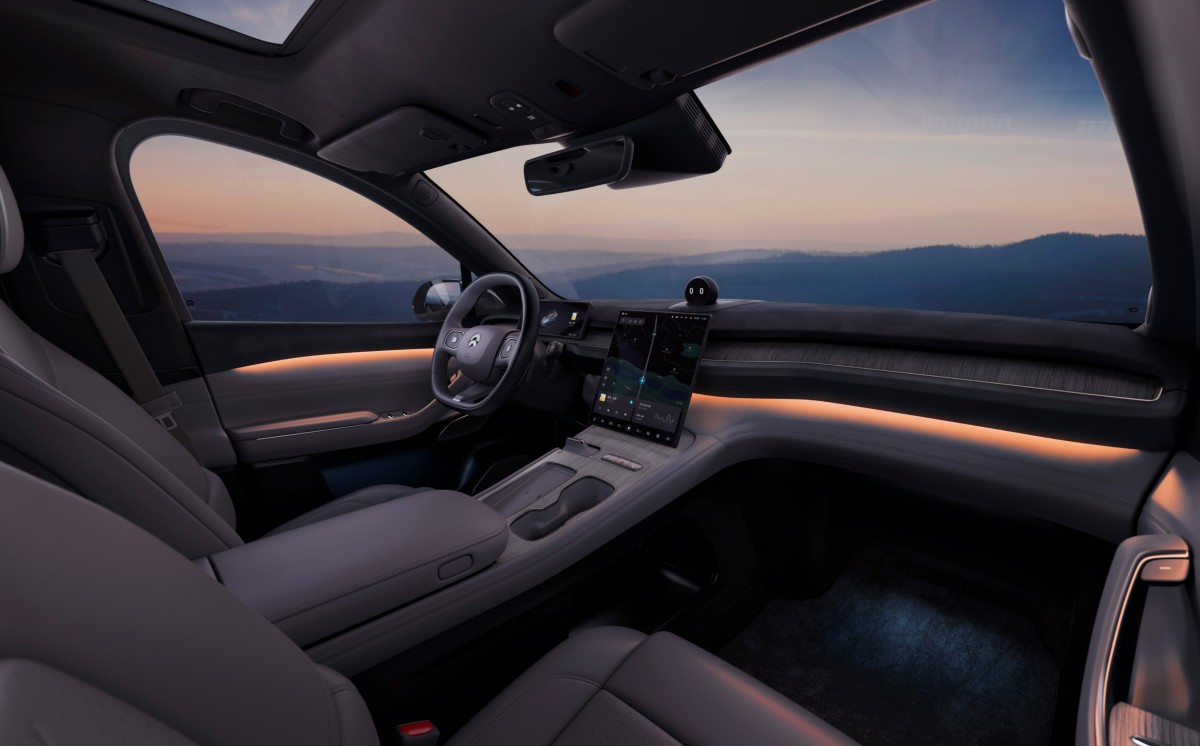 You can pick between three "interior themes" (don't call them color schemes): Pamir Brown, Onyx Black, and Edelweiss White. These "themes" are applied on the seats, door panels, instrument panel, steering wheel, and seatbelts. The ES7 features Nio's Digital System Banyan, now on its second generation. It has 5G support, Bluetooth 5.2, Wi-Fi 6, NFC, and UWB.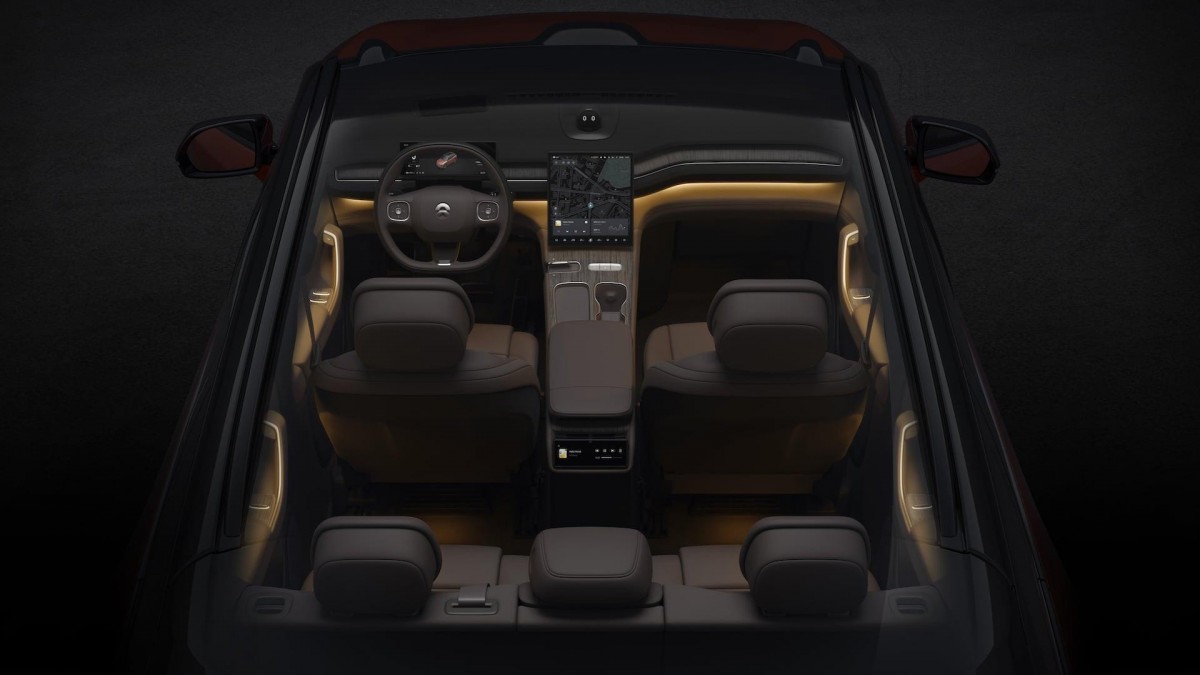 The center display is a 12.8-inch AMOLED, while the Head-Up Display now boasts 260,000 colors and comes with a "more sophisticated image quality". It also supports automatic brightness and height adjustment.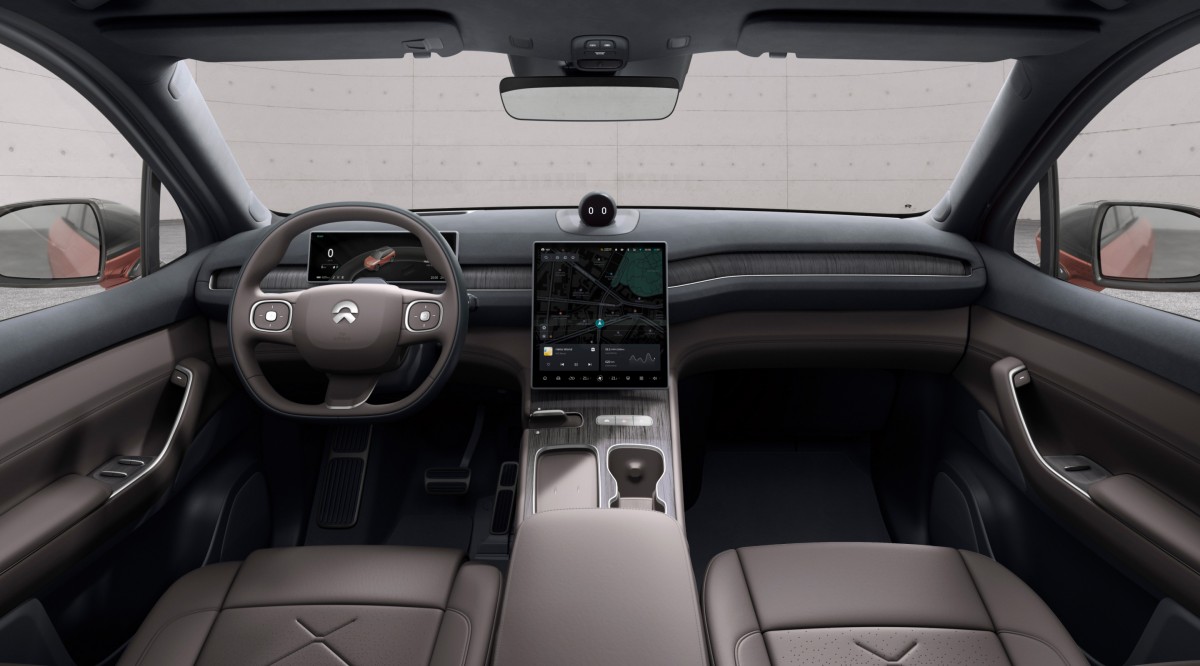 The ES7 starts at CNY 468,000 ($69,710) with the 75 kWh battery. With the 100 kWh battery, it starts at CNY 526,000 ($78,349). There's also an ES7 Premier Edition for CNY 528,000 ($78,647). All of these prices are before subsidies. If you want to use Nio's Battery-as-a-Service (Baas) system, then the pre-subsidy price starts from CNY 398,000 ($59,283). BaaS requires you to rent the batteries from Nio for an added extra monthly cost.
The Nio ES7 is available for pre-order in China today through the Nio app, and deliveries will start on August 28. It looks like the 150 kWh battery version will arrive at some later point. It's unclear when the ES7 will make it to Europe, but hopefully soon.
Related
If you bought at 43, after an almost 5x increase within a couple of months (May to October 2020) the correction doesn't really come as a surprise... Of course it's easy for me to be smart retrospectively. I still think you will get you...
Nio has some magnificent cars and appears to have a great future. Now if only it's stock price would reflect this. I bought 5000 shares of NIO at an average price of 43.76 a couple of years ago. Shares are now 20.77 and I'm down around $117,000. T...
It would be competitive at 2/3rd of the price, but at the listed prices it's too expensive for what it is.
Reviews
Popular models