Nissan introduces three new Ariya trims in Europe, including top 389 hp version
Vlad, 01 April 2023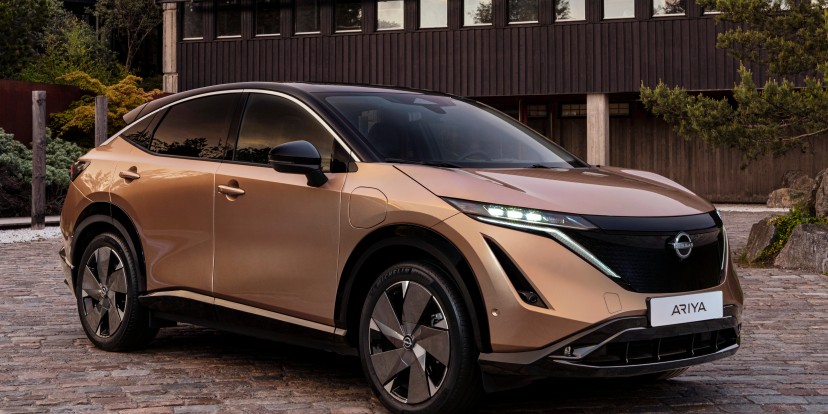 Nissan may be constantly having issues manufacturing the Ariya, but that isn't stopping it from introducing new versions of the EV. Case in point: there are now three new trims in Europe, including a new top of the line version called Ariya Evolve+ e-4ORCE, which develops 290 kW of power (389 hp). This was already offered in the US, and now it's made it across the pond.
It comes with the 87 kWh usable capacity battery which is good for up to 498 km (309 miles) of range according to the WLTP combined cycle. The electric motors have 600 Nm of torque, and the car accelerates from 0 to 100 km/h (62 mph) in 5.1 seconds. Top speed is limited to 200 km/h (125 mph), while towing capacity is 1,500 kg (3,306 lbs).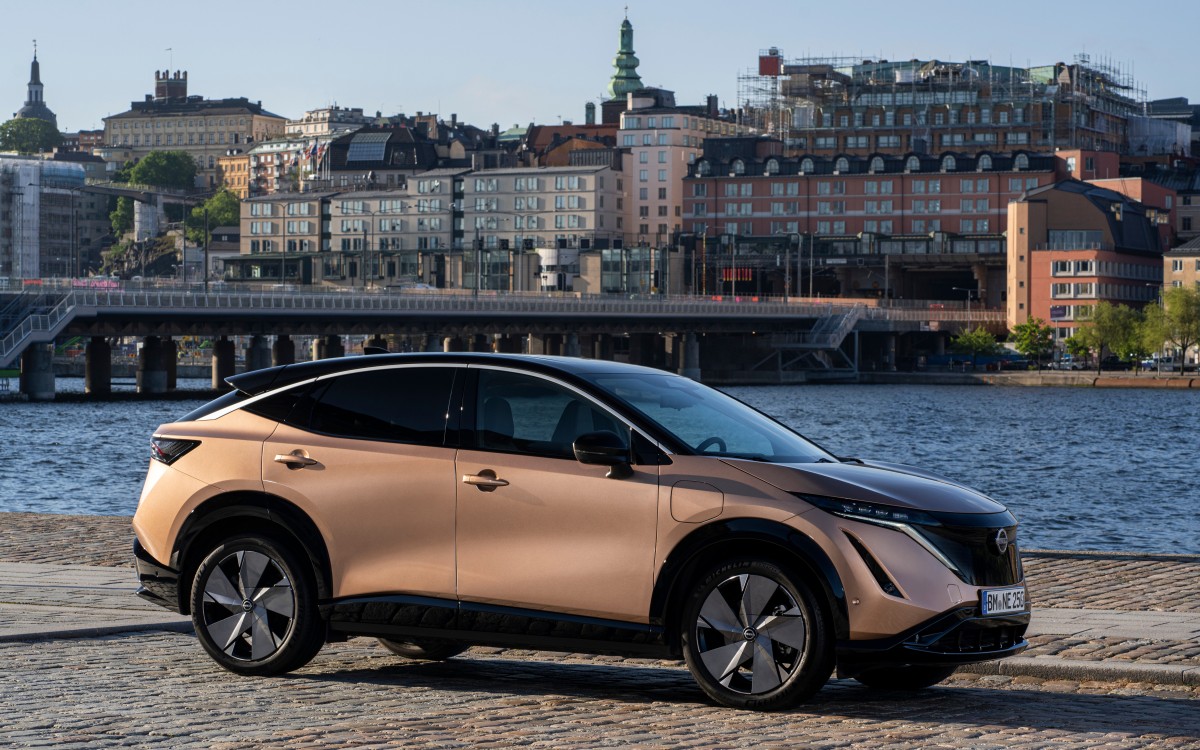 At the other end of the pricing scale, we have the new entry-level model, the Ariya Engage 2WD, offered with either the 63 kWh or 87 kWh usable capacity batteries. With the former, the electric motor develops 160 kW of power (218 hp) with 300 Nm of torque, the acceleration is 7.5 seconds, and the range is 404 km (251 miles) WLTP.
With the bigger battery, you get 178 kW (238 hp) of power, the same 300 Nm maximum torque, 7.6-second acceleration to 100 km/h, and a range of up to 536 km (333 miles) WLTP. Both of these versions have a 160 km/h (100 mph) top speed and 750 kg (1,653 lbs) towing capacity.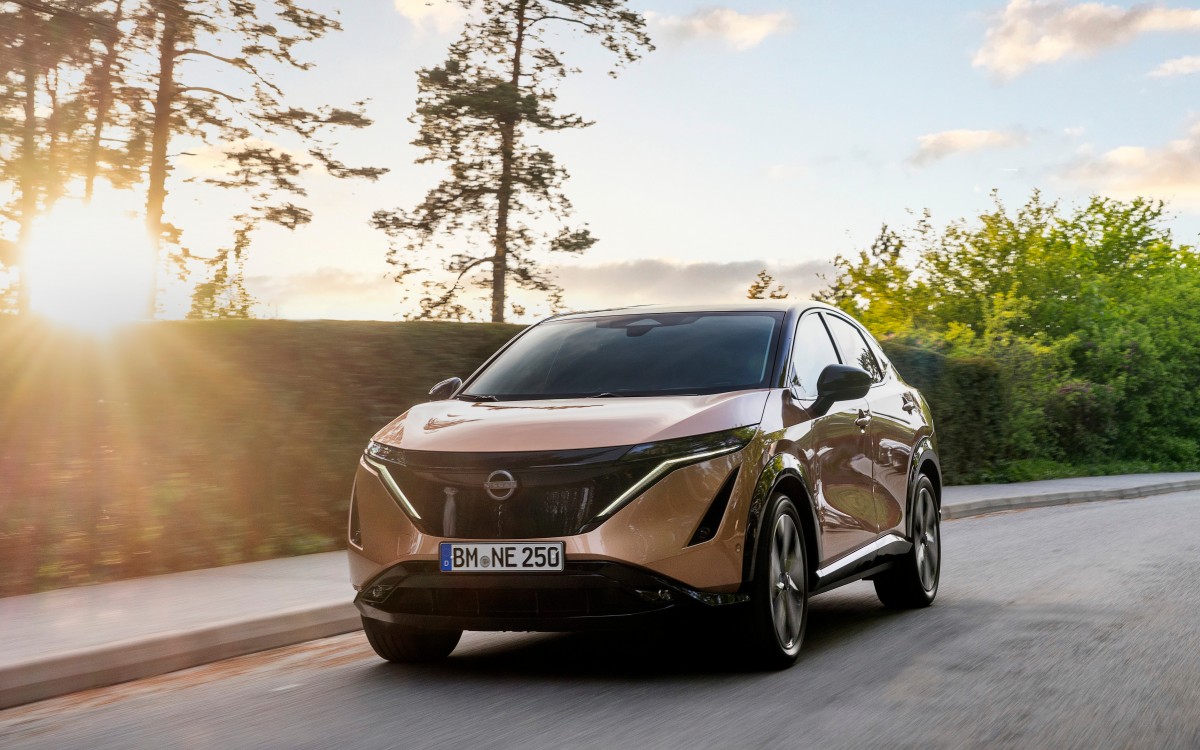 The Engage trim comes with LED headlamps with high-beam assist, front fog lamps, LED rear fog lamps, heated mirrors with automatic folding capabilities, and 19-inch alloy wheels with aero covers, while on the inside you get dual 12" TFT screens, power "one-touch" windows, and adjustable drive modes.
The Evolve+ trim has a panoramic retracting sunroof, intelligent rear view mirror, head-up display, power-adjustable centre console and steering column, DAB radio, Bose 10-speaker stereo system, temperature-controlled front seats, 20-inch alloy wheels with aero covers, and a Nappa Blue leather seat trim.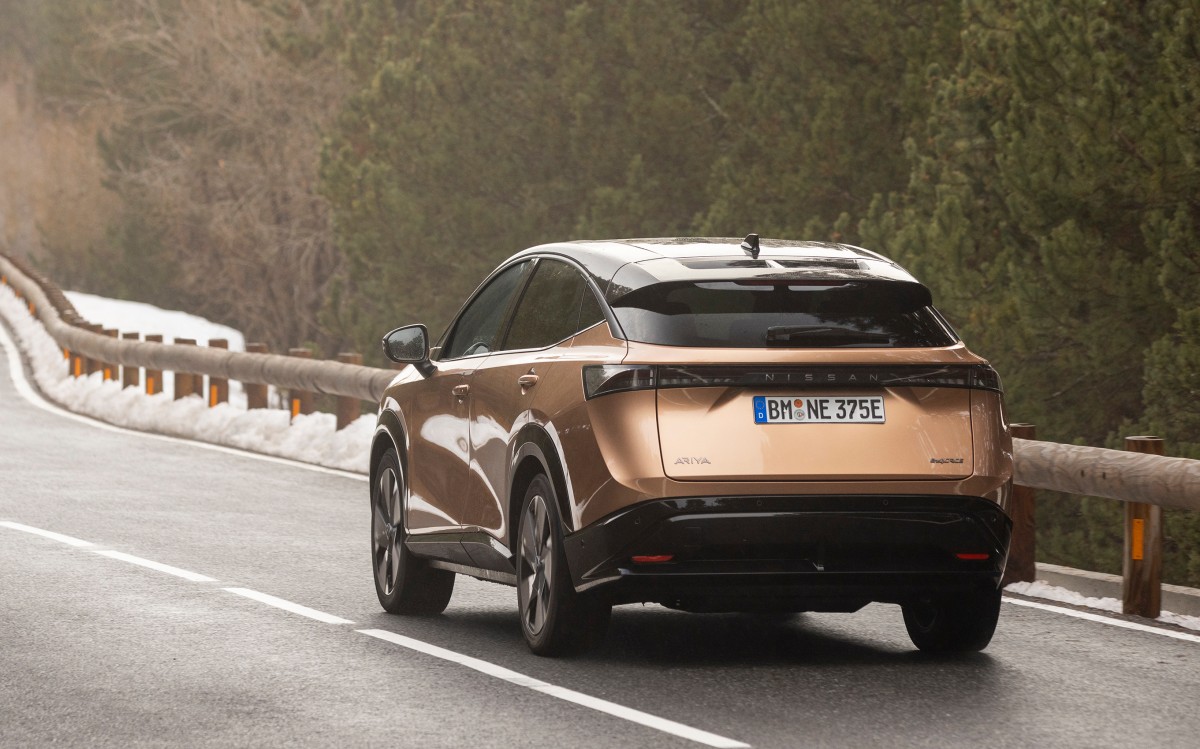 All of the Ariyas sold in Europe come with an 8-year or 160,000 km warranty. The order books for the three new trims open on April 3.
Related
Article says "All of the Ariyas sold in Europe come with an 8-year or 160,000 km warranty", which is not actually correct. 8 years or 160,000 km warranty applies only to the Lithium battery. Warranty for the rest of the car is shorter.
Reviews
Popular models