Polestar 2's single motor version gets a boost in battery capacity, charging, range, and power
Vlad, 27 April 2022
Today the Polestar 2's most affordable version is getting more power and more endurance from a new battery chemistry. This allows newly produced SR (Standard Range) single motor Polestar 2 units to use 69 kWh of their battery, up from 64 kWh.
That increase also enables an ever so slightly faster charging capacity, now 130 kW DC (up from 125 kW DC). But wait, there's more! The power went up to 170 kW (from 165 kW), and of course the range estimate has been improved too: now Polestar reckons the car can do 474 km (294 miles) WLTP, up from 440 km (273 miles) WLTP.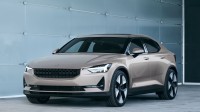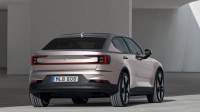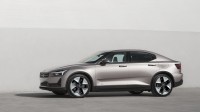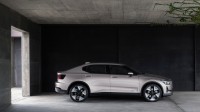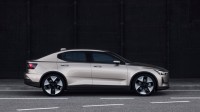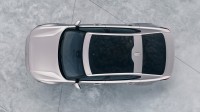 Polestar 2 in new Jupiter colorway
Additionally, all Polestar 2 models are focusing even more on sustainability, with the aluminum in the wheels being replaced with low-carbon aluminum that is produced using renewable energy. Also, the aluminum tray that carries the battery casing only contains aluminum from smelters that use renewable energy. Combined, these measures will result in a total CO2e reduction per car of 1,350 kg.
Similarly, Polestar's strategy on interior materials is to increase the use of renewable, recyclable, and recycled materials, and now in the Polestar 2 an improved optional Nappa leather upholstery is available with greater sustainability credentials, thanks to a new supplier.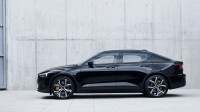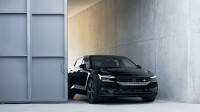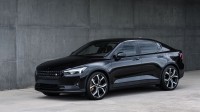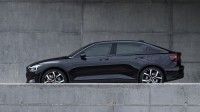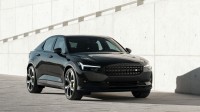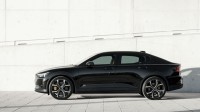 Polestar 2 in new Space colorway
There are two new exterior colors: Space (which replaces Void), and Jupiter (replacing Moon). The default color is now Magnesium. There are new designs for the standard 19" and optional 20" wheels too, as well as an optional removable sunshade for the panoramic glass roof.
The performance software upgrade with maximum output of 350 kW and 680 Nm is now included in the Performance Pack in Europe, and the heat pump has an improved optimal temperature range: between -7°C and 25°C.
Related
Nothing yet. Be the first to comment.
Reviews
Popular models