Second-hand Teslas are down $18,000 from their peak six months ago
Ro, 30 January 2023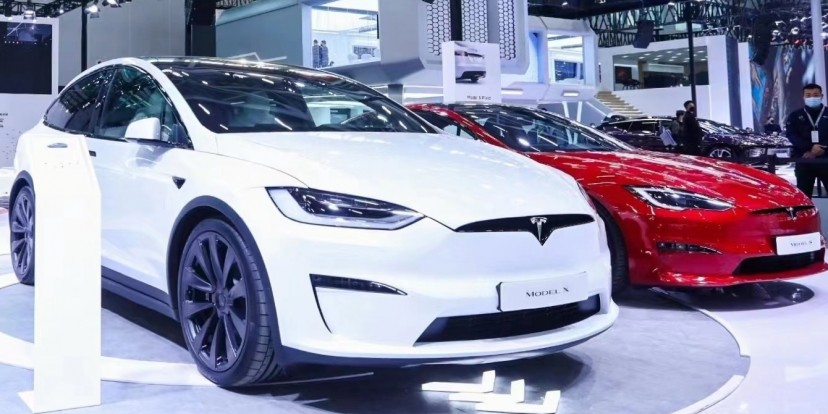 The second-hand car market in the US is starting to come to its senses and prices for all models are coming down significantly. Tesla cars, however, are taking the biggest hit after their crazy peak prices about six months ago.
At one point, due to supply shortages and insanely long wait times, some Tesla models and configurations were pricier on the used market compared to new ones. Back in July 2022, the peak average price of a used Tesla was $67,915 whereas now, the average selling price is $49,697. That's more than $18,000 down in six months.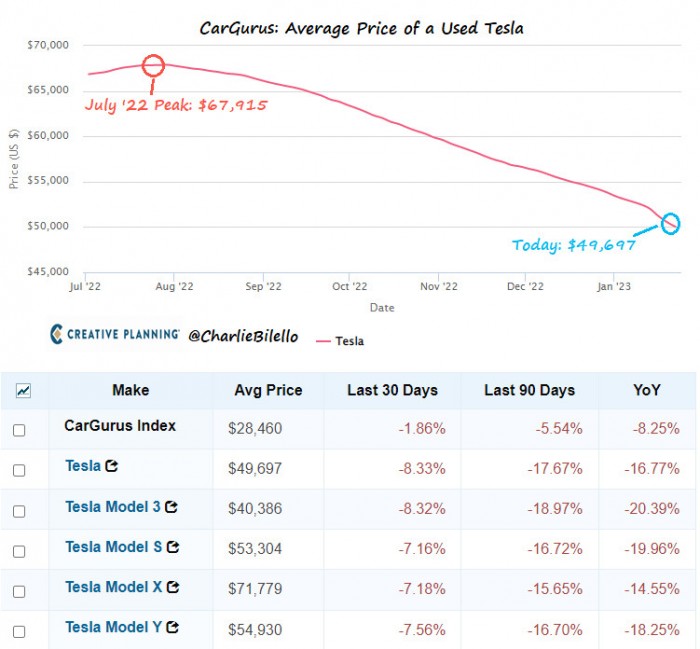 Other car brands are also seeing a steep decline, but not as noticeable as Teslas, partly due to the company's aggressive price cuts in the last couple of weeks and the new federal EV tax credit. These two changes forced second-hand dealers to slash their prices in order to stay competitive.
For comparison, Tesla second-hand car prices plummeted 27% while other cars in the CarGurus Used Car Index went down about 9% on average for the same time period.
Related
Nothing yet. Be the first to comment.
Popular models