Squad's Solar City Car will come to the US for $6,250
Ivan, 06 December 2022
Squad will launch its Solar City Car in the US for $6,250 (before any incentives). That's the same figure it promised in Europe - €6,250 (before VAT and any incentives), where it's available for pre-order in the Netherlands, Belgium, France and Germany. Like in Europe, Squad hasn't committed to a specific release date.
The Squad Solar City Car is a two-seated little EV with two 2kW motors in the rear wheels, as well as four 1.6kWh battery packs that are easily swappable, opening up the Solar City Car to serve as a fleet car for ride-sharing or closed resorts or parks.
However, like its name suggests, the little Squad EV also has a solar panel on the roof. It should be able to deliver up to 31km of range on a sunny day.
Squad is a Dutch project of Robert Hoevers and Chris Klok, formerly of Lightyear. Hoevers commented on the US launch, saying the team will debut the EV at CES in Las Vegas in January.
He had this to say: "We are seeing a tremendous interest from the USA, specifically for markets such as sharing platforms, gated communities, campuses, (seaside) resorts, tourism, company terrains, hotels & resorts, amusement parks, and inner-city services."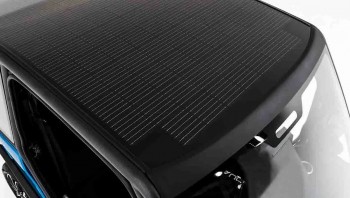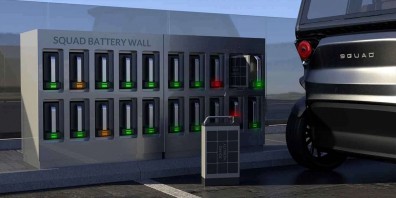 The solar panel roof and batery swap service
In the US, the Squad Solar City Car will be classified as an LSV (low-speed vehicle), meaning it's capable of a maximum speed of about 25mph (40 km/h) and you're allowed to drive one in most states on roads marked 32mph (56km/h).
Squad will try to connect with potential partners for the launch of the Solar City Car in the US at CES. It will likely aim at ride-sharing services, utilizing its ride-sharing abilities.
Related
Reviews
Unknown column 'RWD' in 'where clause'
SELECT models.*, drives.DriveID, drives.Anchor, drives.Thumb, makers.MakerName FROM models LEFT JOIN ( SELECT ModelID, MAX(DriveOrder) AS MaxDO FROM drives GROUP BY ModelID ) AS dlinks ON models.ModelID = dlinks.ModelID LEFT JOIN drives ON dlinks.ModelID = drives.ModelID AND dlinks.MaxDO = drives.DriveOrder LEFT JOIN makers ON models.MakerID = makers.MakerID WHERE models.ModelID IN (56,2023,RWD,BYD,212,2021,Air,348,2022,SR) ORDER BY FIELD(models.ModelID, 56,2023,RWD,BYD,212,2021,Air,348,2022,SR) LIMIT 6; -- 1062, 35.175.107.142
Warning
: mysqli_num_rows() expects parameter 1 to be mysqli_result, bool given in
/home/gsmarena/arenaev/m/_rankingswithpics.php3
on line
37