Tesla Semi completes a 500-mile test trip fully loaded
Max McDee, 28 November 2022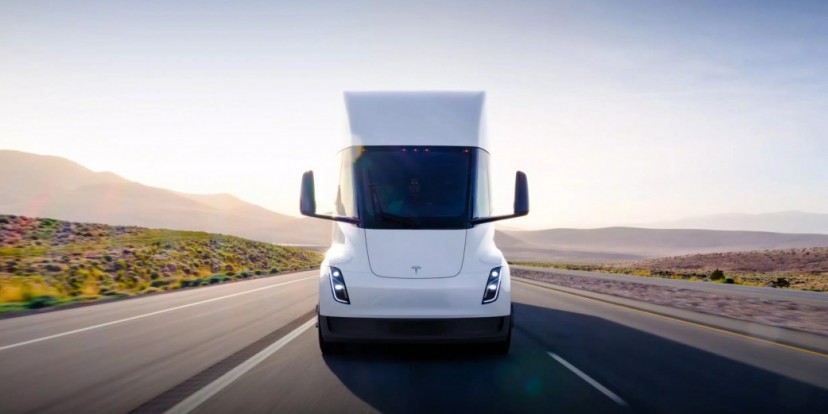 It feels like Tesla has left it to the very last minute - managing to complete the first 500-mile trip with a fully loaded trailer 2 days before the official deliveries begin. At the same time it is a vindication of the whole team's effort to actually deliver on promises made in the past.
Tesla Semi was unveiled back in 2017 and it meant to go into production in 2019 with first customers hoping to haul their cargo emissions-free in time for Christmas of that year. We had to wait another 3 years. First trucks will be delivered to Pepsi this coming Thursday at a special event at Giga Nevada.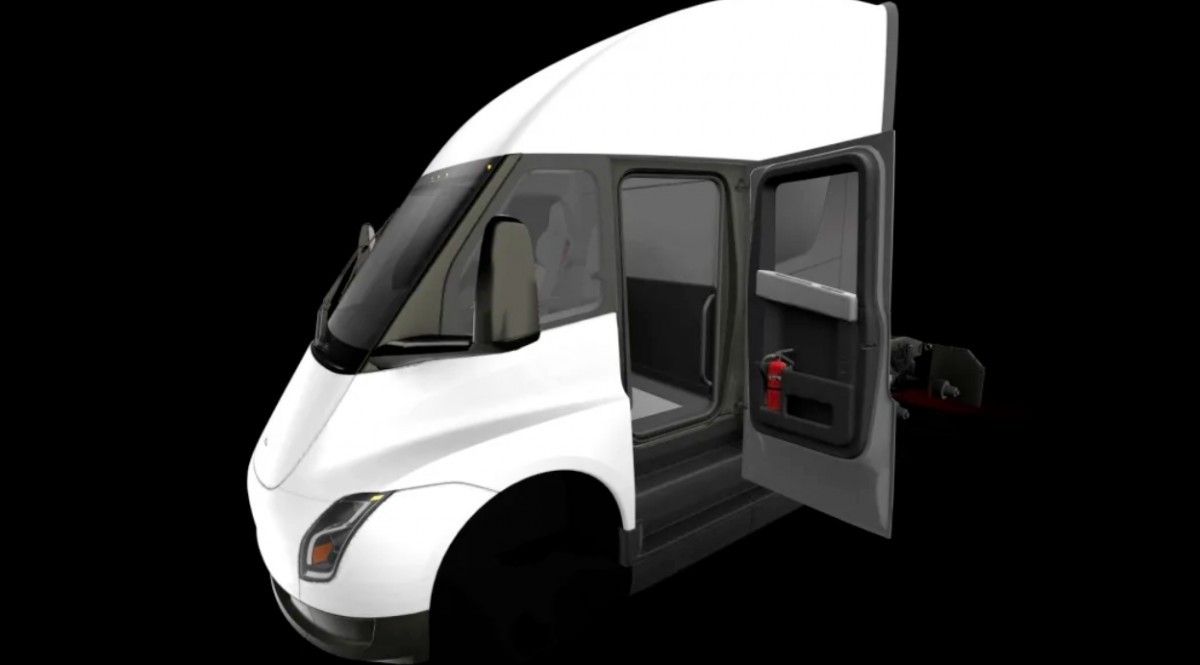 Detailed Semi images from Tesla app
When the Semi was unveiled it was a true revolution, a zero-emission class 8 truck capable of 500 miles trips while fully loaded. Unfortunately the competition wasn't sleeping for the last 5 years and Volvo together with Mercedes and Freightliner and even Nikola (despite rather controversial actions of its CEO) managed to bring their vehicles to the market. But did they take the customers away from Tesla?
Unlikely, Tesla's carrot was always the promised range. So far it is the only full-size class 8 truck capable of driving non-stop for 500 miles - until now though, it was just a promise, a hopeful estimate. With a one tweet Elon Musk confirmed that the 5 year wait have been worth it:
Tesla team just completed a 500 mile drive with a Tesla Semi weighing in at 81,000 lbs!

— Elon Musk (@elonmusk) November 27, 2022
Why is the 500 mile range so important? In the US a truck driver can drive for 8 hours before they need to take a rest. In that time they complete on average just under 500 miles of driving and that's what the haulage industry needed - not needing to change logistics but being simply able to swap gasoline trucks for electric ones.
It will be interesting to find out more about the route the test driver took, the average speed and time it took to complete, we only know that the Semi was weighing 81,000 lbs (36,740 kg).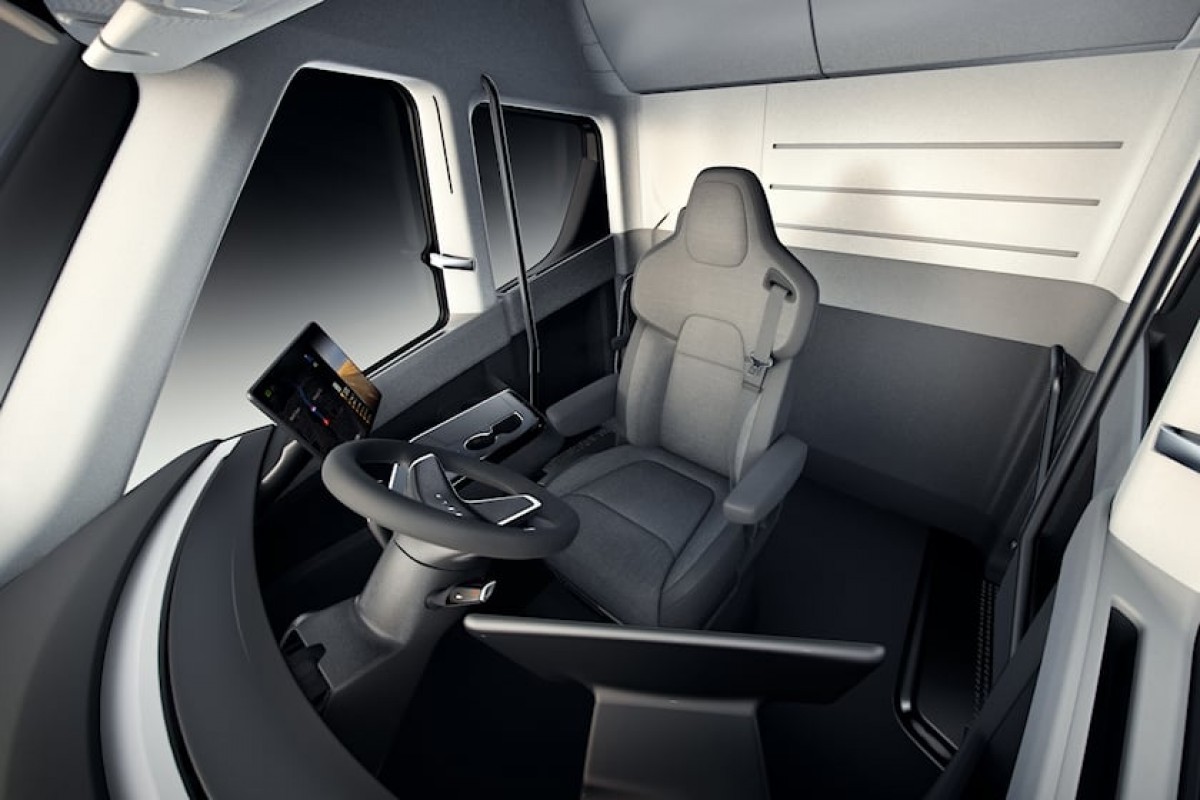 Semi will offer central driving position and loads of comfort
This is huge, 500 miles huge - if Tesla can reliably ramp up production and get to its desired production capacity in reasonable time, the impact of the electric Semi will be momentous. It's not just about the emissions or rather lack of them. It's about driver's comfort and vastly improved safety, it's about lower running costs and - hopefully - less maintenance.
There is only one last piece of the puzzle left - the price. Tesla initially promised the truck will cost $180,000 but a few months ago it removed pricing from its website and stopped accepting pre-orders. Since 2017 prices of lithium skyrocketed and this will have a huge impact on the final cost of the Semi. How heavy is the tractor unit on its own?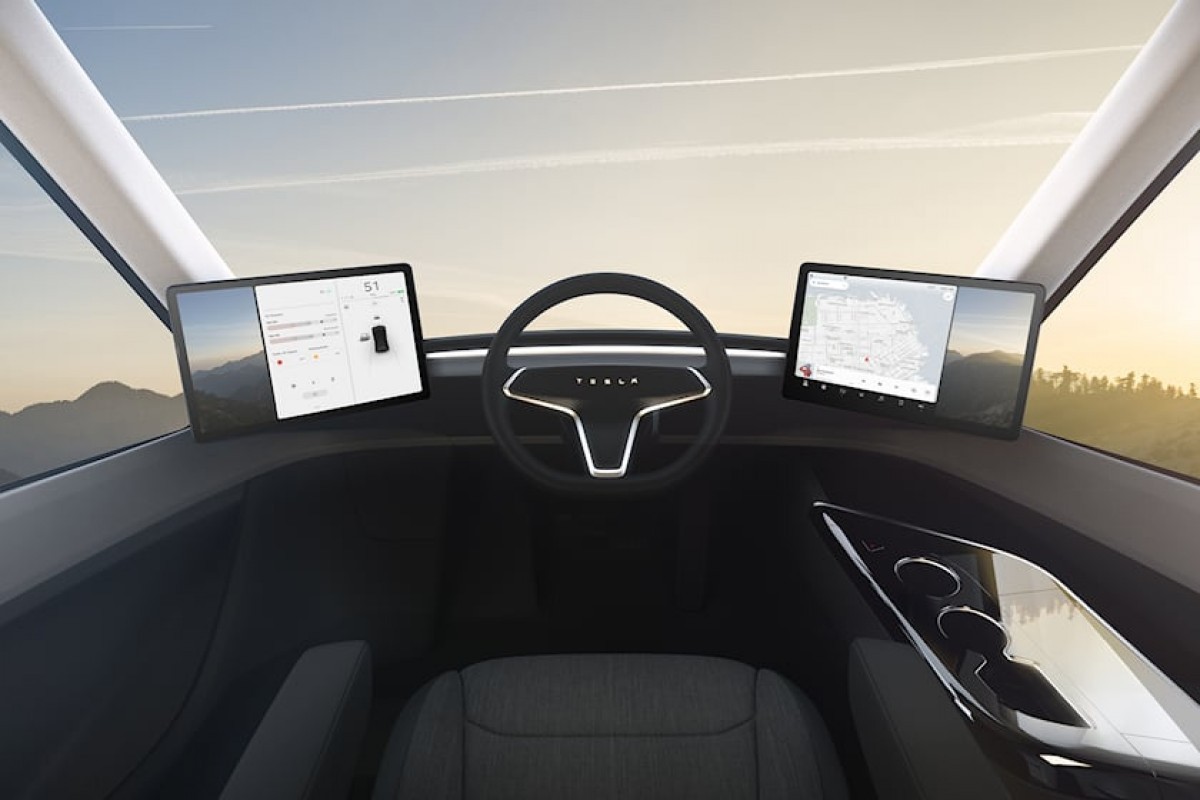 The cabin on the Semi sure looks like a nice office
The weight of the Semi is very important, in the US the legal limit for class 8 trucks is 80,000 lbs fully loaded. Zero-emissions vehicles get a 2,000 lbs extension to account for their heavy batteries. But 2,000 lbs, that's two batteries from Tesla Model 3 and for the Semi to get 500 miles of range it is most likely loaded with close to 1 MWh of battery cells - that can be as much as 12,000 lbs.
An average class 8 tractor weighs 33,000 for comparison, which leaves 47,000 lbs for cargo. Will there be a penalty for Semi operators, will it be forced to transport less cargo? With 12,000 lbs of batteries there is at least 110 lbs of lithium in them and with lithium prices at ridiculous levels - how will that affect the Semi's price? Will have our answers on Thursday.
Related
Nothing yet. Be the first to comment.
Popular models