Toyota presents new strategy: 10 new EVs in three years, including a mystery Lexus
Max McDee, 07 April 2023
Toyota is desperately trying to claw out of the hole it dug itself into thanks to its wait-and-see approach to electric cars. With new management in place, the company is performing the biggest U-turn the automotive industry has ever seen. Toyota organized the latest press conference to talk about its new ambitious plans and one of the images presented sparked our interest.
During the conference, the newly hired Hiroki Nakajima was talking about Toyota's new ambitious plans. He talked about the company bringing in as many as 10 new electric models in less than 3 years. He talked about the company's prediction to sell at least 1.5 million electric cars in 2026 alone. And then an image popped up right behind him.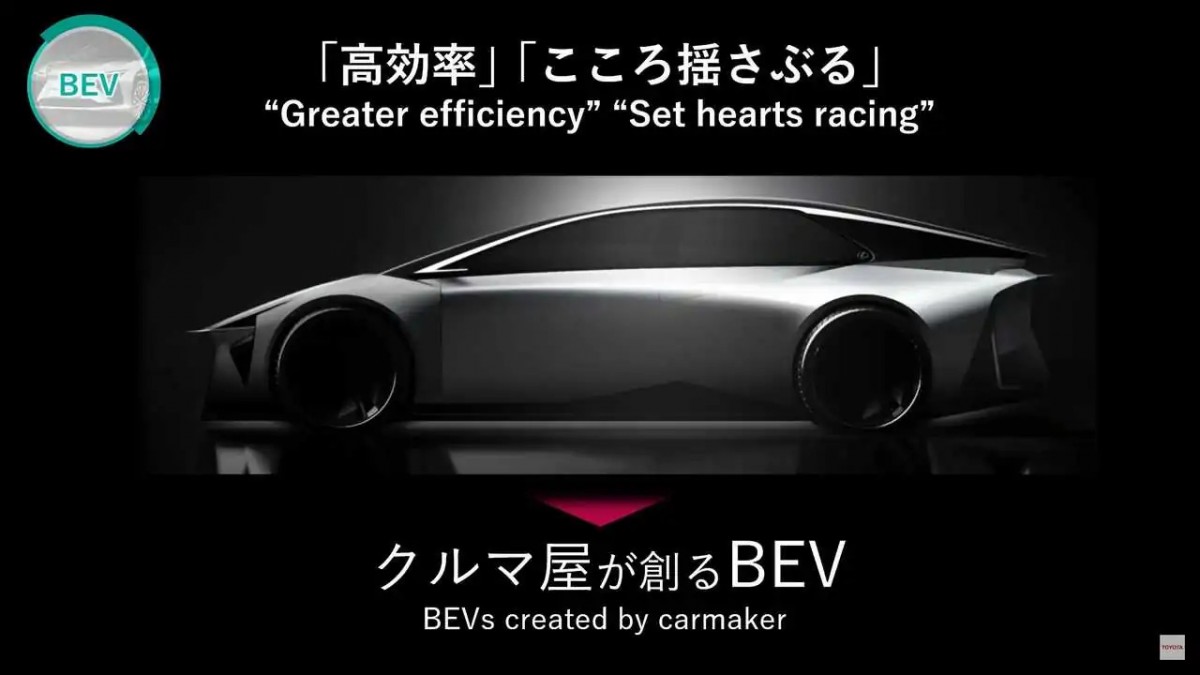 Mystery electric Lexus
This low-sitting amalgamation of Prius and Lamborghini was proudly displayed with the motto "Greater efficiency and set hearts racing." And it is Lexus since it has a giant Lexus logo on the side. Side mirrors are replaced with cameras and overall the car looks like it just came from 2030.
If this is what Toyota wants its cars to look like by 2026, then we are intrigued. The company promises it will be an entirely different automaker by then. It will introduce an entirely new family of electric cars with batteries that will double the current standards when it comes to range. And the new electric Toyotas will have the performance to match the best cars on the market.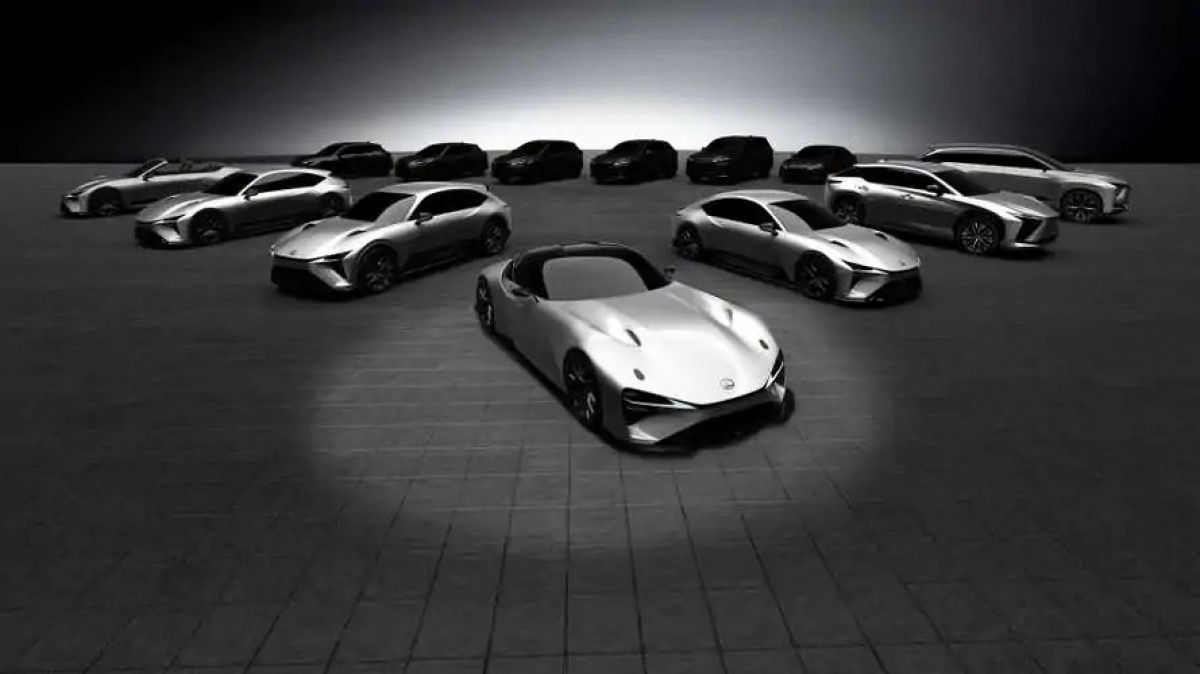 First things first - this mystery electric Lexus is nowhere to be found in the image Lexus presented a couple of years ago. Back then the luxury arm of Toyota was talking about its future vehicles and its plans of becoming an all-electric brand. This vehicle is completely new and it shows a drastic change of direction in the design department.
Toyota is hard at work, and turning around the automotive giant of this size is not an easy task. The new "All In One Team" will be responsible for taking cars from design to production and onto sales. The company hopes that this streamlining will speed things up. The new Arene operating system for electric cars is in development and will offer the usual OTA updates.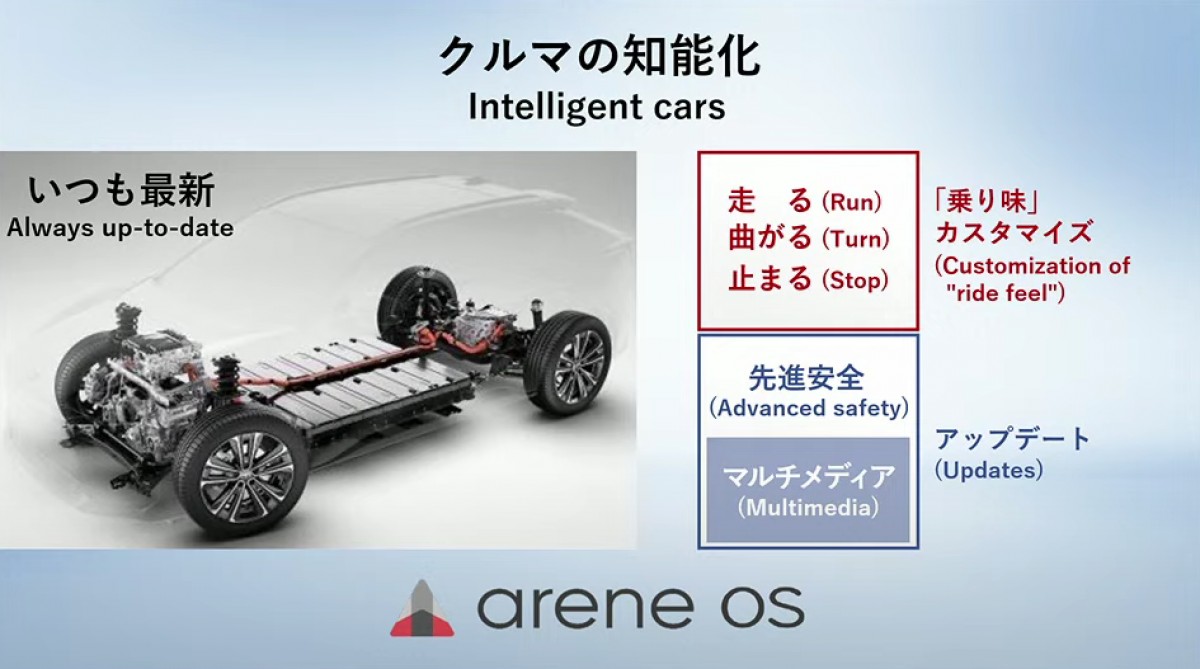 The company is planning on bringing a 7-seat electric SUV to the United States as soon as 2025 as a part of its revised EV portfolio. To make sure it gets qualified for the EV tax credit, the new SUV will be assembled in the US with its batteries coming from North Carolina. Europe will benefit from two new models in the bZ family and China is getting two new EVs next year. To top it off, Toyota is working on an electric pickup truck as well.
We have seen some ambitious plans before but this one is of a completely different magnitude. It shows how badly Toyota misread the market and this is no joke - the company was facing an existential threat, if it was to stick to its combustion-only plan it could have been its demise. As it stands, it has a fighting chance, and being Toyota, it should make things better and cheaper at the same time.
Related
Nothing yet. Be the first to comment.
Reviews
Popular models