Volkswagen details ID.7's ergoActive seats
Max McDee, 25 September 2023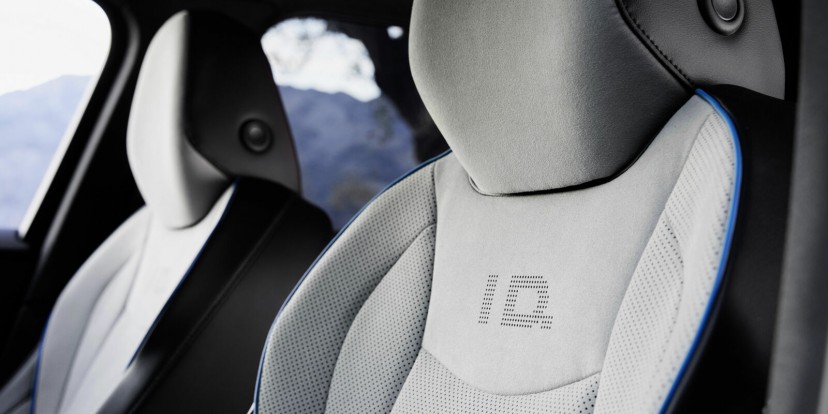 Volkswagen's ID.7 is coming soon and the German automaker today shed more light on another of its cool features. The optional ergoActive premium seats claim to redefine travel comfort.
Developed in collaboration with the German Campaign for Healthier Backs (AGR) the ergoActive seats got the approval of orthopedic specialists, physiotherapists, and sports scientists. Volkswagen says these are its first car seats to activate the pelvis and spine.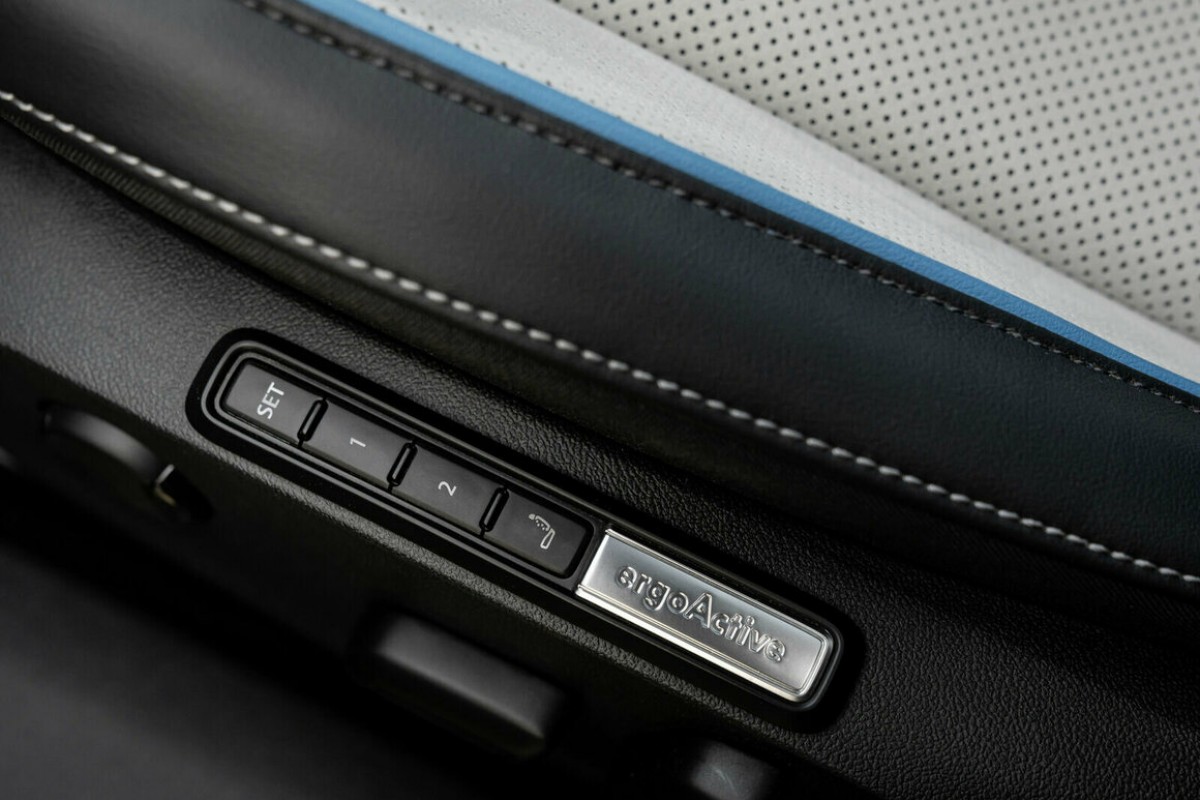 The ergoActive seats feature 10 air cushions in the backrests and two in the seat, which offer pneumatic pressure point massage to relieve tension and prevent the occupant from remaining in a static position for extended periods. Ulrich Kuhnt, a consultant to AGR and Chair of the German Association of Back Schools, elucidates that these subtle movements extend to the cervical spine, preventing tension build-up and potentially enhancing concentration.
On the convenience side the seats have electric 12-way adjustment and manual two-way seat depth adjustment so everyone can find their optimal seating position. And yes, there's a memory function to save your preferred seating positions.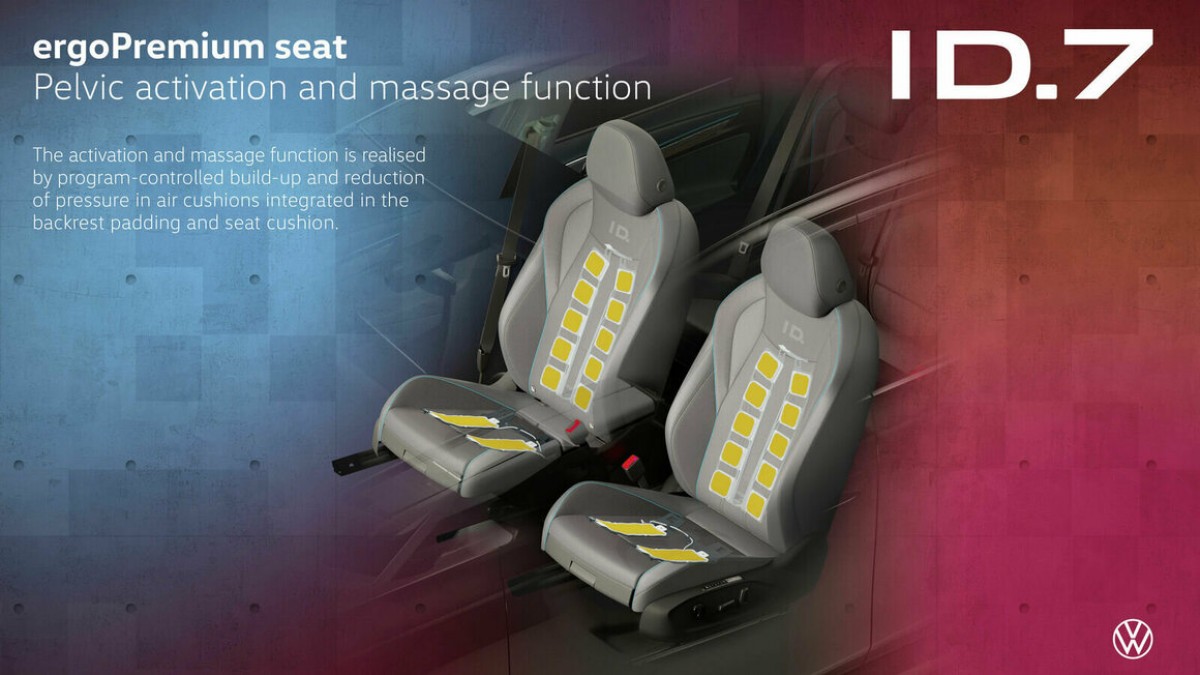 Volkswagen has further integrated dynamic air conditioning into the seats, allowing separate control for the seat cushion and backrest. This feature enables individual heating and ventilation, creating an optimum climate for each user by measuring temperature and moisture levels in the seat-passenger contact zone. And obviously it takes far less power to heat or cool a seat than the entire cabin, aligning with the energy-efficient ethos of electric vehicles.
Operating the seats is done via controls mounted on their sides and through the infotainment system display. For those seated in the second row, three settings are available for heating the seat cushions and backrests, controlled via buttons in the center console.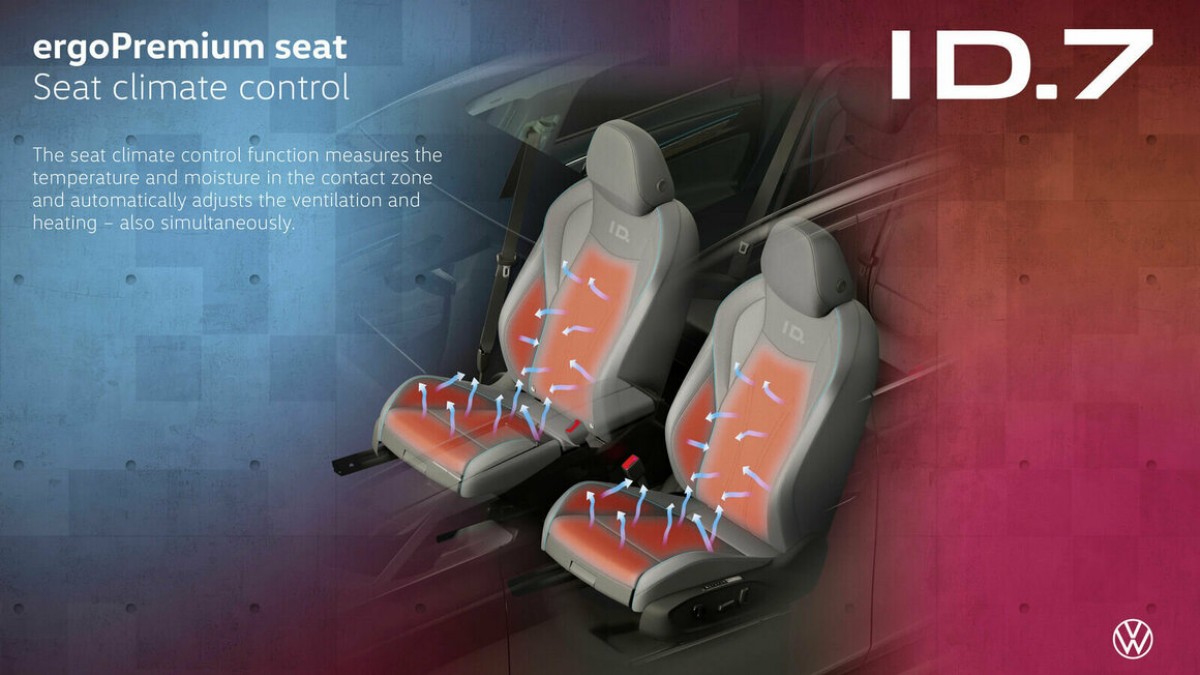 The ergoActive premium seats come as part of the optional Interior Package Plus, priced at $4,780 in Europe. This package also includes a 700-Watt Harman Kardon sound system, featuring 14 high-end loudspeakers, a front center speaker, and a subwoofer in the luggage compartment, along with a background lighting system offering 30 different colors.
Related
Why don't you have the ID6 listed under VW's? I can't see it and I know it exists lol
yep. well.. maybe some ppl will spend money on this option. expensive tho'... 4500 euro mhm...
Reviews
Unknown column 'RWD' in 'where clause'
SELECT models.*, drives.DriveID, drives.Anchor, drives.Thumb, makers.MakerName FROM models LEFT JOIN ( SELECT ModelID, MAX(DriveOrder) AS MaxDO FROM drives GROUP BY ModelID ) AS dlinks ON models.ModelID = dlinks.ModelID LEFT JOIN drives ON dlinks.ModelID = drives.ModelID AND dlinks.MaxDO = drives.DriveOrder LEFT JOIN makers ON models.MakerID = makers.MakerID WHERE models.ModelID IN (56,2023,RWD,BYD,213,2021,Air,348,2022,SR) ORDER BY FIELD(models.ModelID, 56,2023,RWD,BYD,213,2021,Air,348,2022,SR) LIMIT 6; -- 1062, 35.175.107.142
Warning
: mysqli_num_rows() expects parameter 1 to be mysqli_result, bool given in
/home/gsmarena/arenaev/m/_rankingswithpics.php3
on line
37