Xpeng denies interest in EREV models
Max McDee, 07 November 2022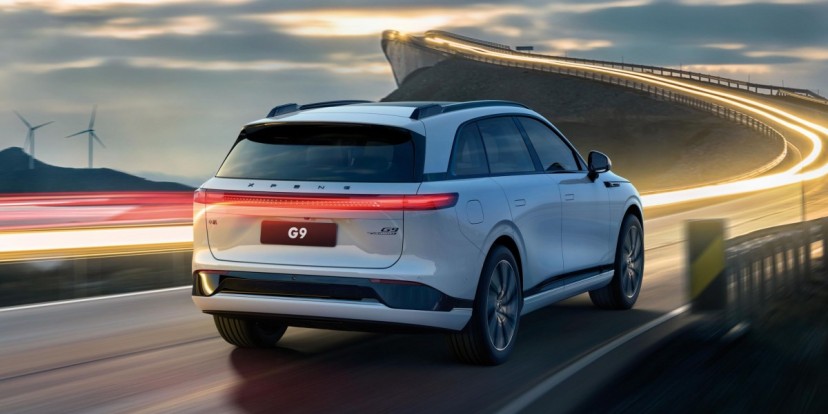 Chinese social media went into a little frenzy over the past few days as rumors started circling about Xpeng getting ready to introduce its first EREV - an Extended Range Electric Vehicle. EREVs use a small combustion engine to charge the batteries when they run low, while the wheels are still driven by electric motors.
The rumors were so persistent and were supported by many prominent Weibo bloggers that in the end Xpeng founder and president, Henry Xia had to issue a statement: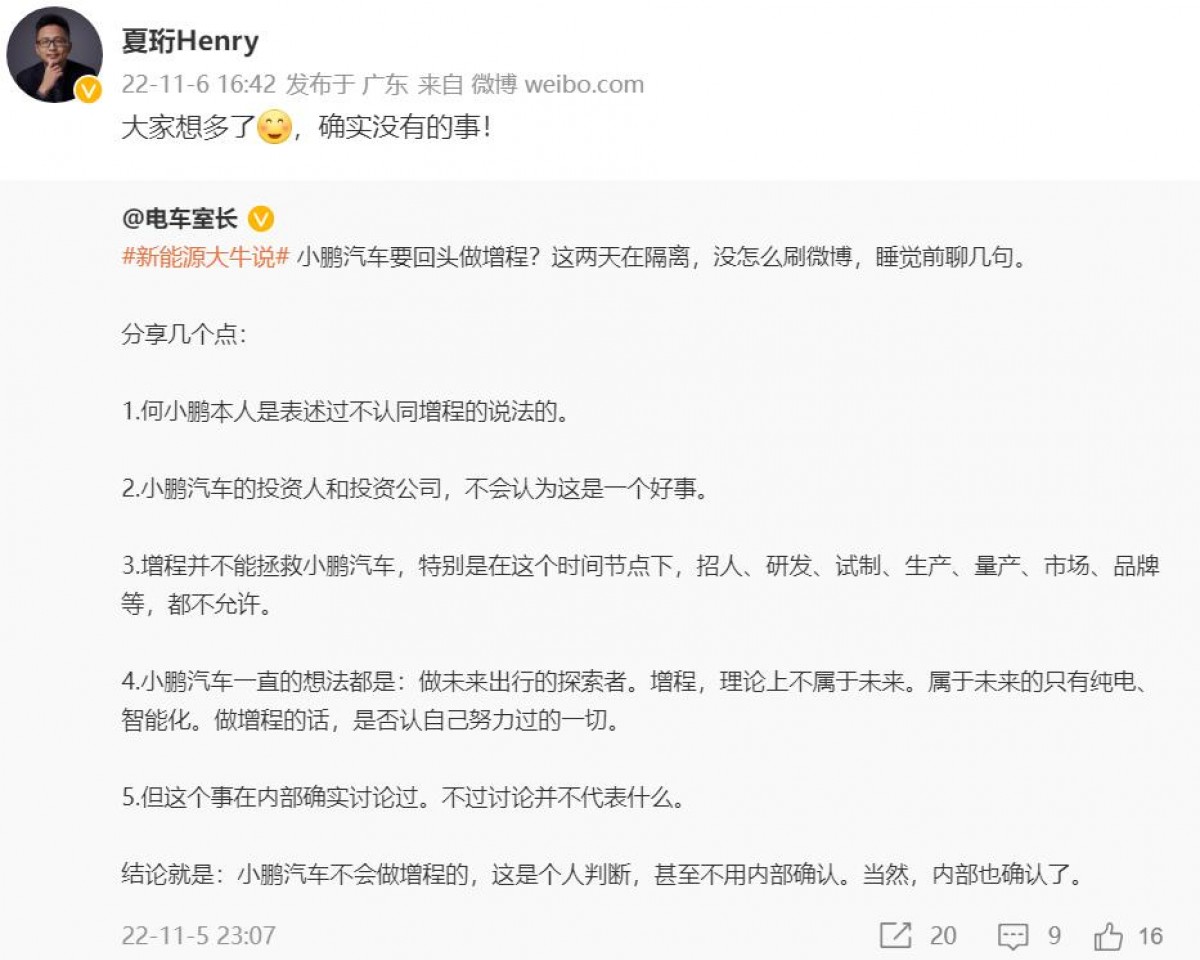 Thanks to Google we were able to make some sense out of his post - Xia denies any plans for introducing EREV into the Xpeng lineup. He confirmed that he does not agree with the range extenders and neither did the company's investors. Xpeng sees such a vehicle as a contradiction to the brand's values and even from a technical point of view such vehicle is simply not feasible.
One specific answer to the following exchange sparked further interest, though. Henry Xia mentioned that "at this point even EREV couldn't save Xpeng" - is trouble brewing for the company?
Only last August XPeng CEO He Xiaopeng unveiled the company's ultra-fast charging technology and he insisted that this tech combined with new batteries offering higher range will change the market and hybrid vehicles will eventually be eliminated.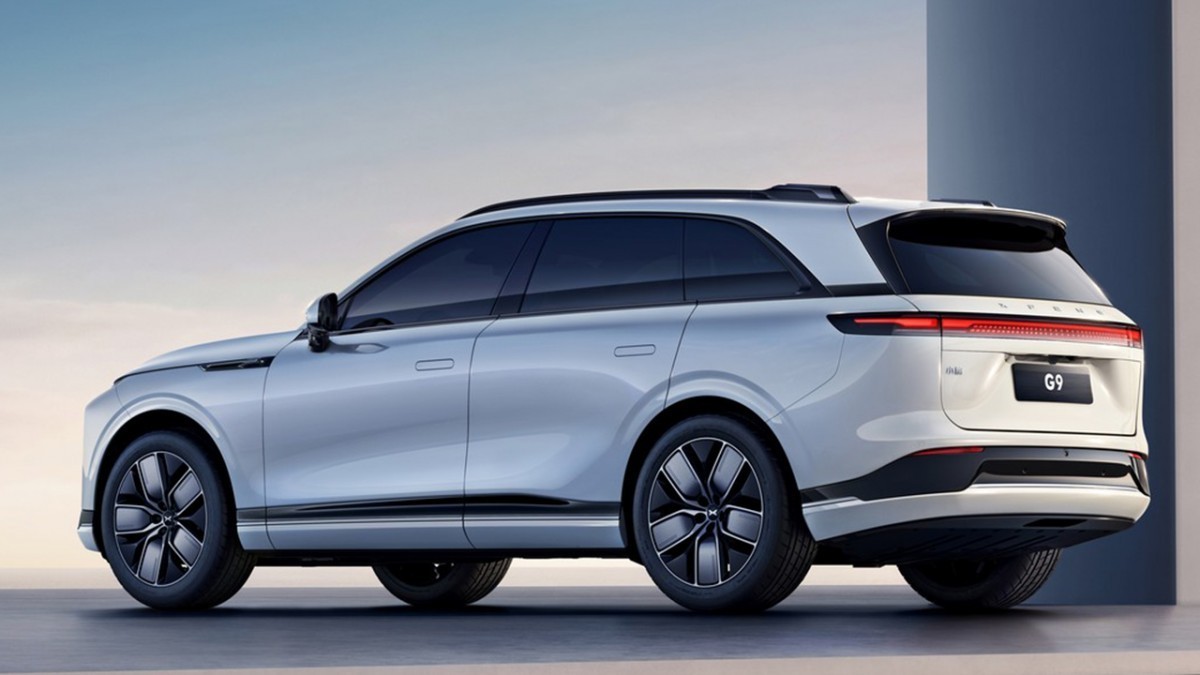 Xpeng is struggling with production and deliveries, October was particularly bad with only 5,101 vehicles delivered to the customers. That's a nearly 40% drop from a month before and nearly 50% year-on-year.
At the same time, Li Auto keeps posting excellent results and the company only offers EREVs with the L7 and L8 being particularly popular. Both cars share the same 42.8kWh battery and a 1.5L gasoline engine that acts as a generator.
Chinese car owners on average drive no more than 300 km (186 miles) with 90% of the cars being used in urban or suburban scenarios - perfect for electric cars. It is surprising then to find out that EREVs that offer close to 1,000 km range are so popular - it clearly has nothing to do with range anxiety.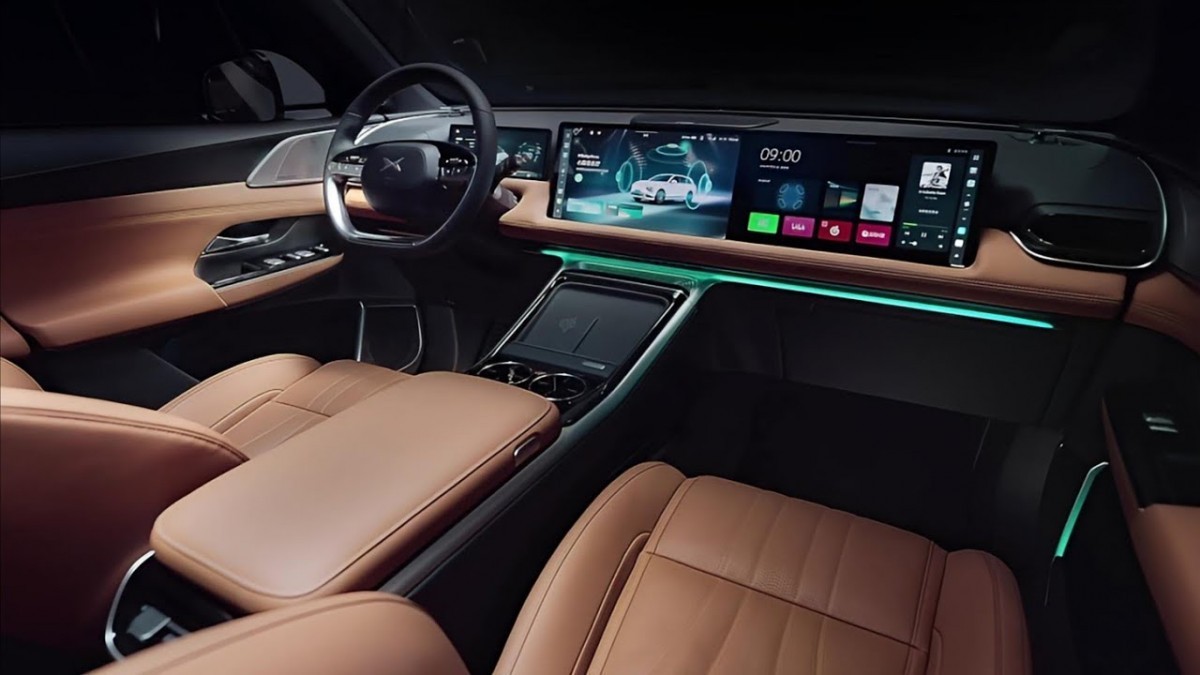 Back in the day it was all about who's car had more power. For a while we had a bit of panic with early electric cars running out of breath whenever wind blew from ahead. Now, with the majority of EVs comfortably delivering over 300 km and offering better performance than gasoline cars, we are back into the "who has more" competition. It's great, but introducing gasoline-powered generators just for the sake of numbers hardly makes any sense. They are a good solution in many situations, but urban and suburban driving should be taken care of by all-electric cars only.
Related
Nothing yet. Be the first to comment.
Popular models