ZEROVA unveils 480 kW DC charger
Max McDee, 31 May 2023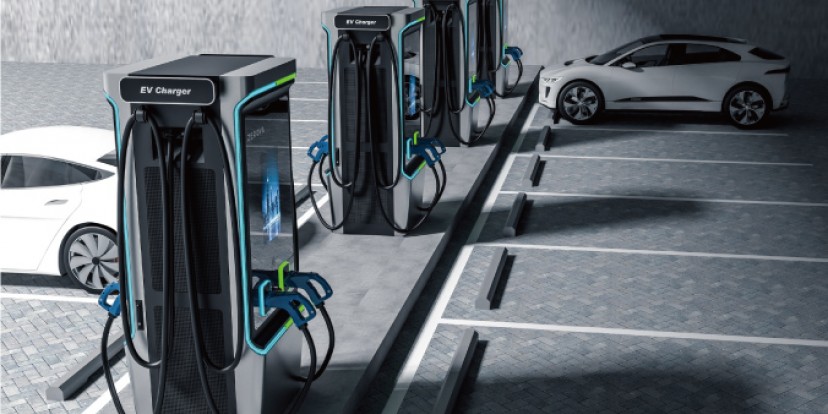 ZEROVA Technologies is a new company established by Phihong Technology, and its latest standalone 4-car DC charger is nothing short of revolutionary. This new DC charger will officially debut on June 11 at the EVS36 Expo in Sacramento, California, and later on June 14 at the upcoming Power2Drive Expo in Munich, Germany.
The aptly named DQ480 represents a serious advancement in charging technology. The 480 kW DC charger can have 4 vehicles connected simultaneously and offer two different cooling systems. Depending on the location and requirements, the charger can come with either liquid or air cooling.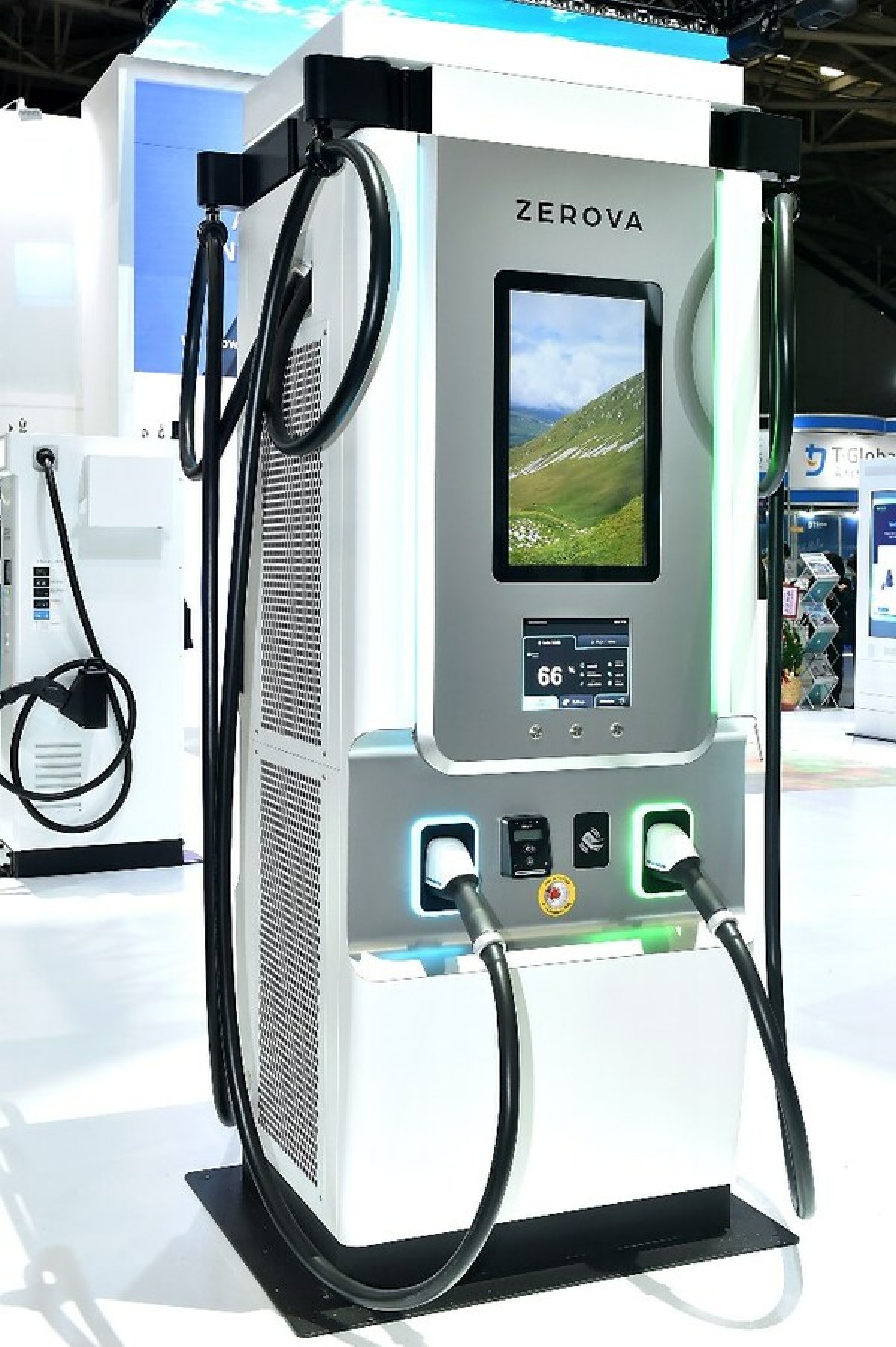 Two of the charging cables can offer up to 500A thanks to water cooling, the other two cables are air-cooled and yet still offer 300A charging current. The air-cooled cables offer a boost option that allows them to increase their output power during peak hours.
The front of the charger can be modified as well to suit the requirements of the location, there are three choices of screens available - a single 7-inch screen, a 7-inch screen for user interface plus a 21.5-inch screen for advertisements, or a bigger 32-inch screen that takes care of everything.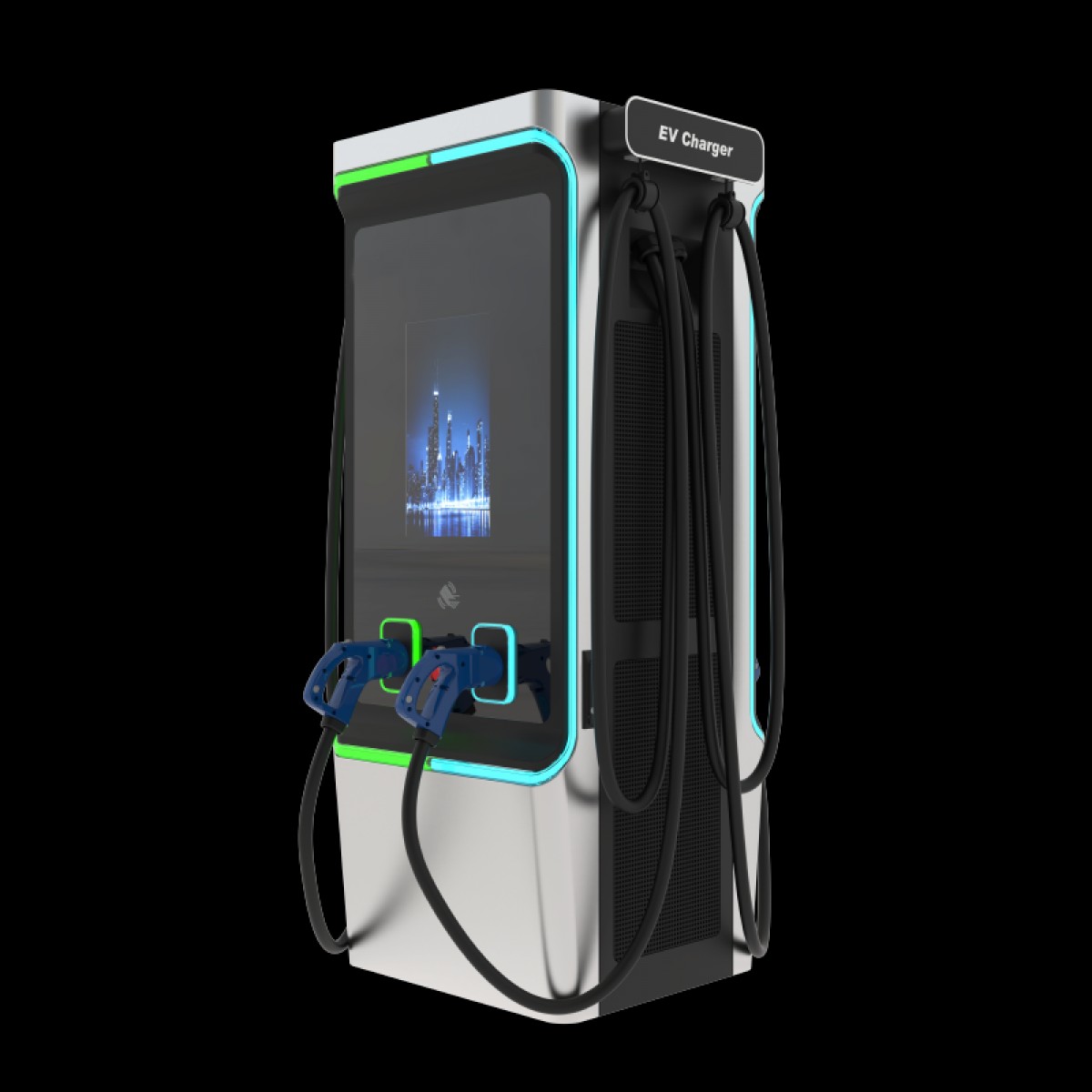 A fast DC charger that can service 4 electric cars at the same time means significantly lower installation costs for the provider. It means a cleaner layout of the charging area with fewer stalls and more parking spaces. Then there are the screens that provide the option for advertising as additional revenue.
For us, the customers, the benefit is that with cheaper equipment there is the possibility of more charging stations being installed much quicker. The final stumbling block to the wide adoption of electric cars is still their range - yes, there are cars like the Zeekr 001 with a huge 140 kWh battery that can go for 620 miles. But even that car has to be charged somewhere, and not everyone lives in a house with a garage. When charging stations will be as common as fuel stations, having an EV will be a no-brainer.
Related
Nothing yet. Be the first to comment.
Reviews
Popular models