BYD's Fang Cheng Bao Bao 5 price leaks in China
Max McDee, 01 October 2023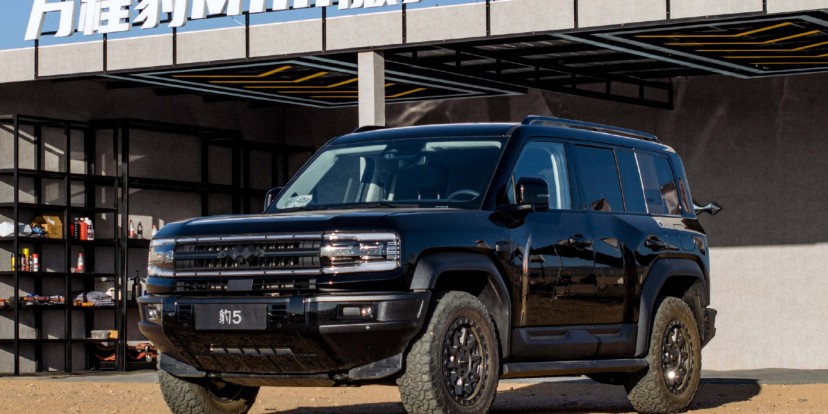 When it comes to breaking new ground in the electric automotive world, China isn't one to stay behind. And once again, the world is given another reason to pay attention - the Fang Cheng Bao Bao 5.
The freshly leaked pricing for the FCB Bao 5 caused quite a stir. The much-anticipated off-roader is priced at a competitive RMB 289,800 (or roughly $39,730). Fang Cheng Bao announced this particular model during the Chengdu Auto Show and confirmed its launch in the current year.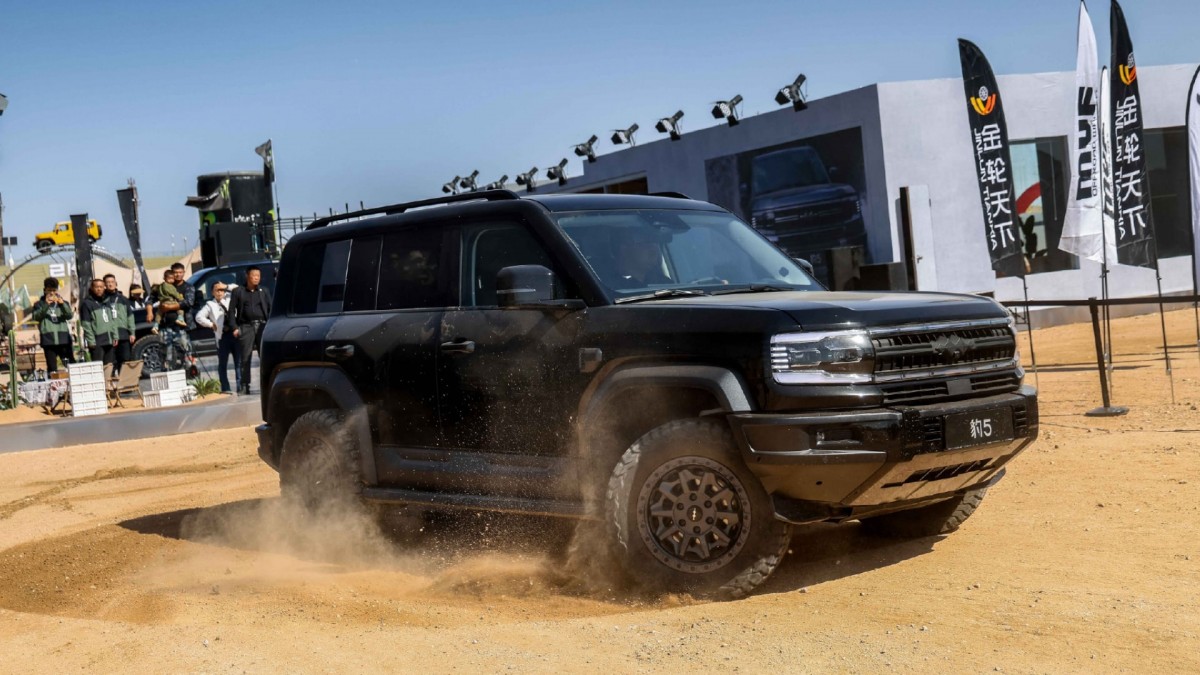 The FCB Bao 5 is the pioneer model under the recently introduced Fang Cheng Bao off-road NEV brand. Now, for those who appreciate specifics, the SUV measures at 192.5 inches in length, 77.6 inches in width, and 75.6 inches in height, with a wheelbase spanning 110.2 inches. Dubbed the "Leopard Aesthetics," its design language is quite telling, featuring large headlights, a pronounced bonnet, and classic SUV dimensions. One might even say it's prowling in its appearance.
Under the hood, the Bao 5 packs a punch. Built on a DMO EREV platform, this ride combines a 1.5L petrol engine acting as a range extender plus two electric motors. And if numbers could roar, the 680 hp (500 kW) output and 561 lb-ft torque, propelling this beast from a standstill to 62 mph in a mere 4.8 seconds, would do just that.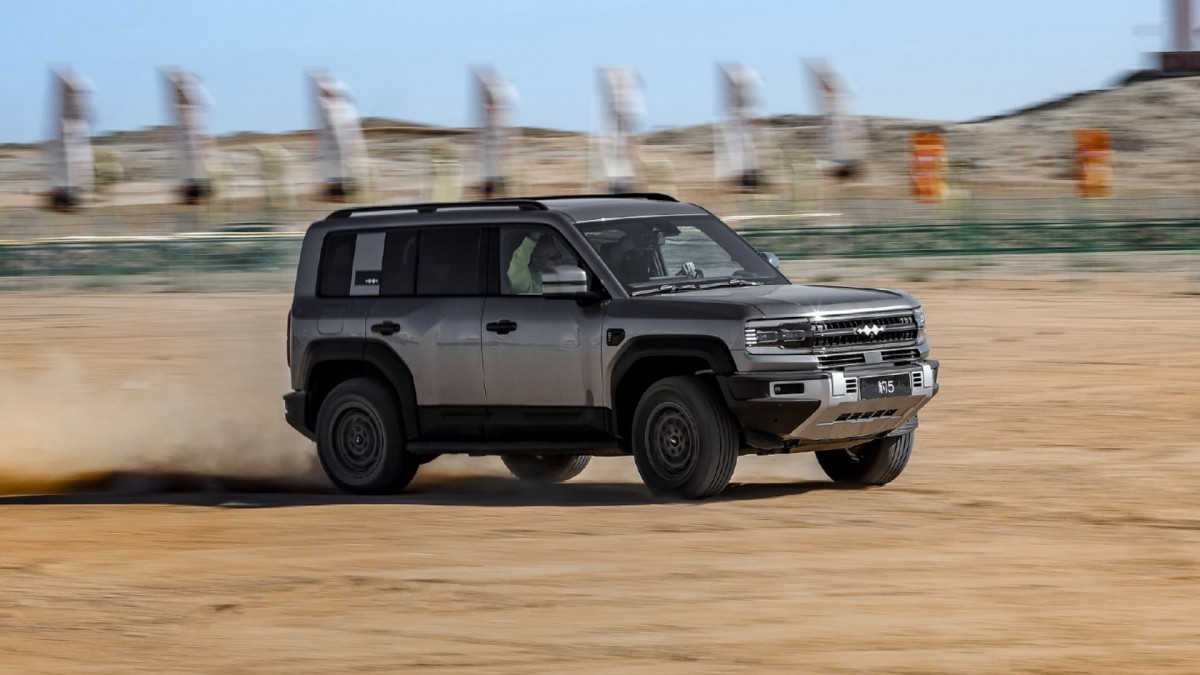 But don't mistake it as just another city dweller. Three lockable differentials ensure the FCB Bao 5 is prepared for rugged adventures, while the quick charge technology promises a boost of 78 miles in a scant 16 minutes - although that's due to the rather small battery size. With a mixed range capacity of a jaw-dropping 746 miles, this SUV is ready for both urban jungles and untamed terrains. A total of 11 airbags, combined with features like a 50-inch AR-HUD and premium Devialet-branded speakers, ensure both safety and luxury.
Previously rumored to start at RMB 400,000 ($54,850), recent updates have placed its price range between RMB 300,000 to RMB 400,000 ($41,130 to $54,850). But thanks to the latest leak, we have the pricing info:
Explorer Version (TanSuoBan): $39,730
Navigator Version (LingHangBan): $43,850
Cloud Chariot Flagship Version (YunNianQiJianBan): $47,950
Notably, the Cloud Chariot Flagship version boasts the exclusive DiSus-P suspension system.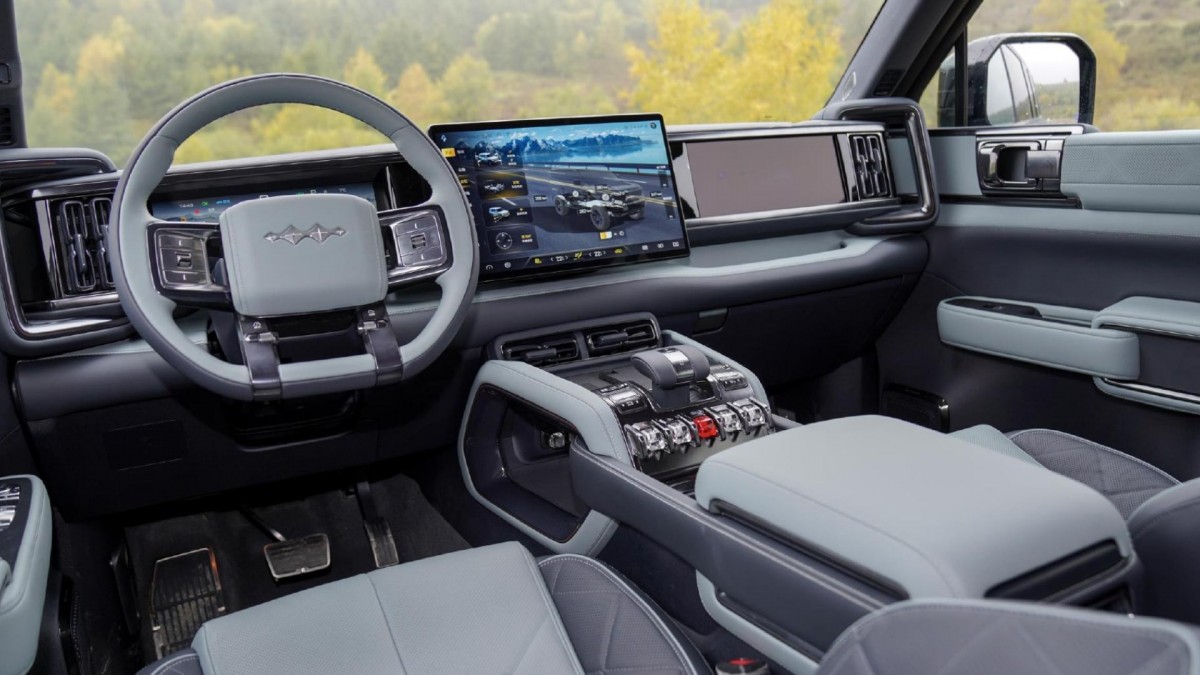 Eyes are now turned towards its imminent rivalry with the Tank 400 Hi4-T SUV by Great Wall Motor. Priced just $1,370 less than the Bao 5's entry model, the competition looks fierce, especially when the Bao 5 flaunts a beefier powertrain.
Related
Please electric motorcycle review.
Reviews
Unknown column 'RWD' in 'where clause'
SELECT models.*, drives.DriveID, drives.Anchor, drives.Thumb, makers.MakerName FROM models LEFT JOIN ( SELECT ModelID, MAX(DriveOrder) AS MaxDO FROM drives GROUP BY ModelID ) AS dlinks ON models.ModelID = dlinks.ModelID LEFT JOIN drives ON dlinks.ModelID = drives.ModelID AND dlinks.MaxDO = drives.DriveOrder LEFT JOIN makers ON models.MakerID = makers.MakerID WHERE models.ModelID IN (56,2023,RWD,BYD,212,2021,Air,348,2022,SR) ORDER BY FIELD(models.ModelID, 56,2023,RWD,BYD,212,2021,Air,348,2022,SR) LIMIT 6; -- 1062, 35.175.107.142
Warning
: mysqli_num_rows() expects parameter 1 to be mysqli_result, bool given in
/home/gsmarena/arenaev/m/_rankingswithpics.php3
on line
37