Automatic Emergency Braking tested by AAA with surprising results
Max McDee, 30 September 2022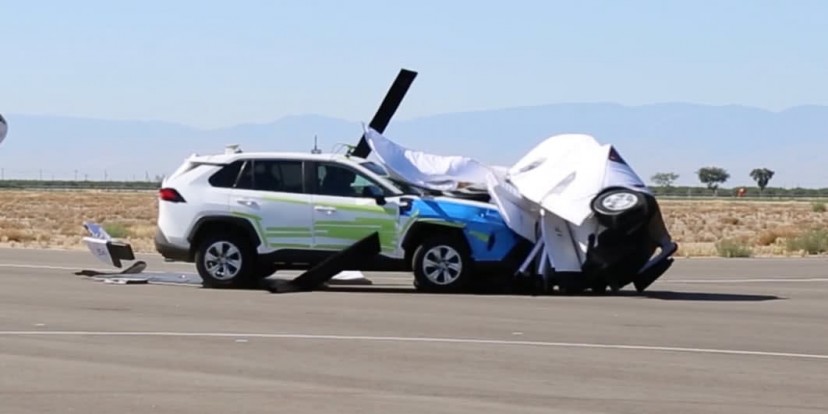 AAA took on the testing of AEB systems because it believed the tests carried out by the IIHS (Insurance Institute for Highway Safety) - the equivalent of the European NCAP - were not adequate and not representative of real-life situations.
According to IIHS, cars equipped with AEB systems were involved in 50 percent less of rear-end collisions. That's a big statement on its own and that's why all the new cars are equipped with these life saving systems. Not all is what it seems though, IIHS own research showed that the systems perform poorly in bad lighting conditions and now the AAA found that they don't really work as they should when tested in real-life situations and at real-life speeds.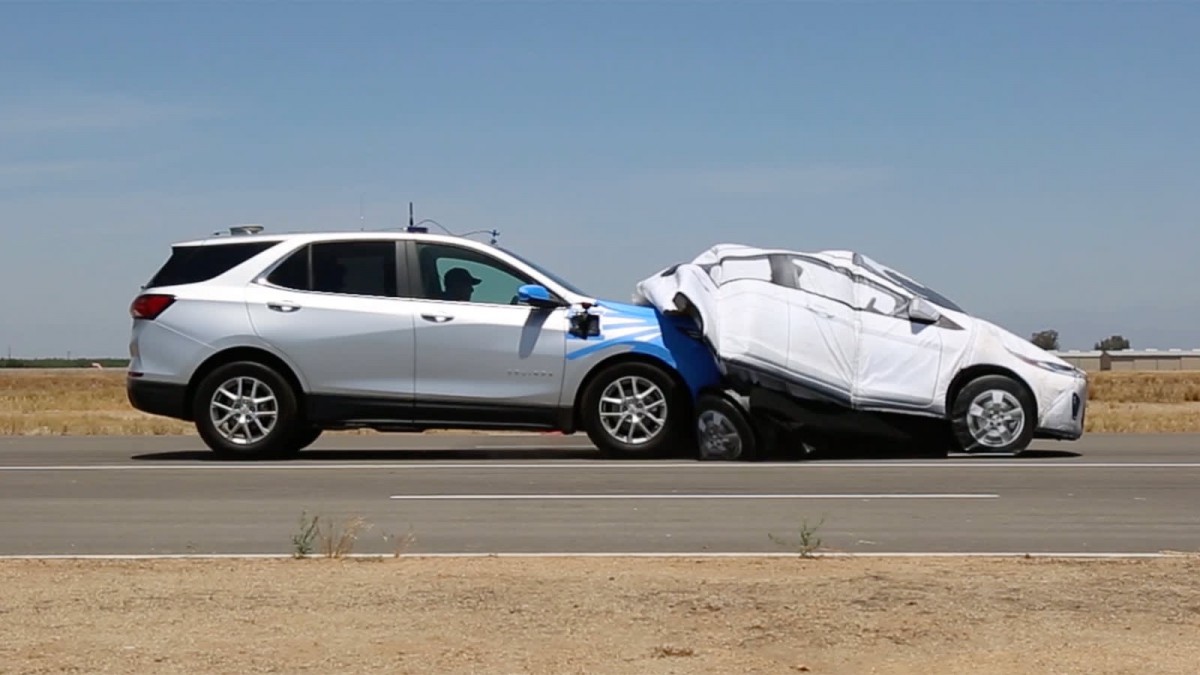 The IIHS tests those systems at 25 mph and according to the AAA that's the issue here. The AAA conducted its own research and found out that at least 60 percent of rear-end collisions happen between 30 and 45 mph. The conclusion was simple - 25 mph testing only covers 40 percent of situations therefore cannot be representative enough.
The AAA went even further and tested two more types of collisions that are responsible for nearly 80 percent of injuries - the so-called T-bone collisions, and collisions when turning across traffic with an oncoming vehicle. Cars used in tests were 2022 Chevy Equinox, 2022 Ford Explorer, 2022 Honda CR-V and 2022 Toyota RAV4.
Keeping the speed down below 30 mph resulted in almost all cars performing as they should have, all cars had 5 attempts and only Equinox failed to stop once, with the CR-V ending up crashing into stationary traffic twice. Both cars managed to slow down significantly though, resulting in a collision with a small impact.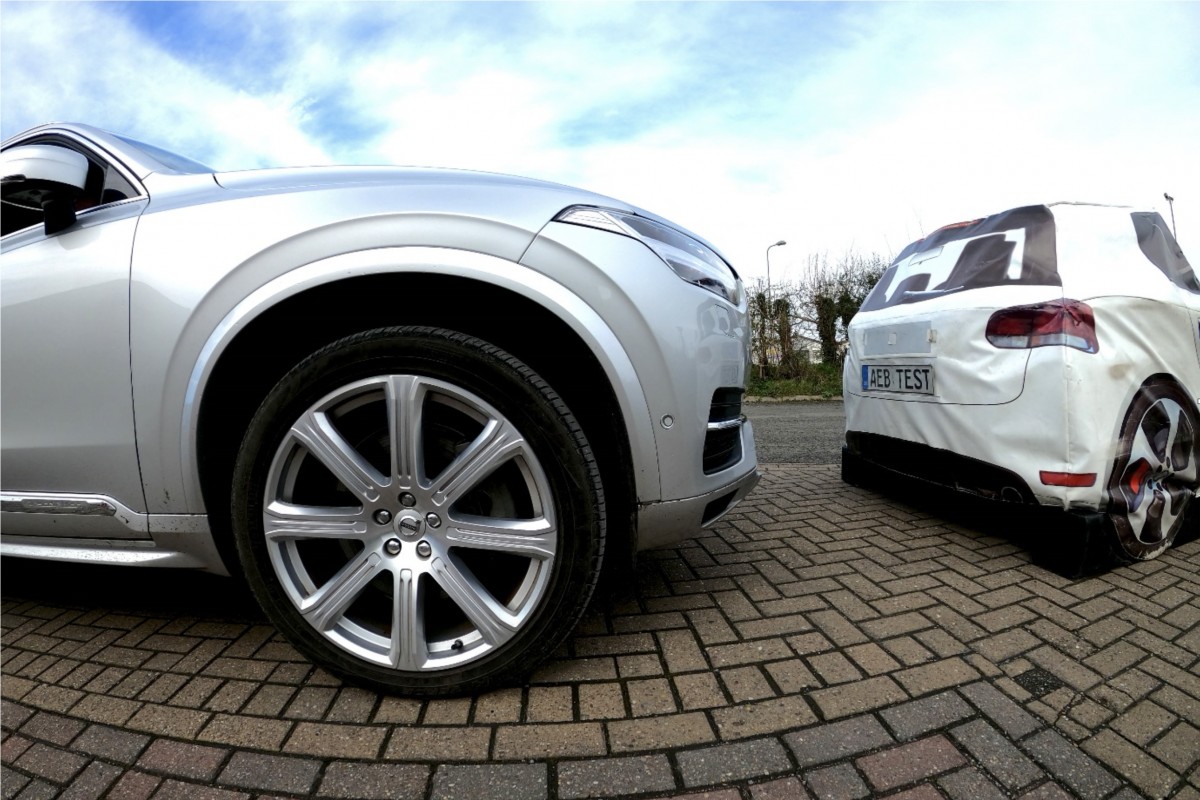 With the speeds raised to 40 mph the results were less than stellar - the only take out is that all cars warned the driver and applied the brakes. Ford, despite crashing every time, managed to do it at the slowest speeds. CR-V managed to avoid the accident twice but when it crashed, it did it at nearly 10 mph. The RAV4 avoided the accident four times but when it did crash, it did it at nearly full speed, managing to shave off only 8 mph.Chevy Equinox managed to scrub off over 17 mph of its terminal speed but still crashed every time.
When it came to T-bone and cross traffic collisions - every car failed miserably. What is even worse, every car failed to alert the driver or apply the brakes, in essence the systems failed and the cars collided at full speed.
The IIHS already announced it will increase the speed in its AEB testing to better reflect the road scenarios. The failure of the systems to recognise T-bone and cross traffic collisions is a wake-up call for car manufacturers.
Related
Reviews
Unknown column 'RWD' in 'where clause'
SELECT models.*, drives.DriveID, drives.Anchor, drives.Thumb, makers.MakerName FROM models LEFT JOIN ( SELECT ModelID, MAX(DriveOrder) AS MaxDO FROM drives GROUP BY ModelID ) AS dlinks ON models.ModelID = dlinks.ModelID LEFT JOIN drives ON dlinks.ModelID = drives.ModelID AND dlinks.MaxDO = drives.DriveOrder LEFT JOIN makers ON models.MakerID = makers.MakerID WHERE models.ModelID IN (56,2023,RWD,BYD,213,2021,Air,348,2022,SR) ORDER BY FIELD(models.ModelID, 56,2023,RWD,BYD,213,2021,Air,348,2022,SR) LIMIT 6; -- 1062, 35.175.107.142
Warning
: mysqli_num_rows() expects parameter 1 to be mysqli_result, bool given in
/home/gsmarena/arenaev/m/_rankingswithpics.php3
on line
37