BMW i5 buyers in the US will get two years of free 30-minute charging sessions at Electrify America
Vlad, 25 May 2023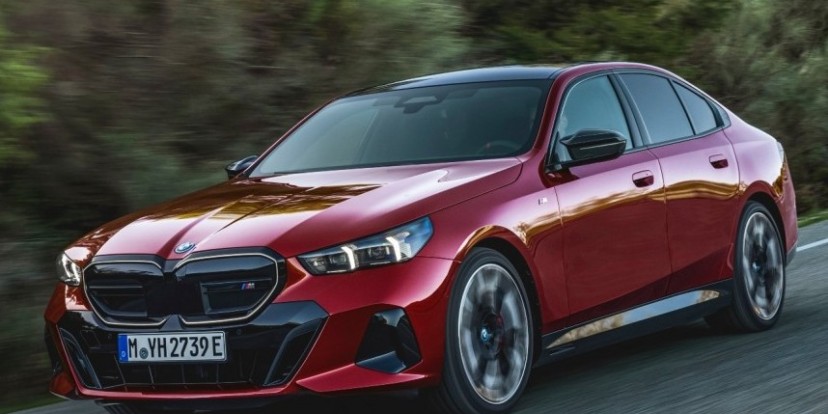 BMW officially unveiled the i5 yesterday, and it turns out that buying the car in the US will net you a wonderful perk at one of Electrify America's "coast-to-coast" chargers.
For two years after you buy your i5, you will be able to charge the car for free in Electrify America's network for 30 minutes at a time. This only applies to "first-time owners" of the new i5, which initially should be all of them. Similar perks are also offered to those who purchase an i4, iX, or i7.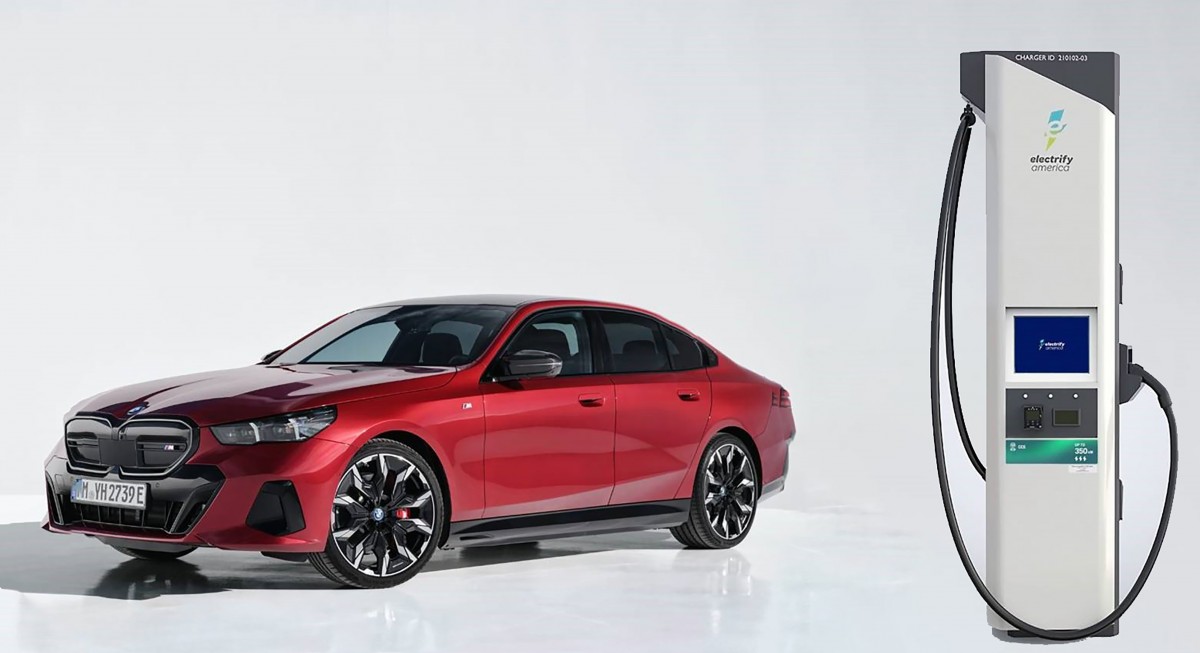 To activate the charging benefit, you enroll through the My BMW app. Also in the app, or using the car's own navigation system, you can find nearby charging stations, verify charger availability, and navigate to a station.
BMW i5 owners will be able to use Electrify America's 150kW and 350kW DC chargers, which feature "some of the fastest charging speeds available today", the company says.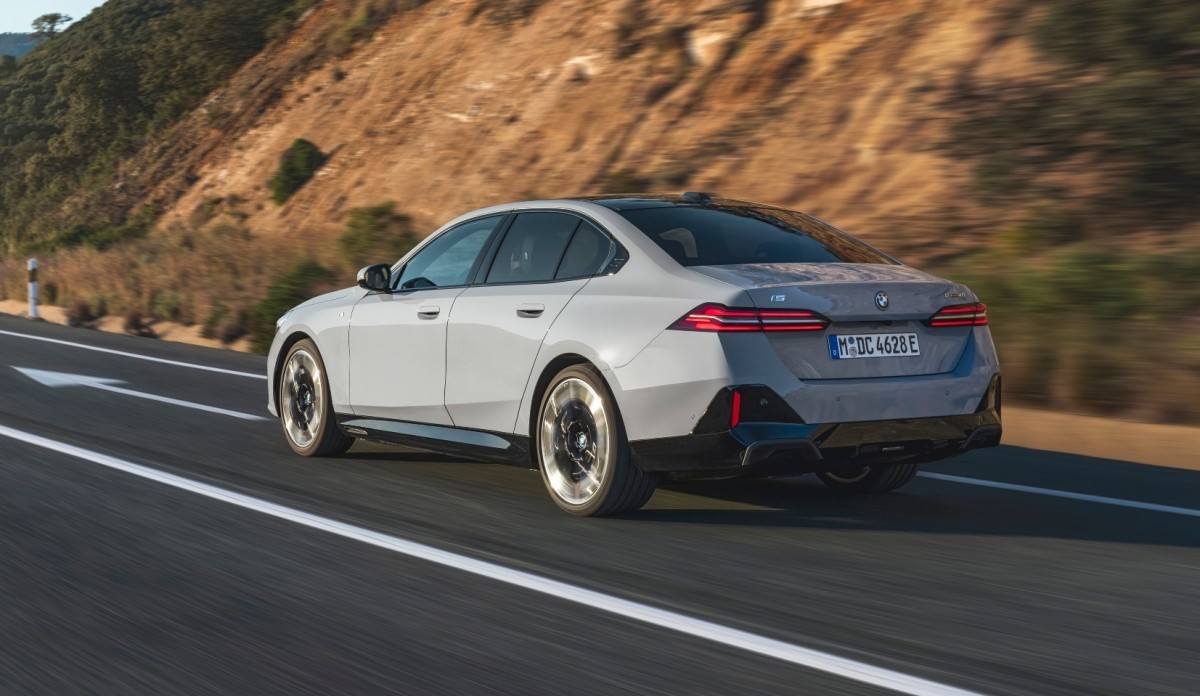 The i5 launches this October, and it's the first BMW EV to have Plug & Charge payment technology built-in. This means that once you've registered online, you can automatically pay for charging (if you go over 30 minutes in one session, or if you idle past that) through the plug's connection, no need to use an app. The charger communicates directly with the car to identify, authenticate, authorize, and bill your account for the session, if need be.
Related
Omg. They even made the 5 series ugly.
Reviews
Popular models