BYD launches the Atto 3 in Malaysia
Ro, 08 December 2022
BYD's aggressive overseas expansion is going pretty well as the company just announced its first global model, the Atto 3. The EV is also known as Yuan Plus in China and went on sale in February. Shortly after, it was made available in Australia as well and currently, it's sold in India, Thailand, New Zealand, Singapore, Cambodia, Costa Rica and many countries across Europe.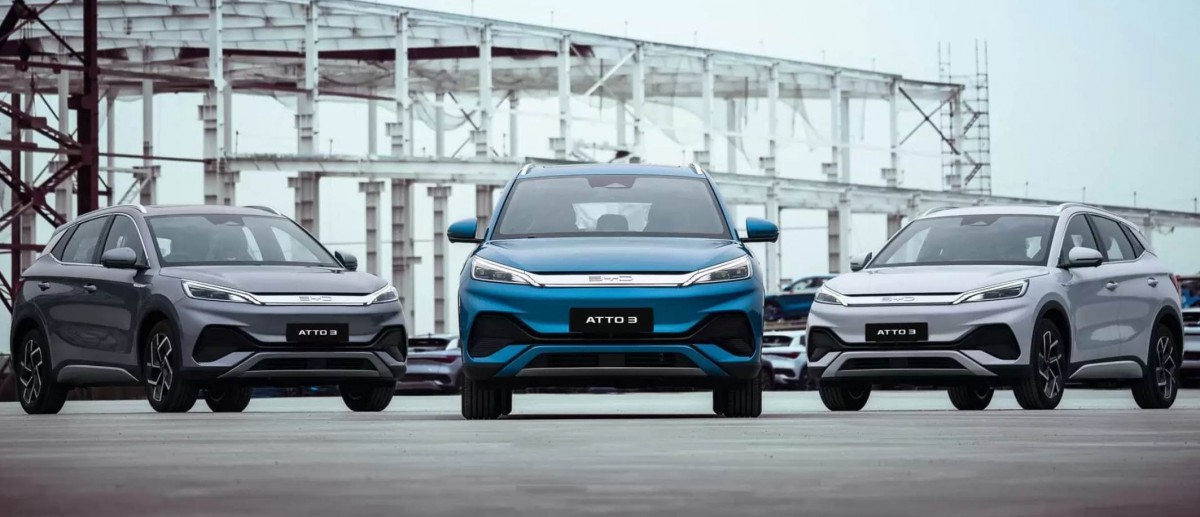 The Atto 3 is now made available in Malaysia as well through a local dealer called Sime Darby Motors, which will also take care of aftermarket services. BYD and Sime Darby Motors will work together in the future to bring even more models and services to Malaysia. In fact, during the announcement event yesterday, BYD briefly showcased the Dolphin and Seal models.
As for the Atto 3, it's available in two configurations in the country - standard and long-range. The entry-level option asks MYR 149,800 ($34,000), while the long-range iteration costs MYR 167,800 ($38,000).
Notably, this isn't BYD's only presence in the Malaysian market. The company has been selling electric buses, cars and forklifts for years.
Related
Nothing yet. Be the first to comment.
Popular models