Counterpoint: BYD leads global EV market in Q3 - Tesla distant second
Max McDee, 01 December 2022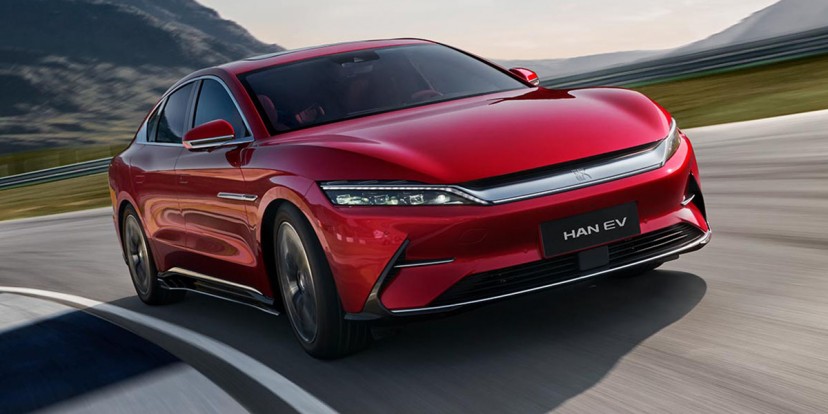 Counterpoint just shared its report on the electric car market in Q3 of 2022, showing some interesting shifts. The sales were made of 74% of plug-in battery vehicles with the remaining 26% being the PHEV and EREV.
After taking the lead in the EV market in Q2, BYD rapidly extended its lead in the third quarter of 2022. It sold 537,000 vehicles, which represents an increase of 197% year-on-year. Best-selling models were BYD Song, BYD Qin and BYD Han, which is coming to Europe.
Those three models alone were responsible for 56% of sales. Those numbers are likely to go even higher since BYD is expanding its operations in Europe.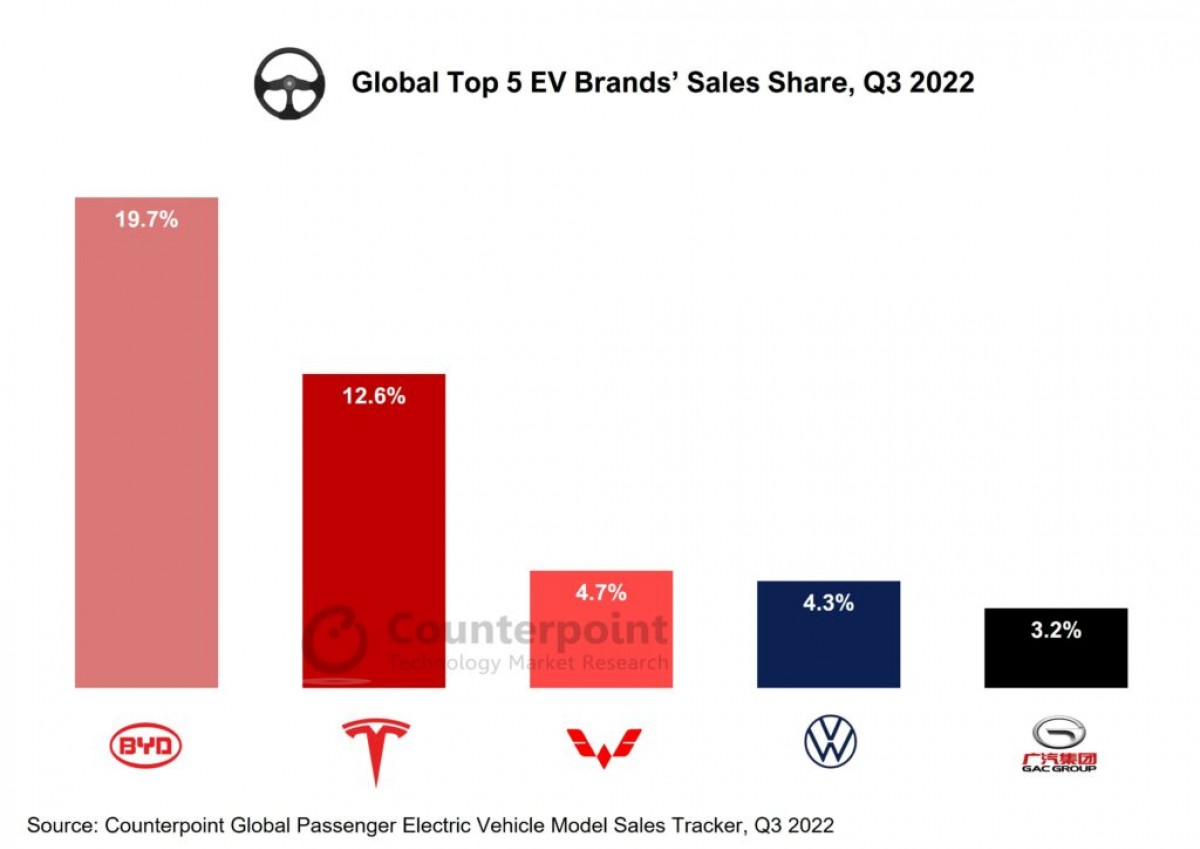 Tesla is some way back in second place now, but its sales still grew a very healthy 43% year-on-year. The company sold 343,000 vehicles and Tesla Model Y is the most popular single model out there by some distance.
Wuling managed to overtake VW Group with its sales going up by 31% and its best-selling Wuling Hongguang Mini EV chasing Tesla Model Y for the crown of most popular EV.
VW Group sales went up by 28% year-on-year with VW ID.4 making it to the Top 10 EV models of Q3. VW sales in China alone made a staggering 79% jump when compared to the same period last year and a 35% increase compared to the previous quarter.
Closing the Top 5 is the Chinese GAC Motor after it managed to overtake BMW and Mercedes-Benz thanks to 85,000 vehicles sold and 145 increase in sales. The company owes its success to the Aion Y model.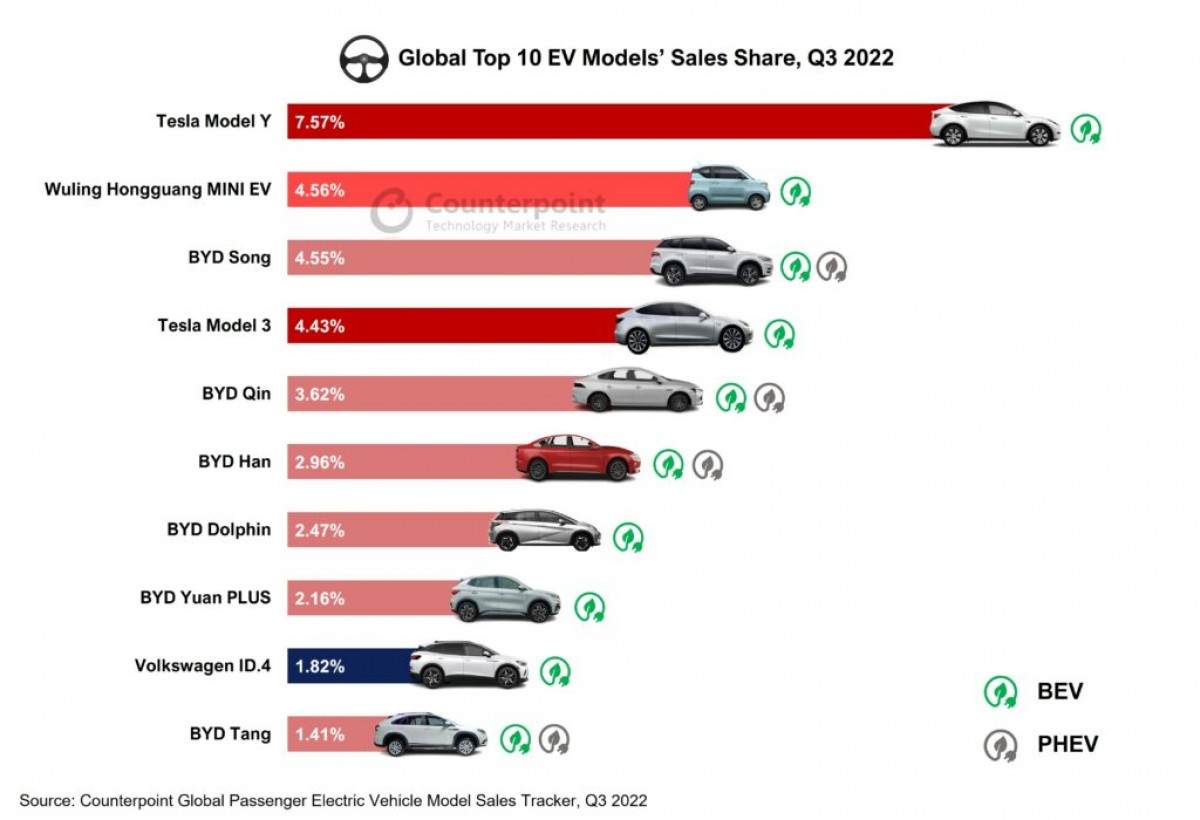 China is still the leader in the EV market with the sales increasing by 100% over the same period of last year thanks to 1.7 million of vehicles delivered to the customers. Europe came second and the US followed in third place. Unfortunately, in Europe and the US the sales have largely stagnated.
All in all 14 spots in the Top 25 EV brands went to the Chinese companies. Top 10 best-selling EVs were responsible for 35% of global sales.
Related
Nothing yet. Be the first to comment.
Popular models