Camouflaged Lotus Envya spotted in China
Max McDee, 31 May 2023
The heavily camouflaged Lotus Type 133 was spotted yet again roaming the streets of China. The first electric sedan from Lotus, and its second electric vehicle after the Eletre SUV, is in the final stages of testing with its debut approaching fast. The vehicle is scheduled to be unveiled in the second half of this year, and it will go on sale early in 2024.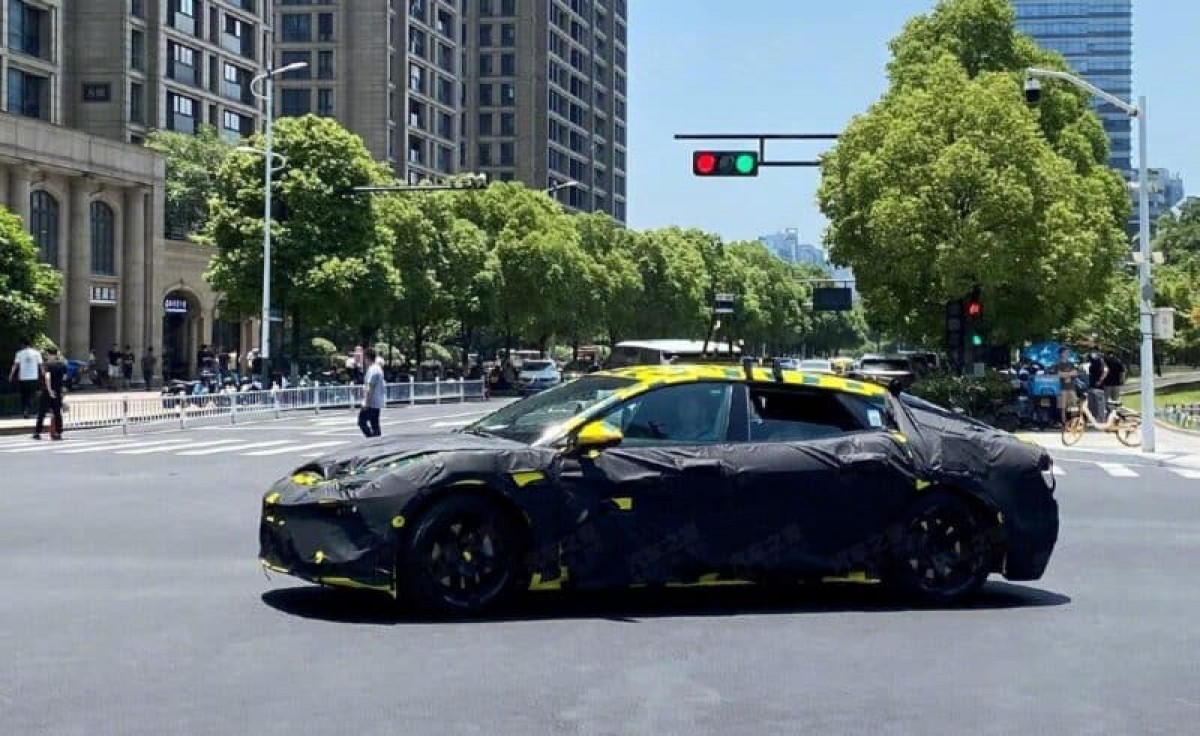 The Type 133 will be called Lotus Envya and will share the modified SEA platform with its SUV sibling. The platform is called EPA - Electric Premium Architecture - and Envya will benefit from sharing the battery and the powertrain with Eletre. That means up to 905 hp (675 kW) for the R version and 603 hp (450 kW) for the base model. Just like the Eletre, Envya will use an AWD system with two electric motors.
The two vehicles will share the battery as well, and the 100 kW capacity (usable) should offer a better range in the Envya - can we see more than 311 miles? In the top R trim, the new electric sedan should be able to accelerate from 0 mph in less than 3 seconds, making it a highly competitive contender against the likes of Porsche Taycan.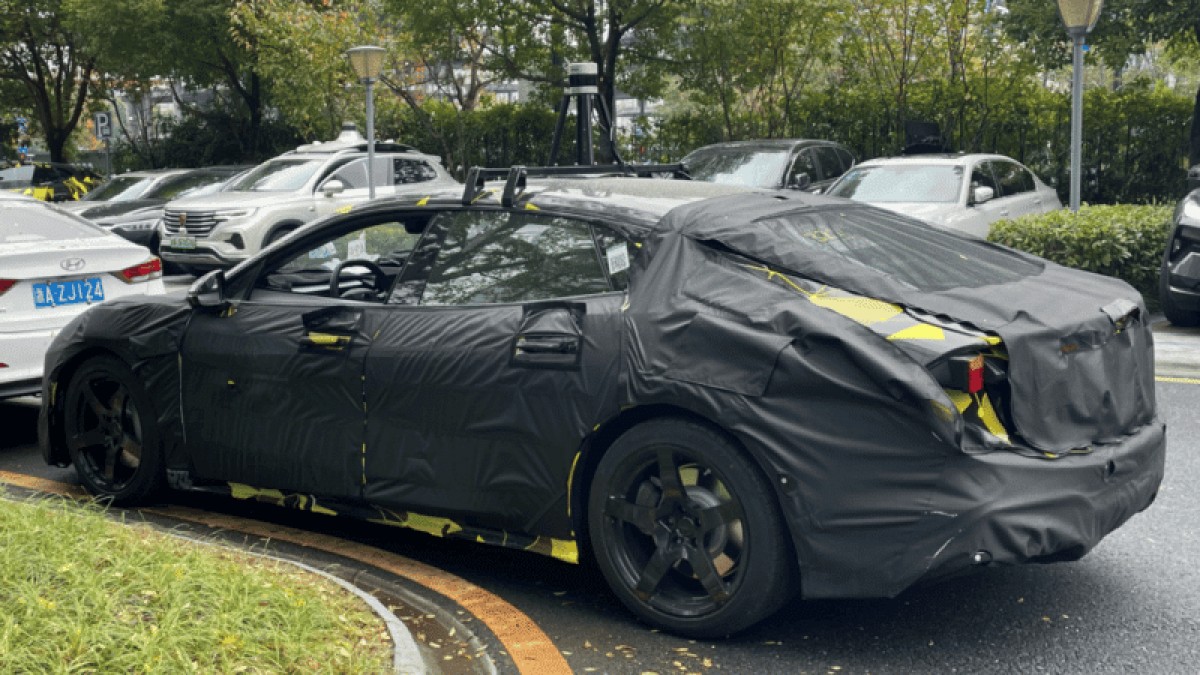 Previously the Envya was spotted parked up
Although the vehicle in the shots is highly camouflaged, we can instantly spot the pop-up LiDAR sensors in the front fenders. Just like the Eletre, Envya will use this clever solution to keep the sensors out of the way when not in use. The test vehicle has an external LiDAR on its roof - this is done for calibration purposes and to keep the production design disguised.
The Lotus Envya won't be a small car - if it shares its wheelbase with the Eletre, it'll mean 118.9 inches between the axles and around 200.9 inches in length - that's a lot of a car and a lot of legroom for all passengers. We can expect to see the 4 and 5-seat layouts when the car eventually goes on sale, and of course, all the top-of-the-range in-cabin gizmos and gadgets will be present.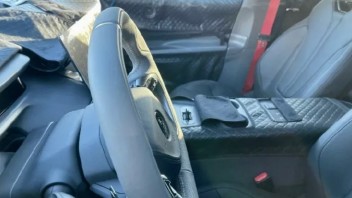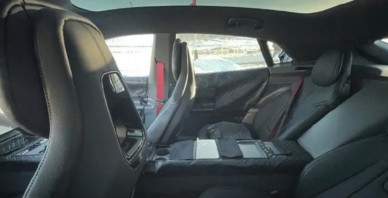 Interior spy shots of the Lotus Envya
These are the final tests for the Envya, the winter testing has already been completed, and as the car approaches its debut, we should start hearing more about the next electric Lotus - the Type 134. This smaller SUV will launch in 2025, and it will be followed in 2026 by the Type 135 - an all-electric supercar that will join the 2,011 hp Evija hypercar at the top of the Lotus vehicle portfolio.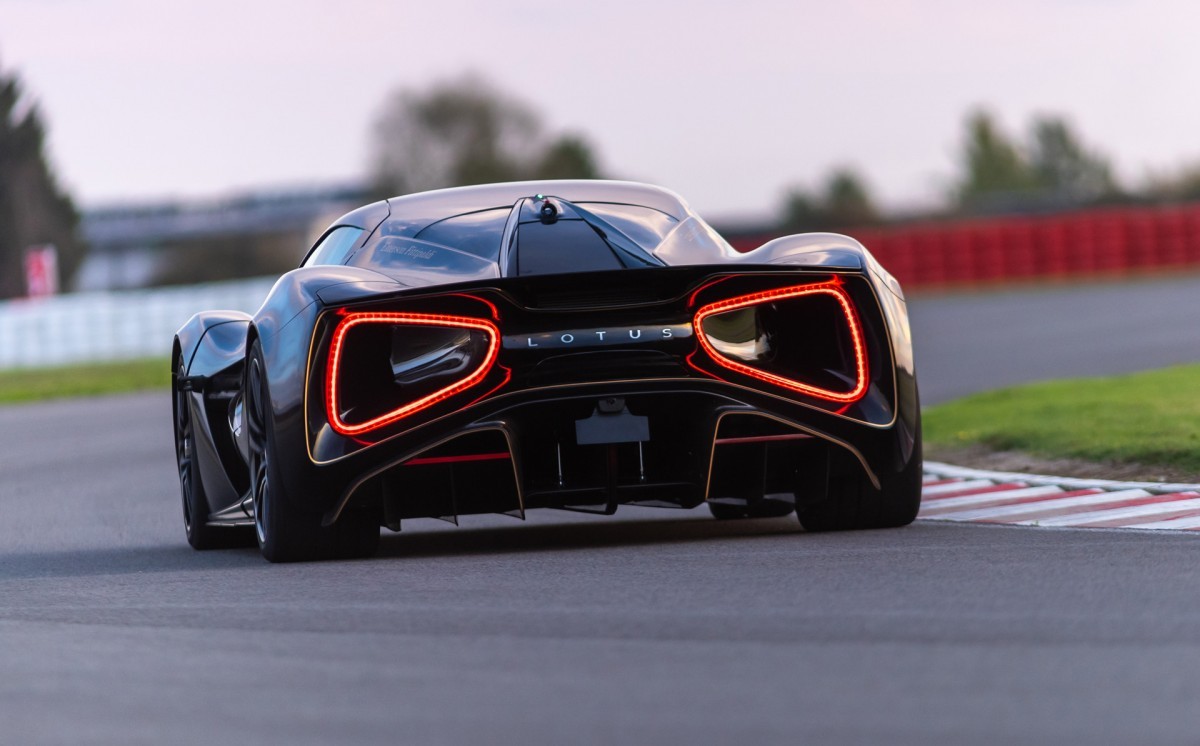 Lotus Evija
Related
Nothing yet. Be the first to comment.
Reviews
Popular models