Canalys: Indian EV market grows a whopping 223% in 2022
Ro, 06 February 2023
Canalys just came out with its 2022 report on EVs in India and the results sure look promising. The overall car market grew 23% in 2022, which on its own is impressive given the flat or negative growth in other markets around the world. The EV sector, in particular, saw an outstanding growth of 223% by delivering 48,000 vehicles for the whole year.
It's perhaps important to note that the Indian EV market is in its infancy, so insane growth numbers are to be expected.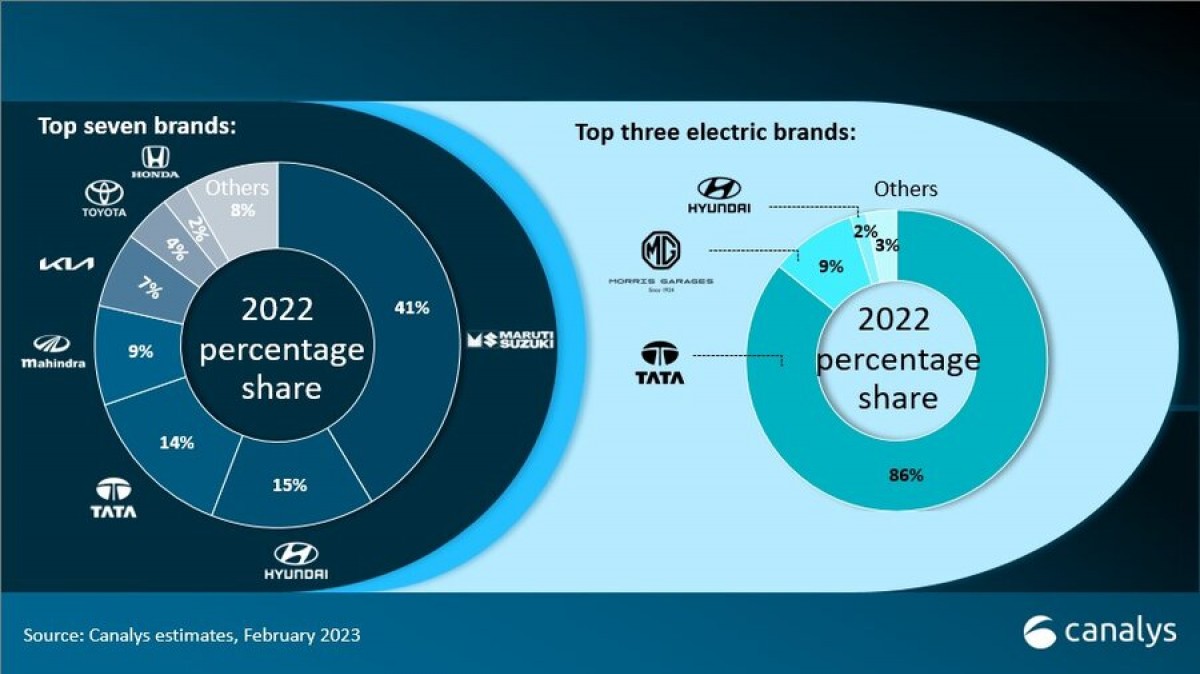 Analysts say that the demand for EVs and even luxury EVs has been strong, despite the looming economic uncertainties in the country. That's mainly due to the rising consumer buying power.
Tata is the runaway leader in the EV market with just two models by taking 86% of the share. The Chinese MG takes second place with 9% and Hyundai an equally distant third with 1.6%. The Korean company is only selling the Kona in the country, though.
Luxury brands like Mercedes, BMW and Audi are also offering some of their global EV models in India and they saw a significant growth of 34%. However, they represent less than 1% of the total market combined.
Canalys predicts that the Indian EV market will grow by over 300,000 units in 2025 and account for about 6% of the total car sales. And big brand names like Toyota, Honda, VW, Skoda, Nissan and Renault will likely miss the early adoption sales as they still haven't launched their EVs in India.
Related
Nothing yet. Be the first to comment.
Popular models