Deliveries of Nio ET5 already began across China
Max McDee, 30 September 2022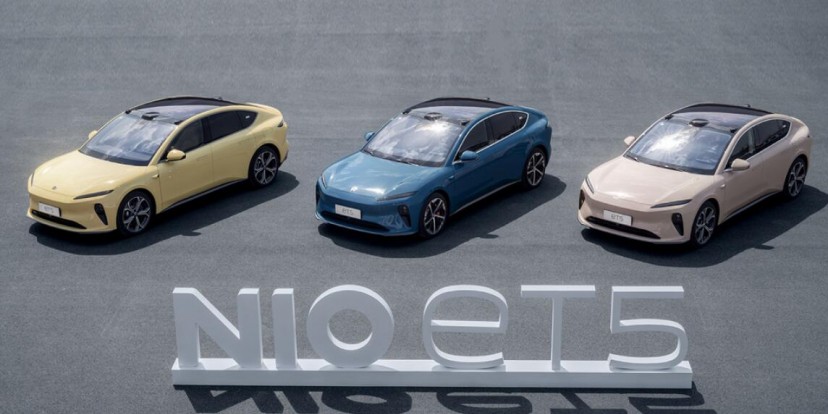 Nio took to its own app and announced the deliveries of the ET5 have already started, the company hasn't revealed any numbers yet but shared photos of first lucky customers receiving their cars.
The company will announce its Q3 numbers on November 11 and they will include official delivery numbers for the ET5 but we are sure the company will be sharing those numbers much earlier. First deliveries are taking place across China with Shanghai, Suzhou, Jiaxing, Hefei, Ningbo and Guangzhou being the first destinations.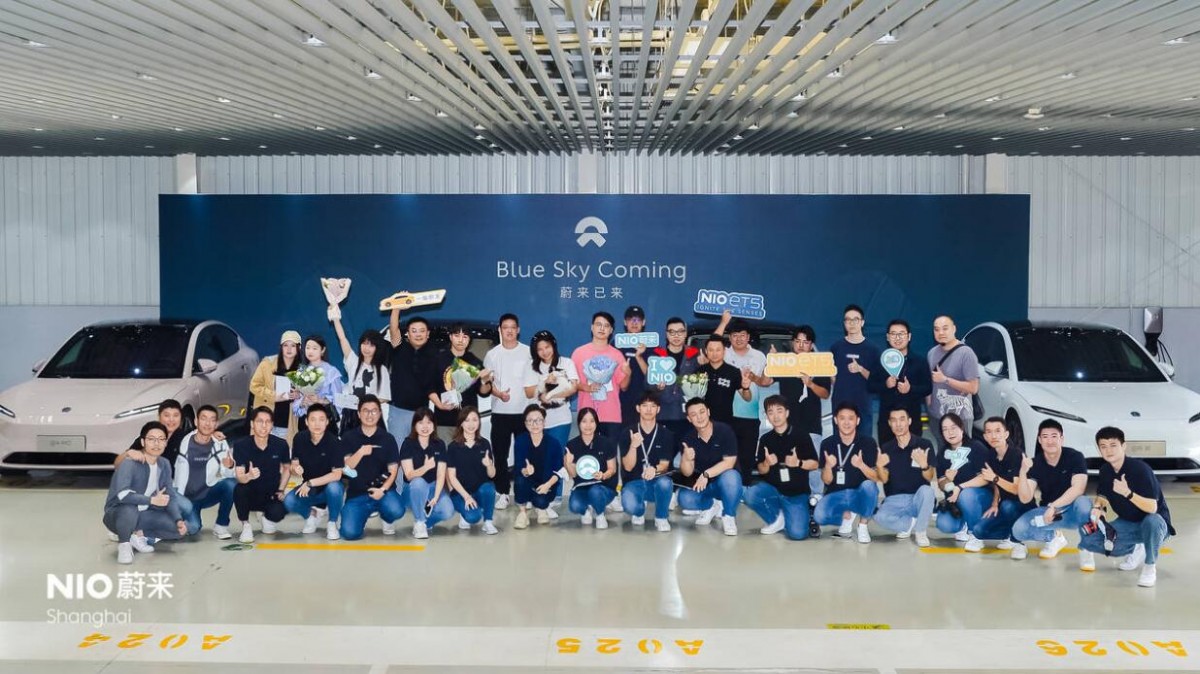 Lucky owners of ET5 from Shanghai
Nio ET5 is the smaller sibling of ET7 and is based on the newer, NT 2.0 EV platform. It is Nio's cheapest offering so far with prices starting at just over $46,200 at current exchange rates. If the customers opt to rent the vehicle's battery rather than buy it, the price of the car drops to $36,250 with the monthly fee of $138.
The ET5 is seen in China as a direct competitor for the Tesla Model 3 which starts at RMB 298,988 (just over $42,000) for the entry-level RWD version. Tesla priced the Model 3 aggressively to make sure it qualifies for the RMB 11,088 government subsidy, the cut off point is RMB 300,000.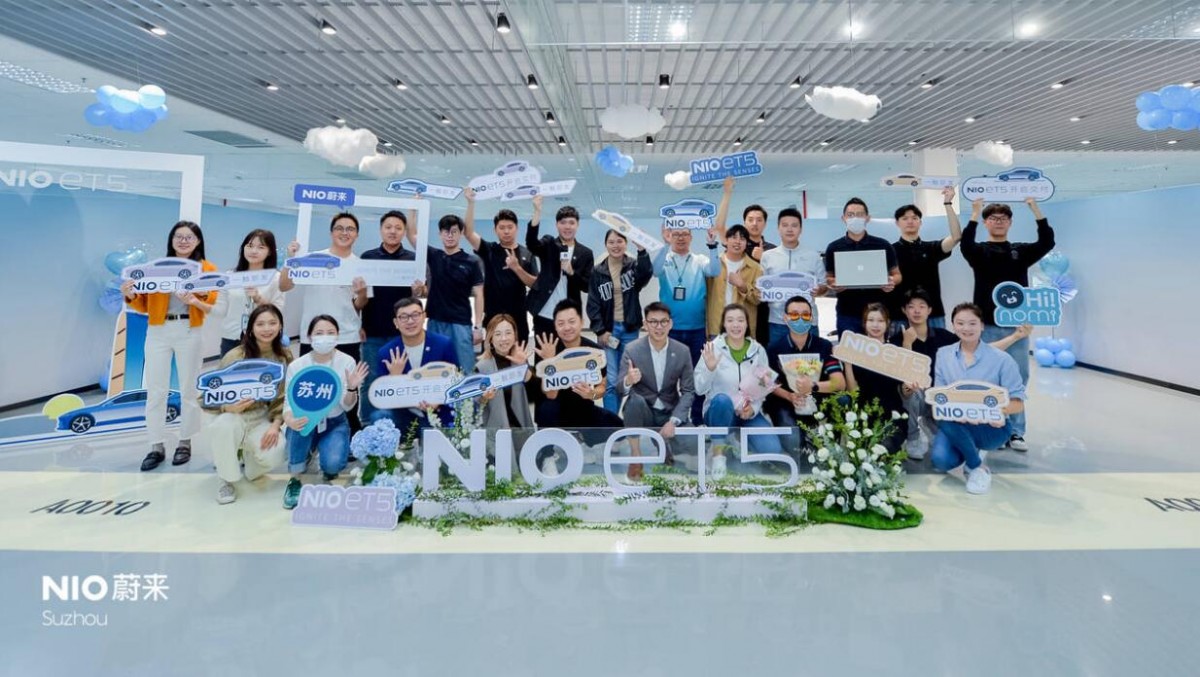 Lucky ET5 owners from Suzhou
Nio's latest model is generating a lot of interest in the media and customers are apparently flocking to the showrooms to have a closer look. How many of them are impressed enough to actually pull the wallet out and put the money down, we won't know until official figures are released. Nio is holding an event in Berlin next week where it will announce its expansion plans for Europe and will introduce both the ET7 and ET5 to the European customers.
Related
I would really like to have a test drive in the ET5.
How come nio stock shares its still not taking off its too low of a price/shares.
Reviews
Unknown column 'RWD' in 'where clause'
SELECT models.*, drives.DriveID, drives.Anchor, drives.Thumb, makers.MakerName FROM models LEFT JOIN ( SELECT ModelID, MAX(DriveOrder) AS MaxDO FROM drives GROUP BY ModelID ) AS dlinks ON models.ModelID = dlinks.ModelID LEFT JOIN drives ON dlinks.ModelID = drives.ModelID AND dlinks.MaxDO = drives.DriveOrder LEFT JOIN makers ON models.MakerID = makers.MakerID WHERE models.ModelID IN (56,2023,RWD,BYD,213,2021,Air,348,2022,SR) ORDER BY FIELD(models.ModelID, 56,2023,RWD,BYD,213,2021,Air,348,2022,SR) LIMIT 6; -- 1062, 35.175.107.142
Warning
: mysqli_num_rows() expects parameter 1 to be mysqli_result, bool given in
/home/gsmarena/arenaev/m/_rankingswithpics.php3
on line
37