Dodge Charger Daytona SRT is the electric muscle car of the future
Max McDee, 18 August 2022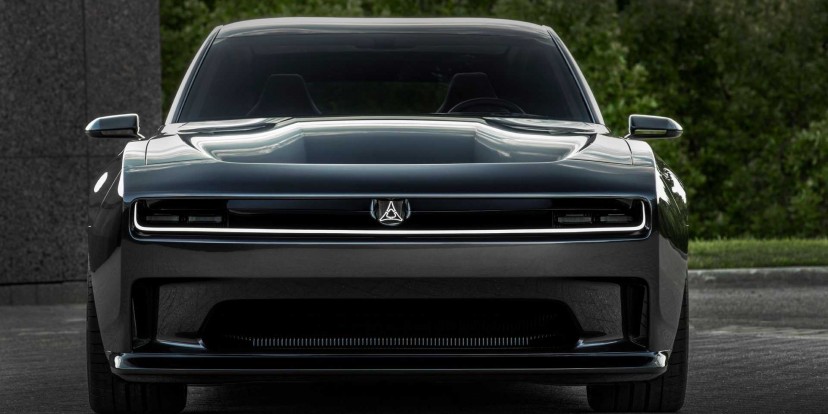 On a third day of Dodge Speed Week at M1 Concourse in Pontiac, Dodge has finally taken the wraps off of its long awaited electric muscle car. Dodge Charger Daytona SRT is here to mark the end of one era and the beginning of a completely new chapter - for the company, for the industry and for the muscle car world.
Dodge is desperately trying to remain faithful to its past and at the same time is painfully aware that the future is already here. To create a car that both pays homage to the glorious past and embraces the future at the same time, is one heck of a task. Thank the petrolhead gods of old that Dodge managed to pull it off.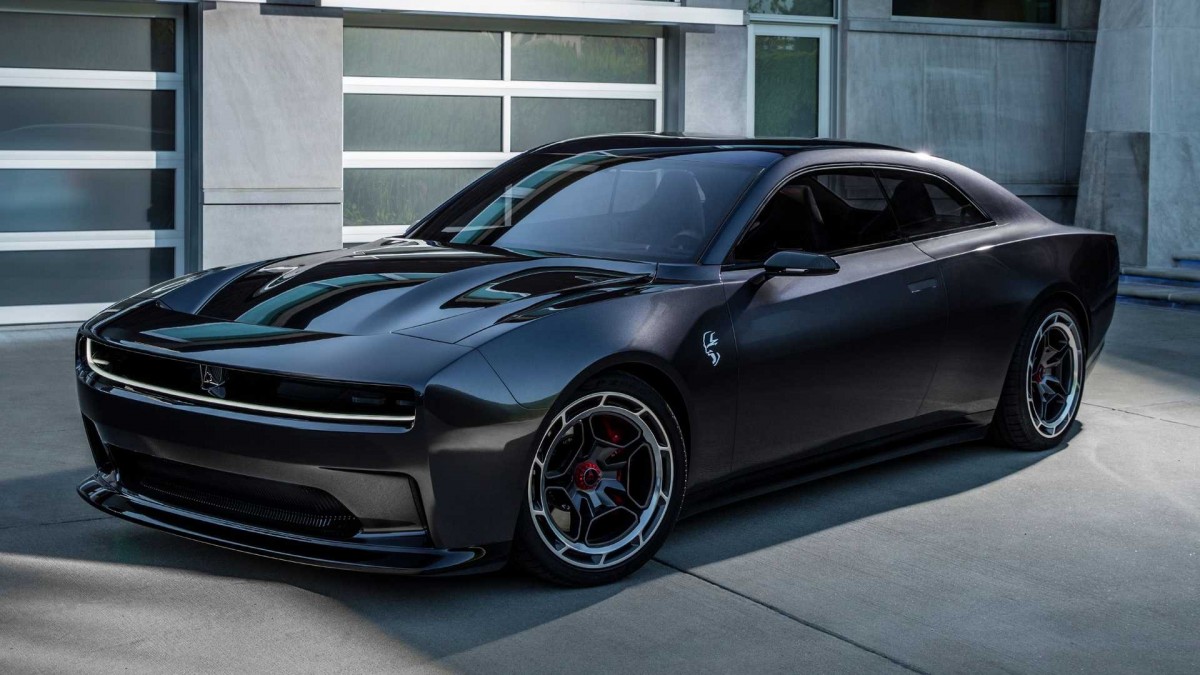 Dodge Charger Daytona SRT
When the wraps came off the reimagined Charger, you could hear the world gasping. It was a gasp of wonder and a sigh of huge relief. They didn't mess it up, they didn't go blindly into the future - they kept the unmistakable Dodge lines but managed to teleport them to the 22nd century. Make no mistake - this is an instant icon, whether Dodge brings it in this form into production or not, Charger Daytona SRT will be remembered forever.
They better bring it into production though, I bet the company had plenty of calls from influential people trying already to put their names down for one. I haven't had a car poster on my bedroom's wall for decades but this beauty is already on order from the print shop. Just need to find a suitable frame because Mrs will not put up with bluetack.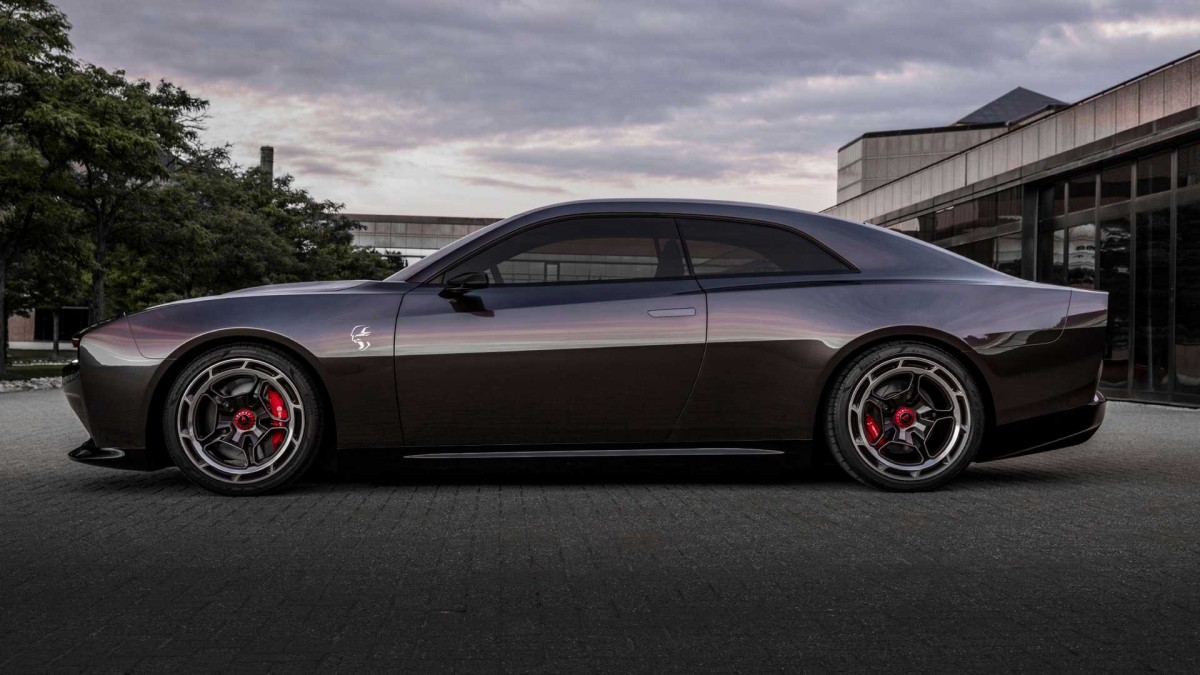 Poster ready Dodge Charger Daytona SRT
After initial amazement followed by catching up with our erratic breathing and galloping heart, we manage finally to take some details in. There is so much to look at. The shape is a Dodge, no questions at all. It is smoothed and maybe a bit longer but it is a Charger no doubt. The retro looking wheels with aerodynamics slots are amazing on their own, the design just works so well. Top it up with a center nut and red calipers and we are in heaven.
Hood features air ducts taking the air from the front and directing it to the sides of the windshield in an effort to smooth the airflow. The whole set up gets its own name - R-Wing. It's a very clever aerodynamic solution used by McLaren and Ferrari and many other supercar manufacturers. In fact even Lucid Air has a similar feature but obviously on a much smaller scale.
The controversial bit is the inclusion of what Dodge calls Fratzonic Exhaust system. No kiddin' - Dodge created a world's first electric car with an exhaust. And not just any exhaust - a 126 dB Hellcat beating amplifier and tuning chamber combo that sits at the back of the car and makes "unique performance sounds". At this point I refer you to a quick video while I try to get my head around this idea.
Why? Why would Dodge come up with such a contraption? Why not embrace the insane power and performance of the future and let the bygones be bygones? Oh Dodge, it's like watching someone walking down University Ave in Palo Alto, with a ghetto blaster on their shoulder. It's like Dwayne Johnson in his turtleneck with his fanny pack on, all over again. It's not cool anymore, we don't need it. Leave it alone Dodge and focus on power, please.
Power is what Dodge got right over the last few decades and it doesn't intend to mess around with this time. The Charger Daytona SRT has apparently better performance figures than the SRT Hellcat. Apparently - because Dodge kept quiet about the numbers. But slapping the Daytona name on a car has never been taken lightly by the company, it was Charger Daytona that first broke the 200 mph limit back in 1970. Every Daytona since had more power than mere mortals could sensibly handle.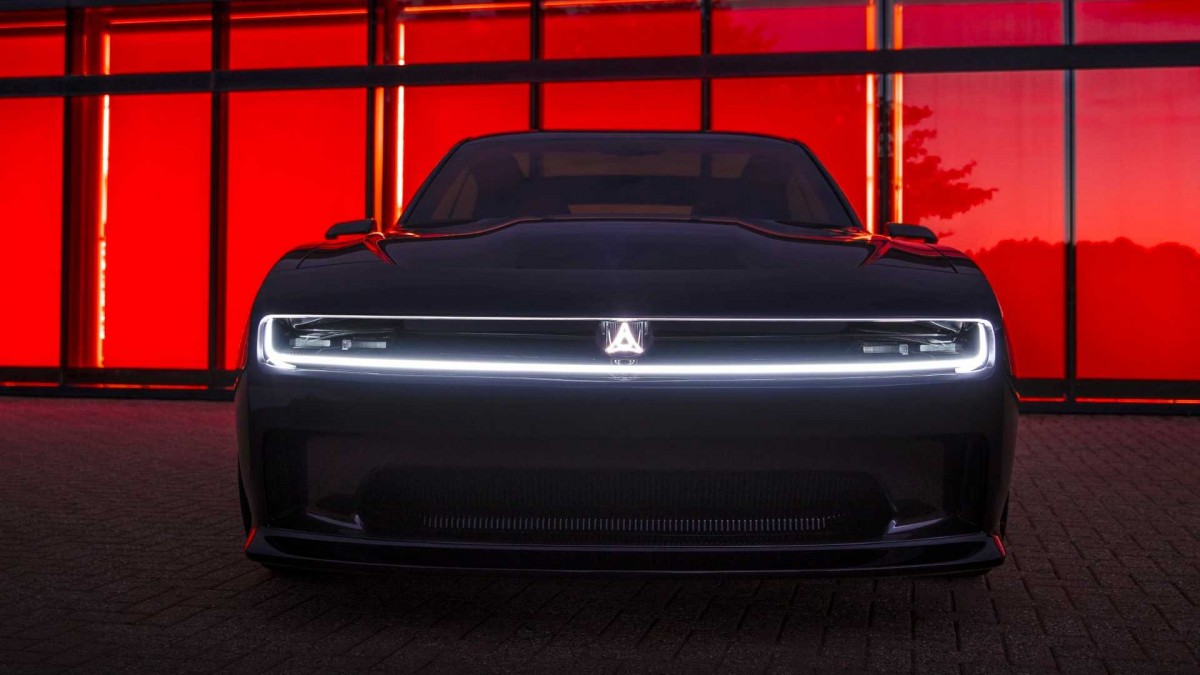 The new electric propulsion system is called - wait for it - Banshee. Dodge is dusting off some serious names and we are pretty sure those names are well deserved but we'll have to wait and see the numbers. The system is based on an 800V architecture with AWD, there is no word yet if it's a two-motor or four-motor setup. Since Dodge is using the Stellantis STLA platform, we can actually expect a tri-motor setup with a 1,000 hp - maybe even more.
Part of the new electric drivetrain is eRupt, a multi-speed transmission. Charger Daytona SRT comes with an actual gearbox that offers electro-mechanical shifting experience. That last word is a giveaway, an experience means it's a fake gearbox. When you go to the restaurant, you don't want an experience of a burger, you want to eat it. An experience is looking at some dodgy photos through the AR headset, but however good the quality may be - it's not the real thing.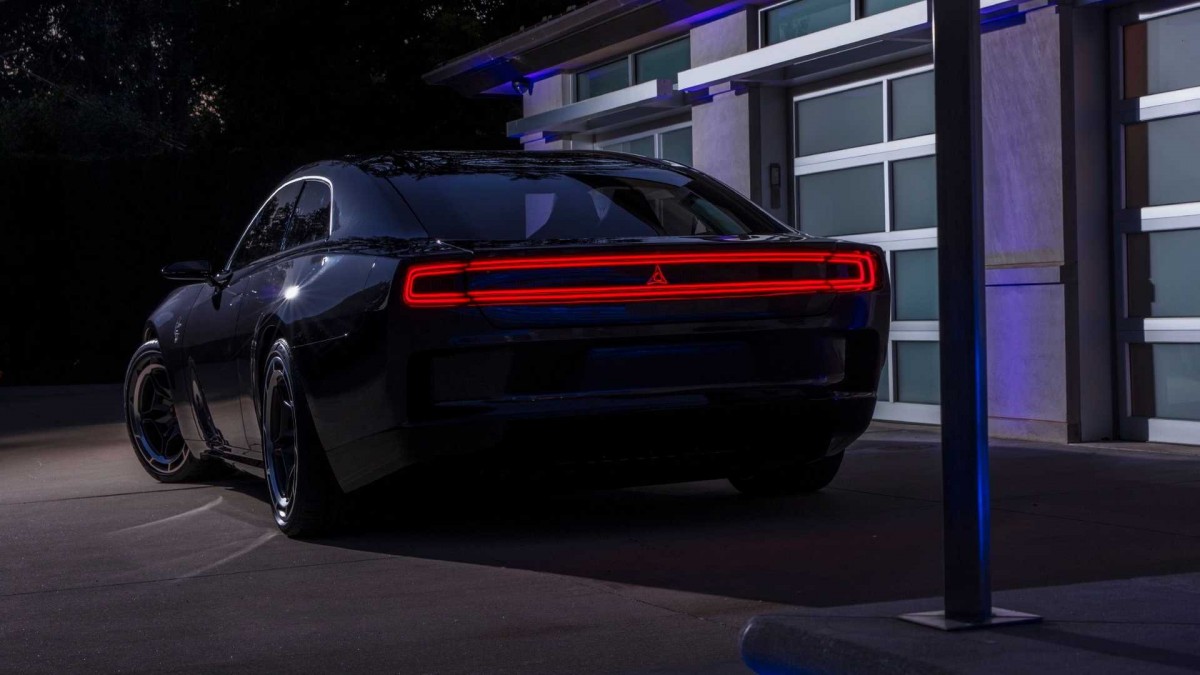 Thankfully the Charger Daytona SRT is a concept and many of those "inventions" won't make it to the production car. Like the PowerShot push-to-pass feature - what's wrong with the right pedal? Can't we just mash it deeper into the floor for the same effect? Do we seriously need buttons for everything? I guess buttons are better than touch screens…
Let's take a minute and look at this thing from a distance though. Let's forget about the numbers and buttons and just admire the details of this creation. Classic yet modern lines, front and rear lights that accentuate the classic shape without being too shouty. Low and wide stance with sexy wheel arches flowing in and out. Narrow mirrors, front lip spoiler and the rear of the car swooping down. What a view, what a beauty.
Interior is just as good as the exterior. With four individual bucket seats, two large displays in a rather conventional position and the dashboard that lights up in different colors depending on the mood or driving mode. There is a large HUD and the start button is under a jet-like cap, making the experience of starting the Charger Daytona SRT even more emotional.
There is much history attached to Charger and Daytona names, there is much emotional attachment to the brand and the car that borders on unhealthy and stalker like levels. But that's Dodge, always evoking emotions, making cars that would make your spine tingle just by looking at them. No, I'm not talking about weird tie ups with Daewoo in Europe - I'm talking Chargers and Challengers, Hellcats and SRTs.
This new electric age we are living in is difficult for manufacturers. On one hand, they want to stick to history as much as they can, but on the other hand they know electric powertrains are better. Never mind the planet, even BMW admitted that its next M cars will be better because they will be electric. Dodge is next. And Dodge does it in the only style it knows best - loud and fast. With a 3D illuminated Fratzog logo - because Banshee without Fratzog is like KFC without chicken.
For your pleasure - a longer video without any music, just the Charger Daytona SRT and you:
Related
hello and my name is adebayo a akiode and i think the new banshee looks awsome and i kind off liking it and it is different from the 1968 movie the warith car and i think the new banshee has the same sound of the 1968 warith car . but the inside of...
No, no, no. Don't you dare disrespect muscle cars like that
Popular models