First images and details of Huawei's Aito M9 emerge
Max McDee, 25 September 2023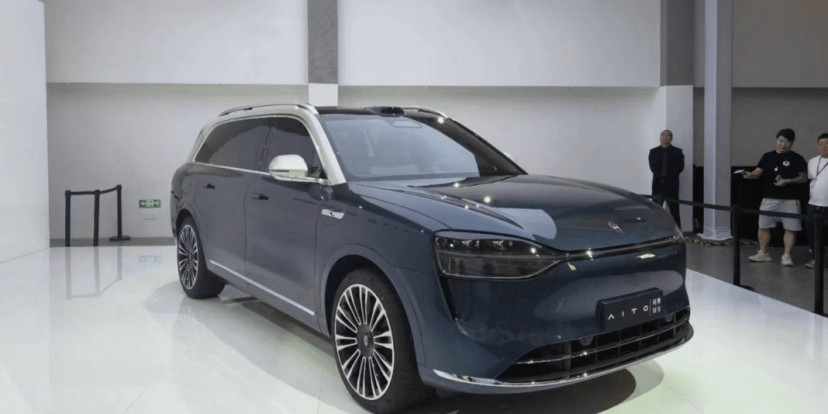 The Aito M9, backed by the tech giant Huawei, has been spotted in new spy photos, fueling anticipation for its official debut slated for this quarter. The new electric SUV is poised to take on the luxury competitors from the likes of Mercedes, Nio and Range Rover.
The Aito M9's exterior design philosophy revolves around "ultimate simplicity and purity." It sports a modern penetrating light design, seamlessly integrating headlights and aerodynamic air curtain intakes. The SUV measures 205.9 inches by 78.7 inches by 70.9 inches, with a substantial 122.4 inches wheelbase, ensuring a spacious interior for passengers and cargo alike.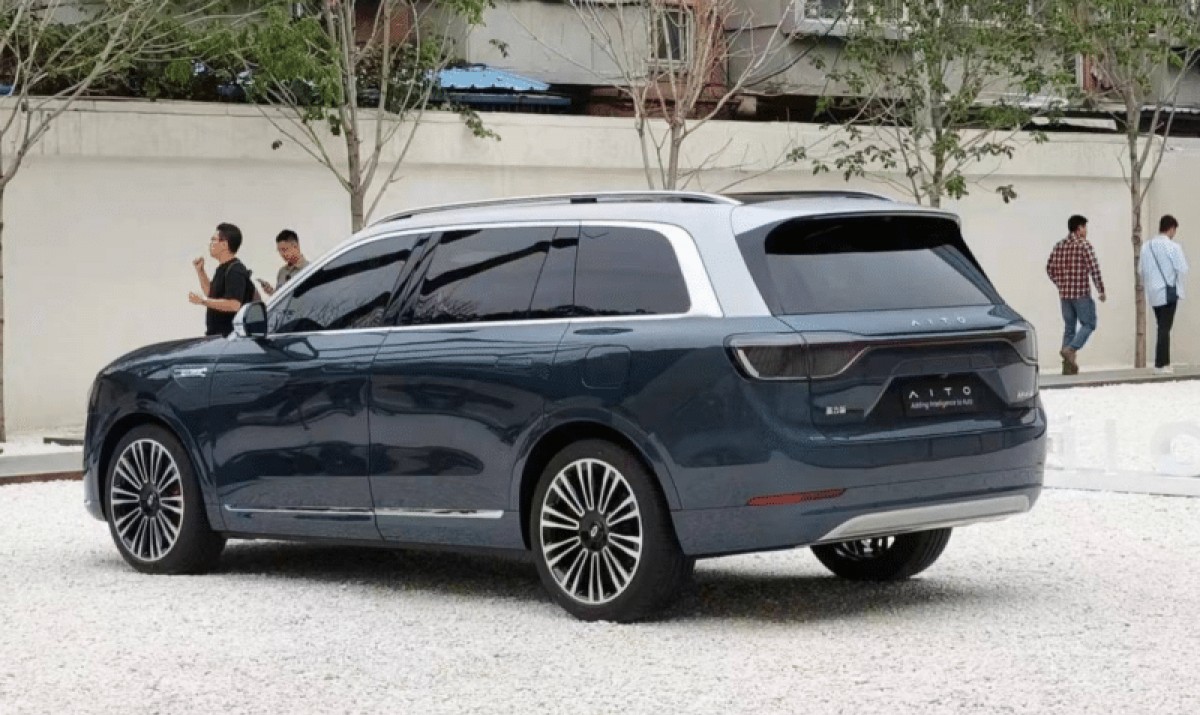 The rear of the Aito M9 adopts a simpler, more rounded design, with the AITO logo sitting atop the penetrating taillights, mirroring the overall shape of the headlights. This symmetry in design speaks to a harmonious blend of form and function, a testament to Huawei's attention to detail.
Inside, the Aito M9 is a tech lover's paradise. It features Huawei's HarmonyOS 4.0 cockpit, equipped with a triple screen setup, and Huawei's in-car entertainment system, AI Intelligent Crystal. For the first time, Huawei introduced its digital assistant Xiaoyi, ensuring a seamless and interactive user experience. And yes, the Crystal is still part of the much-acclaimed Huawei Sound.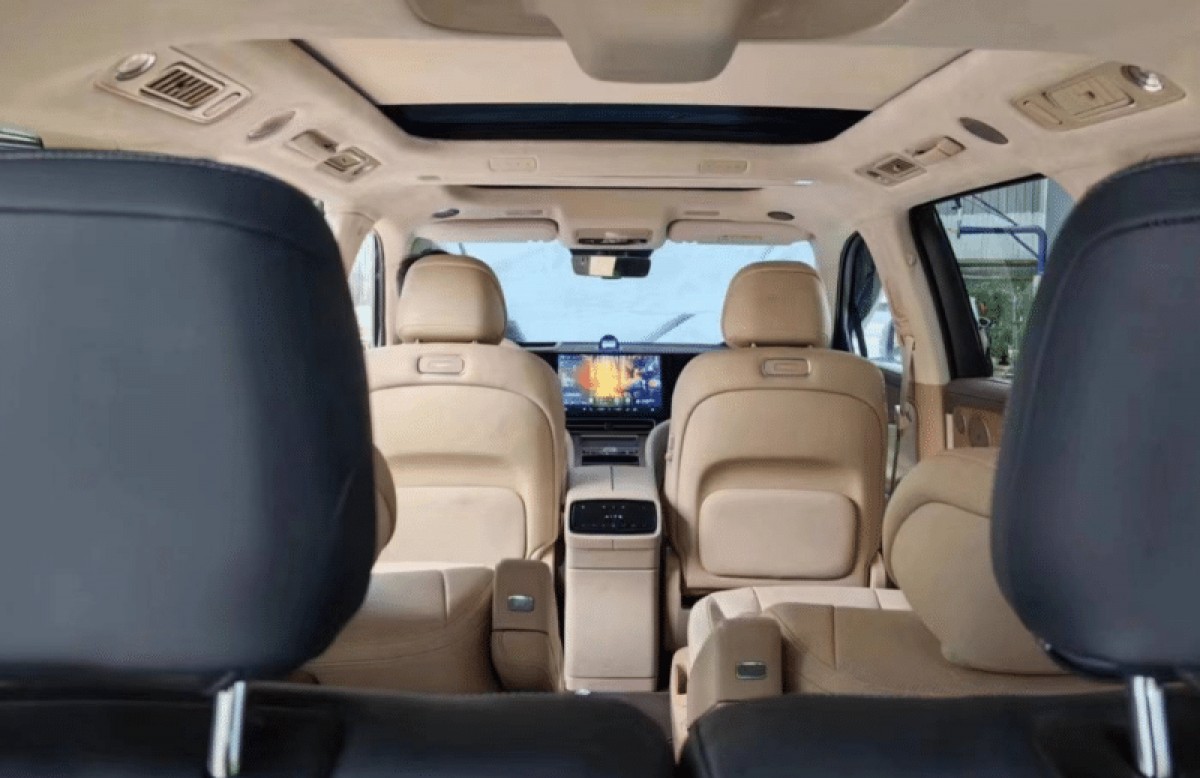 The Aito M9 is not just about looks and tech; it's about versatility. The SUV offers six equal seats all motorized, which can be rearranged into various configurations, accommodating 3, 4, 5, or 6 passengers, depending on the need of the hour.
The Aito M9 is available as both an electric vehicle (EV) and a range extender (EREV). The pure electric model features a four-wheel drive with a 160 kW front and a robust 230 kW rear drive motor, supplied by the Contemporary Amperex Technology Co. (CATL). The extended-range model adds a 1.5-liter turbocharged engine with a 112 kW output acting as a generator, and offering a dual-motor setup with 165 kW at the front and 200 kW at the rear.
The Aito M9 started pre-sales in April, with a price tag ranging between RMB 500,000 and RMB 600,000 (approximately $68,600 and $82,700). The MIIT included the M9 in its catalog of vehicles approved for sale in China suggesting the official launch is just around the corner.
Related
Chinese forums are full of comments " UGLY"
Is the battery capacity for the plug-in hybrid variant the same as the pure EV? That'd be crazy if that's the case.
Reviews
Unknown column 'RWD' in 'where clause'
SELECT models.*, drives.DriveID, drives.Anchor, drives.Thumb, makers.MakerName FROM models LEFT JOIN ( SELECT ModelID, MAX(DriveOrder) AS MaxDO FROM drives GROUP BY ModelID ) AS dlinks ON models.ModelID = dlinks.ModelID LEFT JOIN drives ON dlinks.ModelID = drives.ModelID AND dlinks.MaxDO = drives.DriveOrder LEFT JOIN makers ON models.MakerID = makers.MakerID WHERE models.ModelID IN (56,2023,RWD,BYD,213,2021,Air,348,2022,SR) ORDER BY FIELD(models.ModelID, 56,2023,RWD,BYD,213,2021,Air,348,2022,SR) LIMIT 6; -- 1062, 35.175.107.142
Warning
: mysqli_num_rows() expects parameter 1 to be mysqli_result, bool given in
/home/gsmarena/arenaev/m/_rankingswithpics.php3
on line
37