Ford gets access to Tesla's 12,000 Superchargers in the US and Canada
Vlad, 27 May 2023
Ford has announced that it's cut a deal with Tesla for access to the 12,000+ Superchargers the company led by Elon Musk has across the US and Canada. Ford EVs like the Mustang Mach-E, F-150 Lightning, and E-Transit will be able to access the Superchargers starting in Spring 2024.
An adapter and new software integration will be required, along with activation and payment via FordPass or Ford Pro Intelligence. This adapter will be developed by Tesla.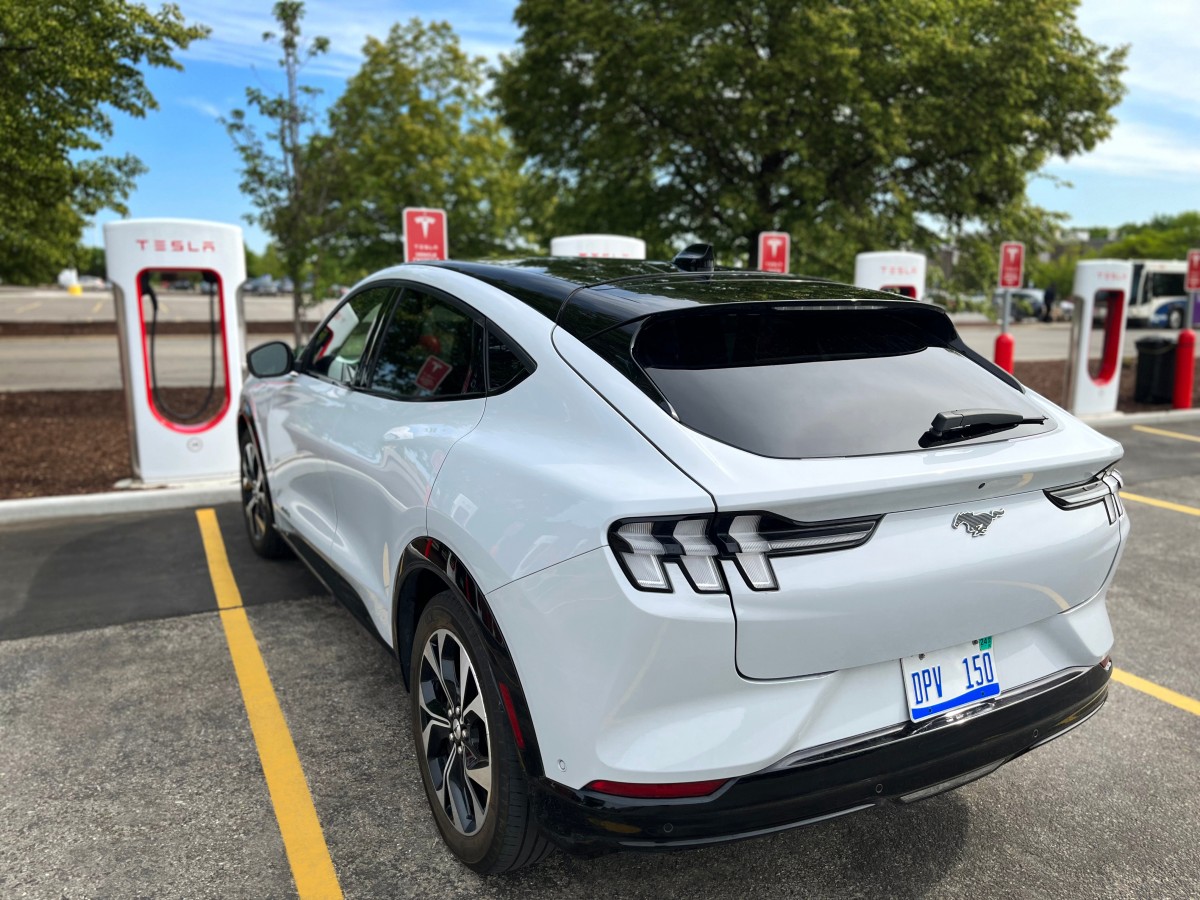 With this move, Ford customers will have access to a total of 22,000 fast DC chargers in North America (12,000 Tesla Supercharges plus the existing 10,000 fast chargers that are part of the BlueOval Charge Network). Additionally, Ford dealers are adding "roughly 1,800 public-facing fast-chargers and locations" to the BlueOval Charge Network by early next year, Ford announced.
From 2025, Ford will offer "next-generation electric vehicles" which will come with the North American Charging Standard (NACS) connector built-in, thus eliminating the need for an adapter to access Tesla Superchargers.
Jim Farley, Ford President and CEO said: "Widespread access to fast-charging is absolutely vital to our growth as an EV brand, and this breakthrough agreement comes as we are ramping up production of our popular Mustang Mach-E and F-150 Lightning, and preparing to launch a series of next-generation EVs starting in 2025".
Related
When are they going to have Ford Bronco EV
Reviews
Unknown column 'RWD' in 'where clause'
SELECT models.*, drives.DriveID, drives.Anchor, drives.Thumb, makers.MakerName FROM models LEFT JOIN ( SELECT ModelID, MAX(DriveOrder) AS MaxDO FROM drives GROUP BY ModelID ) AS dlinks ON models.ModelID = dlinks.ModelID LEFT JOIN drives ON dlinks.ModelID = drives.ModelID AND dlinks.MaxDO = drives.DriveOrder LEFT JOIN makers ON models.MakerID = makers.MakerID WHERE models.ModelID IN (56,2023,RWD,BYD,213,2021,Air,348,2022,SR) ORDER BY FIELD(models.ModelID, 56,2023,RWD,BYD,213,2021,Air,348,2022,SR) LIMIT 6; -- 1062, 35.175.107.142
Warning
: mysqli_num_rows() expects parameter 1 to be mysqli_result, bool given in
/home/gsmarena/arenaev/m/_rankingswithpics.php3
on line
37